Even these days, the bucket hat is still popular among new generations. Not only can it protect you from the sun in spring and summer, but also eye-catching. Today, I will share the ten best designer bucket hats for men and women in 2022. Let us take a look.
Tie Dye Bucket Hat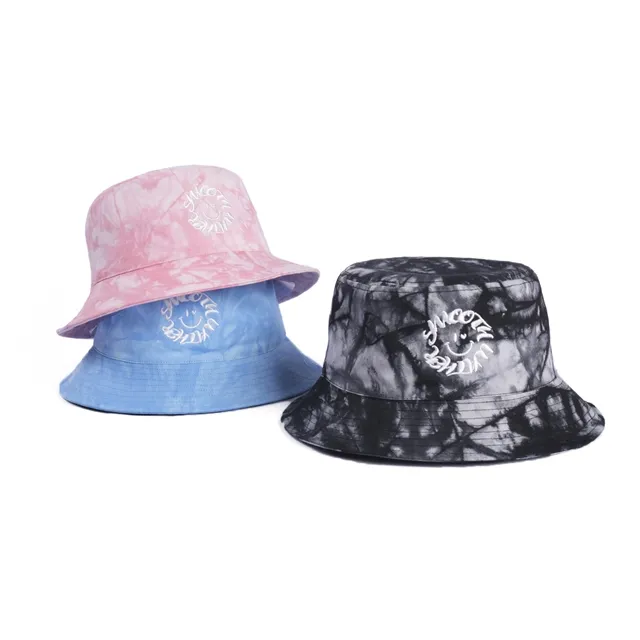 Material:100% polyester
Tie-dye print, you can choose any picture you like to custom.
For women and designers, it is quite popular and fashionable these years.

The light fabric keeps you cool and comfortable and prevents the hurt from the sun.
If you wear it on the street, you can attract attention.
Corduroy Bucket Hat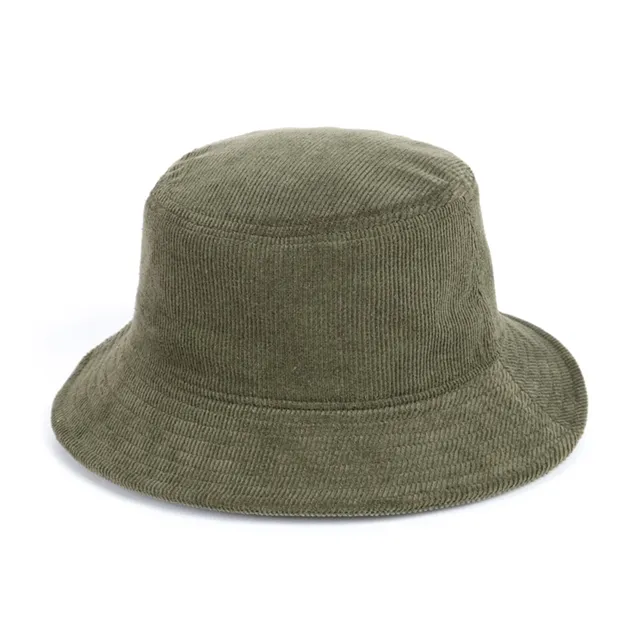 Material:100% cotton
Soft, and keep you warm. Wear-resistant fleece, thick texture.
Terry cloth bucket hat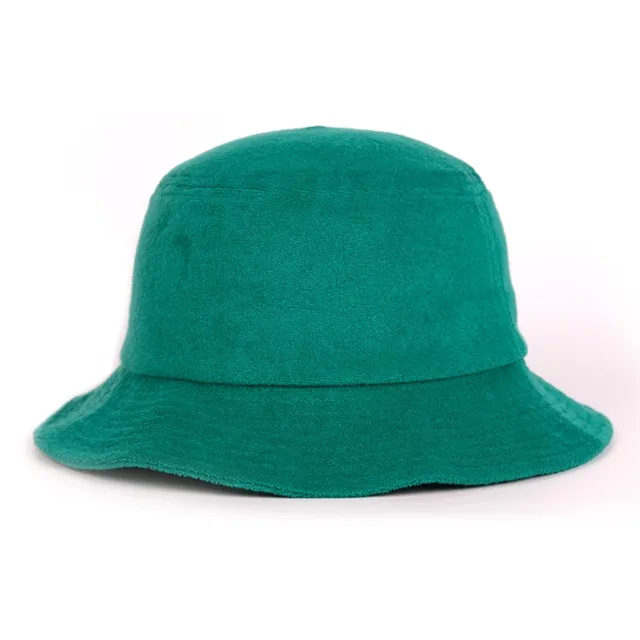 Material: 80% cotton20%polyester
This terry cloth bucket hat is quite popular in Australia.
Exceptionally soft and comfortable, fit snugly.
Denim Bucket Hat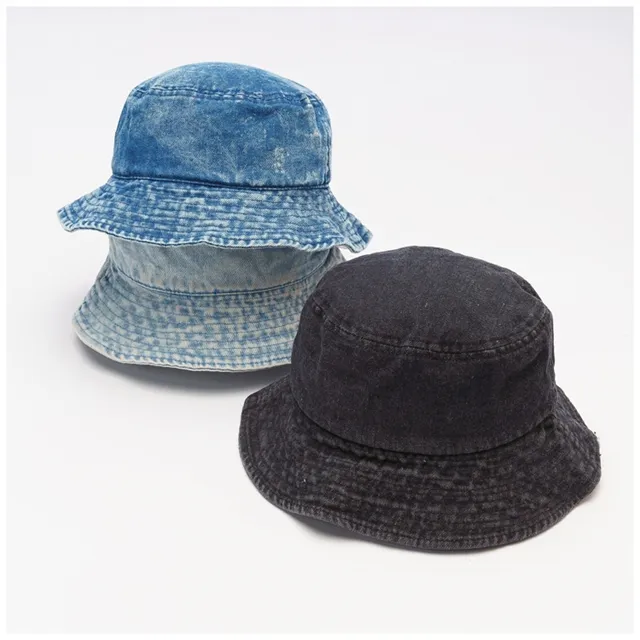 Material: 100% cotton

Great for camping, running, traveling, hunting, fishing, and all outdoor activities can be foldable easily without ruining it.
Bucket Hat With String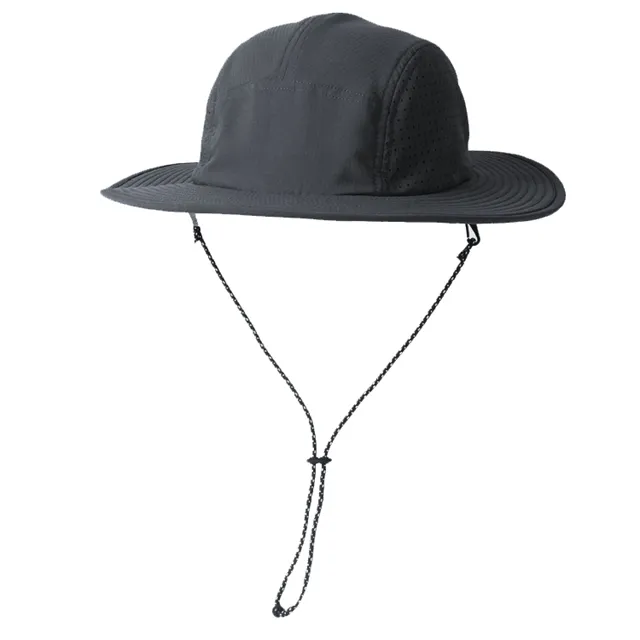 Material: 100% polyester
Great for outdoor activities like fishing, hiking, camping, hunting, etc.
It is light, only 100g, and easy to carry since it can be foldable without ruin.
With breathable mesh and adjustable chin strap, it is comfortable and makes you feel relaxed all day in summer.
A wide brim can protect you from the sun burning.
Leather Bucket Hat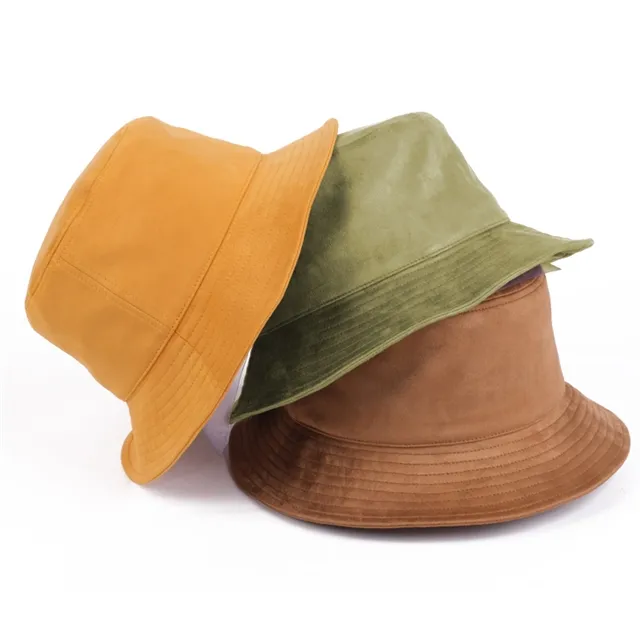 Material:92%Polyester&8%Spandex
Have a good vintage style, soft touch, and light fabric overall. Entirely suitable for men.
Strict hot stamping and printing process, the fabric style is unique.
Waterproof and breathable, comfortable to wear.
Cow Print Bucket Hat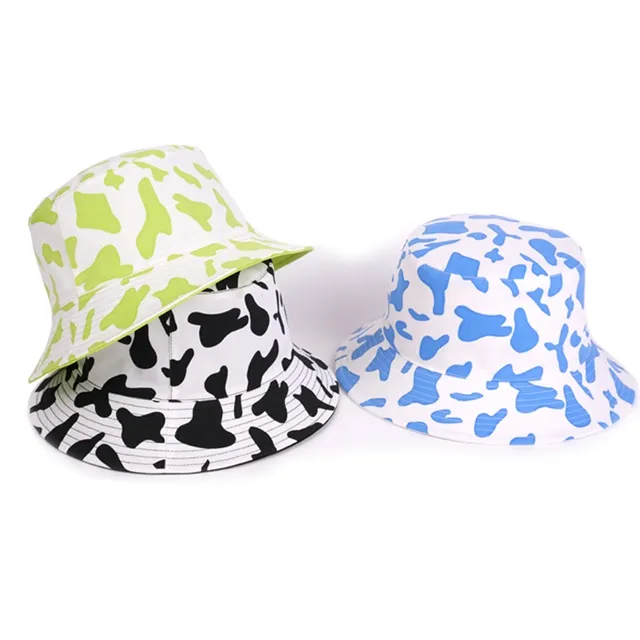 Material:100% cotton

The cow print style is lovely.
Two side wearable so that you can have two hats. Many people share it on Pinterest.
Waterproof Bucket Hat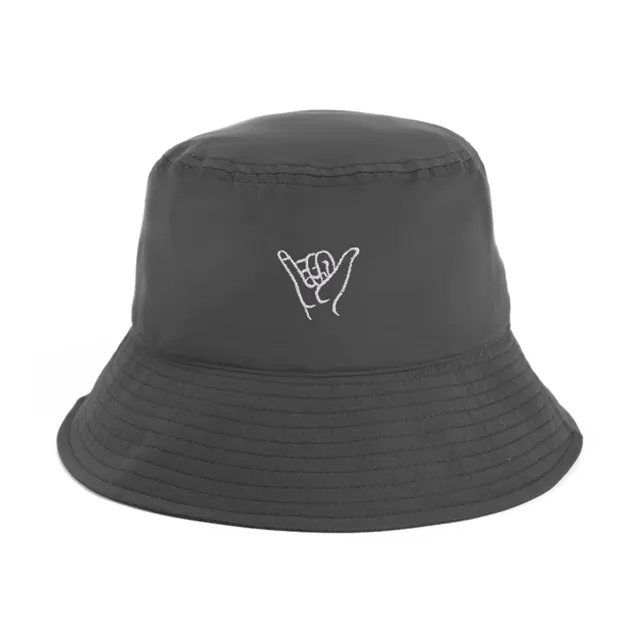 Material:100% Nylon

Waterproof, no worry about raining in summer anymore.
Light and easy to carry, foldable.
The bucket hat above is quite suitable for summer and spring, and you can also choose some lovely bucket hats below for winter.
Fluffy Bucket Hat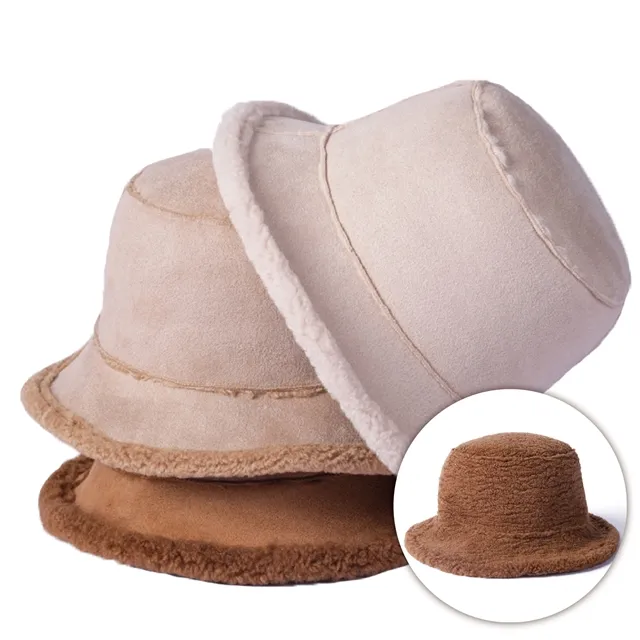 Material: 100% polyester suede fabric
Want to be more fashion and eye-catching in winter? This fluffy bucket hat is quite suitable for you.
Knit Bucket Hat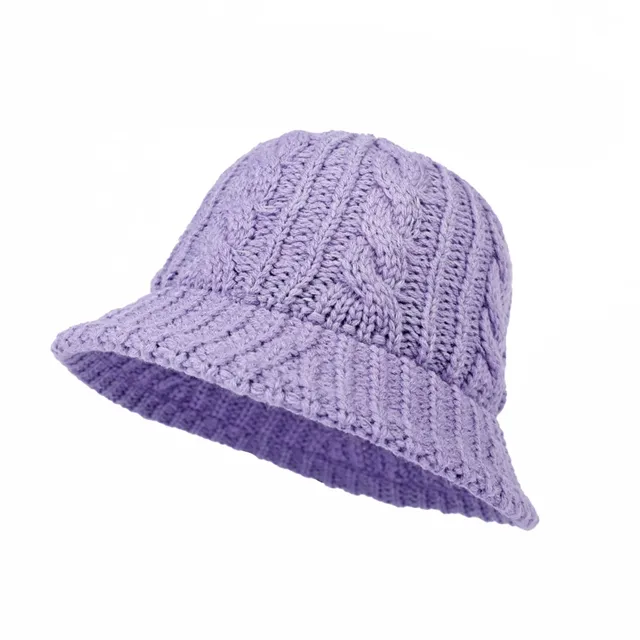 Material: 100% Acrylic

Suitable for winter, this knit bucket hat is quite a fashion.

It is made of high-quality soft-spun acrylic fiber—soft, cozy, hand-knitted feel, close to the skin, giving you lasting warmth and softness.
Simple style design, never out of date. The new trending fashion statement of the winter season.


Cotton Bucket Hat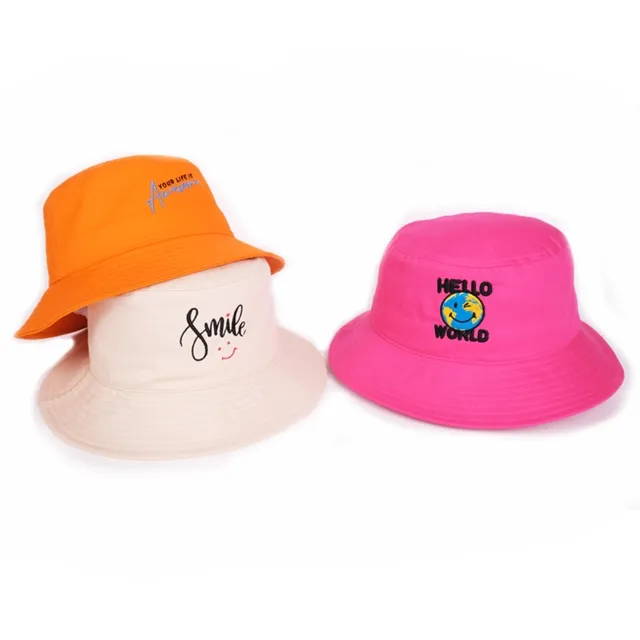 Material: 100% cotton
Though it is pretty standard, it is still loved by most people.
Suitable for a variety of scenarios and collocations.
You can custom your logo on it, such as embroidery and print logo, quite suitable for your design.
Any ideas, let me know.