Choose Style
Straw hats are a perfect match for summer, especially for those who like to go to the beach or garden. Enjoy a fantastic summer with straw hats.
Choosing a style is the first step in customization. Straw hats with a large brim are more suitable for the beach, and the wide brim can protect you from direct sunlight. The medium bill is ideal for daily outings, such as shopping, parties, etc. You can wear it on formal and casual occasions like a fedora. The straw bucket hat can form a more fresh and sunny style, loved by most women. Lifeguard straw hats are more versatile, such as for gardening, beach, fishing, and surfing.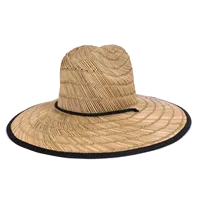 lifeguard straw hat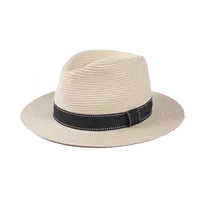 fedora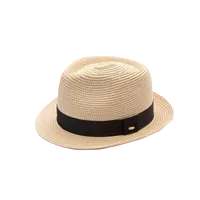 trilby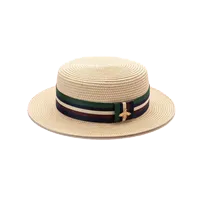 straw boater hat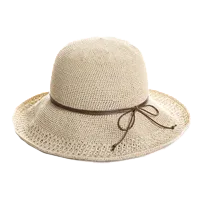 straw bucket hat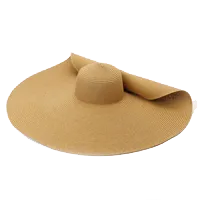 floppy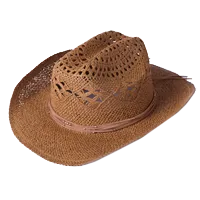 cowboy hat
Choose Material
Common straw hat materials include paper, natural grass, hemp, fabric PP, artificial fiber, yarn, paper tape, and Yafeit. Natural grass and paper are widely used.
1. Natural Grass: Wheat Straw, Salty Grass, Mat Grass, Bullrush, Hollow Grass, Indigofera Bungeana Walp, Raffia, Treasure Grass, Musa Textiles, Pogonatherum Crinitum, Toquilla Straw.
2. Paper: Paper cloth, Paper Braid, Paper Rope, Monofilament Paper Rope, Divided Grass.
3. Hemp: Agave sisalana Perr. ex. Engelm, Abaca, Linen.
4. Microfiber: Polyester, Cotton, Lurex, Plain Weave, Lace, Fabric, Synthetic Fiber - Yaffet, PP.
Each material has its unique property; choose according to your needs.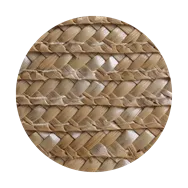 wheat straw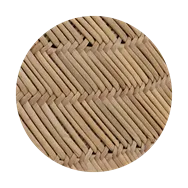 mat grass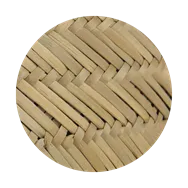 hollow grass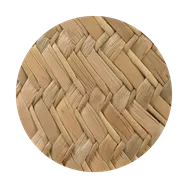 bullrush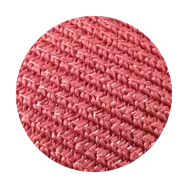 paper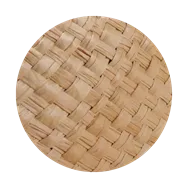 raffia
Choose Color
The common colors of straw hats are beige, white, black, and khaki.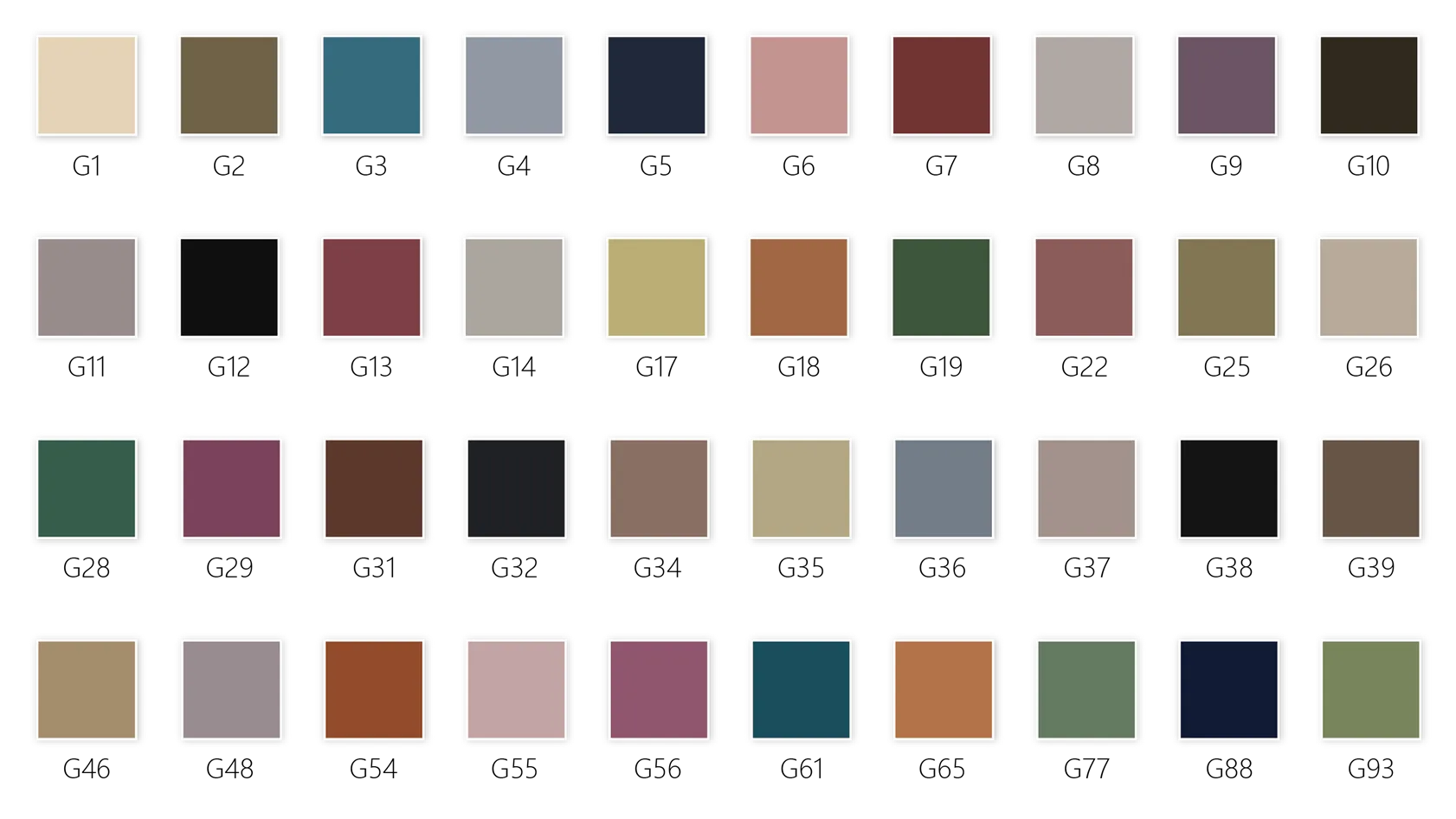 Choose Size
We offer you custom straw hats in many sizes, from kids to adults.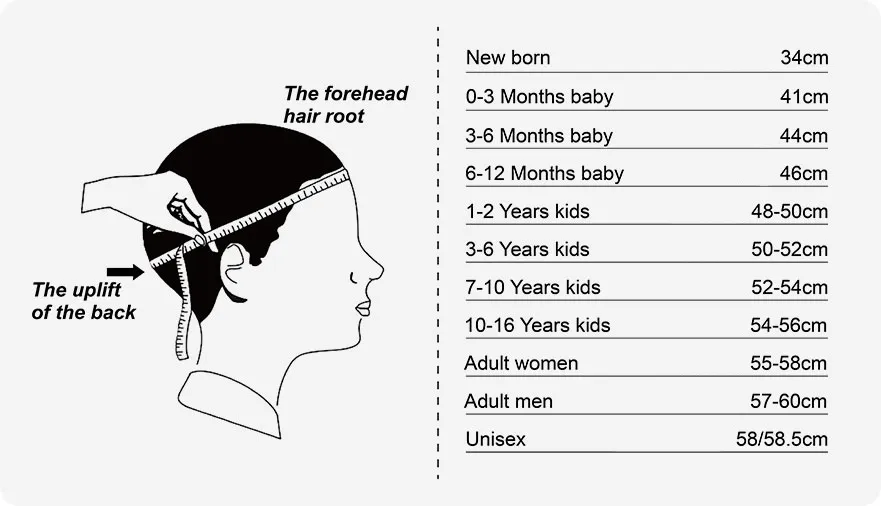 Choose Band
Customized bands can make your straw hat more unique; we provide you with various types of bands. Also, we can customize bands for you.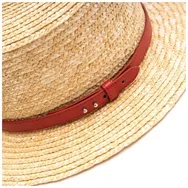 belt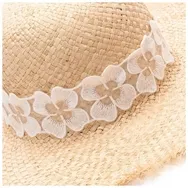 lace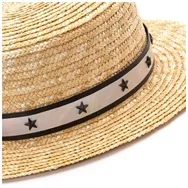 leather strips rivets
printed pu leather straps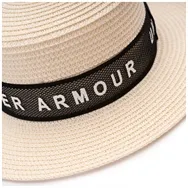 printed webbing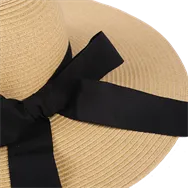 threaded belt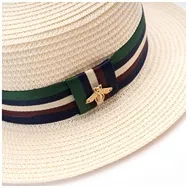 striped webbing metal label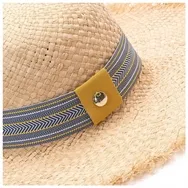 webbing
Custom Lifeguard Straw Hat
Now, many men and women like custom lifeguard straw hats. Whether gardening, fishing, or just visiting the beach, it's efficient. The lifeguard straw hat made of natural grass is safe and comfortable without any pollutants. The gaps between the wild grasses can keep the air circulating without feeling sultry. The fragrance of natural grass can make you feel happy.
For lifeguard hats, custom material, color, logo, and under brim are acceptable. You can choose from mat grass, bullrush, or hollow grass. Beige, black, and khaki are the most common colors. A custom logo and an under brim can make your lifeguard hat more popular and different.
Custom Logo
For the custom lifeguard straw hat, we recommend a patch label. Embroider the logo first or print it to make a label, then sew it on hats, making your logo outstanding, stronger, and more durable. Customize your brand logo with a variety of shapes, sizes, and fabrics. Square, round, rectangular, and various shapes of labels can be customized. Embroidery patches, leather patches, and rubber patches are all available.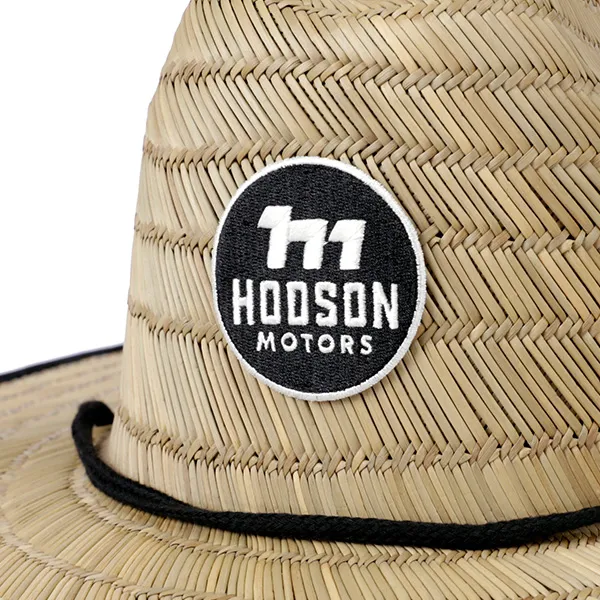 embroidery patch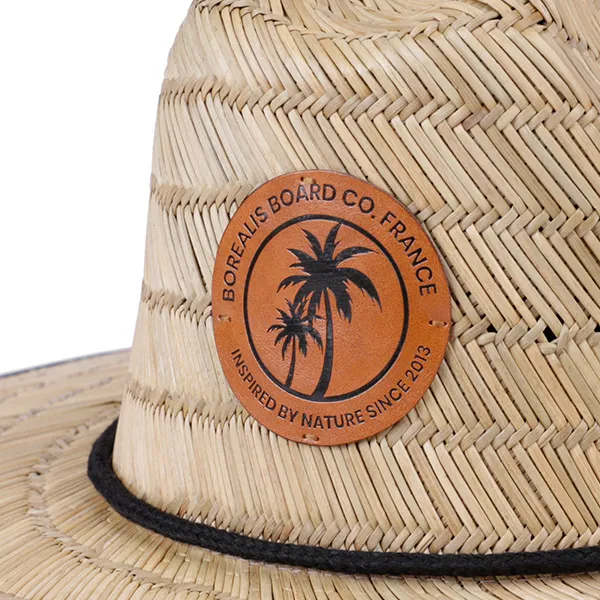 leather patch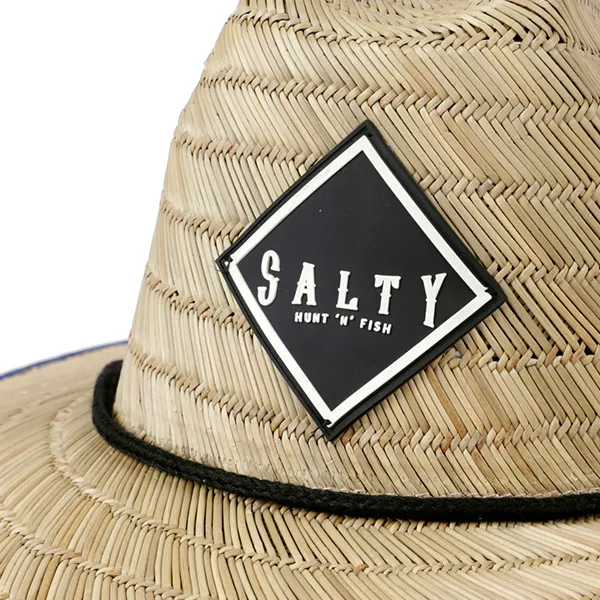 rubber patch
Custom Under Brim
Customizing an under brim is the key to making your straw hat more competitive and attractive. We have professional printing equipment and can produce all kinds of under brims for your lifeguard hat designs.
Usually, we use digital printing and can realize no environmental pollution and green production. Also, the cost is significantly reduced, and the speed is faster. The material is flexible, with no color restriction, which can improve the textile fabric. The color is colorful and vivid, has high printing precision, and adjustable quantity, especially for small batches, multi-variety, and personalized production.
We also have many under-brim designs, thus can reduce the lead time. The most popular are flamingos, coconut palms, American flags, pineapple lattices, flowers, camouflage, leopard prints, and watermelon patterns.
american flag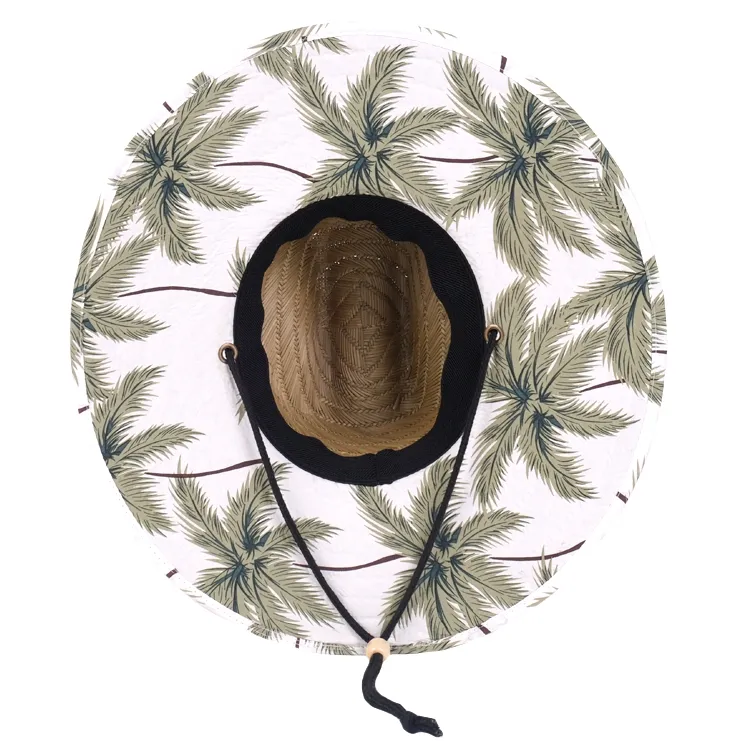 coconut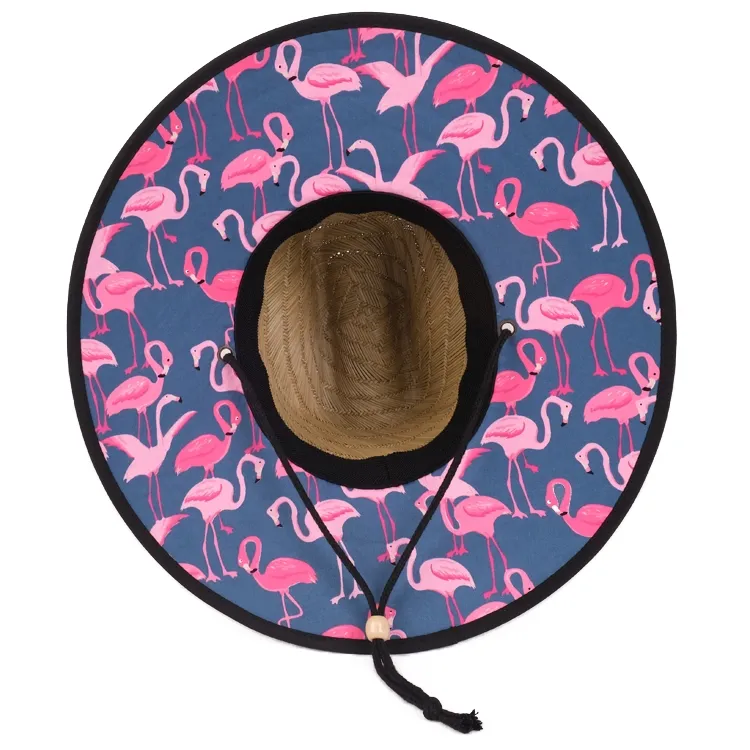 flamingo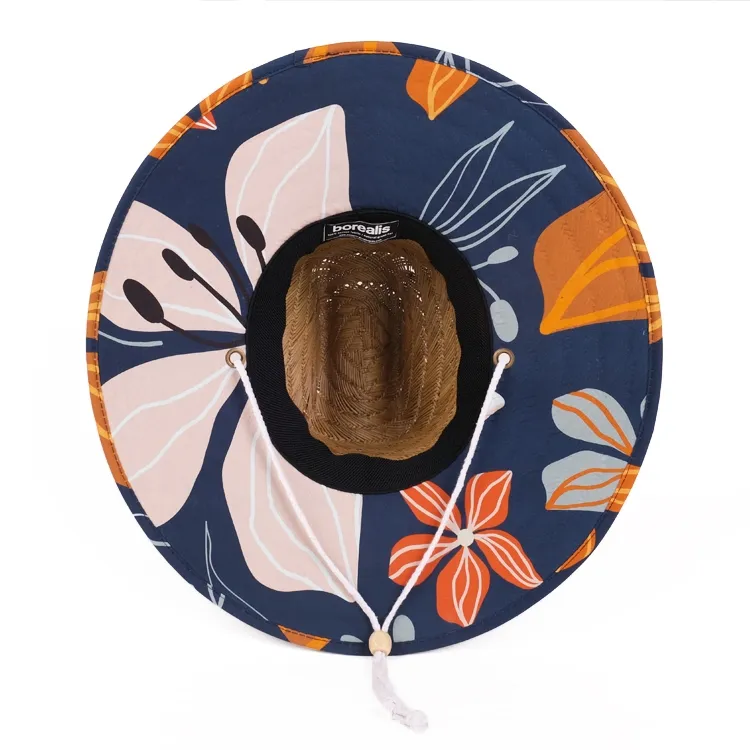 flower
pineapple
Labels & Package
Custom appropriate packaging can keep your hats in shape during transportation. Each box is tailored according to the size and shape of the straw hat. The plastic holder at the bottom can effectively protect the hat and will not be deformed due to pressure. Each hat is placed in plastic bags to avoid dust.
hang tag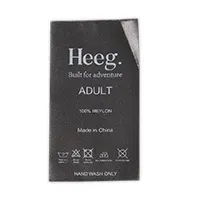 label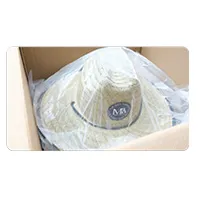 package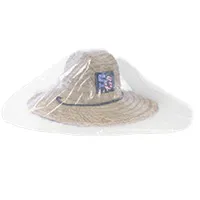 plastic bag