Life is a series of wonderful things. In this article, we would introduce some knowledge related to Gigi Pip, as for its brands, products, origin, history, and price as well, so let's check out!!
Official website: https://www.gigipip.com/
1. Introduction
Headquartered in Salt Lake City, UT, Gigi Pip manufactures and sells stylish hats that build confidence in women. The company puts quality first and refuses to cut corners when producing its hats. They source their materials from different parts of the world, including Asia, Europe, and Australia.

The brand's co-founder, Ginger Parrish, has a passion for hats. She was a hat lover and avid trendsetter before deciding to start a business; this passion was the drive that led her and her friend Jon to try and fill a void in the market for quality and fashionable headwear.
Seen growth over the years, and they strive to empower women and be a force of good in the global community. Gigi Pip has 275k Instagram followers and more than 45k followers on Facebook. Various media outlets have also featured their designs, including Harper's Bazr, Vanity Fair, and Vogue.
2. Products
Source: Official Website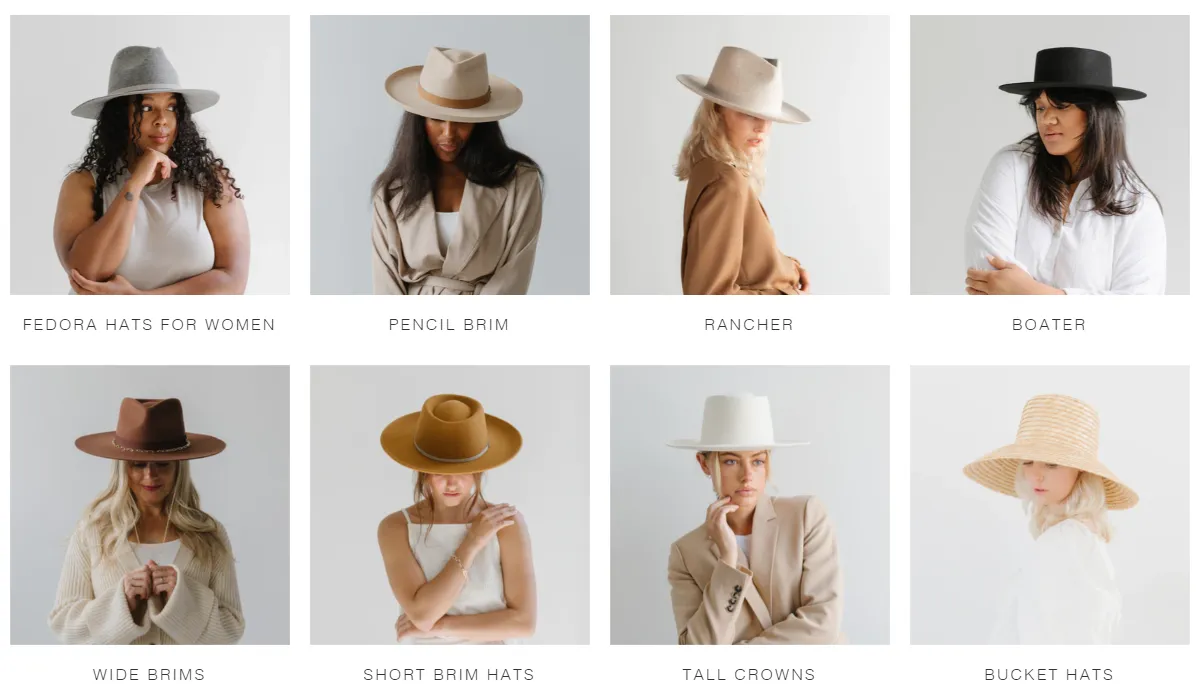 Designed by women for women, Gigi Pip made its official debut in 2016. Fashion and female empowerment have always been at the forefront of this hat boutique.
Ginger states that nothing is more inspiring than seeing customers feel confident in their new looks. Now headquartered in Salt Lake City, Utah, Gigi Pip continues to make trendy hats for its stylishly-clad clientele.
l On Featured. There're best sellers, gigi pip * Cara Loren, Two Roads Mens' hats, Limited Editions.
l On Collections. There're felt hats, straw hats, bucket hats, ball caps, beanies, bridal, caps, kids hats.
l On Styles. There're fedora, boater, rancher, pencil brim, wide brim, short brim.
l On Accessories. There're hat care, bags, travel case, apparel, sunglasses, hat bands + trims.
3. Hats Feature
The characteristics of the Gigi Pip hat are mainly manifested in the following aspects:
1. Stylish design: Gigi Pip's hats are simple and stylish, meeting the aesthetic needs of modern women. The brand pays attention to details and fashion trends in design, while maintaining classic elements, making the hats more attractive.
2. High-quality materials: Gigi Pip's hats are made of high-quality fabrics, such as high-quality wool, cotton fabrics, etc., which ensure the comfort and durability of the hat.
3. Fine workmanship: Gigi Pip's hats adopt fine workmanship and pay attention to details, such as fine embroidery, labels, etc., which make the hats more exquisite and high-end.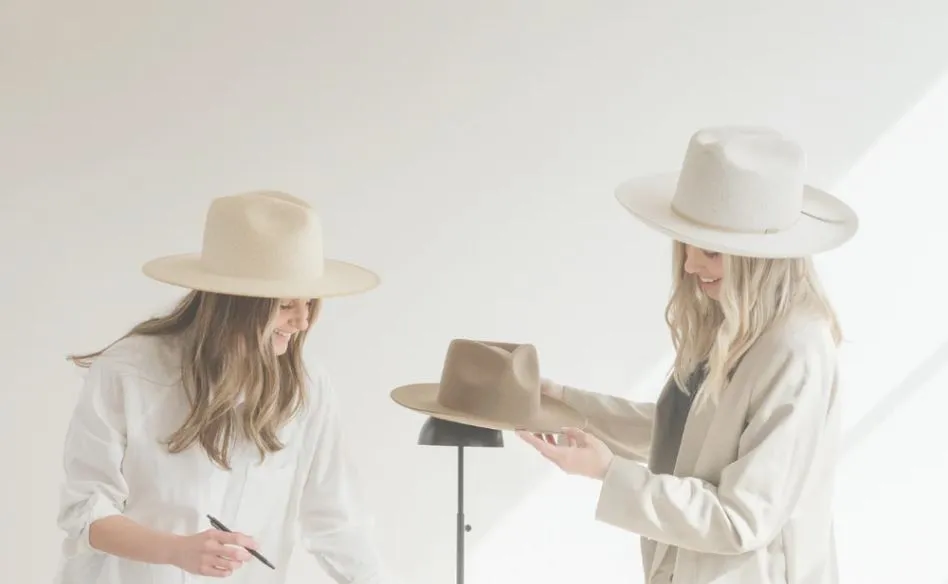 4. Diversified choices: Gigi Pip has a wide variety of hats, including knitted hats, baseball caps, peaked caps, top hats, etc., as well as different colors and patterns to meet the needs of different consumers.
5. Environmental protection concept: Gigi Pip is committed to sustainable development and environmental protection, using environmentally friendly materials and processes to reduce the impact on the environment, so that consumers can buy more environmentally friendly products.
In short, Gigi Pip's hats are famous for their fashion, high quality, fine production and environmental protection concept. They are the leader in the women's fashion hat market and are deeply loved by consumers. Whether it is daily life, leisure and entertainment, travel and vacation and other occasions, it can make women feel comfortable and confident when wearing hats.
4. On its Hat Sizing 101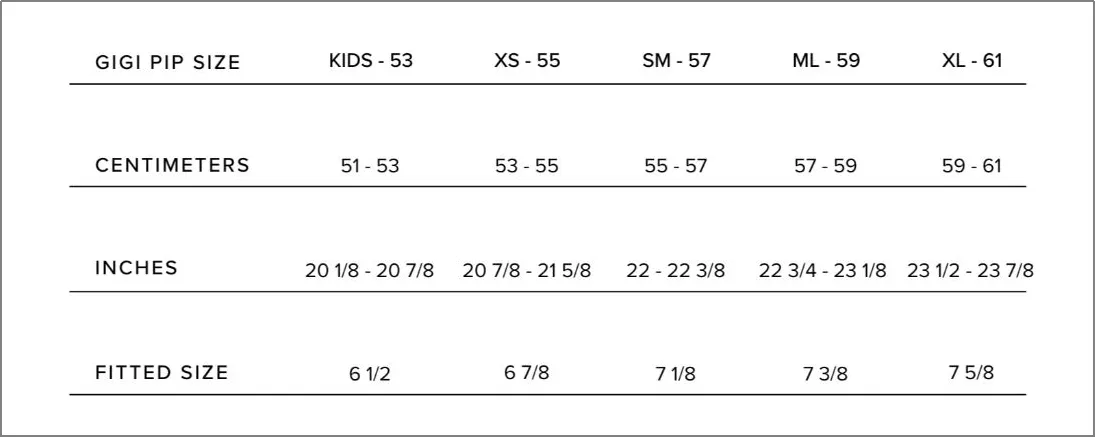 Source: Official Website
The hat experts are here with tips + tricks to help guide people through finding the perfect fit. Check out the Gigi Pip sizing chart above + then learn how to find the right hat for the face shape.
Hats are measured by the inside circumference at the bottom of the hat's crown (the sweatband) + most often measured in centimeters. This is the case for all Gigi Pip styles including fedoras, boater hats, gamblers + caps, + in both felt + straw. While hats may be sized according to their measurement, it is fairly common for women to choose hat sizes based on the average women's head size (57 cm) + then adjusting down to fit if necessary.
Hat sizes for women are fairly intuitive. However, the average woman's head size measures around 57cm, which is a small/medium as far as Gigi Pip sizing goes. If you are unsure of your hat size then we recommend starting here! The 57cm S/M size can be adjusted down to 55cm XS/S with the adjustable inner band, if necessary. Ballcaps are one size fits most + have an adjustable strap, allowing you to get the perfect fit.
5. Data