The company focuses on the field of hats, attaches importance to the promotion of hat culture, builds a professional hat museum, holds the second China International Hats Design Competition, and organizes the 920 Hats Festival. It is our honor to guide the hat decoration industry to enhance the development and design capabilities of Chinese hats and accessories, create the world's top headwear brand, and promote the international influence of Chinese hats culture. For the purpose of promoting national culture and increasing the international popularity of Chinese hats, the book" Ecuador-Hometown of Panama Hats" is published.
GOTS/GRS Verified
All of its factories have passed the global renewable resource GRS certification, and have launched a series of products such as organic cotton, recycled polyester, and Tencel fiber.
GOTS: Global Organic Textile Standard
GRS: Global Renewable Resources Certification
Organic cotton hat
Natural and environmentally friendly for a healthier life.
Organic cotton is purely natural and pollution-free. It is also a healthier, more eco-conscious alternative compared with non-organic textile material. It uses non-GMO seeds. On healthy soil, manual weeding and mechanical ploughing are done, and no chemical products are allowed. It is also required to be pollution-free in the production and spinning process, with many ecological, green, and environmentally friendly features.
The fabric woven from organic cotton is shiny and soft, with excellent resilience and drapability, and has great antibacterial and deodorant properties. It can also relieve allergic symptoms. Wearing it in the summer can make people feel cool and comfortable.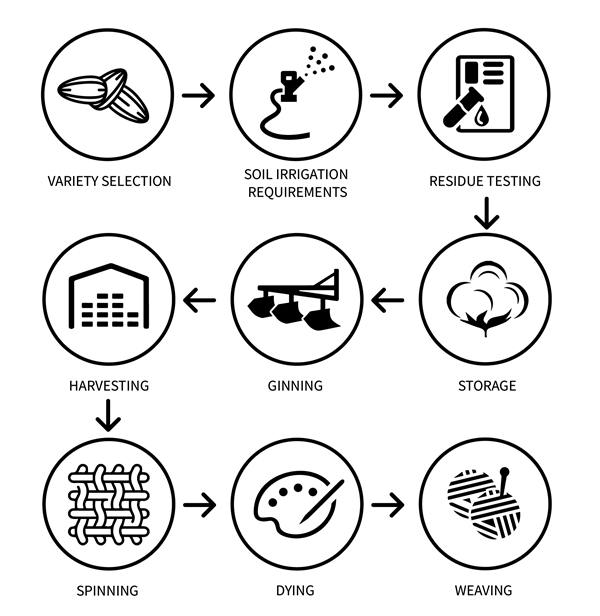 Recycled Hat
Sustainable and eco-friendly for protecting animals.
Recycled fabric is a fabric that has been made from waste material that has been reprocessed into new fibers and then spun into new yarns and fabrics.
Recycled materials only need to process a certain aspect of attributes to be able to produce corresponding products in order to reduce waste and pollution.

Click to know more about Foremost Eco-friendly Hats.