In winter, it is quite hard to go outside, the bitter cold wind makes all of us tremble. In most area,a warm beanie hat can help you. But which beanie is the best for women, not only warm but fasion and hipster. In this article, I will recommend 4 different kinds of beanie.
1. Wool knit beanie hat
The wool is made of Australian Merino wool. The quality of the wool is uniform, with fine scales attached to the surface of the fiber. It feels soft and elastic. It also has the characteristics of good shape, breathability and not easy to get sweaty.
Though it is much expensive than acrylic and polyester, I still highly recommend.
100% merino wool knit winter cap hat for men and womens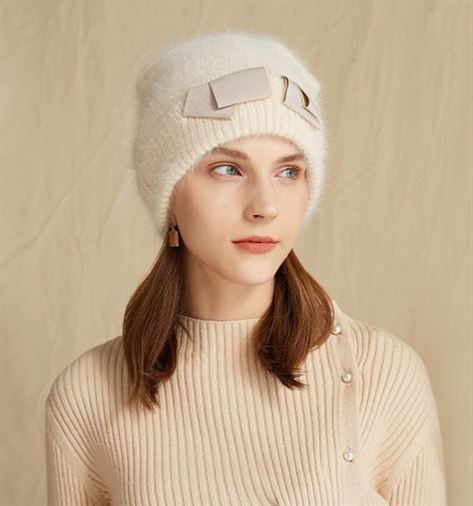 grey wool and polyester knit beanie hat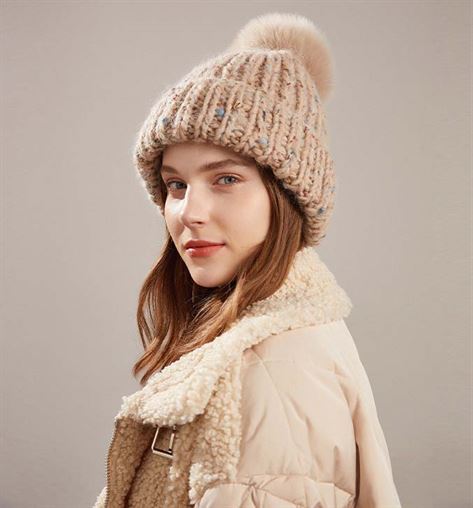 2. Acrylic beanie
If you pay more attention to keeping warm and price, acrylic beanie is suitable.
The performance of acrylic is very similar to wool, with good elasticity. The resilience rate can still be maintained at 65% at 20% elongation. It is fluffy and soft, and its warmth retention is 15% higher than that of wool.
It is called synthetic wool. The strength is 22.1~48.5cN/dtex, which is 1~2.5 times higher than wool.
Acrylic fiber has excellent light fastness, and its strength will only drop by 20% after one day of exposure in the hot summer.
However, if you care more about soft and comfortable, wool beanie is better than this.The weekness of acrylic is also quite clear:
(1) Acrylic fabric has poor hygroscopicity, is easy to stain, and feels stuffy when worn.
(2) Abrasion resistance is the worst among various synthetic fiber fabrics.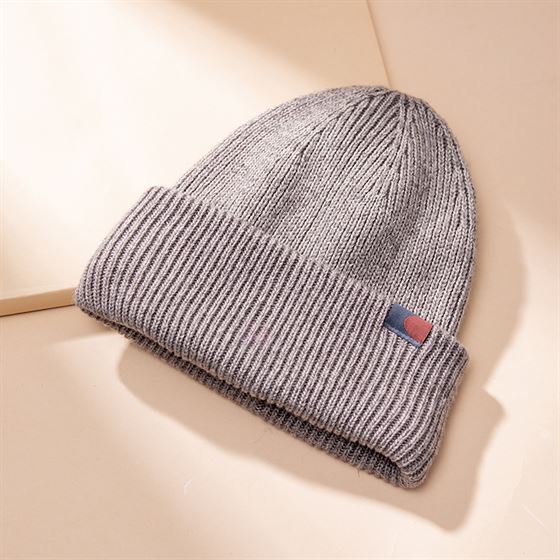 3. Pom pom beanie
There is a small ball of wool on the top of the pom pom knitted hat. This ball of wool can show the wearer's special cuteness. Some hats will have a ball. This hat is suitable for girls to wear and looks good with coats or down jackets.

black pom pom head warm beanie hat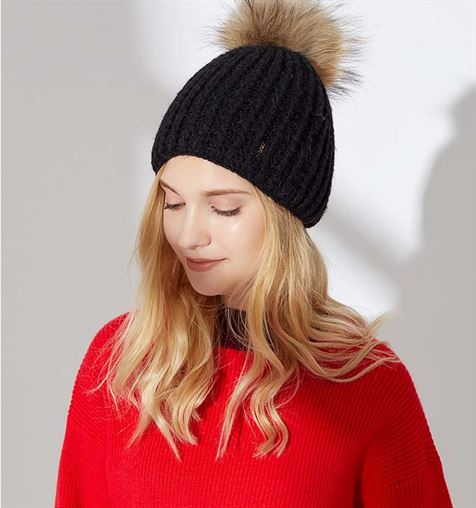 Which one you like most?