For people who want to start hat business, analyzing the current market situation and future trends matters. This article will reveal some perspectives for you. Let us get started!!
1. Hat Industry Size
Women's Accessories US Market Size
Revenue from the U.S. women 's accessories industry is projected to reach $10.28 billion in 2022, up 3.6 percent per year (a compound annual growth rate of 22–2026), and is projected to reach $12.11 billion by 2026.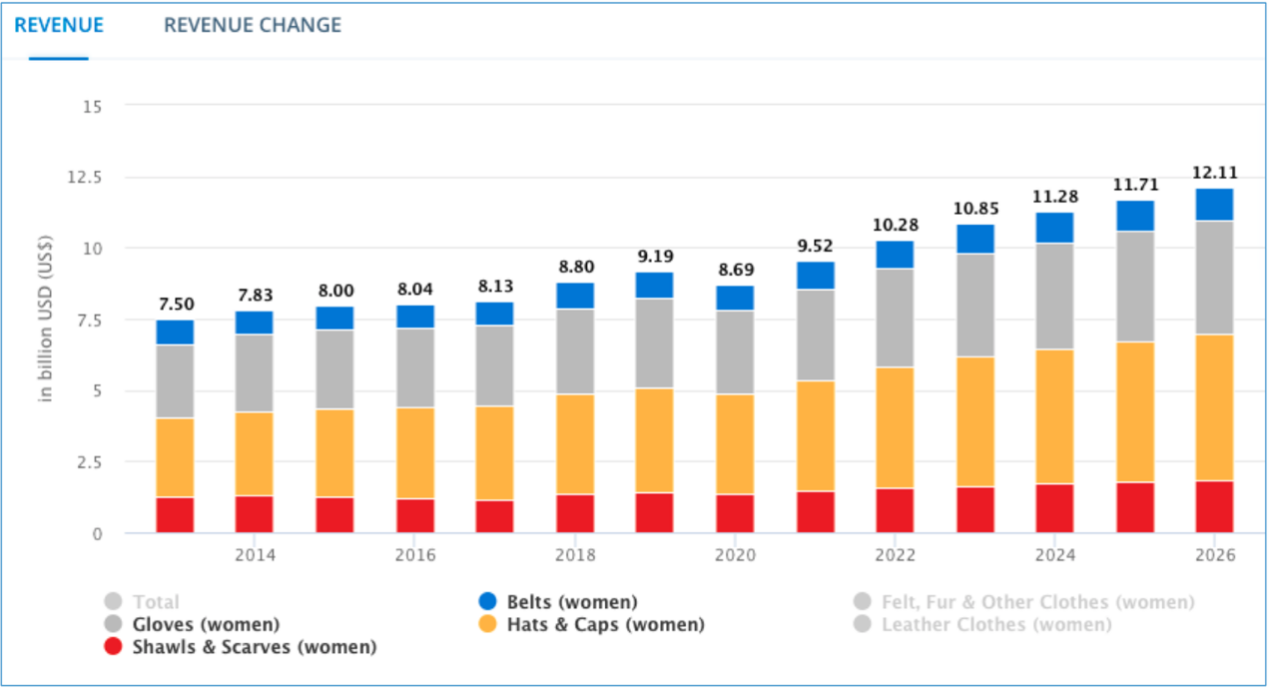 Per capita consumption in the women 's accessories market: 2022 per capita consumption is $30.7;

Men's Accessories
US Market Size
U.S. men's accessories industry revenue is expected to be $5.99 billion in 2022, with an annual growth rate of 3.36% (a compound annual growth rate in 22-2026), and is expected to reach $6.95 billion by 2026.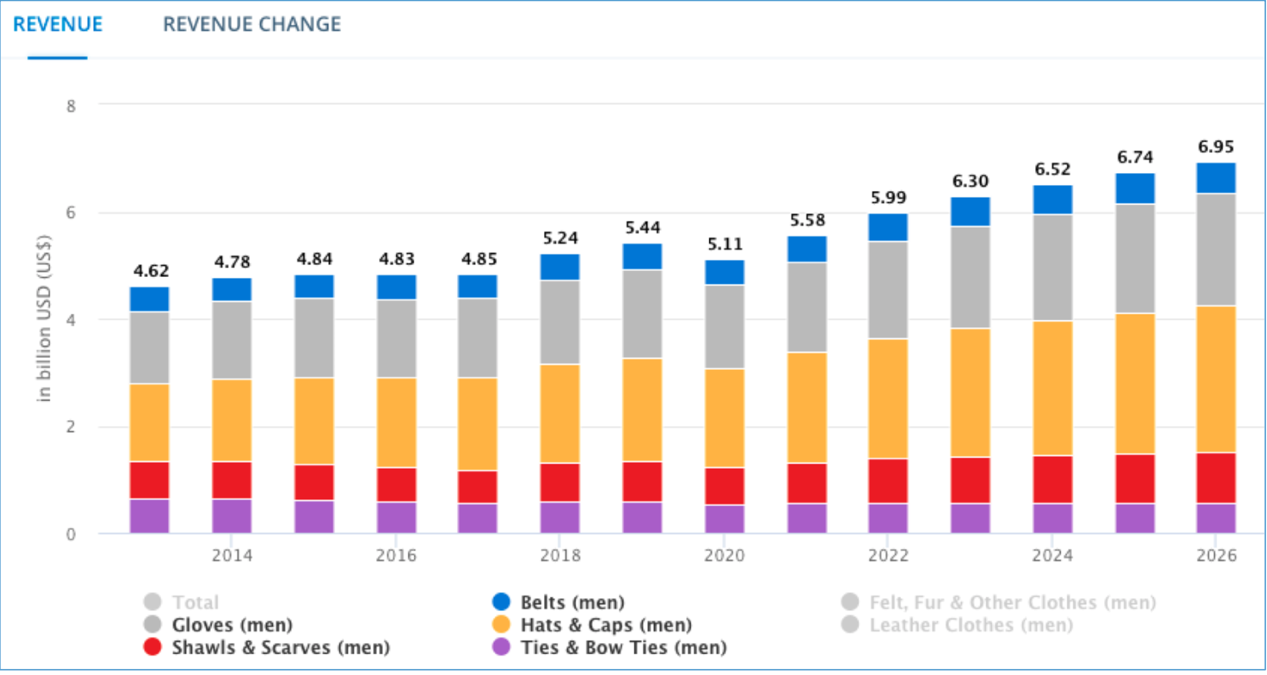 Men's accessories market per capita consumption: 2022 per capita consumption is $17.9;
Children 's Accessories
US Market Size
Revenue from the U.S. children 's accessories industry is projected to be $2.55 billion in 2022, up 3.5% annually (a compound annual growth rate of 22-2026), and is projected to reach $2.98 billion by 2026.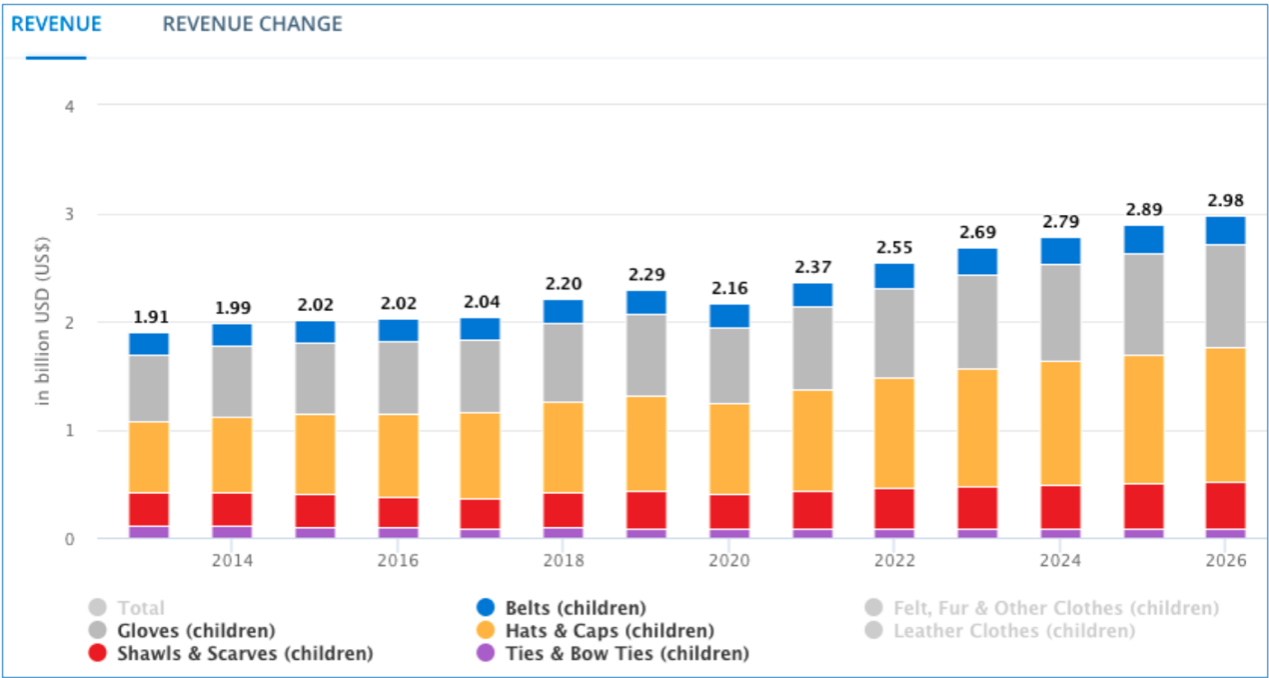 Per capita consumption of children 's accessories market: 2022 per capita consumption is $7.62;
In summary, women 's consumer unit prices are higher in the popular accessories industry. The overall size of the U.S. hat consumption is expected to be around $5 billion in 2021 and reach $9 billion by 2026.
2. The Most Popular Hat Category
To get accurate data comparison, we used Google Trends to select data from the last two years, compare them, and draw the following conclusions.
The market for beanies is enormous, much higher than other categories; the second is bucket hats, fitted hats, baseball caps, and trucker hats, followed by.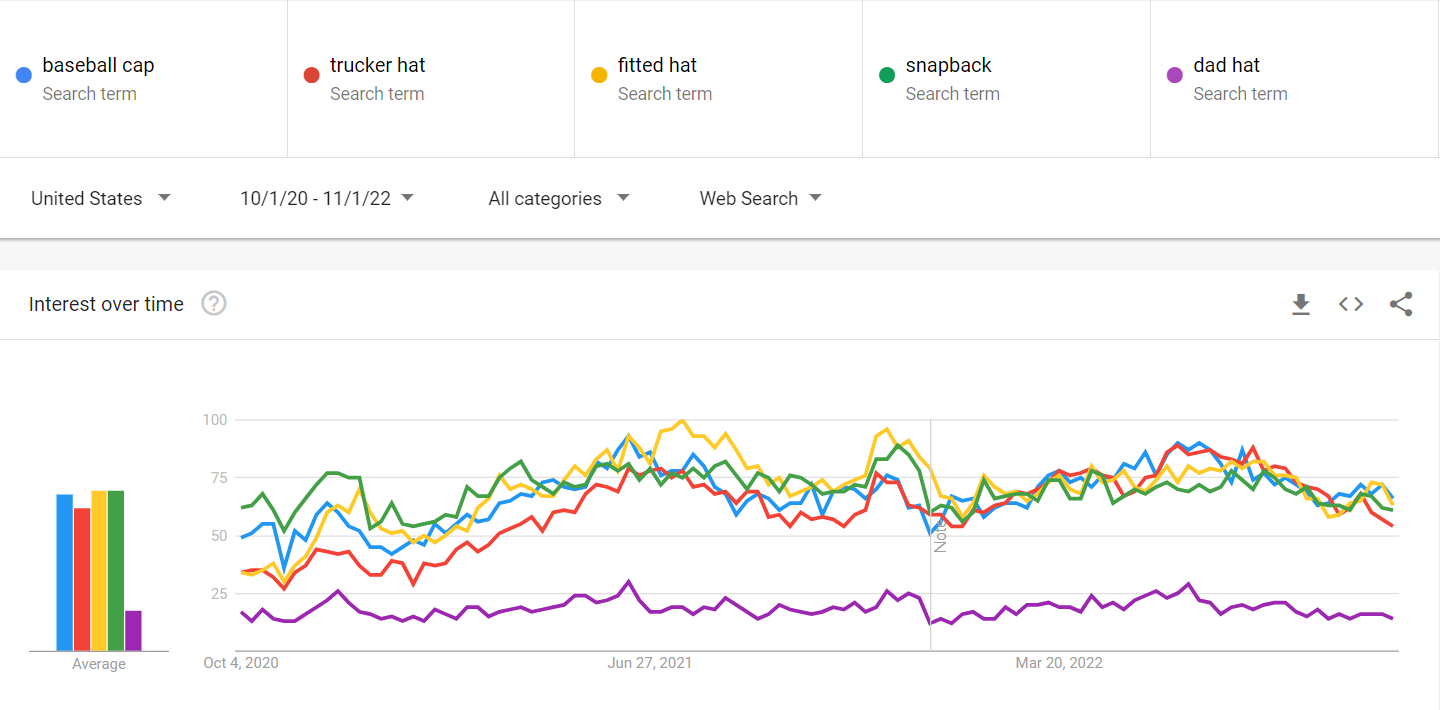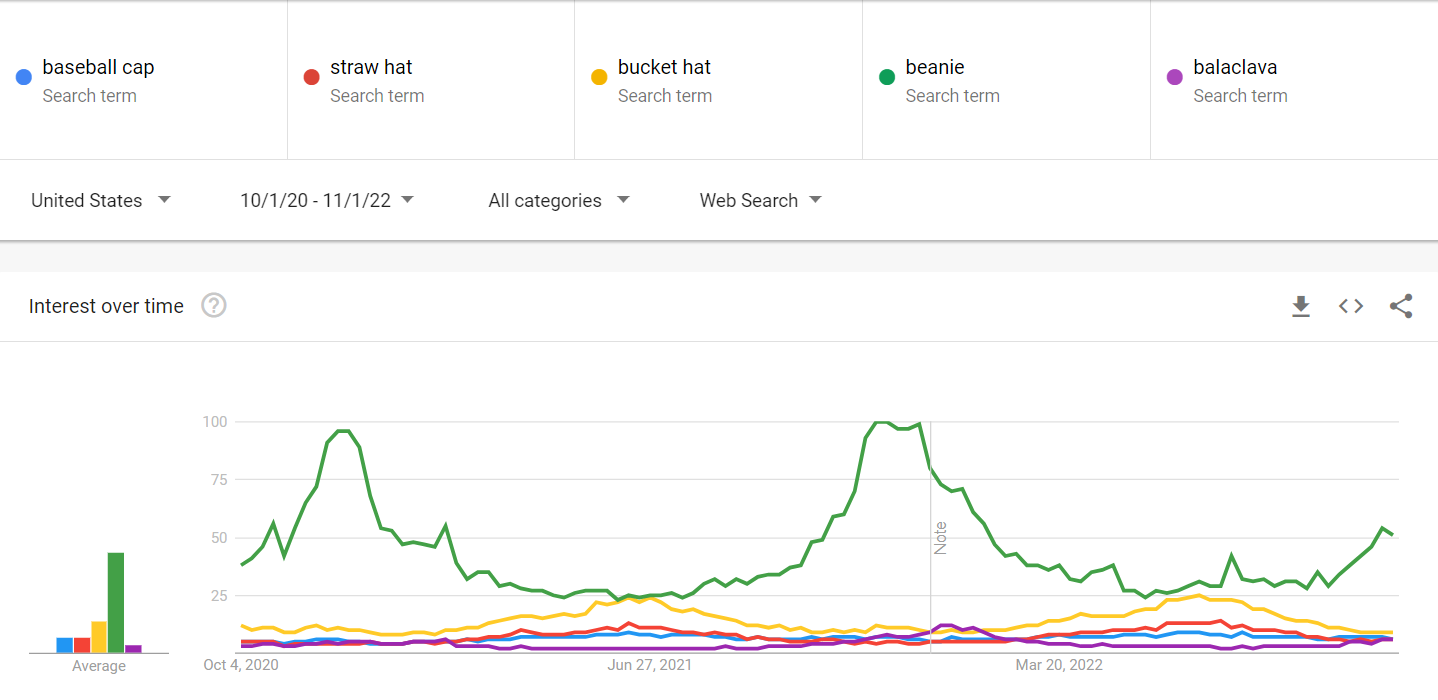 3.

Features of All-category Hats




The beanie, as a cold-proof product for autumn and winter, has a clear seasonality. Consumers will surge from October.




Bucket hats and straw hats as sun protection products for spring and summer. Consumers will surge from March.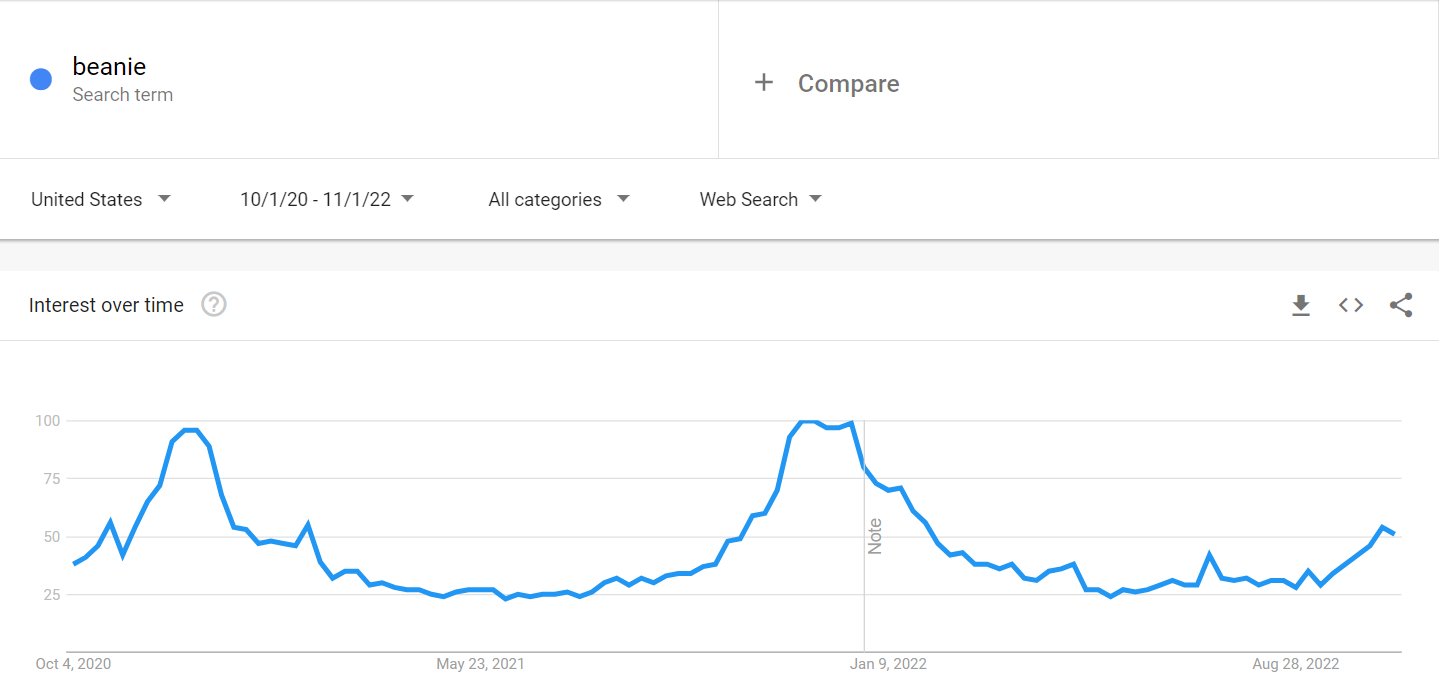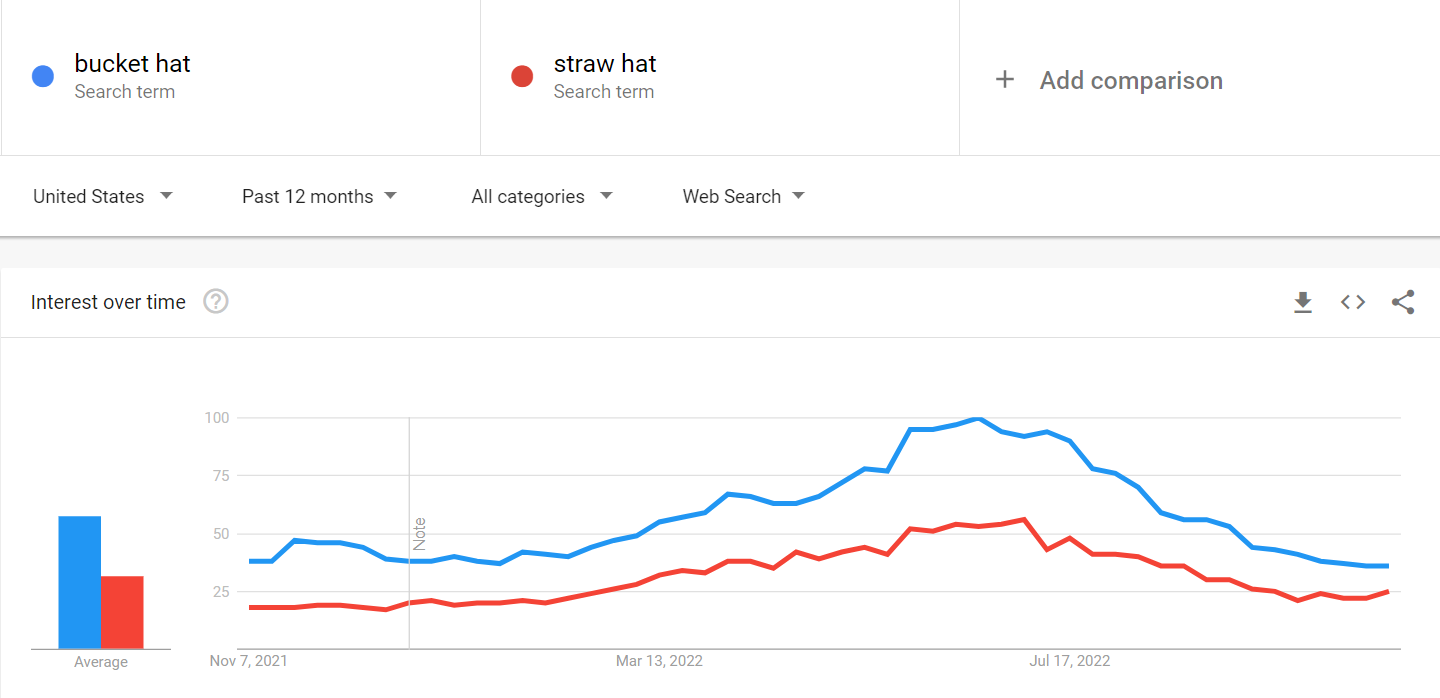 4.

Representative Hat Brand




Fitted hat and snapback: New Era

Beanie: Carhartt

Trucker Hat: Richardson

Straw Hat: Hemlock



5.

Future Hot-selling Hats




Popular Element: dyeing/vintage/washing/trucker hats/criss-cross/ponytail hats/leopard pattern/letter/super wide brim/flat brim/short/storage

Various Materials: wool/knitting/denim/cotton/silk/cotton/waterproof, nylon; winter knit hat and scarf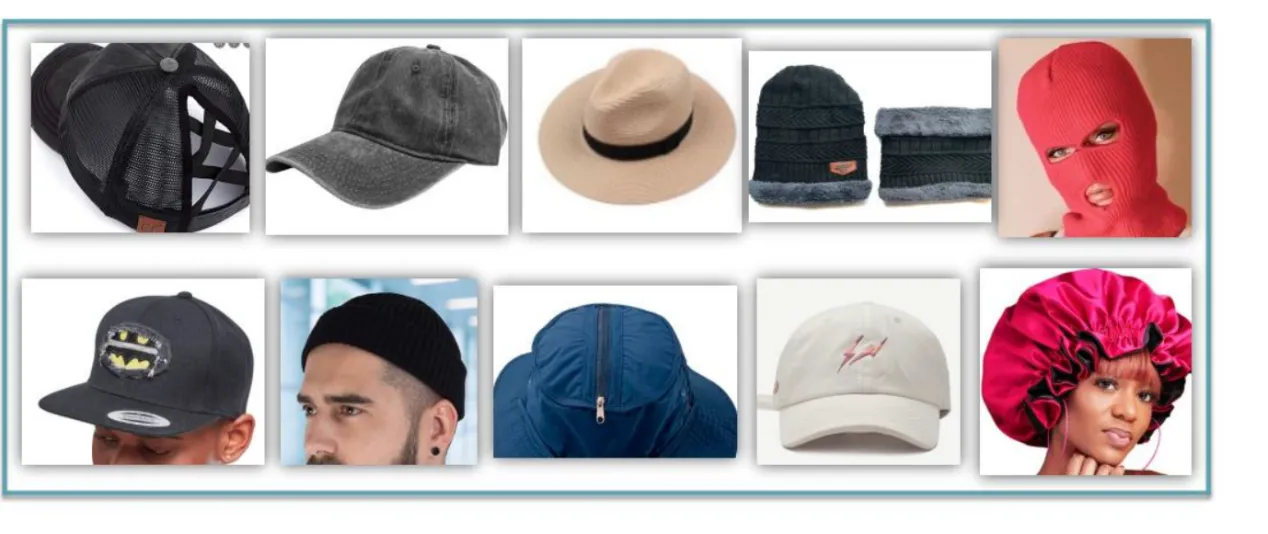 Baseball caps are closely related to ball games, and the team logo and embroidery are very important. 3D embroidery is the most common way. If you're looking to start a baseball cap business as a custom baseball cap manufacturer, here are some new ideas to try.
European and American color matching, street feeling, hip-hop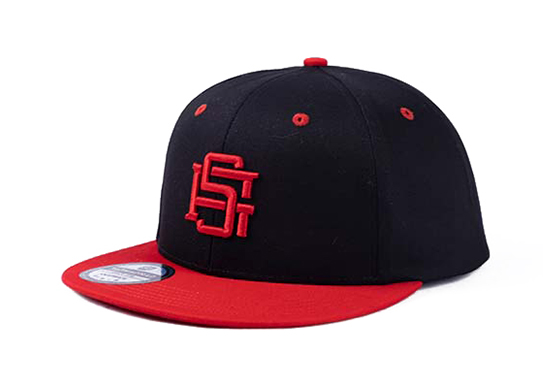 Add rope to the visor for an added touch of style.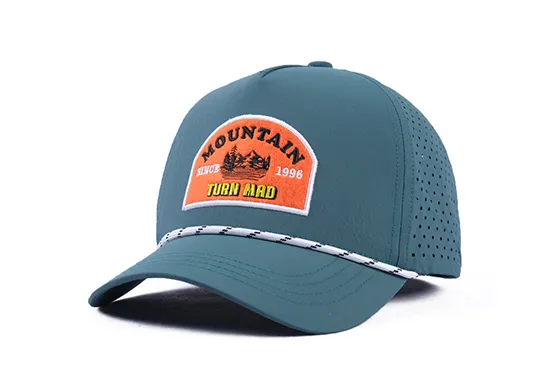 Different from the traditional trucker hat, this technology can make your snapback look different and more comfortable.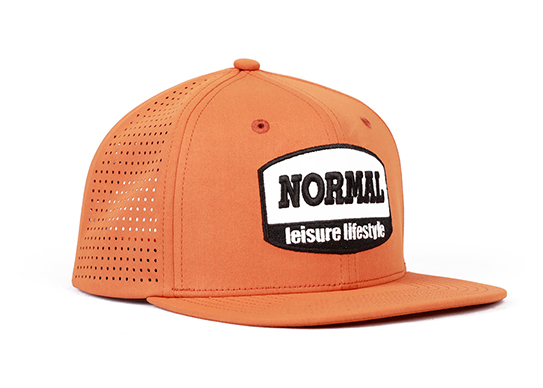 New Era released a new fitted cap this year with a full mesh design. In the future of extreme weather, this hat is more breathable and cooler to wear.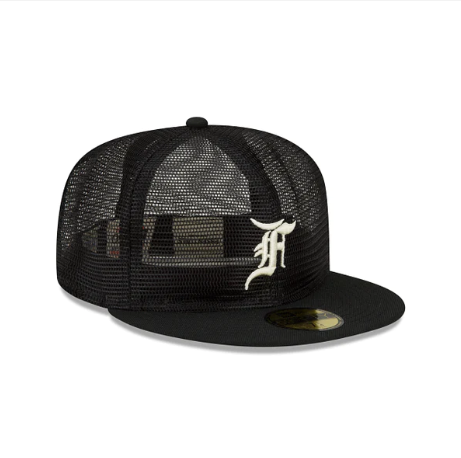 The custom tie dye bucket hat makes your hat stand out and adds a youthful, uninhibited character.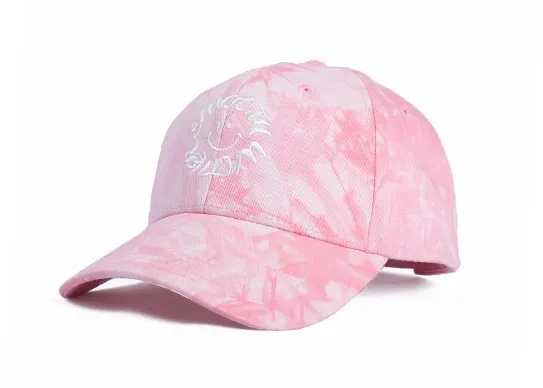 Use different fabrics for the hat brim and body. Consider exquisite materials including leather and tight felt in response to our super-classic theme.
Inspired by natural terrain, update #abstractcamo prints to create high-level outdoor styling. Use #beigeonbeige neutral tone to replace military green for modern style.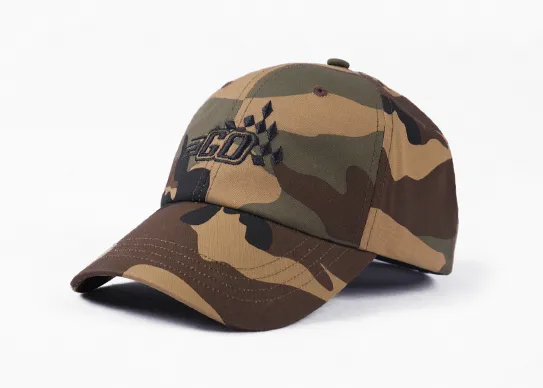 Sunscreen, breathable, sweat-absorbing, and quick-drying sweatband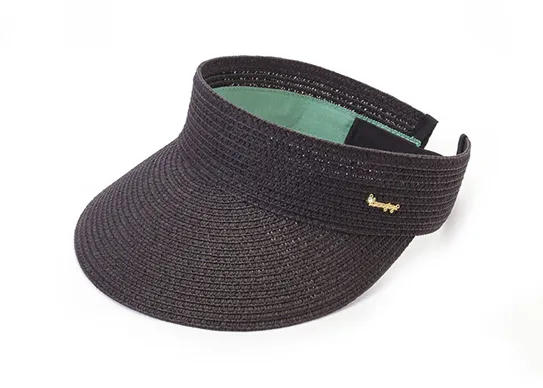 The major trends sweeping the 2022 Early Spring T station have confirmed the investment attractiveness of #buckethat. Combining classic and #logomania logo patterns with cross-seasonal colors enhances durability. As shown in Etro, Ivory lamb cashmere and plush can meet people's demand for # cozy comfort accessories. As demonstrated by Ganni, this item is popular with young people, and personal details such as #animalprint and creative hooking are where the novelty lies.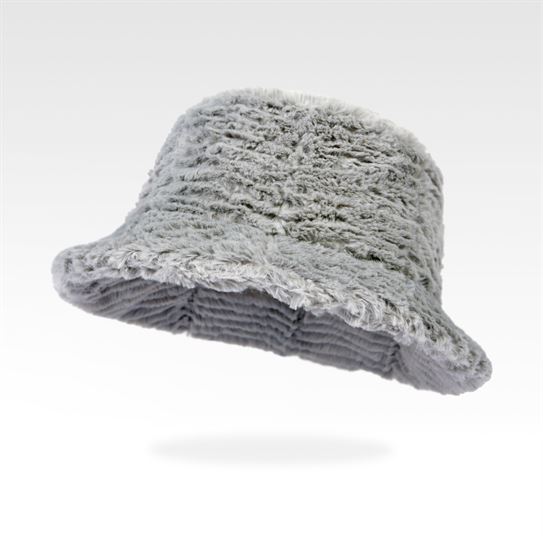 The average annual performance of #buckethat is still bright, especially in the luxury retail sector. In the Spring & Summer Buyer Report 2021, bucket hats have low discounts and high sales in the United Kingdom and the United States.
The soft tone updates the neutral color style, while the small-batch saturated bright color design can be used as an offline and online highlight for stores. Choose a wearable design, add a practical all-weather lining, and show the charm of style.
E-commerce Data: British and American retailers continue to invest in bucket hats (British new items increased 6% to 16 %, the United States increased 2 % to 13 %, and Germany stabilized at 5 %). The custom bucket hat manufacturer has a strong performance in the three regions; the new item discount is lower than the average discount.
Faux fur Hats Popularity Growth: Despite a year-on-year decline in new items, the U.S. discount on faux fur hats is below average, indicating a significant consumer demand for this style (36 % vs. an average of 38 %).
Design Highlight: #Hypertexture and #plush are important materials for next season, fitting our #supremecomfort trend and focusing on tactile materials, and responding to consumers ' demand for visual comfort and physical comfort. Beyond that, the epidemic has further enhanced consumer demand in this regard.
Design Detail: Explore soft #fauxfur and wool sheepskin appearance fabrics for classic hats such as wide-brimmed hats and fisherman hats. Use recycled PET fleece fabric to show consumers sustainability and increase product value.
Use burnt orange or commercial brown tones to create a premium look for a broader market, or use mystical phalaenopsis and lapis lazuli to create youthful styles.
Choose from 3D knitting, design rib, honeycomb, square, or grid stitch. Use fancy yarn to increase the 3-D sense of items. You can also use the contrast needle method to design the cap edge for a more extreme texture effect.
Detachable and replaceable pom, in response to #modulardesign add value to fashion items and strengthen consumers' shopping determination. Use simple buttons to facilitate the replacement of fuzzy balls.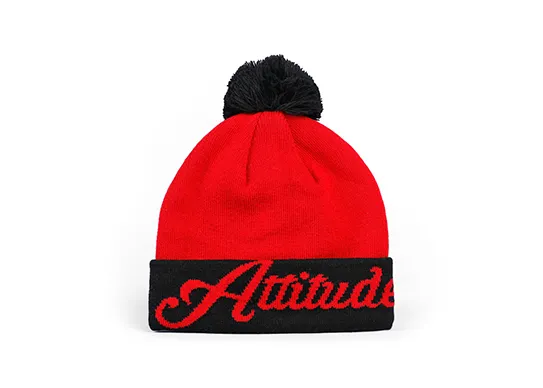 The #Checkerboard has always been a critical printing pattern for various categories and markets. Use bold grid composition in knitting hats to replace commonly used grid and stripe patterns, adding new ideas to the item.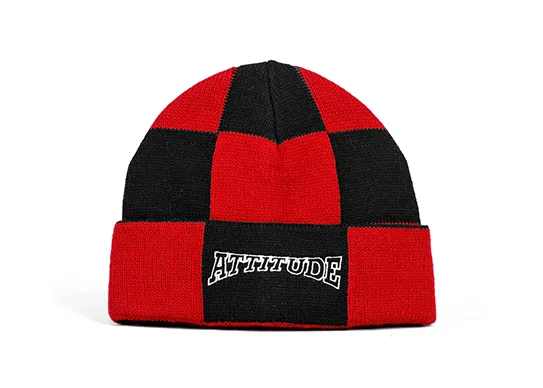 #Colourblocking is a simple and effective way to update core styles. Using recycled wool to combine classic black or navy blue with seasonal tones, you can draw inspiration from the #thegreatoutdoors theme.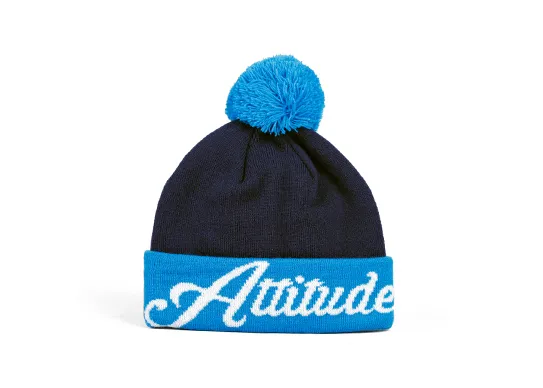 This beanie is getting more and more popular. It is made of knitted fabrics like jerseys etc. Lightweight and breathable, it is very comfortable to wear on the head. It will not be stuffy and can be printed in richer colors.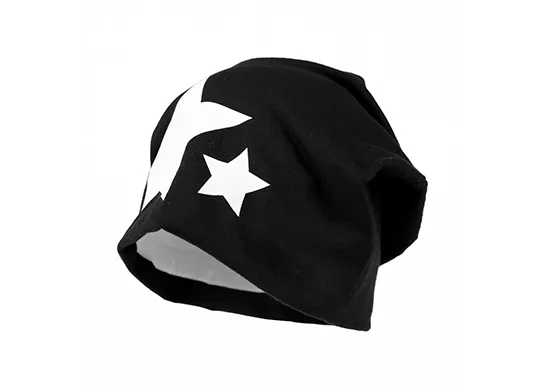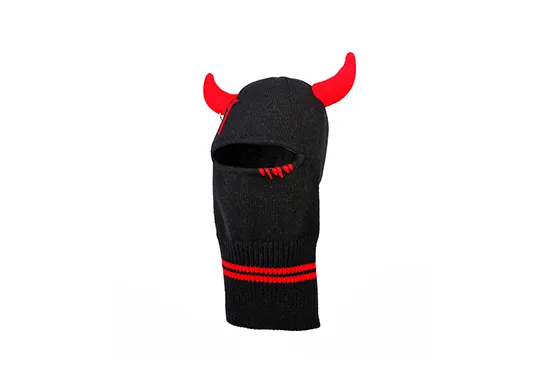 This is an accessory worthy of attention in the autumn and winter of 2021 / 22. Brands are still investing in balaclavas. Consumers are very interested in the comfort and warmth design of outdoor items, which drives their demand.
In addition to the eyes and mouth, the traditional style will cover the whole face. The all-weather protection characteristics have been further highlighted compared with the cover design.
E-commerce Data: Despite the small amount, knitted hoods and balaclava hats already showed excellent performance in the retail sector, with discounts below the average discount.
Social Media Data: The number of mentions of the Ballarat hat has increased year-on-year for five consecutive months and peaked in October 2021. The penetration rate is mainly driven by the innovation market, showing the potential of this product to be accepted by more mass groups in the future.
In addition to #AddOnAccessories, various balaclavas are also famous for their protective, comfortable, modular, and other characteristics. The balaclava hat can fit the key themes of #Minimalist style, #WinterSport style, #ProtectlveDesign, and so on. Using #Jewellerincation elements such as pearls and #MetalHardware, this item caters to the evolving party return trend and is suitable for the dress style #ModernGoth styling.
What is your idea? Let me know!