In addition to New Era, another brand in the hat is Richardson. In this article, Richardson will be introduced in detail. Let us begin.

Official Website:https://richardsonsports.com/
1. What is Richardson Sports?
Richardson is a family owned and operated company that was born in 1970. They specialize in the design and manufacture of hats and baseball uniforms. Headquartered in Springfield, Oregon, with distribution centers in Oregon, Ohio and Texas.
The Richardson story began in the late 1960's, when Howard Wicklund and Neil Richardson opened up shop in Oregon. Over the next 10 years, baseball became a strong focus for this company. Then, the cap market exploded in the early 90's.
Nowadays, they produce a full line of headwear options for customers around the world, a vertically integrated design and manufacturing company, with a large selection of high-quality styles and colors ready for immediate delivery
Unlike New Era, Richardson focuses on To-B business, designing and producing hats for various sellers, rather than selling hats directly to consumers.

2. Where are Richardson Hats Made?
Richardson hats have been designed and manufactured in the US since the 1970s. With the development of the company, they expanded their Asian manufacturing business. They are now manufactured in Bangladesh, China and Vietnam.
They have many products such as 173 Hood River, 939 Bachelor, 252L Premium Linen Dad Hat, PTS50 Matrix R-FLEX, 176 Lite Performance Cap, 157 Speckled Knit, 135 Short Pom, 139RE Recycled Knit, 154 Speckled Knit etc.
3. How to Order Richardson Hats?
You can purchase hats at an authorized Richardson dealer. Or you can search on Amazon or Google for Richardson hat online.
Photo by Martin Damboldt: https://www.pexels.com/photo/photography-of-ship-799091/
4. What is a Richardson 112 Hat?
Richardson best-selling hat and favored by numerous consumers for its high-quality structural design.
The 112 model represents the authenticity of the Richardson heritage, while keeping current with the current wave of fashion. When you mix trends with something authentic and real you can't be beat. The Richardson 112 cap is all that.
The classic cap shape is the most widely used among all of the shapes. They are most popular with fashion brands because of how versatile they are. Brands can use them for both men and women, for fashion shows, brand promotion, or even people's day-to-day outfits.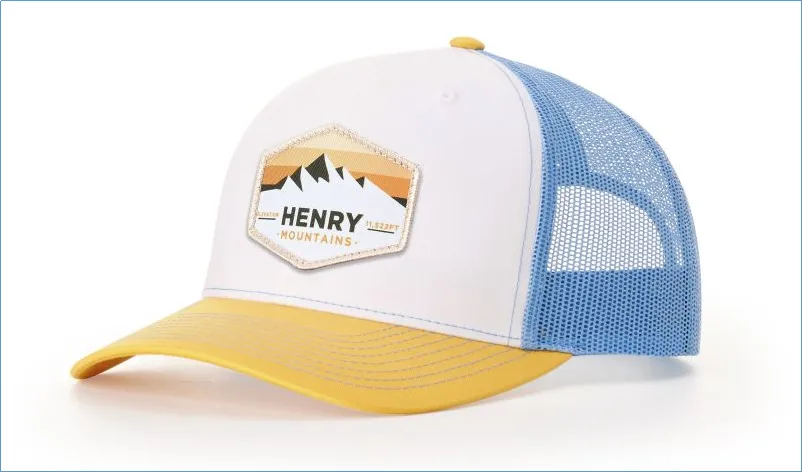 · Product Sample
Shape: Mid-Pro
Fabric: Cotton-Poly/Nylon Mesh
Visor: Precurved
Sweatband: Cotton
Material: 60% Cotton, 40% Polyester
Construction: Woven/Knitted
Fit&Size: Adjustable Snapback
Colors: 50+
Y (6 3/8 - 6 5/8)
SM (6 1/2 - 7)
OSFM (7 – 7 3/4)
XL (7 1/4 - 7 7/8)
DECORATION: Patch
5. Richardson Sports Data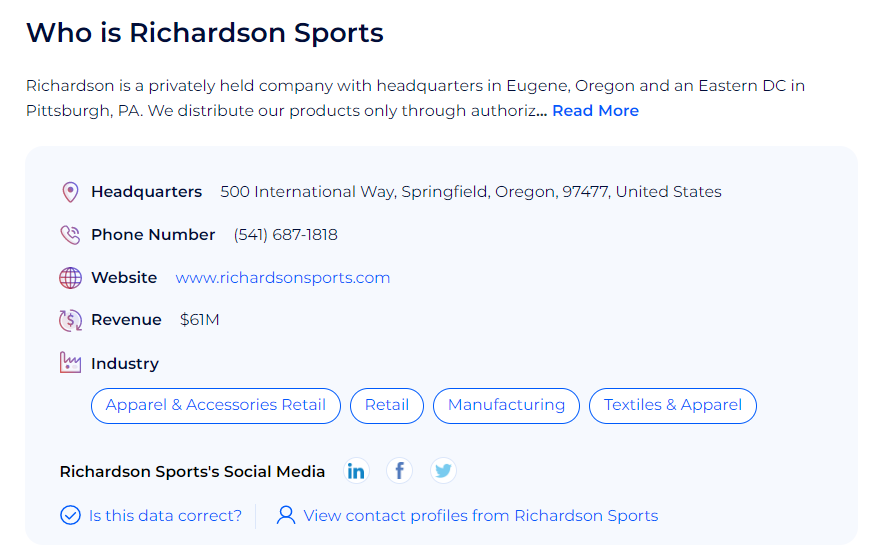 6. How to Wash a Richardson Hat?
If you have a baseball cap you really love, it tends to get dirty, sweaty mess. Between the yard work, the summer hikes, and the long beach days it has seen you through.
As with cleaning most things, you'll want to start with the gentlest cleaning method first, then work your way up. If your baseball cap is just mildly dirty, a quick soak in the sink is all it needs.
Washing method differs according to their material. Remember to avoid the hat shaping.
1) Avoid Cleaning in Normal Cases
2) Little Stains Cleaning
For cotton hats, the main dirty parts are the hat brims and neck. Use the toothbrush to dip in the washing powder when cleaning, wet the cleaning place, and clean with the toothbrush.
Applicable to MLB brand and New Era wool hats, avoid rinsing too hard.
3) Large Area Stains (Hand-wash instead of Machine Wash)
Wipe the logo with a wet cloth, not directly immersed in water to avoid overflow. Cold water or 30 °C warm water works for dirty areas, avoid hot water.
Drying on the flat table, not in the sun exposure, is preferable to drying or hanging in the ventilation. Then take some paper shells or other filling. After drying, flatten this week's fabric with a steam iron.
7. How Much do Custom Richardson Hats Cost?
Blank hat, processing, and transportation costs The price of the blank hat is $11.5. Secondary processing can be done in different ways, such as embroidery, patching, etc. The price varies according to the area size, material, and dealers.
8. How to Become a Richardson Hat Dealer?
You can apply through the following URL to become their dealer.
https://m2.richardsonsports.com/contact-dealer
Hope this article can help you.