Whether you want to start a hat business or use hats to promote sales, or just a family gathering, designing a personalized hat is a key step. In this article, you will know how to design a personalized hat.
Generally, you can choose two ways to customize your hat. You can design your hat completely from 0, or add your logo to the blank hat. For most people, it is the easiest to add a logo to the blank hat. If you want to completely customize your hat, check out the custom hat guide. Choosing your hat type is the first step.
Logo design is the source of fashion, and good-looking signs are accompanied with fashion. Here, we will introduce the customization process as follows:
1. Choose the Blank Hat
The mostly commonly are baseball caps, dad hats, trucker hats, fitted hats, snapback hats, bucket hats.
2. Design the Logo
Designing a hat logo is really easy and lots of fun thanks to our popular logo creator. Choose good-looking signs, customization, order, suitable for the mood and weather, fashion and design always accompanied.
3. Choose the Logo Decoration Method
The Logo Decoration Method is also important. Here, we briefly introduce the process method as follows:
· Embroidery
Embroidery is the craft of decorating fabric or other materials using a needle to apply thread or yarn. Embroidery may also incorporate other materials such as pearls, beads, quills, and sequins.
Embroidered apparel is durable, sleek and hard-wearing, long-lasting and available in a wide range of colors. Different types of designs are created with the help of embroidery techniques.
Flat Embroidery
Advantage: suitable for ceremonial uses, easy to apply
Disadvantage: they don't last, not suitable for frequent cleaning
Suitable for: almost all caps, hats, balaclavas, beanies
3D Embroidery
Advantage: speed, cost-effective, flexibility, competitive advantage
Disadvantage: require an additional set-up fee and will cost additional for application.
Suitable for: snapback hats, fitted hats, baseball caps, trucker hats, etc.
Applique Embroidery
Advantage: allows for the creation of radically different textures and effects and covers larger areas with fewer stitches.
Disadvantage: time-consuming.
Suitable for: baseball caps, dad hats, trucker hats, bucket hats, etc.
Lock Stiching
Advantage: multi and can be used for a variety of operations.
Disadvantage: aesthetically more unnatural, less appealing to some due to weaker "roping" effect
· Patch Label
Patches can be sewn or ironed on to virtually any outfit. They can even be applied to different materials, including fleece, denim, cotton, and more. Patch can give your company logo or campaign a unique and recognizable look. The patch is also more commemorative.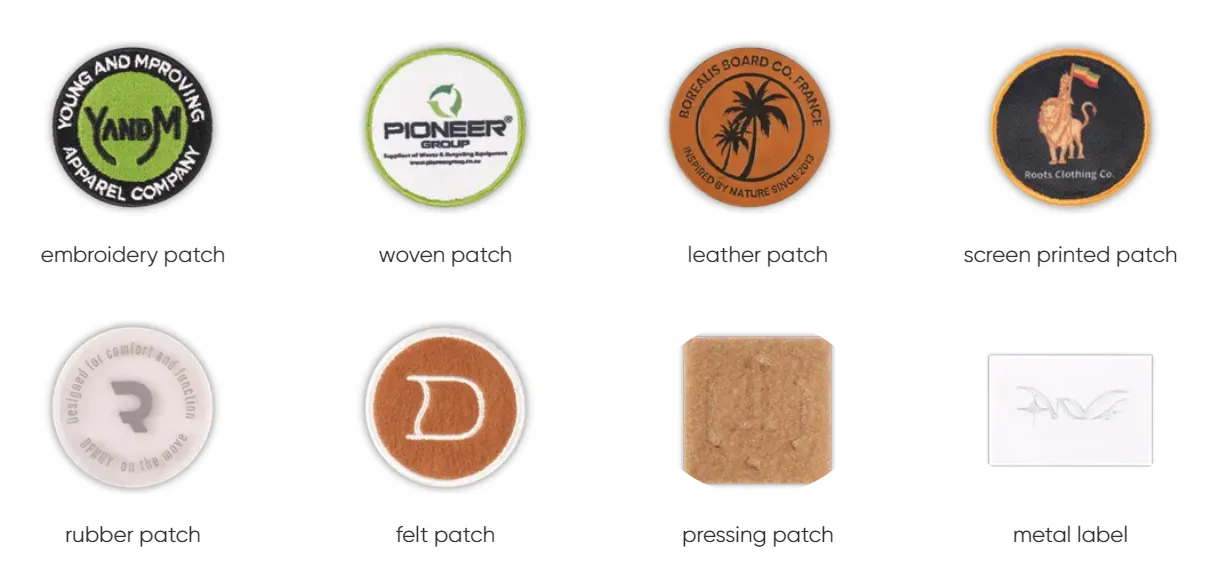 Embroidery Patch
Advantage: eye-catching and functional, great for any business or brand, with flexibility.
Disadvantage: shades do not vary, the process itself is difficult
Suitable for: trucker hats, bucket hats, beanies, etc
Leather Patch
Advantage: durable and long-lasting, add value to money, style, naturalness.
Disadvantage: born costly, caution against damage, leather will get moist with fungus.
Suitable for: lifeguard straw hat, trucker hats, beanies
Transfer Printing
Advantage: save time, money, and hassle by employing a heat press to print tops.
Disadvantage: expensive set-up costs and expensive on large quantities of garments.
Suitable for: foam trucker hat, bucket hat, woven balaclava, lifeguard straw hat under brim
Digital Printing
Advantage: fast turnaround time, cost-effective, environmental benefits.
Disadvantage: too fast, no plate making, low MOQ, no limit to pattern color.
Suitable for: woven balaclava, lifeguard straw hat under brim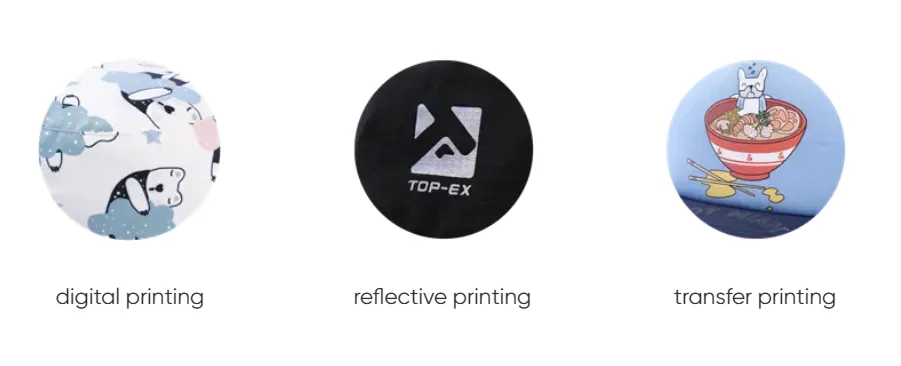 4. Select the Embroidery Position
Embroidery Placement is important because it allows you to have consistent stitching results and a good-looking product. It takes into consideration the wearability of the garment and how it looks therefore make a wonderful product.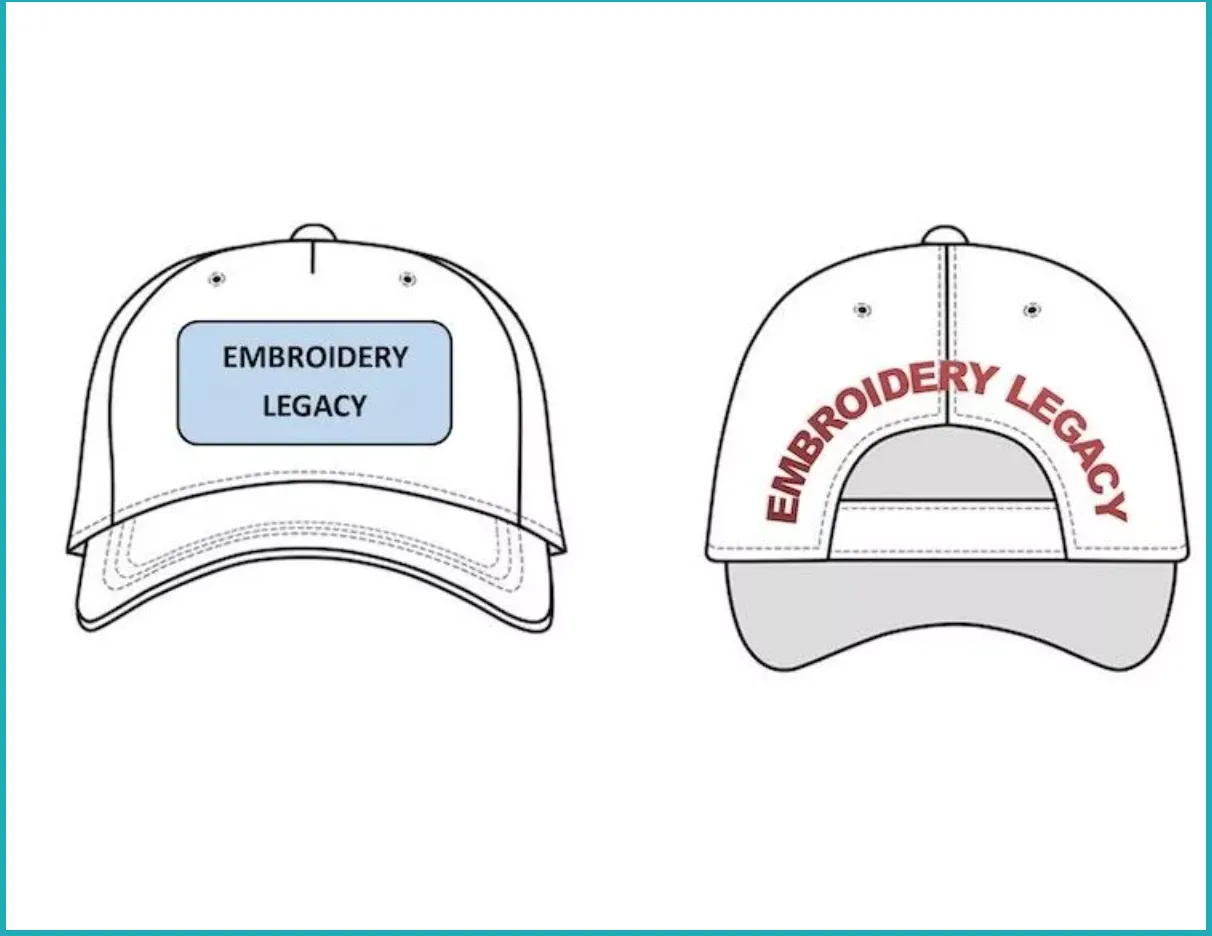 5. Look for Suppliers
Integrity is the source of cooperation. Vendors and suppliers play a huge role in maintaining a smooth supply chain. It's significant for both the supplier and organisation to engage properly and effectively in order to manage relationships properly.
Quality suppliers can help save costs, ensure high-quality production of products, therefore achieve business success.
Learn how to choose a reliable hat manufacturer
The core of product customization is people-oriented. The same is true of hat customization.

From the selection of blank hats in the early stage to the final realization of product shaping in the later stage of factory embroidery, the spirit of craftsmanship is achieved. View more blank hats.
This is today's article. I hope you can get something. If you have any idea, please comment!!