Life is a series of adventures In this article, we would introduce some knowledge related to Resistol, as for its brands, history, gift card service, as well.
From the passionate hatters that started the company to the hardworking team working daily to produce the best quality hat a cowboy can wear, the folks at Resistol live and love the western way of life. Not only do we respect cowboys and the western way of life, we all live it too. So let's get into it!!
1. Introduction
Resistol Hats is a Garland, Texas, United States–based manufacturer of hats. The company is best known as a maker of cowboy hats. Each of their hats is constructed with the highest quality fur felt made in the USA.
Products includes felt hats, wright western, George strait collection, Jason Aldean Collection, Hooey by Resistol, Tuff Hedeman Collection, Youth Collection, Cody Johnson by Resistol, Houston Rodeo Special, etc. Also, Tuff-Anuff collection, tuff hedeman collection, Cody Johnson by Resistol, etc.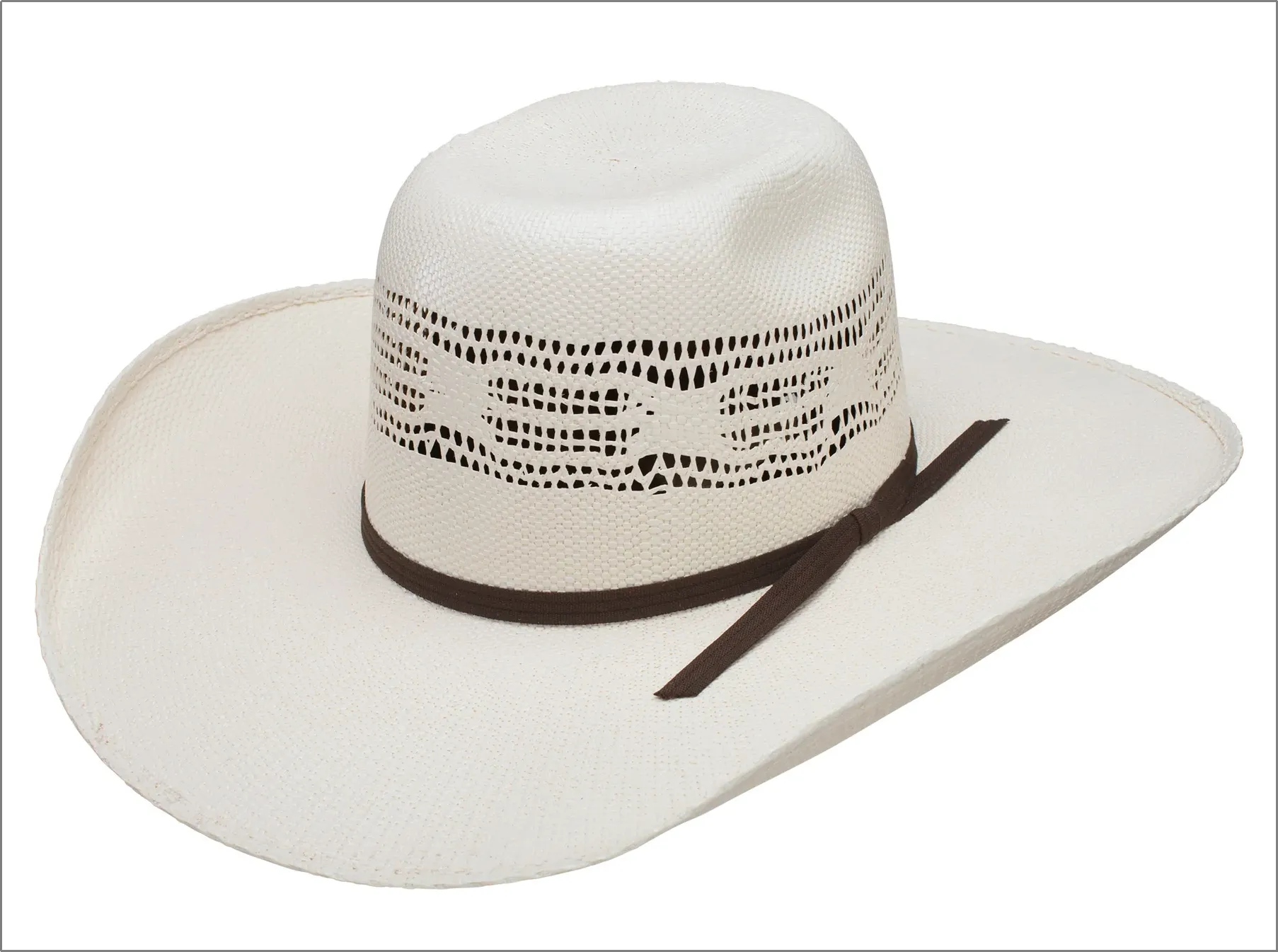 2. The History of Resistol Hats
In the early 1920's a young millionaire, E.R. Byer sold his business in Michigan and traveled South to further his fortune and investment. His investment was a brilliant young hat maker, Harry Rolnick, who was operating a small hat factory. E.R. Byer was one of Rolnick's customers and was so impressed by his professionalism, flair for fashion and devotion to quality that in 1927 the firm of Byer-Rolnick was founded in Dallas, Texas. The company produced men's felt hats in Western and Dress stylings, both were marketed under the newly created brand name "," meaning to resist- all weather..
Distribution was limited to Texas and Oklahoma early on, but innovations like the Self-Conforming band and Kitten Finish (an innovation in the finishing process of felt) gained national exposure and in 1938 prompted expansion to a larger facility in Garland, Texas, where Resistol hats are manufactured today.
Byer-Rolnick's success continued and the Resistol brand became the greatest name in western hats. In an effort to better control the quality and flow of product, Byer-Rolnick acquired a fur cutting plant and built a rough-body plant in Longview, Texas.
These acquisitions made Byer-Rolnick the first and only manufacturer to operate the entire felt hat making process, which includes over 200 processes. By operating all phases of production, Byer- Rolnick was able to obtain maximum quality control and thereby produce the most consistent and finest hat known the world over.
Demand for Resistol hats continued and today "the small hat factory" is the largest manufacturer of headwear in the world, as a part of Hatco, Inc. All phases of production are still operated and controlled to ensure product of the highest quality.
3. Gift Card
Resistol provices gift card service. Gift cards are delivered by email and contain instructions to redeem them at checkout. Their gift cards have no additional processing fees. Resistol Gift Cards can only be redeemed online on Resistol.com.
4. Price
RESISTOL Men's 2X Pageant Wool Felt Cowboy Hat Price is $169.99 - $229.99.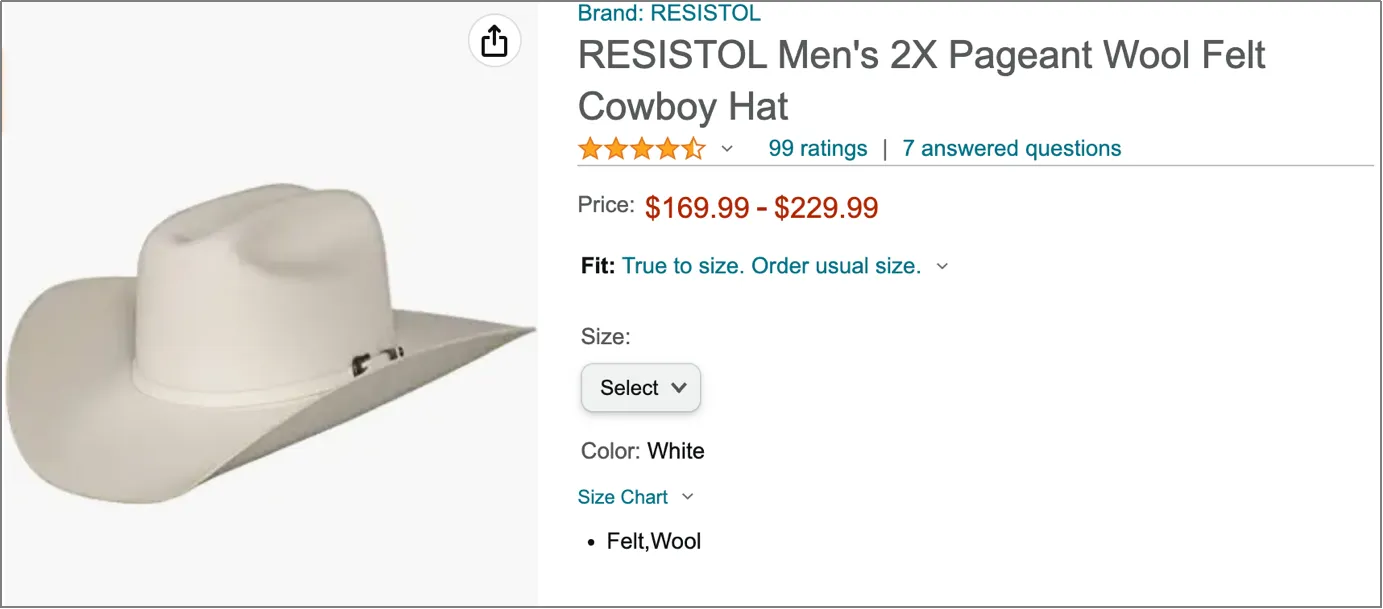 5. Data of Resistol Hat
Headquarter: 601 Marion Dr, Garland, Texas, 75042, United States
Revenue: $85.7M
Phone Number: (972) 494-0511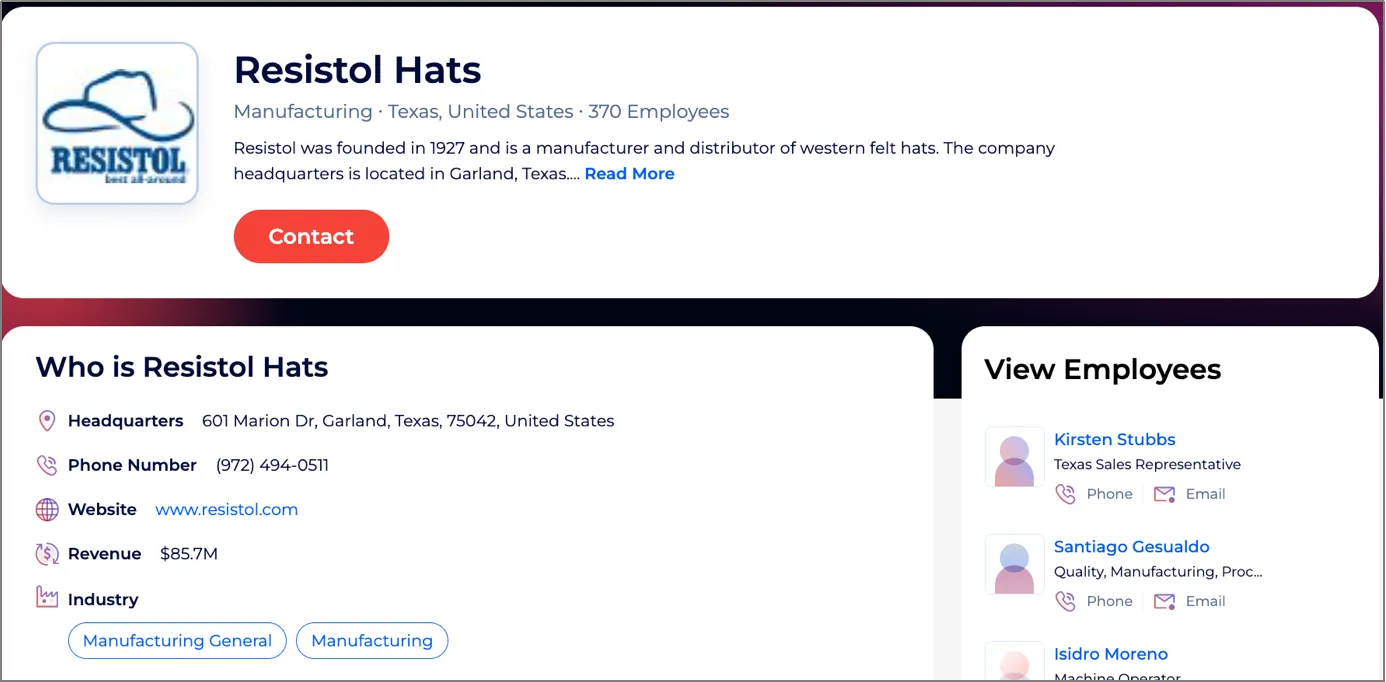 Any new ideas, let me know.