A trucker hat and baseball cap are a pretty important part of human life!!
How to choose? Which one suits you better? What's the difference between them? This article will solve these doubts for you. And... let's get started!!
Main difference between Trucker Hat and Baseball Cap?
The main difference is mesh: A baseball cap can be easily identified by its crown, which contains six panels of cotton stitched together as a whole fabric. Trucker hats, on the other hand, feature a back panel made from mesh, while the front panel is made from cotton or plastic. In contrast, the trucker hat is more breathable.
Adjustable design: The baseball cap is usually a sheet metal buckle, velcro, etc.; The trucker hat is dominated by plastic buckle, which means that the trucker hat can be adjusted more flexibly.
Material: Baseball cap material is more abundant, cotton, denim, corduroy, etc. While the trucker hat is mainly cotton and polyester, and front foam trucker is also popular now.
Customization: Add your logo in multiple places on the baseball cap, mainly embroidery. A trucker hat can only add a logo or pattern to the front. Patch logos are more popular for custom foam trucker hats and 5 panel trucker hats.
Comfort: In summer, the trucker hat is more comfortable than a baseball cap, light and thin, breathable, keeping your hair dry, and suitable for outdoor sports.
Popularity: Nowadays, more people prefer trucker hats.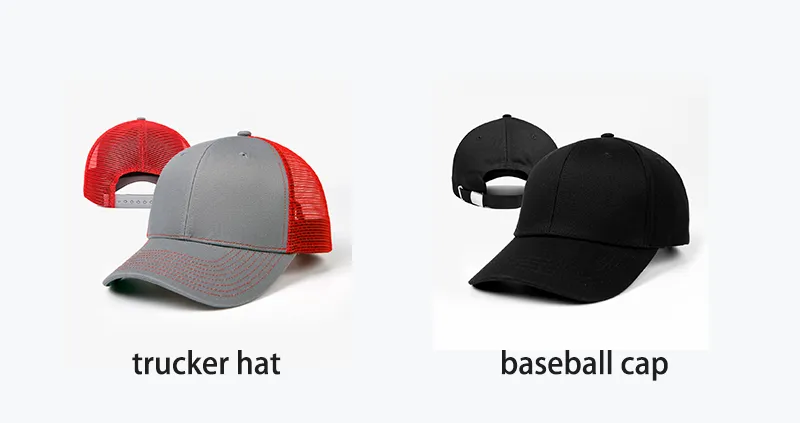 What is Trucker Hat?
Concept

The trucker hat is a hard-top cap, structured, and the front piece is cotton or cotton + polyester, with a breathable mesh on the back, comfortable and breathable. With an adjustable plastic buckle, one size fits most and can be divided into 5 and 6 tablets.
Origin
The trucker hats date back to the 1960s. The companies that dealt with farming and feed stores gave out the caps to truck drivers and farmers. The hats gradually became a popular accessory for promotional giveaway items from these companies.
How to wear
Wearing it backward. This style is popular among schoolboys who want to look more fashionable. The brim faces behind, while the plastic mesh faces the front. It gives a relaxed vibe when worn backward and pointing downwards.
Wearing it forward-facing. Let the brim face in front and the mesh behind. Wear it with fitted black pants, a white t-shirt, and a denim jacket, stylish and straightforward.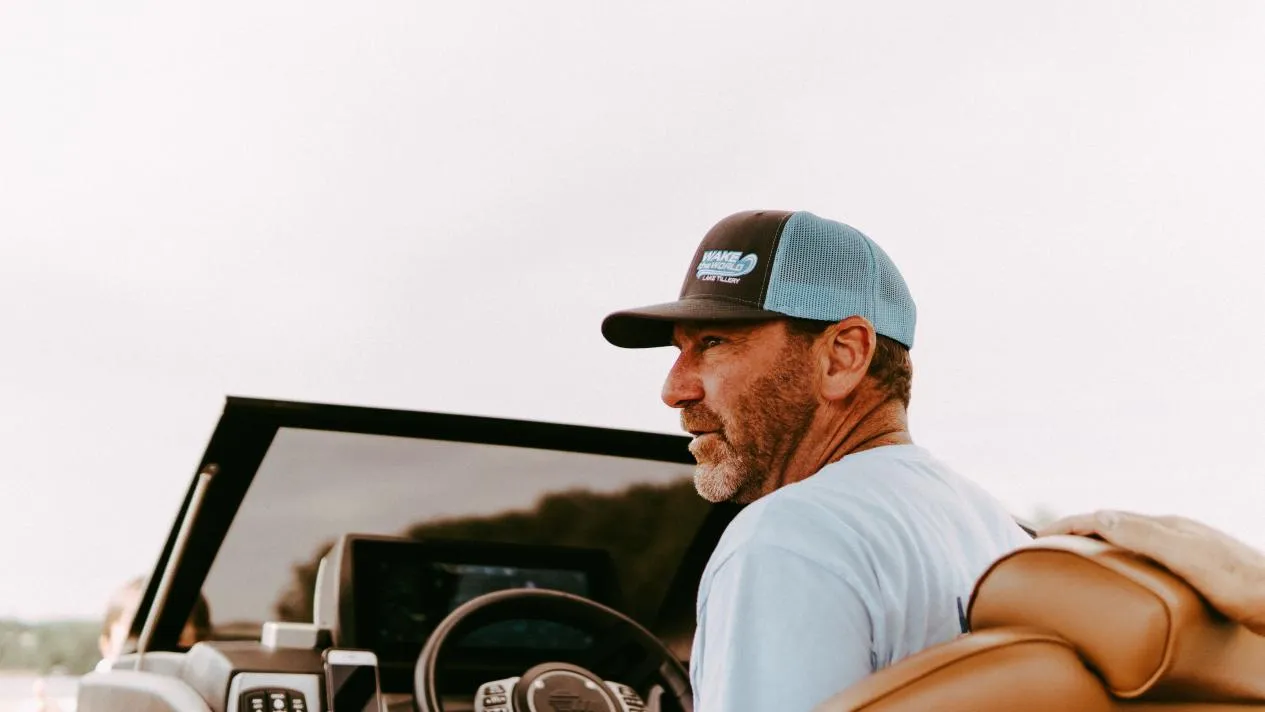 What is Baseball Cap?
Concept
A baseball cap is the sum of a series of hats, usually hard-topped ones without mesh.
A baseball cap is a cap made up of a soft fabric crown sewn from a few sections of fabric and a visor that shields the eyes from the sun. Some custom-made hats are made to fit the wearer in specific sizes.
Origin
The first baseball cap was made out of straw. Nowadays, it may now be known as a yachting cap. It is said that baseball caps were first worn in 1849 by a baseball team in New York City named the Knickerbockers.
How to wear
Find a good fit. It should feel snug on your head to avoid falling off, but never so tight that it gives you a headache or leaves red marks and indentations on your forehead.
Know the material. If you sweat a lot or plan on being in the sun, choose a baseball cap in a breathable fabric such as cotton. Conversely, opt for warmer materials such as wool or suede if you're wearing a hat in the cold.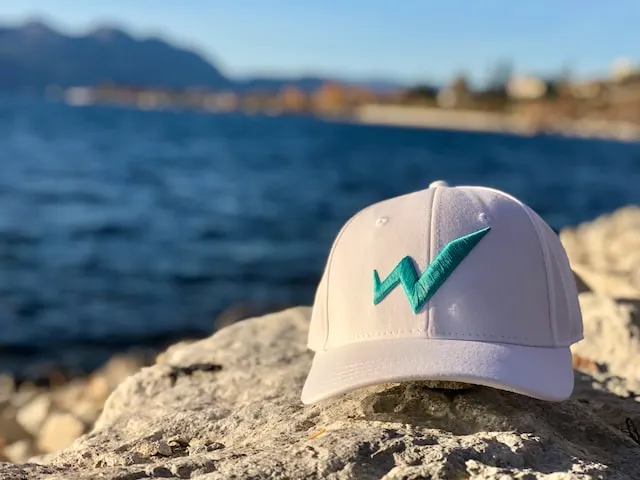 If you have any new ideas to share, please do share their ideas with us and don't hesitate to comment!!!