Recently, many guys asked me how to wear a bucket hat, fashion cool and eye-catching. In this article, I will show you some tips on it. Let us dive in.
To choose a suitable bucket hat, you should pay attention to face shape, color, material, and wearing method. Let's go step by step.
1. Your face shape
Fisherman hats can create a better sense of hierarchy for the overall shape, and at the same time, they can also modify the face shape.
I always wear a wide-brim bucket hat because the big brim is more versatile than the small brim. Even if you have a square or round face, A long look will also have a certain effect on modifying your face shape. This is the essence of the fisherman hat.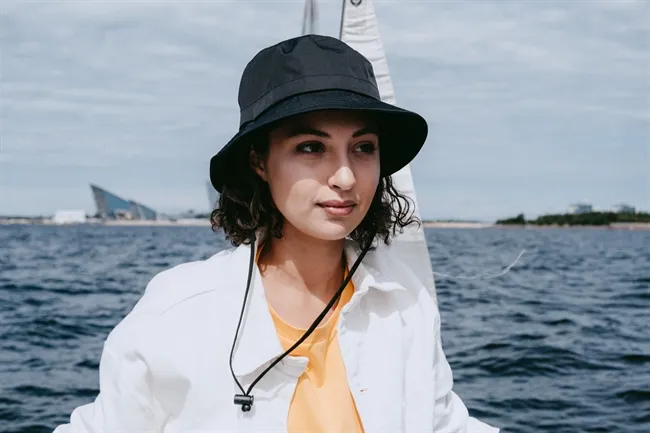 What width of the brim is considered large? If the width of the brim is greater than or equal to the height of the top of the hat, it belongs to the large brim.
The custom embroidered fishing hats are perfect for long hair. The hair hanging down on both sides can balance the heavy feeling brought by the hat. Remember to divide the hair in the middle, and keep the balance of the hair volume on both sides, and the slightly curled ends of the hair can be messed up with your hands. This texture is suitable for the casual and low-key style of the fisherman hat.
Conclusion: Bucket hats with a short brim are suitable for people with a longer face, while people with a large face can choose a bucket hat with a longer brim.
2. Color
A black-and-white bucket hat can never go wrong. No matter what outfit you wear, a solid black or white bucket hat is definitely a plus.

Especially in summer, you can feel calm and comfortable wearing a white bucket hat. The pastel colors will not conflict with the color matching of any clothes, and the literary style is also relatively strong.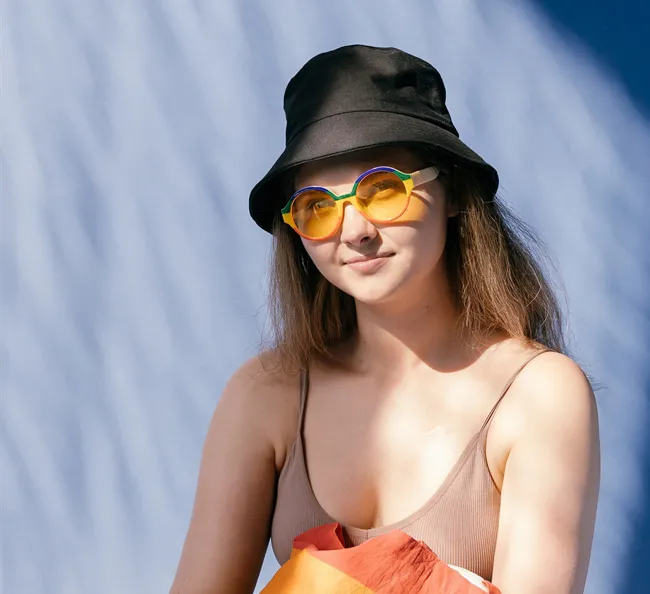 If you want to break through the conservative style of the past, you can also try beautiful colors. A colorful bucket hat might help you quickly stand out in the crowd.
But it can be hard to control, even if you are wearing plain color cloth and do not collide with the fisherman hat pattern. It is easy to look rustic because ordinary people are not easy to control.
The following is a more detailed tip:
There are usually four colors of fisherman hats, blue, white, black, and colorful.
Street man: Blue bucket hat
Nowadays, young people have their style how to match blue bucket hats. If you are new to matching fisherman hats, I think blue is the most basic entry style. Not only is the color versatile, but also very energetic in summer. Choose casual materials, such as denim, paired with a white T and ripped denim pants, and become a street guy in seconds. Click to get new custom denim hats.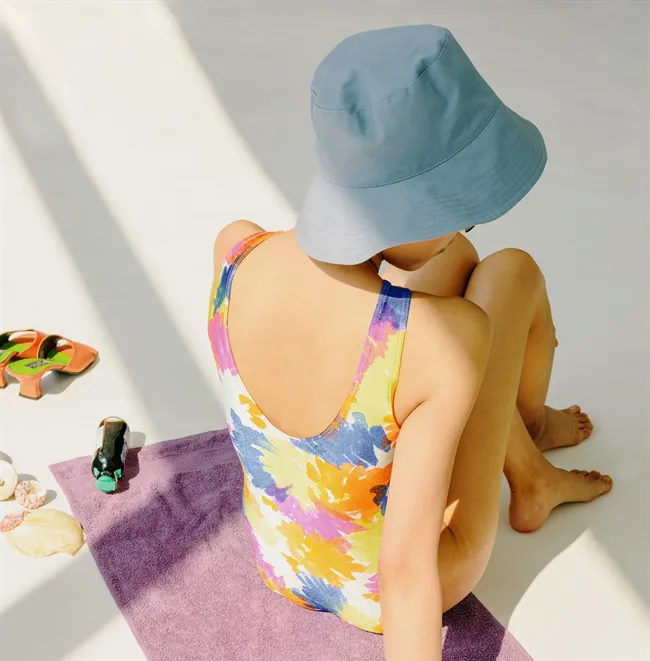 Young men: White bucket hat
In addition to blue, white is suitable for summer wear, especially with black and white on the body. The role of the fisherman hat is greater than the effect of 1+1=2.
A white bucket hat can also create a different casual fashion by mixing and matching with other styles, such as white shirts, suit shorts, thin coats, and other everyday items.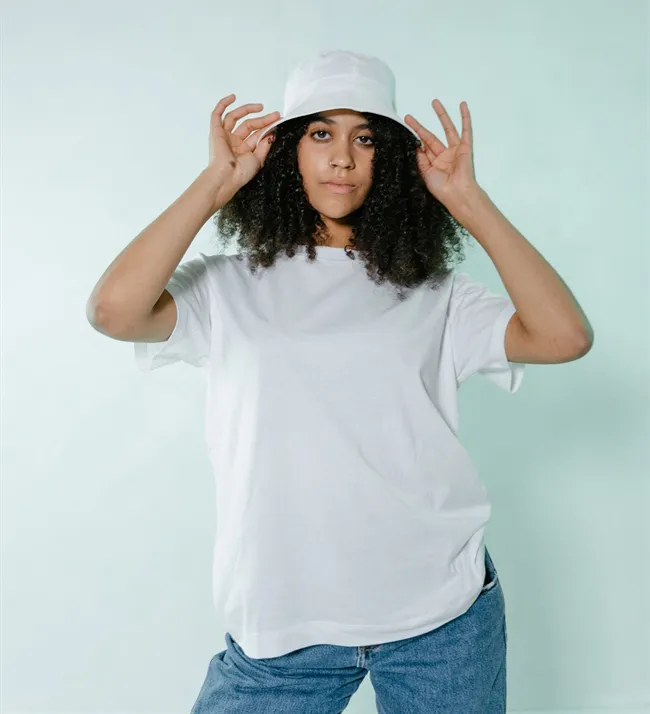 Cool guy: Black bucket hat
If you like to go low-key, a black bucket hat is your good choice. Moreover, black makes a little mistake. Even if you have no fashion skills, it will not destroy the overall effect because of black.
Changeable men: Flower tie dye hats
The editor mentioned above that flower hats is not suitable for everyone. However, if your personality and dressing style is very fashionable, you might as well give it a try.
But keep in mind that the clothing on the body is best to be mainly plain, and the hat's color matching is simple. This creates a visually balanced effect. Click to get a new custom tie dye bucket hat.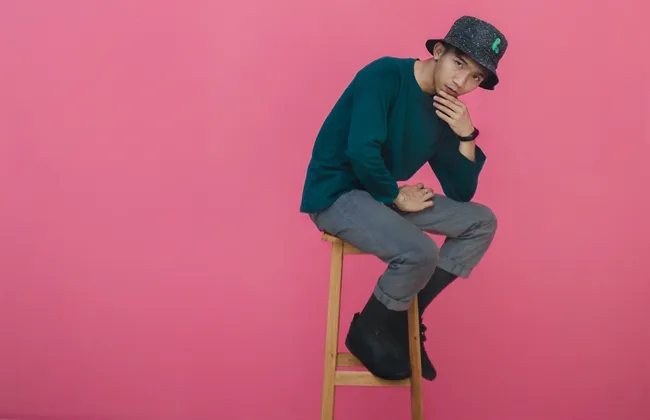 3. Material
The material of the fisherman hat is also quite diverse, such as cotton, canvas, polyester, and denim.

The collision of fabric and fabric can also be very interesting, for example, a canvas bucket hat with jeans or overalls.
Learn bucket hat material.

4. Pattern
The basic fisherman bucket hat without any modification is the best choice. If you have to add it, 1 Logo is enough, especially the embroidery bucket hat.

The messy patterns visually make a face bigger while attracting enough attention for you. It also determines your first impression in the girl's heart - a big face.
5. Wearing method
1) Pure White T-shirt and Black Fisherman's Hat
The most basic is a pure white T-shirt with a black fisherman's hat to start. The lower body can choose dark gray or black trousers, with matching shoes or cloth shoes, creating a weekend leisure style.
2) Bucket Hat + the Same Color System for Lower Body
Color matching is the key to wearing a fishing hat. In order to avoid the embarrassment caused by choosing the wrong color of the fisherman's hat, we can follow the principle of "the same color of the fisherman's hat and the lower body," to increase the harmony of the overall shape.
3) Korean Girl Crush = Narrow Top + Wide Pants
In recent years, Korean-style Girl Crush has been popular, getting rid of the usual sweet and lovely image and showing a slightly sexy style. You can learn to dress like Lisa and Rosé; choose a narrow waistcoat; and the lower body is outfitted with broad-legged, water-washed jeans or overalls, plus the same color fisherman's hat, handsome and sexy.
Gently buckle down, move the bucket hat to a third of the way to cover the ears, stop, then tilt it slightly, straighten and smooth the hair, and you can go out in style.
A series of movements are completed quickly, and neatly, and can also give you a little more confidence.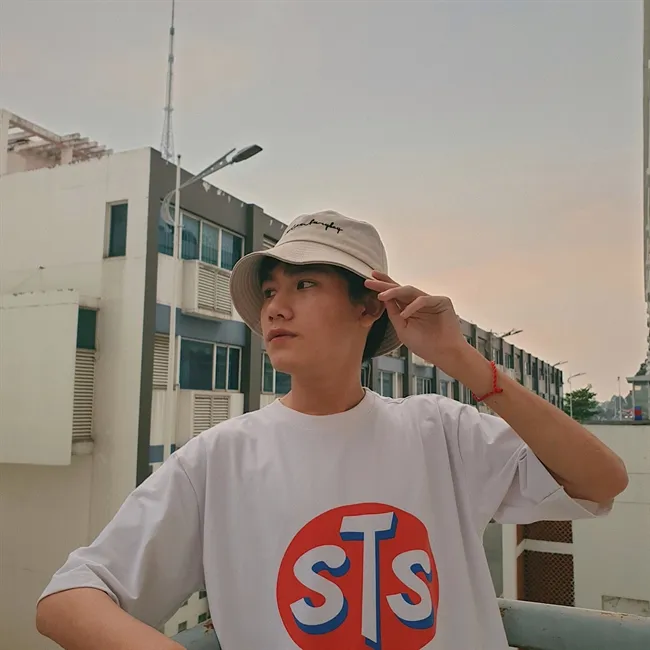 When matching, consider the overall color-matching relationship with the clothes. It is best to have a single item on the body that is the same color as the fisherman's hat so that the whole will be more harmonious.
Mixing and matching is the most common method nowadays, so don't think that the fisherman bucket hat is only suitable for leisure and street style. It can also match well with suits. This is better to weaken the seriousness brought by the suit and make it more casual.
What do you think? If you like this article, just share it.