Hello, everyone! In this article, I will introduce you the history of hat culture of European aristocrats. Hats have changed from practical use to decorating use. In European countries, large gatherings will usually include hats, just for attracting beauty's attentions? Of course not! Wearing hats is a kind of culture. Over one hundred years ago, European celebrities has begun to wear those exaggerated hats to show their identity.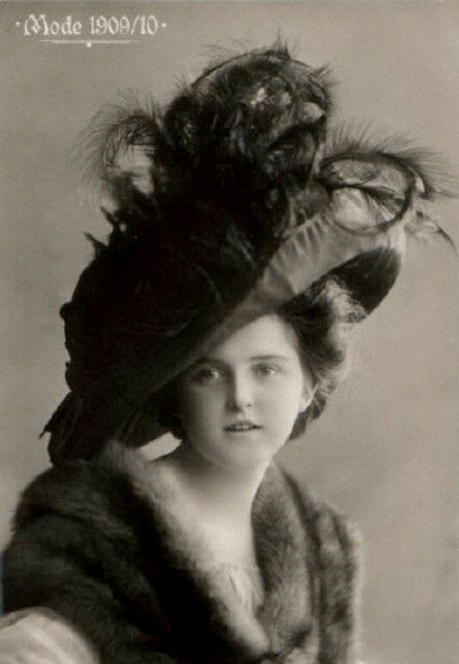 This picture was found from a Russian website, shot in 1909 and has been 100 years from that on. The 19th century is an unusual era in human history; quite important in the history of Western clothing, marking the true maturity of human culture. Before this period, Western clothing had gone through a glorious process; During this period, the clothing culture created by various countries has been perfect, and the light of national clothing culture has illuminated almost every world corner.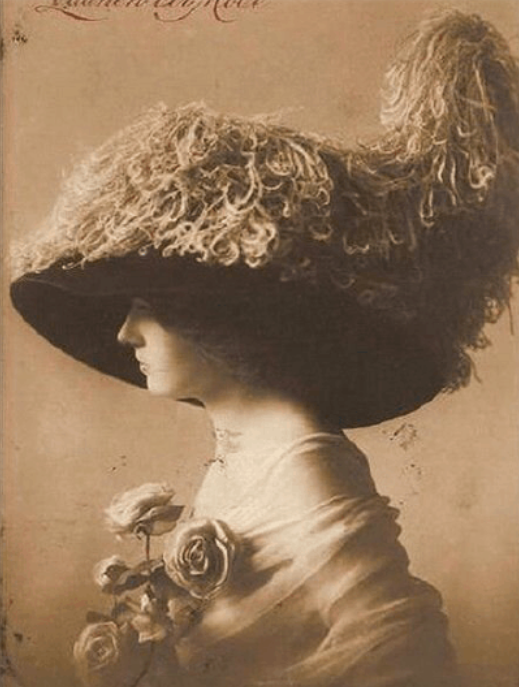 Hat and Industrial Revolution

At the same time, the Industrial Revolution launched in Europe also ushered in a new era of clothing, especially clothes of European countries, representing a brilliant period in the clothing history.
Historians say that the industrial revolution did not come without any reason, which shows that the well of industrial revolution, which has attracted world attention, did not come from a sudden, instead, it's the efforts of many generations, the accumulation of many things, the brewing of many revolutions, and the gradual development of social productivity, finally formed an outbreak in Britain, an island country.
As for why the Industrial Revolution is initiated in the UK, people summarized many reasons, one is the humid climate, suitable for cotton. When using machines to weave, humid climate make the yarn less easy to break, causing the booming of the textile industry.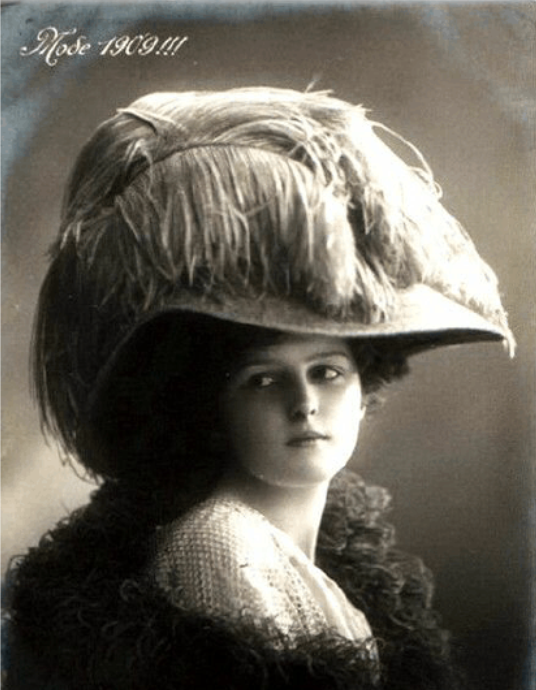 Women hat changed little before 1920s

Perhaps because women did not have as much direct contact with the industrial revolution as men, women's clothes still retained the classical Greek style for a long time after entering the 19th century. The neckline is surprisingly large, and the belt around the waist is tied as high as possible. There is no more decoration on the whole body, but the pleated lace at the hem of the long skirt is indispensable. After the Indian scarf replaced the Greek long coat, the short coat became popular, and when the weather was a little cold, the women put on the British style riding coat.

Obviously, in the early 19th century, women's clothes changed only slightly. When summarizing the fashion of women's clothing at that time, people thought that jewelry became the focus at that time due to the simplification of clothing. From Greek jewelry imitations wrapped with vines to polish lotus hats with Tassels and leather edges; There are also women's hats with feathers, large jewelry at the back of hats and lace hats full of exquisite embroidery worn in British courts. In addition, there are Muslim headscarves.
As time passing by, straw hats with colored ribbons appeared again. In addition, there is a kind of black velvet French hat, which is the witness of Napoleon's campaign. This kind of hat looks like a helmet and is full of feathers; Another kind of hat is similar to the French hat. The hat is inlaid with scattered trim. The trim is connected by gold wire and is shaped like a chicken tail. The hat is also inserted with different feathers and feathers, and the bird feathers expand outward.
The more exaggerated, the more expensive is the standard of hats
Women hat kept changing since 1920s
Since the 1920s, the change of women's hats has not stopped. Some wide brimmed hats are wrapped with ribbons and inserted with countless feathers, as if they were about to take off at any time. Some hats are also decorated with windmills and tent decorations, shaped like the propeller of an aircraft.
When not wearing a hat at night, women also pay special attention to their hair. They comb their hair smooth and bright, and tie it up with a few strings and braids, which are then supported by metal wires, hairpins and high backed wooden combs. Flowers and feathers intertwine to form a distinctive style of the times.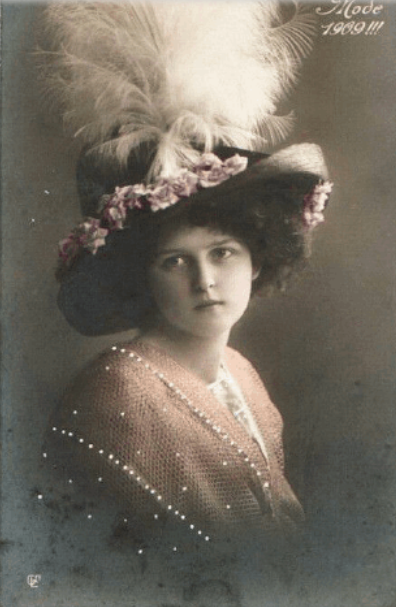 Feathers and flowers are regulars on hats
After that, women's clothes become more comfortable and loose. By the 1950s, hoop skirts revived again. However, this time, the widely accepted American skirt support is no longer the early rattan or whale bone, but made of rubber wrapped around the clock spring steel, much lighter and softer.
Exaggerated hats paired with luxurious clothing
At the same time, white satin shoes with black ribbons or large roses, as well as hanging earrings, pairs of bracelets and necklaces of various styles are very popular. Folding fans, gloves and sun umbrellas with exquisite decoration make women's clothing perfect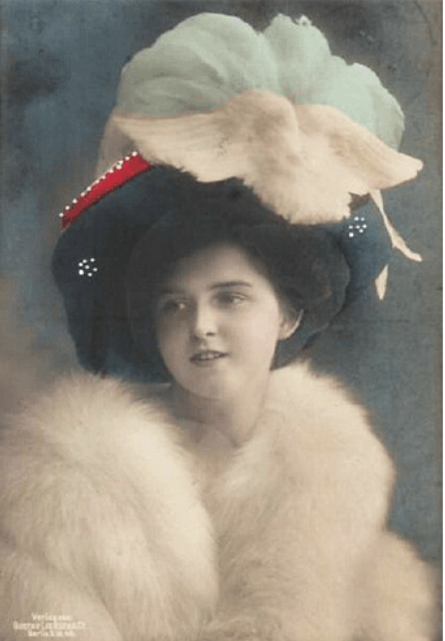 European ladies in hats
Development of European hat and Hairstyle
Throughout the history of hat development, we will find that the earliest hat is actually similar to headscarf, just a piece of cloth; In terms of hairstyle, no rules, shawl or hair. Later, it gradually became quadrangular. At the end of the 18th century and the beginning of the 19th century, it had a very wide brim. During this period, women's hair style gradually developed to curling and braiding.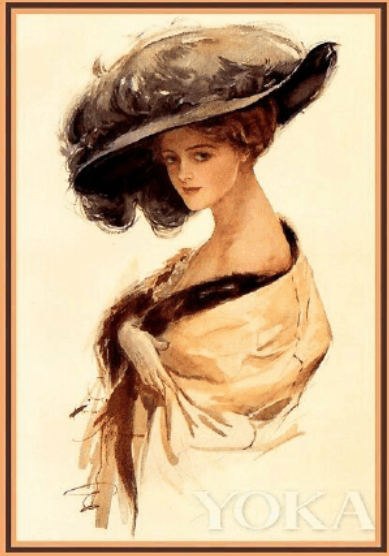 Carefully observing the hats in Europe, we will find that on the brims that can't be wider, it seems that everything in the world can be "piled", such as flowers, specimen birds, fruit baskets and so on. The trend of hat is also gradually developing from plain to plateau. The more complicated the hat, the simpler the hairstyle.
All kinds of hair and BUN became the mainstream of this era. Loose and bulky, colorful and easy to shape feathers became one of the best choices for hat decoration in that era. Feathers of different textures are made into hats of different shapes. With curled hair, they are gorgeous noble girls.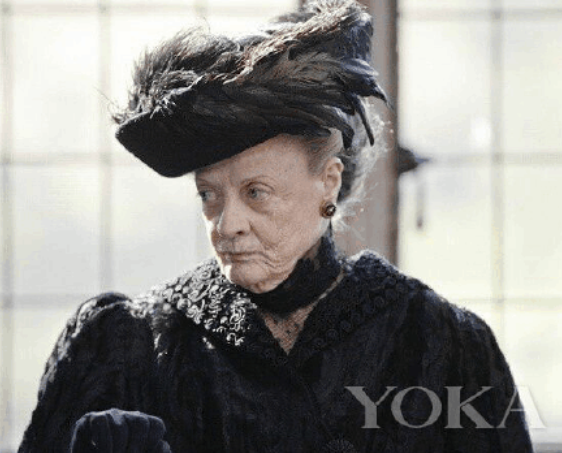 Representative: the old lady in Downton Abbey, with a feather hat and meticulous and capable hair. Even old, still with a lot of momentum.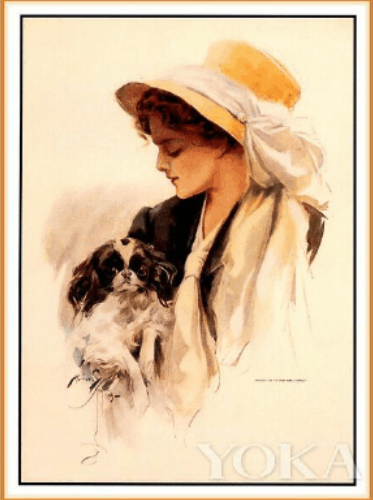 Silk texture is moist and shiny, full of flexible and gorgeous aristocratic temperament, so it has also become the first choice of accessories for women's hats. Especially in the late 19th century, in the west, if a woman doesn't wear a hat, she might be uneducated. In a few years, she will be regarded as an "immoral woman". Therefore, the silk and satin bow became the VIP on the lady's hat of that period. For this kind of hat, women usually choose curled hair or simple braided hair to balance the gorgeous hat decoration.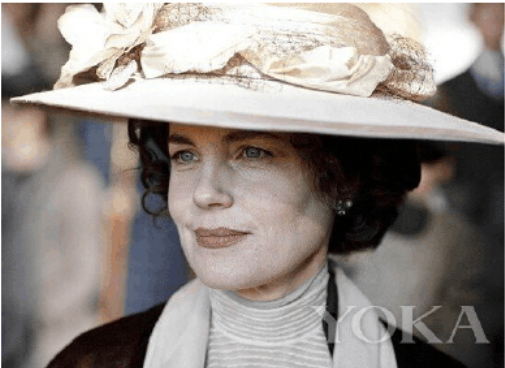 Representative: the lady in Downton Abbey, an era younger than the old lady, dignified, virtuous and tenacious under the decoration of ribbon hat.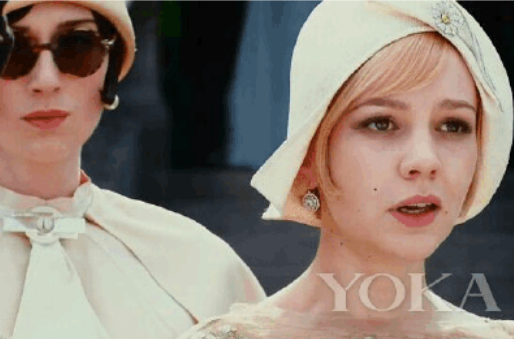 The bell shaped hat is the most classic piece in the 1920s, in the film "the Great Gatsby" and "the mystery of changing children". The female stars of the golden age of Hollywood vividly interpret the introverted and implicit charm of the bell shaped hat, retro and elegant.
Clochehat (English: clochehat) is a bell shaped female hat, which was popular in the United States from 1920s to 1933, invented by French designer Caroline reboux in 1908. Its name comes from the French word "Cloche", which means "clock".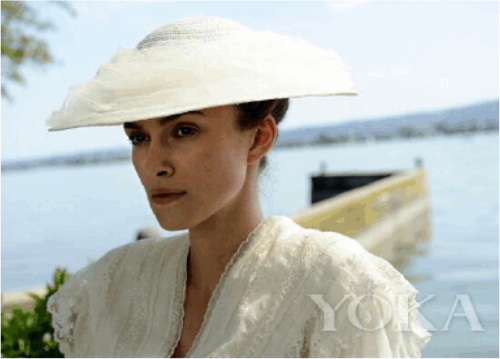 During World War II, people were busy with war or dealing with life due to lack of materials. Women in this era were still bound by their age. Even if they were aristocrats, they also chose dignified development, not pursuing pretty hats. The bamboo shaped hat, is like an umbrella on the bun.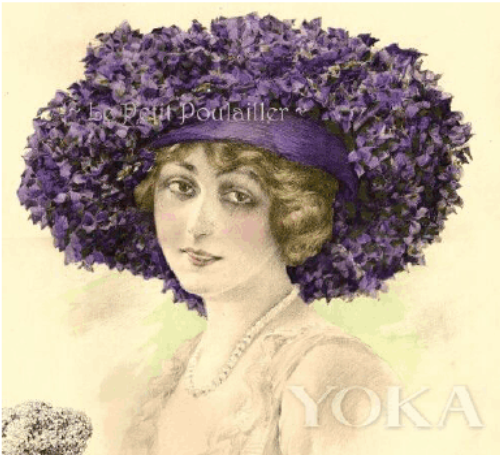 In the post-war world, women were also liberated and have free hairstyle. Curling hair or shawling hair, all suitable. In 1947, Dior successfully created the "new image" fashion series, also known as "corolla line", named after an upward flower. At the same time, this style has been denounced by British politicians and caused conflicts in society. Opponents think it is wasteful and restrictive.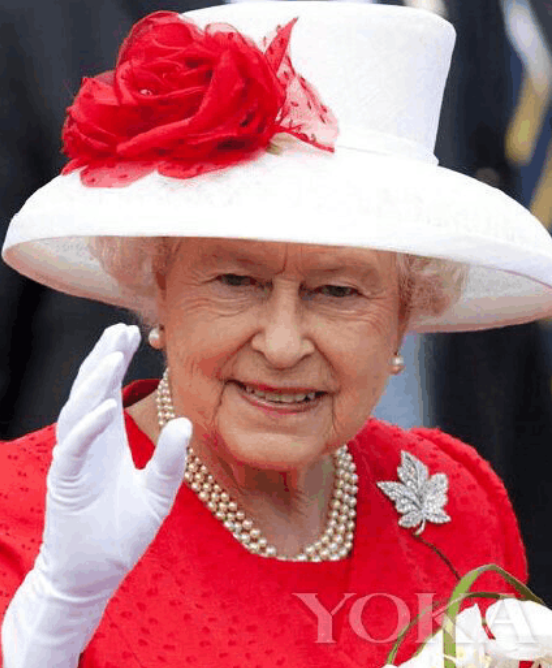 So far, personality and beauty have become the pursuit of hat by women all over the world. As for the straight curl of hair, or comb or dish, it has also become capricious. Look at today's European celebrities. Their love for hats is no less than that of women a hundred years ago.
According to British media reports, generally on the third day of the Royal Jockey Club, which is what the British call "lady's Day", according to tradition, women will appear with strange and creative hats to compete for beauty and attract attention.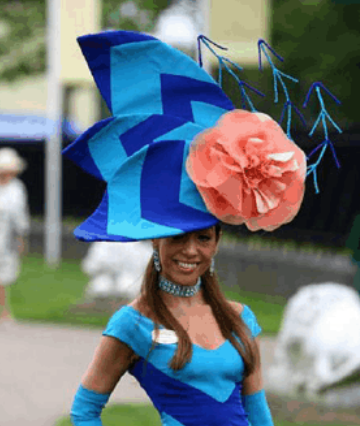 British traditional lady's day
The British royal family also loves hat.
Princess Eugenie of York, 19, and Princess Beatrice, 20, appeared together in an event. The former one wearing a big green hat, particularly exaggerated, like a "big pea" on her head. In contrast, Princess Beatrice kept a low profile, with plain black-and-white hat and a slender feather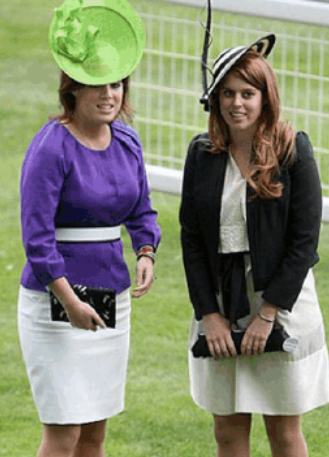 Hats have almost become a necessary outfit for princesses to attend public occasions. Princess Diana's pink suit and this pink sun visor are dignified and full of vitality.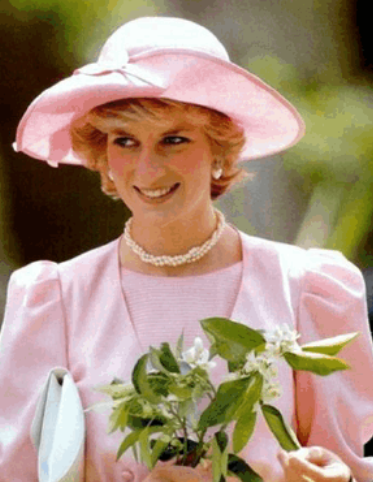 See from the picture, Kate Middleton, Duchess of Cambridge, and Prince William are attending a state visit. She is noble and elegant in a white dress, and her black gauze hat is more dazzling.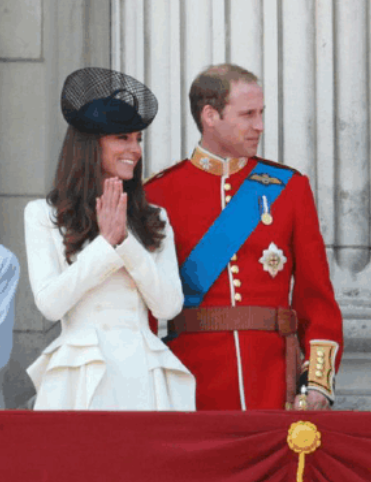 Princess Kate's sister Pippa Middleton often uses hats to show her identity. This thousand storey tower shaped skirt shows a red bottom, which echoes with the red hat, real British aristocratic wearing.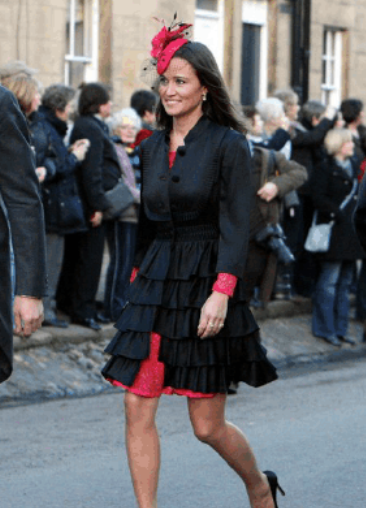 The current British Queen Elizabeth II (Her Majesty Queen Elizabeth II) dressed in Angela Kelly dress, showing the royal family's elegance. The dress with the big eaves hat, the same color, decorated with huge flowers, less bold style, more conservative elegance.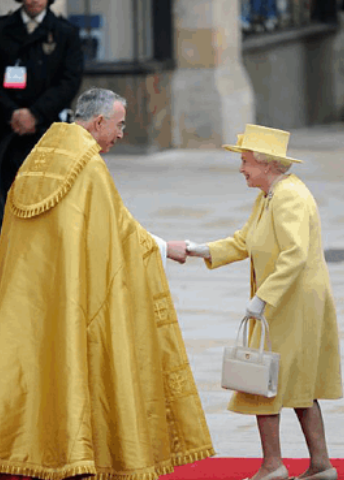 Tara Palmer Tomkinson and her sister Santa are also well-dressed. The avant-garde royal blue dress and high-heeled shoes are matched with a boat shaped hat, and a full rose is inlaid in the center. What a powerful aura it takes to wear such blue!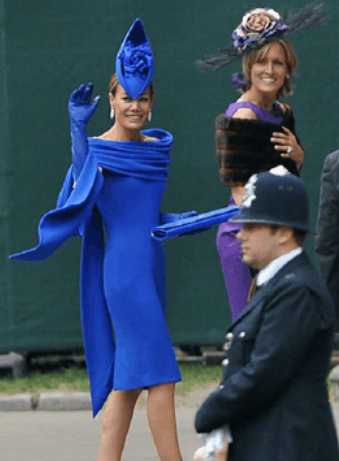 Time flies, hats are no longer an embodiment of identity. In the future, maybe hat style will become more exaggerated and the material will become more special, but they will still be the easiest personal style logo and the best item for dressing, as well as the best collocation of hairstyles. Well, that's all for today.