Eco friendly hats are more and more popular these years such as organic cotton beanie hats, recycled hats. Today I will introduce 9 eco friendly hats to you.Let us dive in.
Organic cotton beanie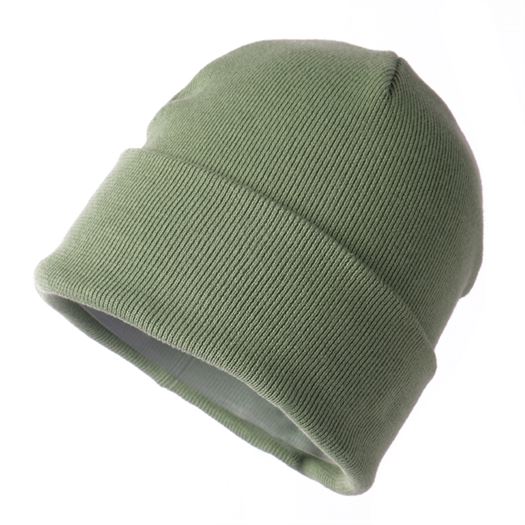 Custom Mens Womens Organic Cotton Beanie Hat

Material: 100% organic cotton, all natural and environmentally friendly, does not contain any toxic and harmful substances to head. Quite soft and comfortable.
You will feel completely close to nature and comfortable. This zero-distance contact with nature can release pressure and nourish spiritual energy.
Usage: especially suitable for baby, kids, children and any people pursue healthy life.
Sustainable baseball cap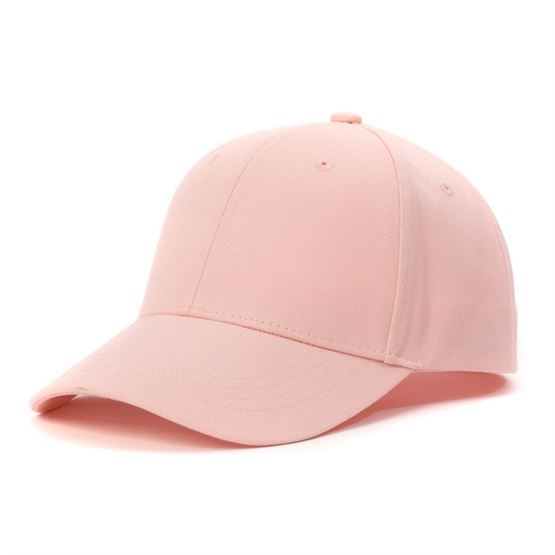 Custom Logo Recycle Eco-friendly Sustainable Baseball Caps
Material: recycled cotton
Usage: Casual, outdoor activities such as sports, cycling, travelling, fishing, running.
The strapback makes it quick and easy to adjust, fitting a variety of head sizes.
Eco friendly sustainable beanie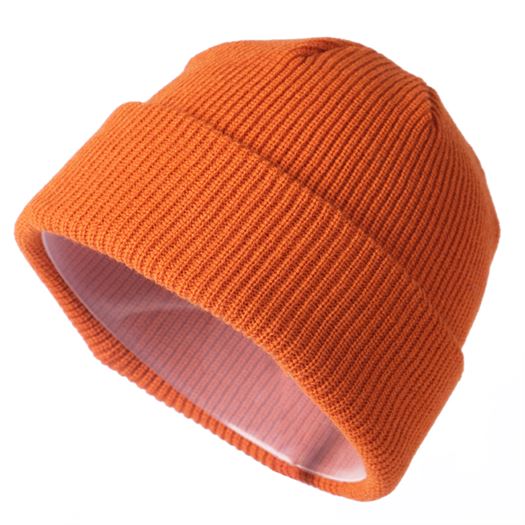 Custom Design Orange Mens Short Fisherman Beanies Hat
Usage: This fisherman beanie is quite popular and fashion this year. It is small and can not cover your ear when roll up. Suitable for places that are not too cold.
Material:50%Acrylic&Recycled Polyester, soft and comfortable, light weight and easy to carry.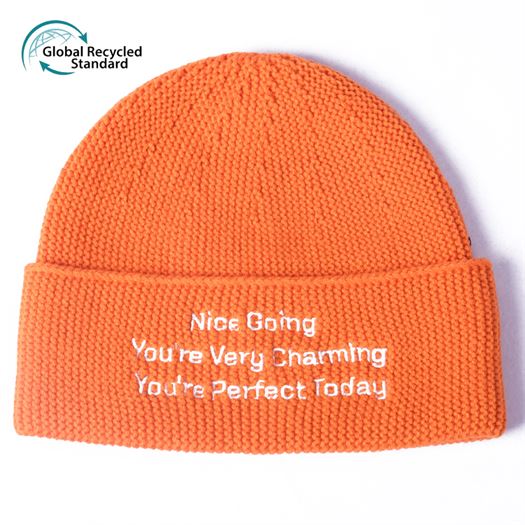 Custom Recycle Sustainable Good Short Winter Hats Beanie
Material: 50%Recycled Polyester&50%Expanded Acrylic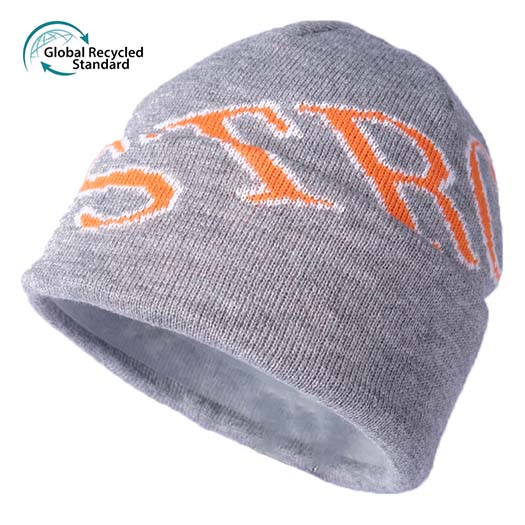 Recycle Eco-friendly Custom Jacquard Rib Knit Beanie Hat
Material:50%Recycled Polyester&50%Acrylic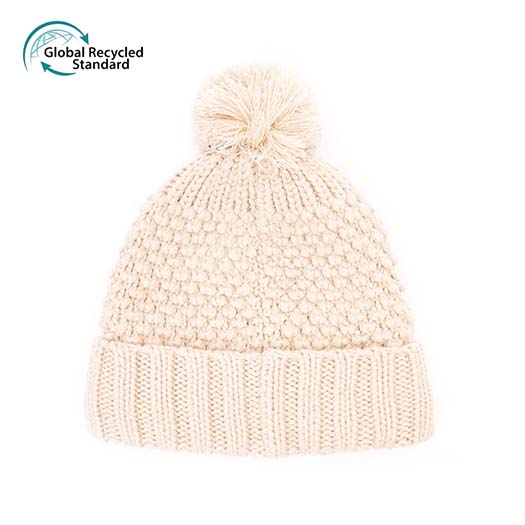 Recycle Eco Friendly Wool Polyester Fleece Knit Beanie Hat
Material:50%Recycled Polyester&50%Acrylic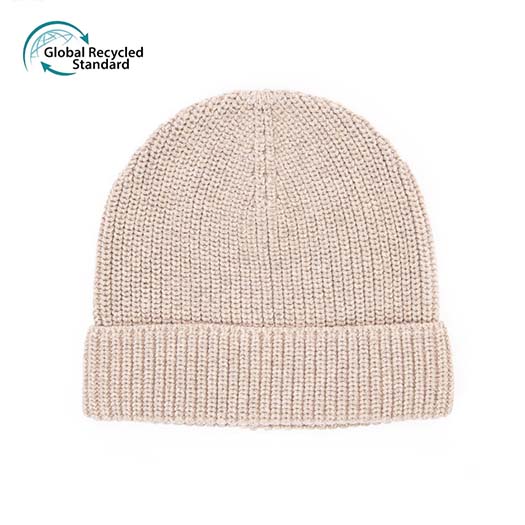 Khaki Custom Logo Sustainable Wool Polyester Beanie Hats
Material:15% Nylon 35% Recycled-wool 50% Recycled polyester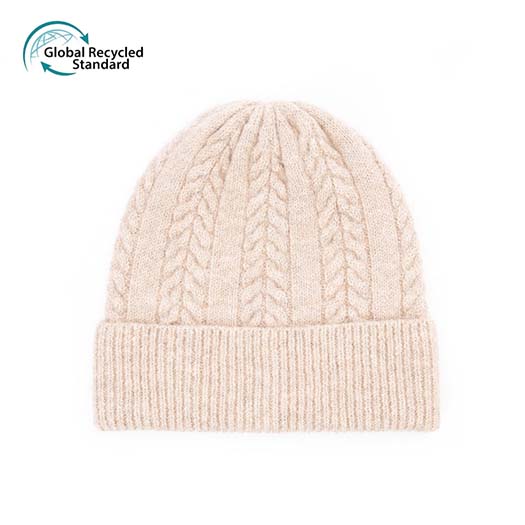 Custom Recycle Eco-friendly Beige Polyester Beanie Hat
Material:98%Recycled polyester 2%Spandex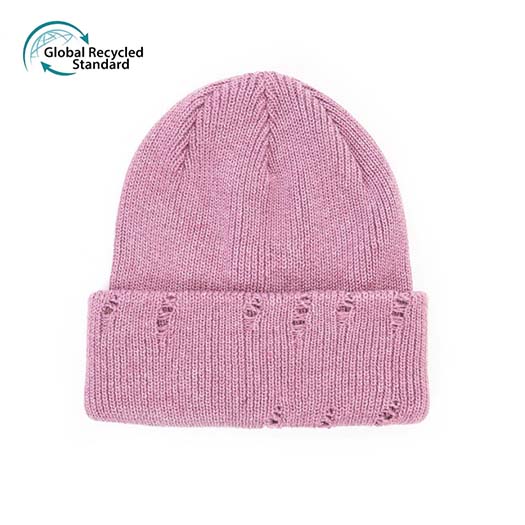 Custom Logo Sustainablely Made Organic Cotton Knit Beanie Hat

Material:70%Organic Cotton30%Recycled-polyester