Finding the right hat for your face shape can be like trying on pants... they may have the exact sizes on the tags, but they don't fit the same way. Before you ask how to find the right hat, you must ask yourself, "What kind of face shape am I working with?"
Finding a hat for your face shape has two major parts.
Firstly, measure your head by using a measuring tape or something flexible. A headphone set or charger cord would even work to go around the circumference of your head like a soft measuring tape.
Secondly, finding the right hat suitable for your face shape can accentuate your best features.
There are six basic face shapes, as we've listed basic guidelines below. What are you waiting for? Let's get started!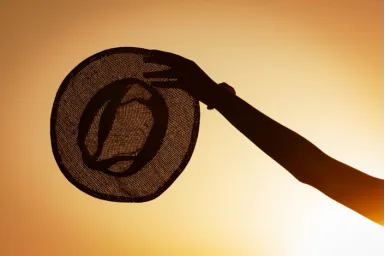 Photo by Unreal Shoots
1. How to Determine My Face Shape?
"Knowing and understanding your face shape can be important for several reasons—[like] when choosing a hairstyle, picking sunglasses, grooming your eyebrows, or applying makeup," says David Shafer, MD, FACS, a board-certified plastic surgeon and founder of Shafer Plastic Surgery in New York City.
Also, your face shape can help predict the way in which your face ages. Knowing your face shape gives you one more tool for making decisions or understanding yourself better.
How to determine your face shape? Simply by looking at the mirror straight on and squinting slightly. Focus on the general outline of your face, and try not to be distracted by other elements such as your hairstyle, beard, etc.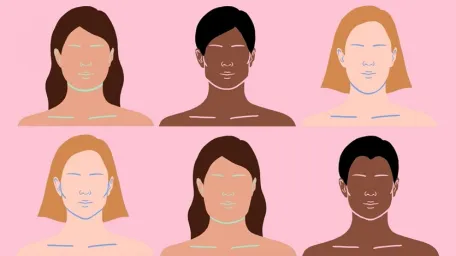 Photo by Pablo E. Ortiz on Unsplash

1)How to measure my head?
Face Length: Measure the top of your hairline to the lowest part of your chin.
Forehead Width: The distance across the center of your forehead from the hairline to the hairline. Don't bend the measuring tape against the curve—keep it flat.
Cheekbone Width: Feel for the highest point of your cheekbone, then measure from one cheekbone across your face to the other. Again, keep the measuring tape flat versus curving it against your skin.
Jawline Width: Hold the measuring tape below your ear and bring it down to the center of your chin, then multiply by two. In this case, you can bend the tipe to sit against your skin.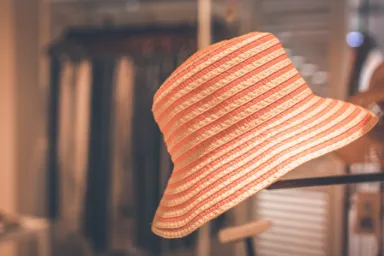 Photo by Artem Beliaikin

2)How do I choose a hat for my face shape?
It's easy to remember what to wear with a round face. Lean toward hats with precisely the opposite features– here, angular, rather than rounded, styles work best. A retro style like a fedora or cloche will work, while a beanie hat pulled low over your face will elongate it.
The 6 basic face shapes are round, square, heart, triangle, diamond, and rectangle. Now you might think that's great, but which one do I have? Well, grab a mirror and read on as I describe each one!
Face shapes are an intuitive thing - you might have a sense of which headwear works for you without knowing exactly why.
It can be helpful to have an idea of your face shape when choosing a cap.
2. Hats for the different faces!
Are you looking for a designer flat cap to suit your unique style and face shape?
In the hair and beauty world, your face shape can determine many things, from your next haircut to your makeup tactics. Finding the correct hairstyle that suits you is a simple equation of proportions. While the most common shape is oval, others include round, square, triangle, diamond, and heart.
1)Hats for round face shapes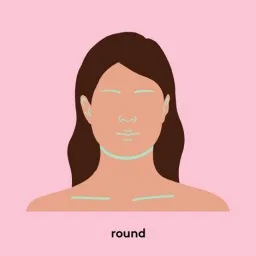 It's easy to remember what to wear with a round face. Lean toward hats with precisely the opposite features– here, styles work best.
A retro style like a fedora, floppy hat, or cloche will suit, while a beanie hat pulled low over your face will elongate it.
2)Hats for square face shapes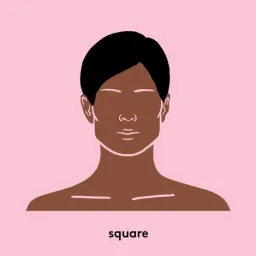 A square face benefits strong, angular facial features, which can be overly exaggerated with hats that sport similar angles. To avoid this, soften them a bit with floppy or wide brims. You'll look best in hats with wide-brim hats, cowboy hats, sun hats, or hats that cut across the forehead.
To shorten the potentially exaggerated effect of a long face. Avoid beanies for this very reason.
3)Hats for heart face shapes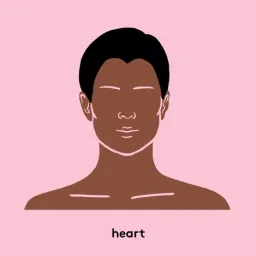 A heart-shaped face, which is exactly how it sounds, benefits best from a baseball cap, newsboy, or fedora. That's because a nice, clipped brim or angle will de-accentuate the wideness of your upper face and the narrowness of your jaw.
Opt for hats with shorter brims and angles—for example, the fedora or newsboy caps. They can support the narrowness of your jaw without highlighting it. Wearing thinly knit sock hats at your hairline for winter weather might be good.
4)Hats for triangle face shapes
High cheekbones and a narrow jaw are the primary characteristics of a triangular face, says Robert Sigal, MD, a board-certified plastic surgeon and president of Austin-Weston, The Center for Cosmetic Surgery. In measurements, the width of your forehead and cheekbone will be longer while your chin is narrow and comes to a point (either rounded or more rigid).
So beanies, wide-brimmed cap hats, and berets are for you! It would be best if you stayed away from hats that will highlight your forehead the hat that best suits your face shape is Fedora.
5)Hats for diamond face shapes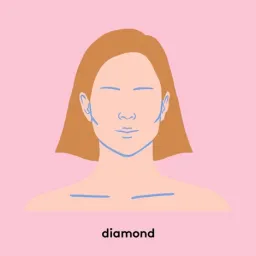 For a diamond-shaped face, how you wear the hat may be as crucial as which hat you wear.

A diamond face has a width around the top part of the head and a narrower jawline. Wearing a hat back on the head can mitigate the potential for a shortened face.
When picking out a hat for a diamond, the goal is to find a shape that creates more length. Try styling your beanies farther back, and picking out hats that have shallow crowns would work.
6)Hats for rectangle face shapes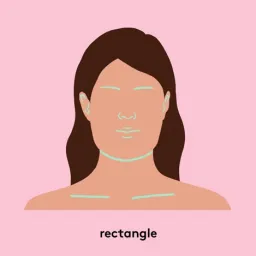 Rectangular faces have a face length that is longer than the width of their face. Their forehead, cheekbones, and jaw also look the same width apart.

When choosing hats, for example, a floppy hat with a deep crown will create a horizontal angle to your face, making it look less elongated. For those especially freezing days, try a trapper hat. The volume on the sides will create more width and keep you cozy.
3. How to Find the Right Hat for me?
Despite what we say, the final decision rests with you. "How to find the right hat" has everything to do with your confidence level and how much you enjoy how you look when wearing it.
Comfort and confidence are paramount when choosing the right hat for your face shape. If you feel good wearing something, that's probably the hat or cap you should purchase.
What is the true meaning of beauty? The quality or aggregate of qualities in a person or thing that gives pleasure to the senses or pleasurably exalts the mind or spirit. What suits you best works the best for you.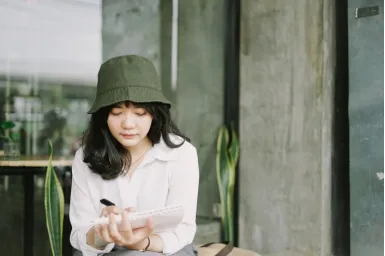 Photo by Rizky Sabriansyah
Whatever you decide you want, you will find it (and others like it– everybody likes options) at 4mostcaps.com, where we work hard to keep you covered.
Please bear in mind that the guide below is just a guide. There may be full of tips to show you how to make a long face look shorter or make a round face look less round. However, if you want to highlight your roundness or length, do the opposite of the guide.
Be yourself and bring out your unique individual style, and also, remember to embrace the beauty of the shape of your face – all shapes are beautiful.
Summary
We hope you found these tips helpful. The best way to see what fits is still to have a feel, try a design on, and see how you like it.
Honey Artists stylist Stephanie Tricola says, "I think that any hat is flattering on any face shape! It's about the size of the cap—the brim and the crown can't be too big or too small. It's all about balance.
Here in Foremost, we truly believe that the best hat is the one that makes you feel comfortable and most importantly, confident. You can try different colors and materials. Wearing a hat is about embracing your confidence and outfits!
Lastly, a cool baseball cap is an easy way to pull it off without trying too hard.