For people who love sports, a trucker hat is necessary. Today, I will show you some 12 best trucker hats in 2022.
Custom Embroidered Foam Mesh Trucker Hat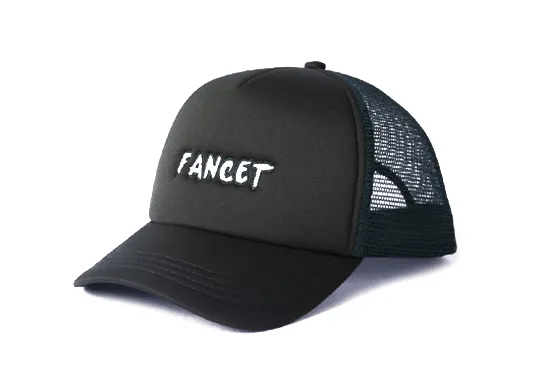 Trucker hats made of polyester and mesh are trendy these days. This may be because the weather is getting hotter. This hat is lighter and more breathable than the pure cotton mesh sports hat.
Custom Printed Two Tone Foam Trucker Hat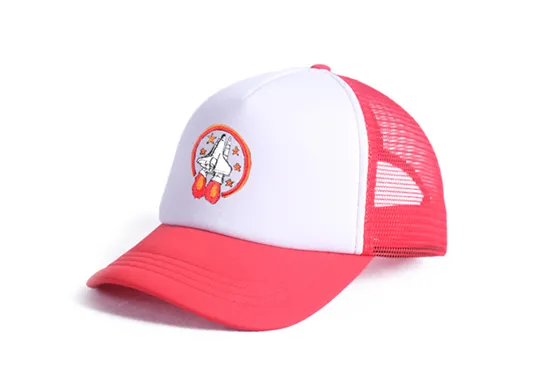 Unlike the hat above, this hat has a different color on the visor and body, making it more fashionable. Wear it to make you stand out from the crowd.
The two trucker hats above are made from polyester.
Polyester has good wrinkle resistance and can keep the hat's shape from deformation because of its good elastic recovery ability and durable solid.
Thus, the foam trucker hat is light, foldable, and easy to carry, especially for people who love running, cycling, fishing, and other outdoor activities.
Also, they have an adjustable back buckle that can adapt to nearly seven sizes, helping you eliminate the trouble of the hoop head and movement falling off.
Custom Cotton 6 Panel Trucker Hat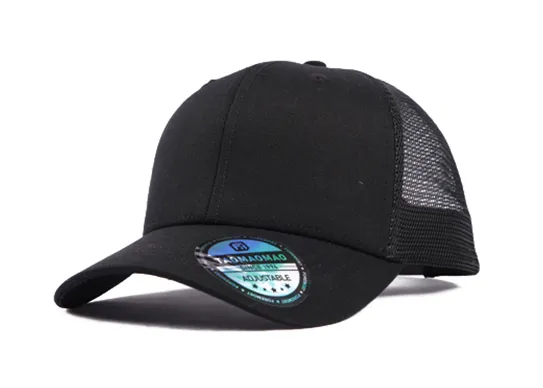 This trucker hat is made from 100% cotton and has a sticker and a relatively curved brim.

Custom Embroidered Patch Trucker Hat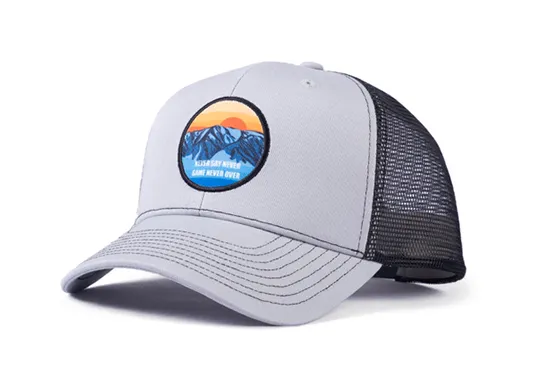 By embroidering the logo on the pure cotton trucker hat, your company logo can be more prominent, and your brand can be known to more people.

Blank Cotton 5 Panel Trucker Hat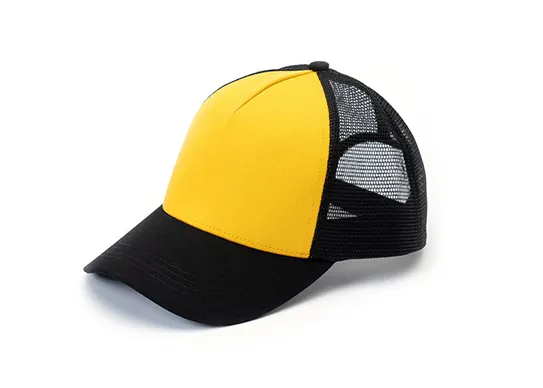 A 5-panel cap is ideal for custom processing.
The trucker hat above is made from cotton fabric which absorbs moisture, keeps warm, is heat-resistant, and is alkali-resistant.
Because of its soft texture and good skin-friendliness, you will not feel stuffy and refreshing, and comfortable when worn.
Also, It has an adjustable back buckle, which can adapt to nearly seven sizes, helping you eliminate the trouble of the hoop head and movement falling off.
Cotton+Polyester Blank Trucker Hat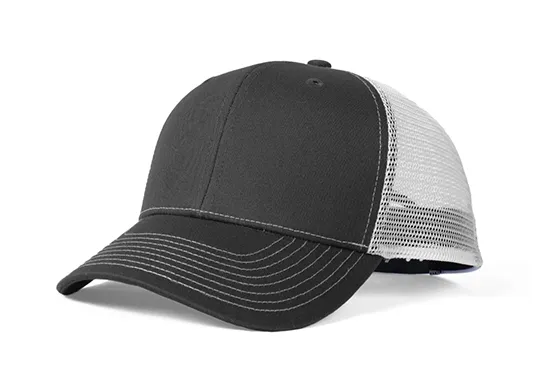 With the dual benefits of pure cotton and polyester.
Custom Nylon Trucker Hat with Rope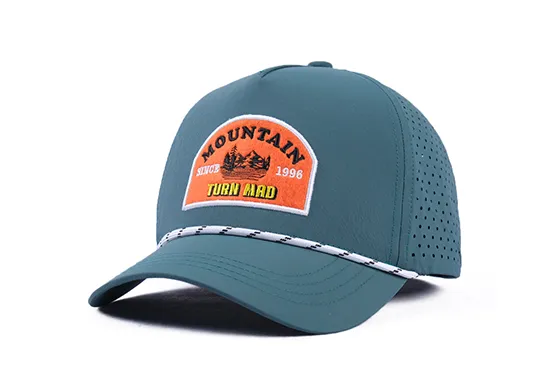 This trucker hat is probably the perfect summer style, constructed from lightweight nylon with a decorative rope and laser-perforated mesh. Waterproof and cool.

Wholesale Criss Cross Ponytail Trucker Hat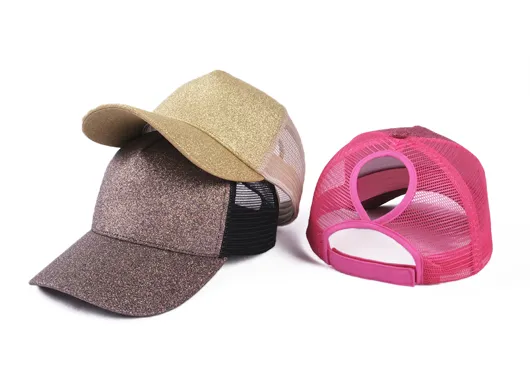 Great for women with long hair, you can put your hair in the hole in the back of the hat.

Custom Camo 3D Embroidery Trucker Hat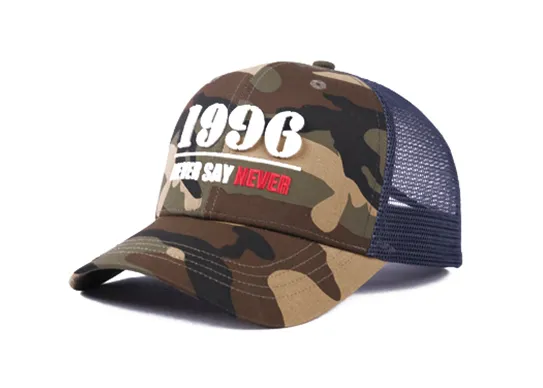 Camouflage style plus 3D embroidery, classic and stylish.

Custom Embroidery Mesh Snapback Trucker Hat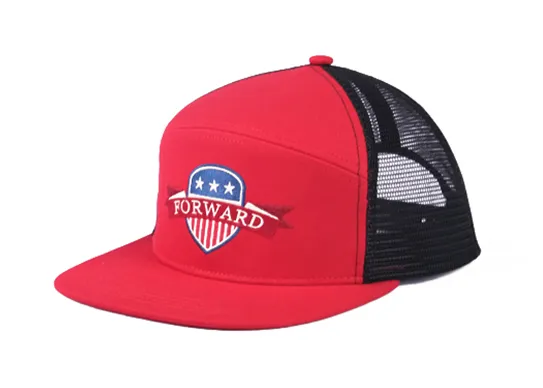 Custom Printed 5 Panel Snapback Hat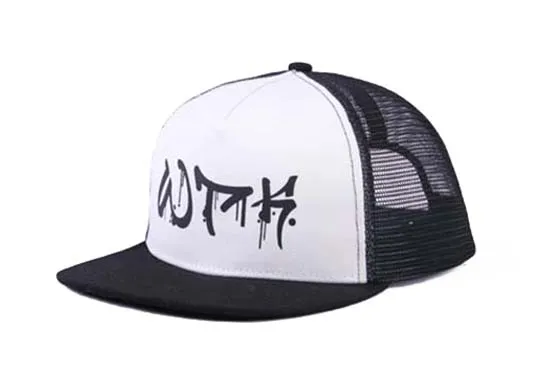 Flat brim with mesh back, trucker hat different from the traditional style.

Custom Vintage Suede Trucker Hat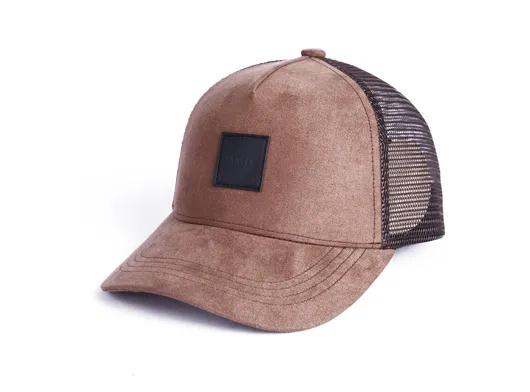 It is made of suede. It has a good feel, soft and light; the style is unique and a perfect retro style; waterproof, breathable, and comfortable to wear.
It is made from suede which has many advantages:
1. High-end and tasteful. The suede has a soft, smooth fur, a light texture, and a good touch.
2. Unique style.
3. Comfortable. Because the surface fiber is slender and the voids are many and dense, it gives the fabric better water and oil absorption. The micro-porous structure between the materials allows more stagnant air in the fabrics, so better heat insulation and warmth can be obtained.
4. Remarkable waterproof and vapor permeability.
5. Strong decontamination ability. Because the specific surface area of the fine fiber is large, the voids are many and dense, which gives the fabric a strong cleaning effect.
How to customize a trucker hat?
Nowadays, many friends love a personalized trucker hat. But how to make it different? In my opinion, customizing your logo on a blank hat is more accessible. You can choose an embroidery logo or a print logo. It depends on the material. The embroidery logo is familiar. Embroidery patches or applique embroidery can make your logo and pattern more prominent. Printing is suitable for foam trucker hats.
Which one do you like? Please let me know by email or others.