For women, beanies are not only for keeping warm but also for fashion, so how to wear a beanie more fashionale? Today, I will give you some ideas.
1. How to choose a knitted beanie hat
The pure-color knitted hat is really a good match. It is not picky, and most people can control it, as long as the color is well selected.
It is more suitable for people who are not so fancy wearing, and the color of the body is a little bit more plain.

In that case, the hat can be used as an embellishment of the whole body. If the whole body is black, plus a black hat, it will make people feel more handsome and casual.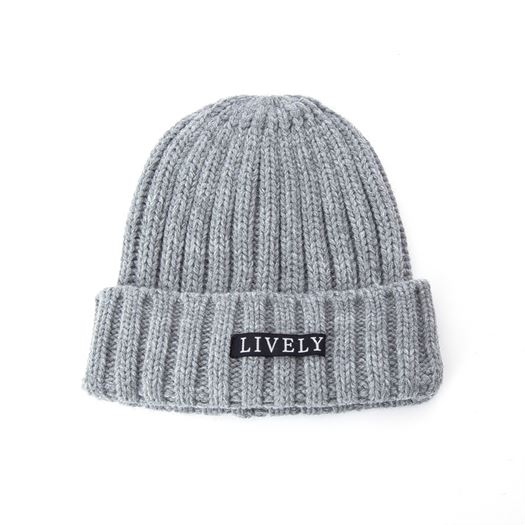 Pom pom beanie are cute and suitable for little girls.

When choosing a hat, the pom pom on the hat should not exceed 4 cm. The large ones are not very good to match.
The belt is to cover most of the head, and then pull the hat up to expose the eyebrows, which will look more lively, with a little bit of playfulness in the lively, and not too cute.
It is more suitable for girls who go to school.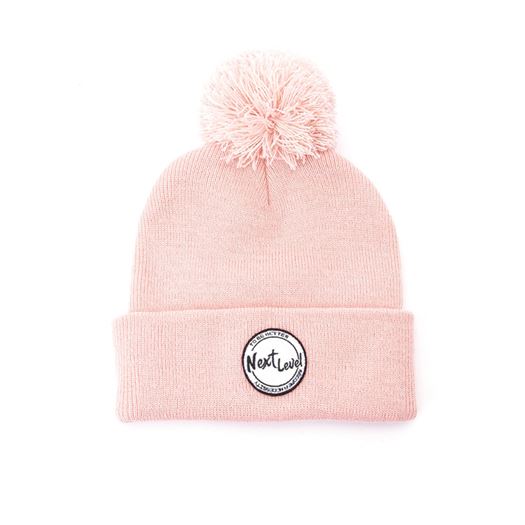 If the beanie of solid color is too monotonous, you can try the beanie with the pattern.It will look more lively and not so rigid.
But a hat with a pattern should not have a lot of patterns, just a little bit as an embellishment.
Too many patterns will make the hat too fancy and earthy. So try not to choose knitted hats with many patterns.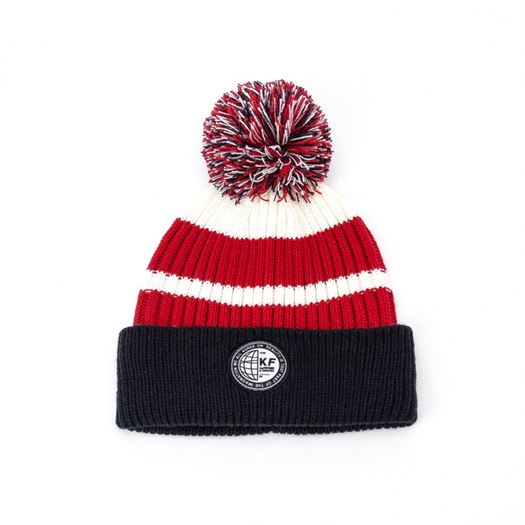 In the article 3 Best designer beanies hat for women in 2021, I have introduced some fashionable beanie hats for women.
2. How to wear a beanie hat

Wear a beanie on your head a little bit.
Don't wear too much, so that wearing a hat will make our face look small, and it can lengthen our face, which is more suitable for girls with short faces.
If there are bangs, you can put them exposed, which is more like the heroine of the movie in a Korean drama.
If the you have good facial features, you can put the bangs in the hat.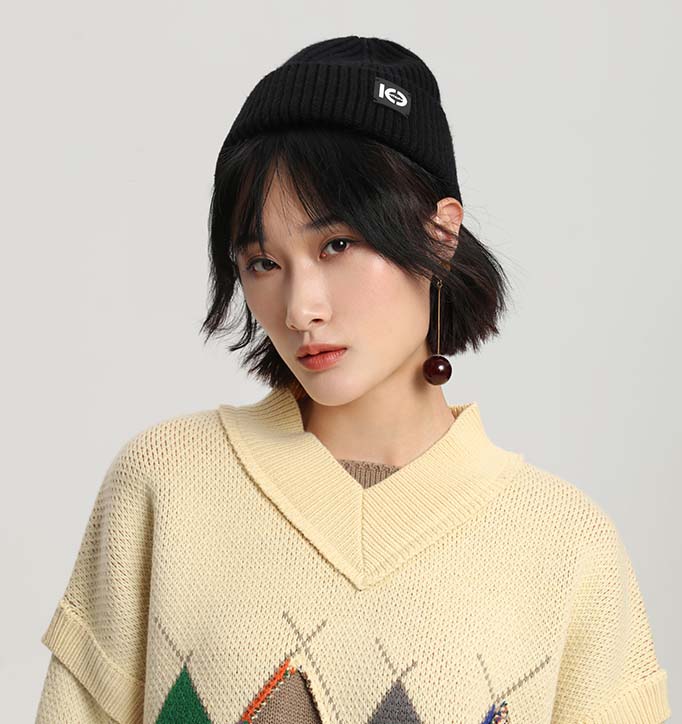 Bring the beanie under the eyebrows.
This method of wearing a hat also shows that the face is small, so that it can also cover the acne on the forehead.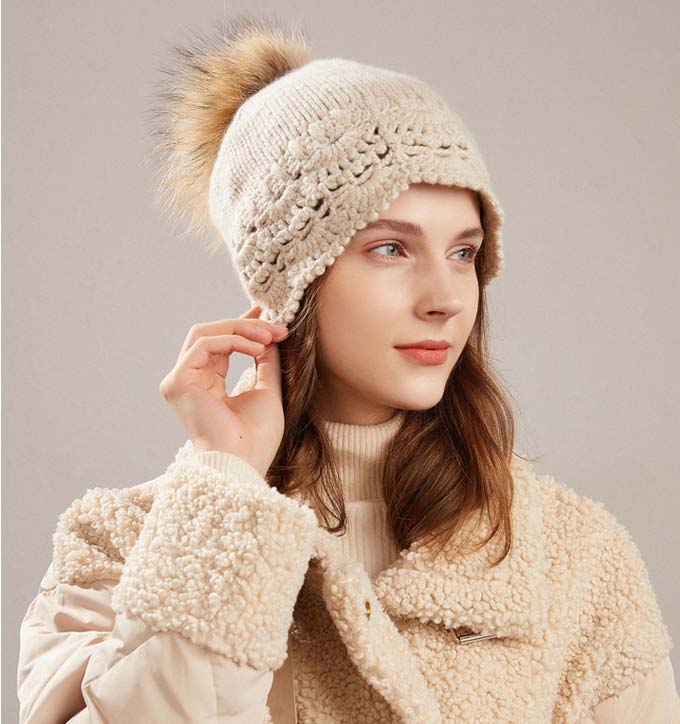 Raise the top of the beanie.
After we put the hat on, we pull the top of the hat and pull it upwards, so that people can visually feel the upward extension and make the face look narrow and long.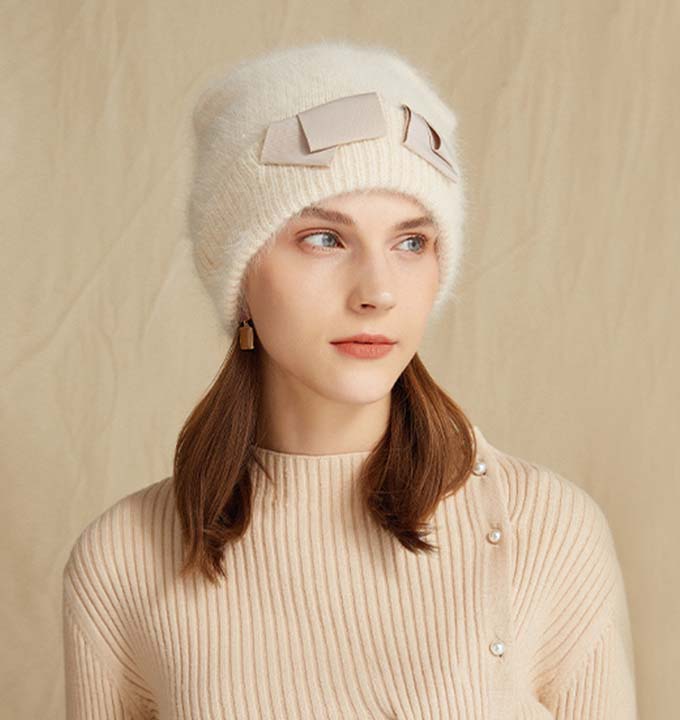 Fourth, do not roll up the tape. If the beanie is not rolled up and worn, the focus of the eye will be more concentrated on the face.
If we leave some hair on both sides, it will make our face look small.
Why not try!