If you are a guy want to do business on baseball cap, this guide will help you. After read it, you will know more about future of baseball cap, which hat will sell well in 2022, which brand is the most popular. Let us go step by step.
Firstly, you should know the market size:
Google: I often use SEMrush to do this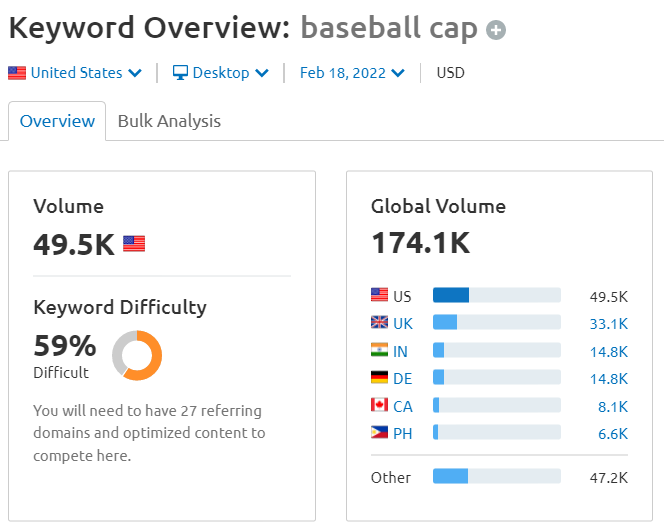 From the chart below, we can see the search volume for baseball cap is 174.1K.
Amazon:

It is a good market.
Second, which country sells best:
From Semrush, we can see the top five countries are US, UK, German, Indian and Canada.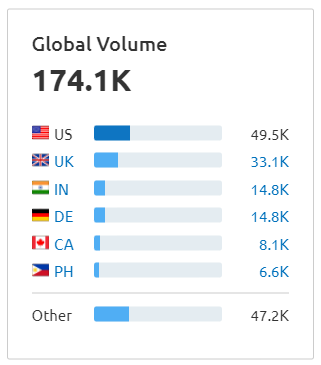 Thirdly, from the chart, we can see the main population of baseball caps is male.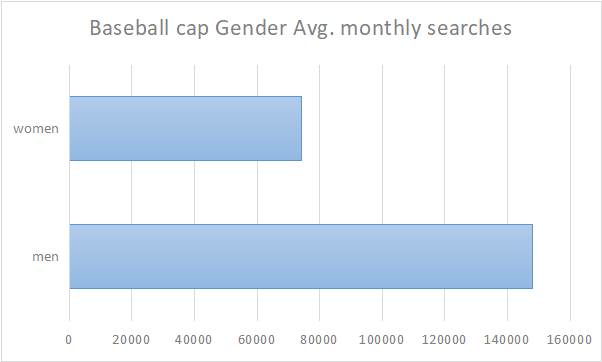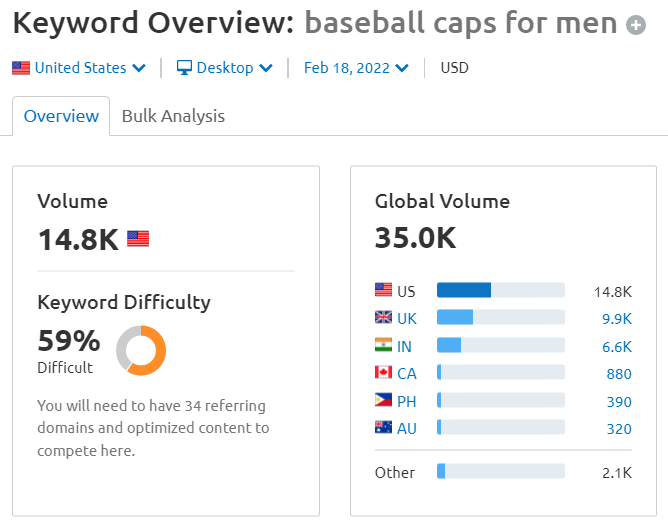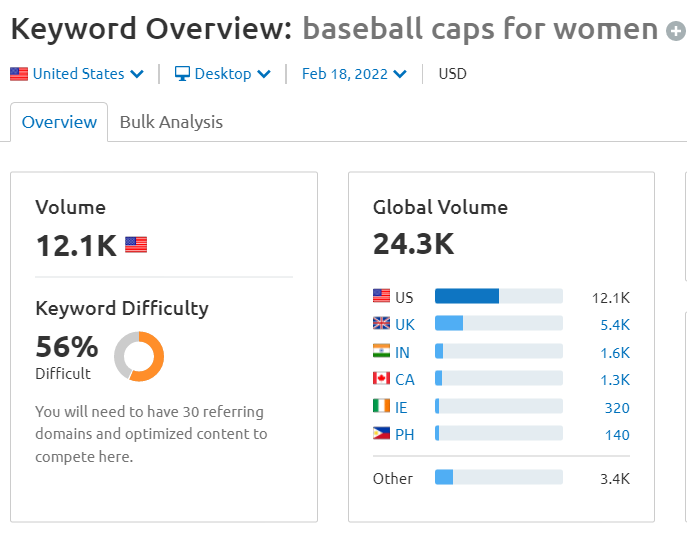 Forth: The color
People love black baseball cap most, next is white baseball cap. You do not need to take much care of color, such as which color is the most popular.No big deal.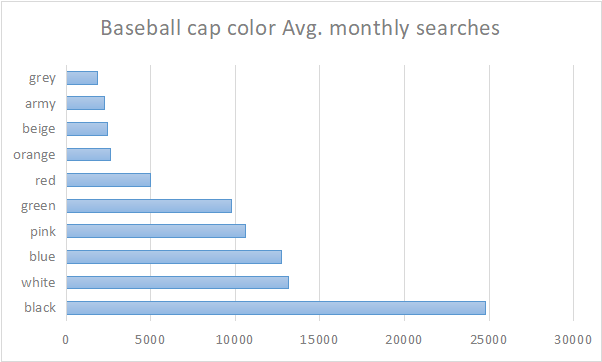 Fifth: best brands for baseball caps
From the chart below, we can see Yankees is the most famous brand, next is New era and Nike. Though Yankees is not a brand, a baseball team with great reputation.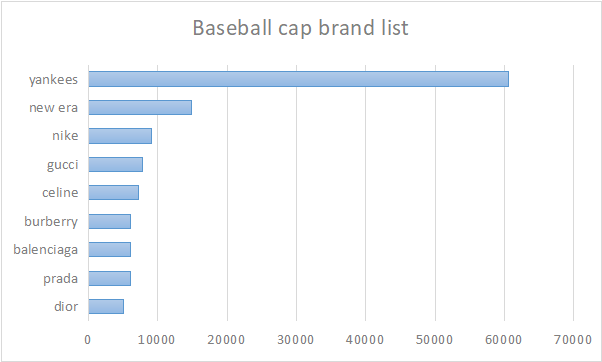 However, this is not all, on Amazon, we can see the best seller is Flexfit.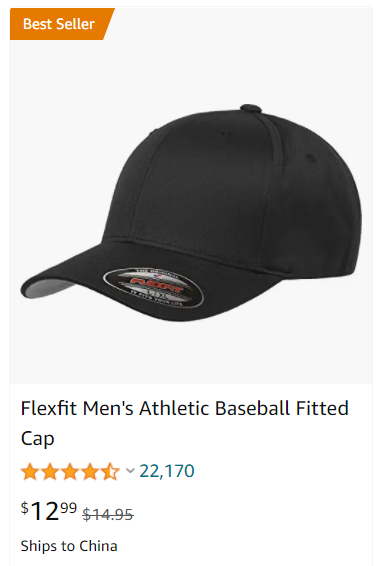 Sixth:Function
shade, keep warm, windshield, decorate and so on.
Click this to know about why people wear baseball caps.
Seventh: Item
Different from other hats, there are fewer styles of sports caps. For common baseball caps, the logo is important, usually big embroidery logo. Two other popular styles are washed and vintage baseball caps, which sells quite well on Amazon, and amounts of people search them on Google.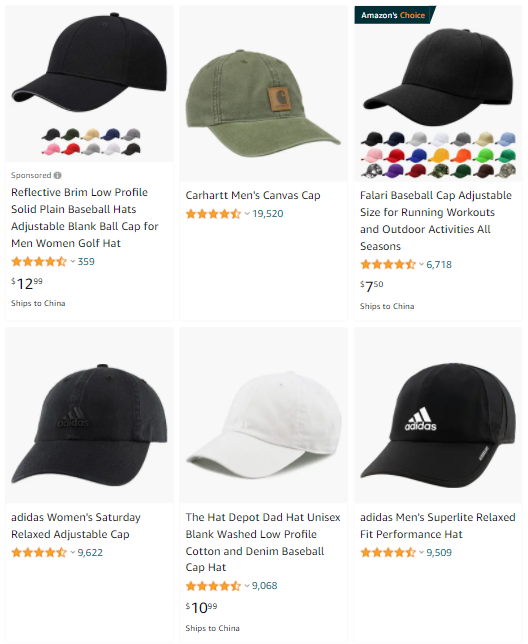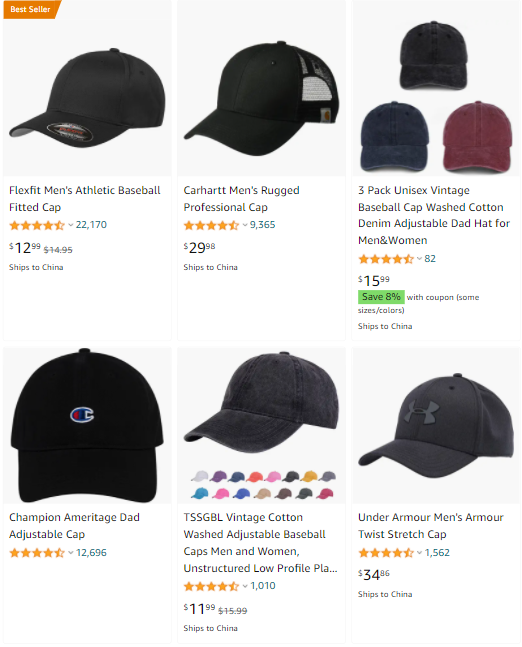 Click to get 2022 best baseball caps.
So you above are the future of baseball cap,if you want to sell more baseball caps,use them now.