A fedora is a type of hat characterized by a pliable brim — usually, two to three inches wide — and an indented crown with a center crease pinched on both sides. Although originally constructed from fur felt such as beaver felt, most fedoras today are made of wool felt.

For today's article, we would introduce the basic situation of fedora hats, their history, introduction, and the ways to wear them, let's take a look at them!!
1.What is Fedora and its History?
A Brief History Of The Fedora
Fedora's hat began with a woman. The fedora style came about because of a play written by Victorien Sardou, aptly named "Fédora". Stage actress Sarah Bernhardt wore the felt piece during her role as Fédora Romanoff, and women's fedoras grew in popularity as a result.
Are Fedoras in Style 2022 ?
Yes, and for sure, these soft-brimmed style hats with their indented crowns have grown in popularity among celebrities and fashion influencers over recent years. You don't have to deal with an overly heavy floppy brim getting in your way, plus despite the softness of felt and wool, the fabric holds its shape well.
Who wore fedora hats?
Fedora-like hats in the early 20th century were often worn by both sexes. But it's the men of the 1920s through the '50s — business executives, gangsters, detectives, journalists, and the Hollywood stars who played them — who would end up creating the idea of the fedora as a distinctly masculine item.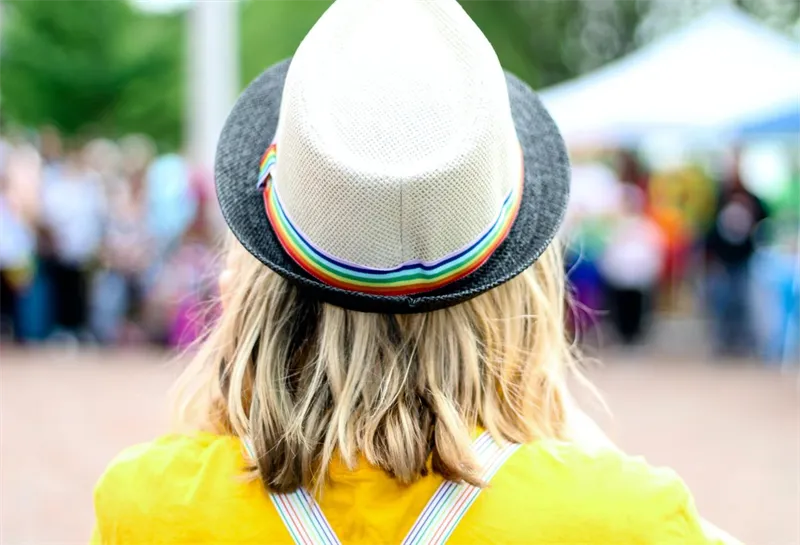 2.Different Types of Fedora Hats
The fedora should rest comfortably slightly above the center of your forehead, and your ears. Tilt the fedora to the side slightly if the look suits you, or wear it straight and centered-this is always the best bet for wearing a fedora.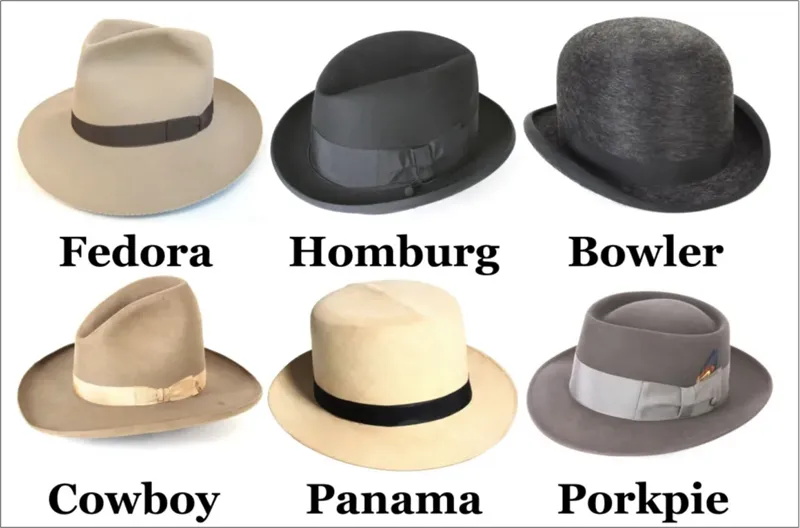 Based on Style
l Safari fedoras. Safari fedora is usually common in foreign countries. This type of fedora hat is lightweight and comfortable.
l Casual fedoras. Available in different verge and crown shapes. You can wear it with any western outfit such as jeans, dresses, etc.
Based on Material
l Straw fedora. The category of hats has been popular since ancient times, usually worn in casual events, formal weddings, or any sports event.
l Animal Fur Fedora. The fur derived from animals is soft and gives a smooth texture. Animal fur of rabbit, mint, and chinchilla is most commonly used for making fedora hats.
l Felt fedora. Fedora hats that come from wool are also known as felt fedoras. As it comes from wool, it is comparatively softer and cheaper.
How to Wear Fedora Hats?
l Wearing Fedora for Men

l Make sure the hat fits. Big hats look better on big heads, whereas small hats look better on small heads. Make sure the hat fits well and feels comfortable before you purchase it. If your hat is too tight or constantly falls off your head, you're not going to want to wear it often.
l Dress your fedora down. To do this, pair your fedora with a tighter-fitting sweater, slacks, and nice shoes (not sneakers). This is the perfect outfit to wear out to dinner or a school dance.
l, Choose a fedora that matches your style. Most fedoras are made of felt, but some are made of wool, fur, or straw. Some fedoras have wide bands with decoration and others do not. Depending on your style and what you're looking for in a hat, you'll need to make some decisions.
l, Wear your fedora on dressy occasions. A wool fedora looks great with a suit and tie.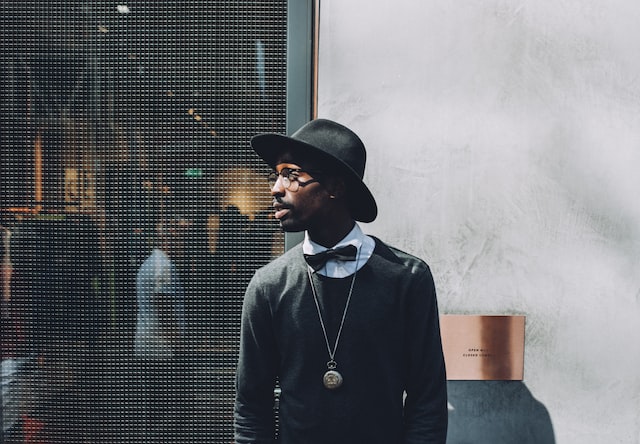 Wearing a Fedora for Women
l, Choose the right size fedora. Either measures your head or try the fedora on for size before purchasing. They look better on women when they wear their hair down, but you can also pull your hair into a low ponytail or bun at the nape of your neck.
l, Wear it with a leather jacket. Pairing your fedora with a leather jacket will give you a rock-and-roll edge.
l, Add embellishments. Sometimes you will find a fedora that you like, but it's missing something extra.
l, Choose a color and texture that matches your style. Neutrals like black and camel are popular, but to give yourself a fun, whimsical edge, try wearing a fedora in purple or green.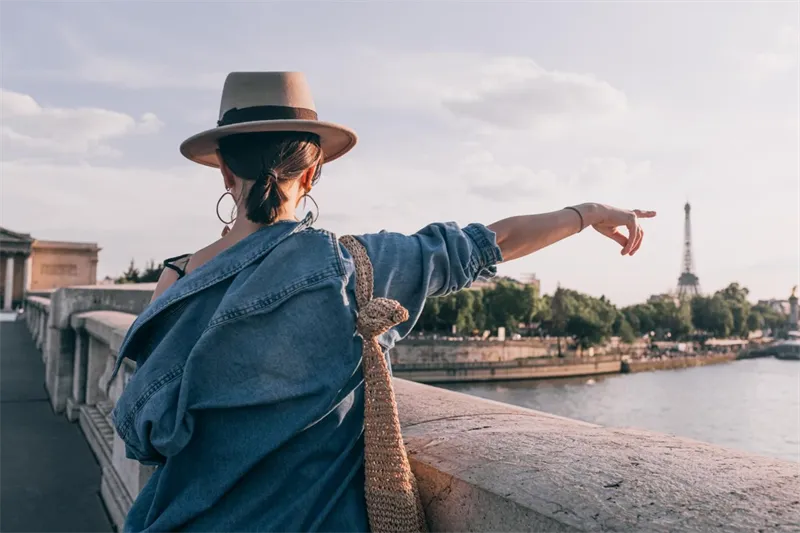 The classic fedora style favors neutral colors of black, grey, ivory, or tan. But when looking for fedoras for girls, why not branch out and go for a bright hue or pattern to change it up?
A fedora hat doesn't have to be considered only casual wear, either. You'll also find that short pixie cuts or a head full of curls finish off great fedora hat outfits.
There is a variety of fedora hats to choose from, so have fun experimenting with styles.
Summary

Fedora hat styles are designed as a soft felt hat with a crown that is crinkled lengthwise and has the front on both sides strained. They all come in different styles and sizes. They can be made of wool, felt, or straw, depending on your preference.
This is a great product for your daily life, and what's more, a wonderful thing for your everyday happiness and smile.
Any new ideas about this product, please don't hesitate to share your ideas with us and leave your comments below and let us know!!