· Intro
In this article, I will introduce some famous trucker hat brands.
The ranking order in the article is based on the search popularity of the brand corresponding to the word trucker hat in the Google Keyword Planner. Income and other data come from Zoominfo.
Let us dive in.
· Popular Trucker Hat Brands
1. Richardson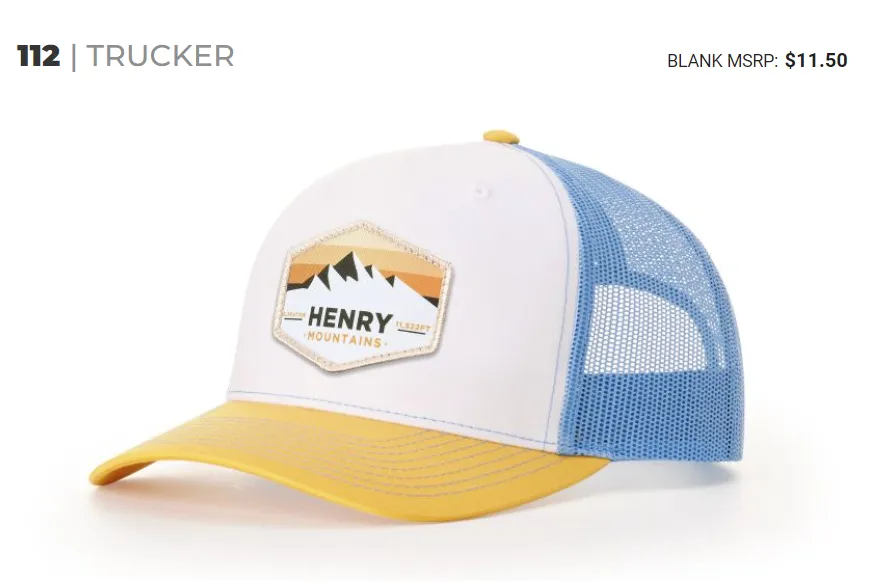 Brand Intro: Richardson is a family-owned and operated company that was born in 1970. They specialize in the design and manufacture of hats and baseball uniforms. Headquartered in Springfield, Oregon, with distribution centers in Oregon, Ohio, and Texas.
Richardson follows a controlled distribution policy and does not sell directly to consumers. Their products are only available through authorized dealers, distributors, and dealers in the apparel and headwear business.
Main Products: Trucker hat, beanie, lifeguard hat
Price: $11.5
Revenue: $61Million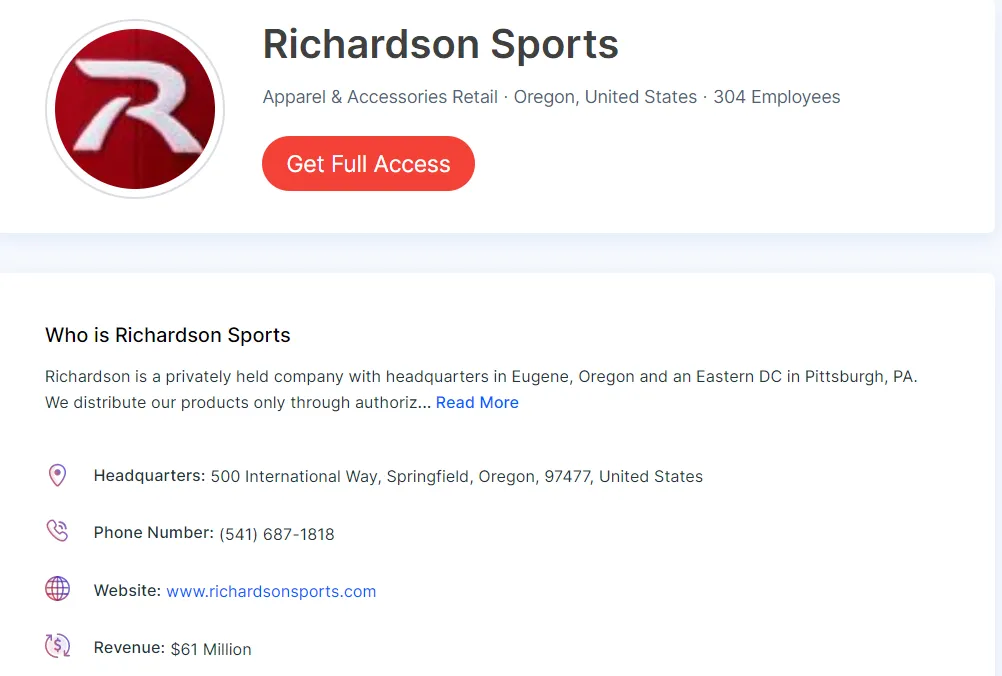 2. Flexfit

Brand Intro:
One of the world's largest trucker hat vendors of custom, private label headwear, manufacturing hats for some of the most reputable brands in the sports,
streetwear, action sports, golf, and outdoor markets, offers a wide selection of wholesale blank caps. Their patented elastic sweatband is very famous.
Main Products: trucker hat, snapback, camper, fitted hats, trucker, knit hats, visor.
Price: $15.00-$45.00
Revenue: $ 12 million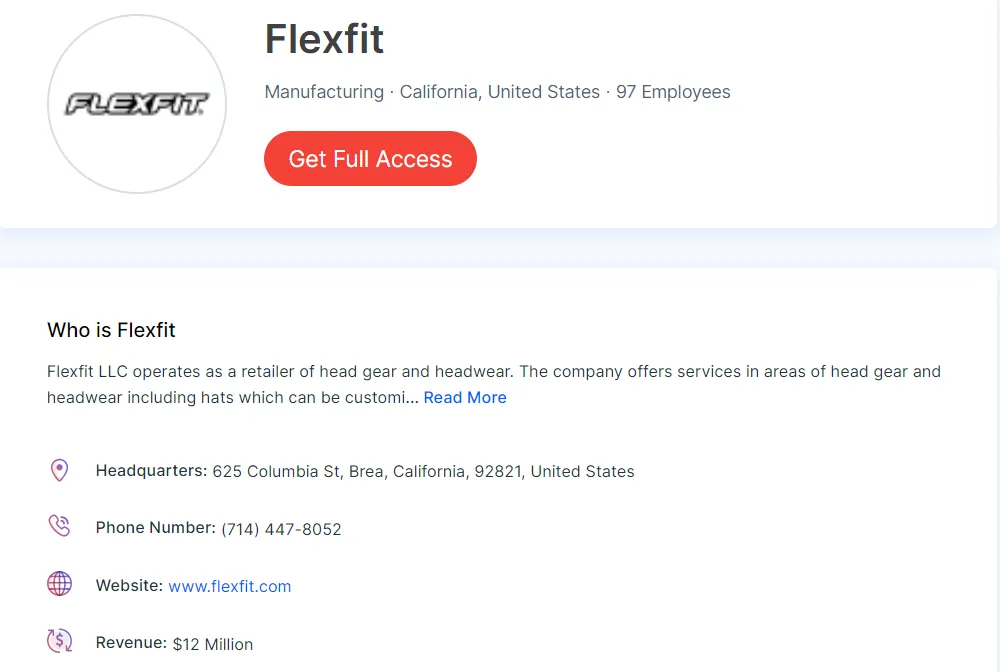 3. Von Dutch

Brand Intro: Von Dutch is a fashion brand that was created in the early 2000s led by famed French designer, Christian Audigier. The iconic Hollywood brand has been a staple in the pop culture and music scene for over 15 years.

Main Products: Pink, lemon, blue trucker hat.
Price: $89.00-$99.00

Revenue: $5Millon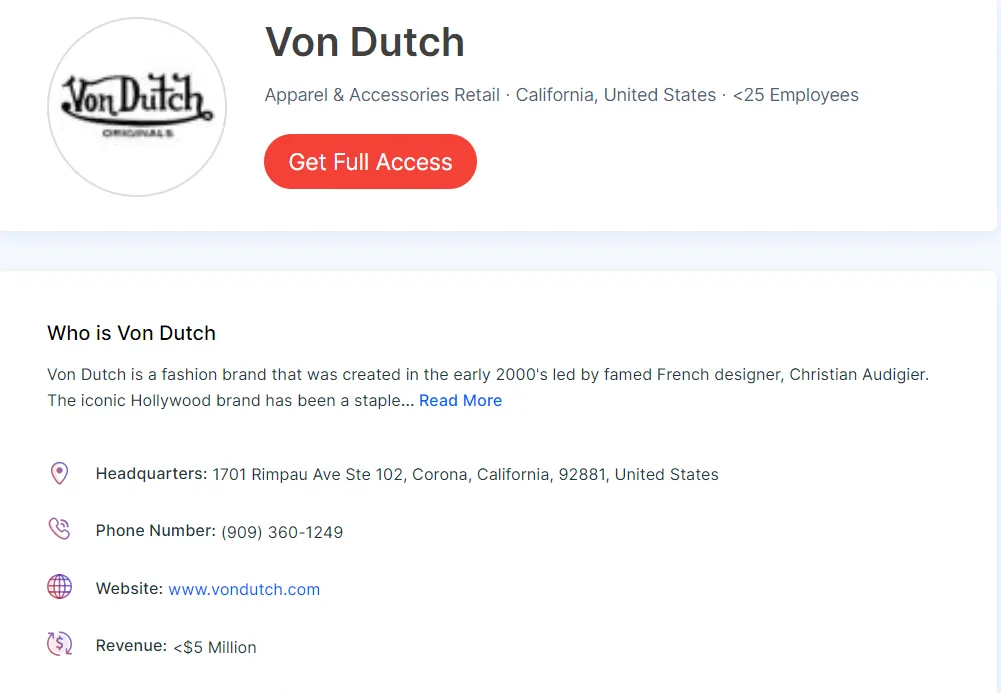 4. Kimes ranch

Brand Intro: Matt and Amanda name their jeans styles after the animals on the ranch, and the Betty and Barney styles were named after their longhorn cows. Barney remains the ranch mascot and was the inspiration for the horn pockets the brand is famous for.

Main Products: Trucker hat.
Price: $25.00-$35.00

Revenue: $5Million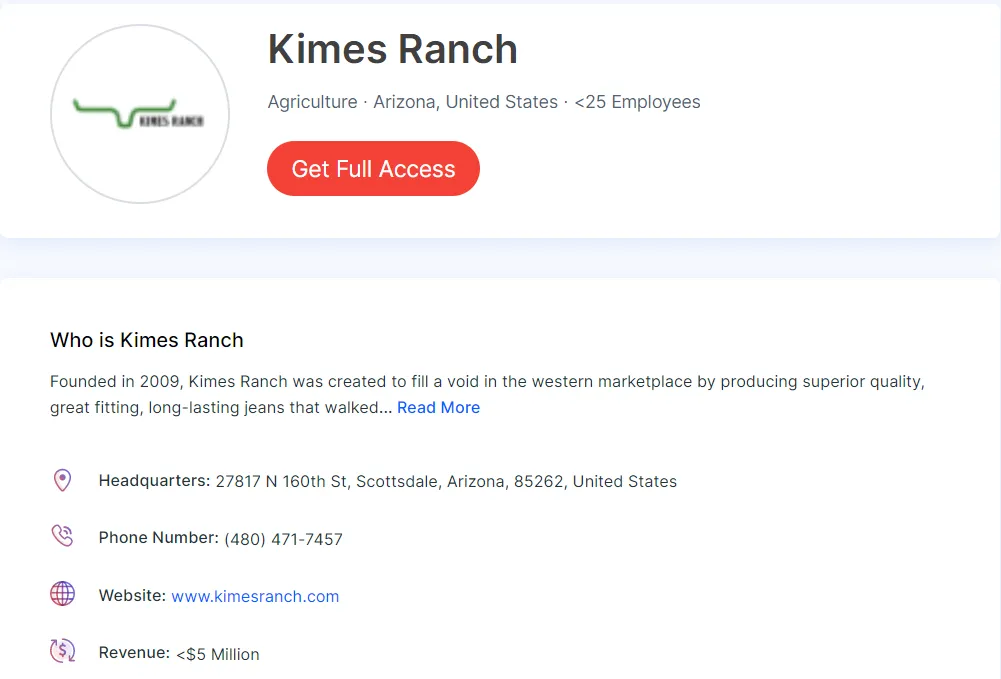 5. Patagonia
https://www.patagonia.com/company-history/

Brand Intro: A well-known, multi-million dollar American clothing company that markets sustainable outdoor clothing and apparel. It was founded by Yvon Chouinard in 1973 and ever since the beginning, it has held ethical and environmental issues close to its core.
Main Products: Brimmer, trucker hat, custom mesh hats.
Price: $35.00-$55.00

Revenue: $1Billion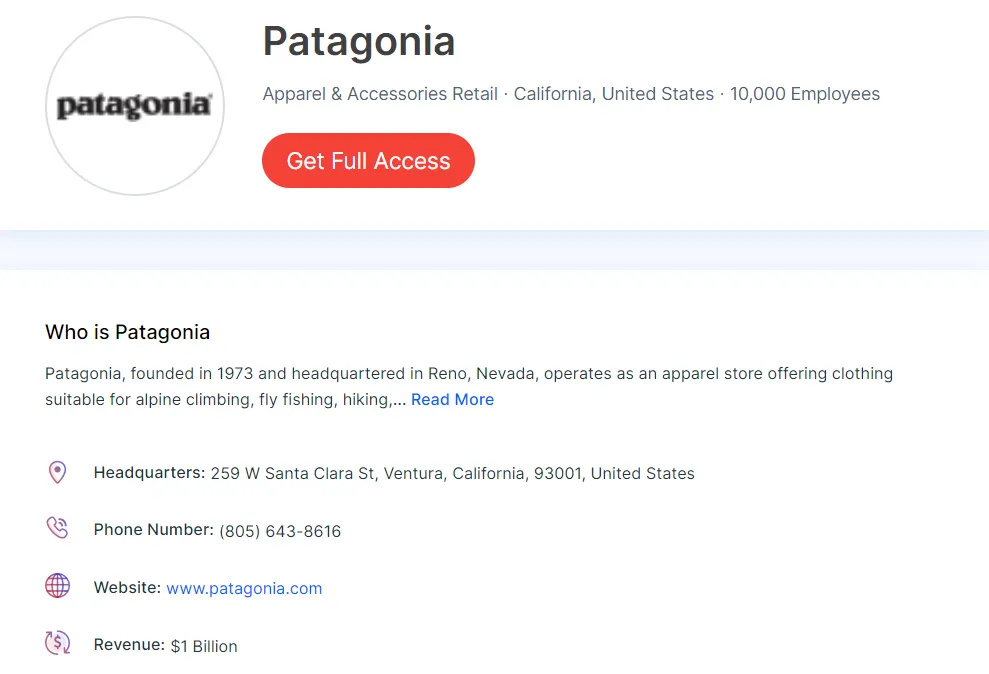 6. Chrome Hearts

Brand Intro: Chrome Hearts is a "luxury lifestyle brand" focusing on creative patterns and cutting-edge designs. The company was started in Canada in 1986 by then-married couple Domenico and Alfreda Donatelli. The same family still runs the brand and has expanded to over 20 stores across North America in addition to its online store.
Main Products: Trucker hat, baseball cap.
Price: $200.00-$1500.00

Revenue: $130Million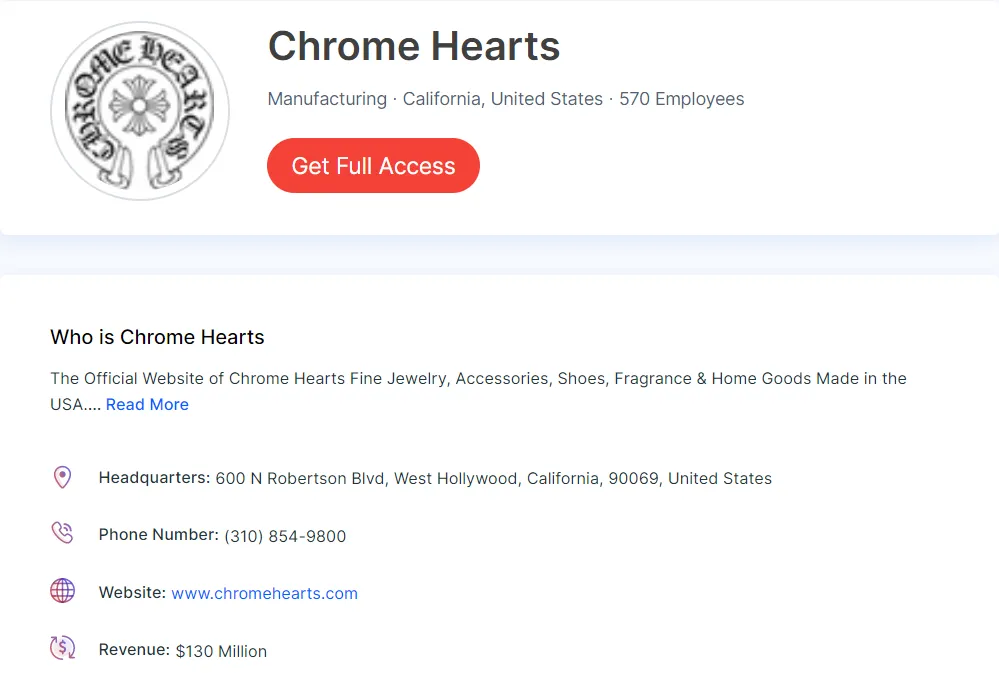 7. New Era

Brand Intro: New Era, a widely used label for the period of American history preceding the Great Depression and the New Deal, New Era usually refers to 1921–1929 but sometimes is used to indicate 1919–1933. The New Era Cap Company is an American headwear company headquartered in Buffalo, New York.
Main Products: Snapback, fitted hat, trucker hat.
Price: $20.00-$45.00

Revenue: $375Million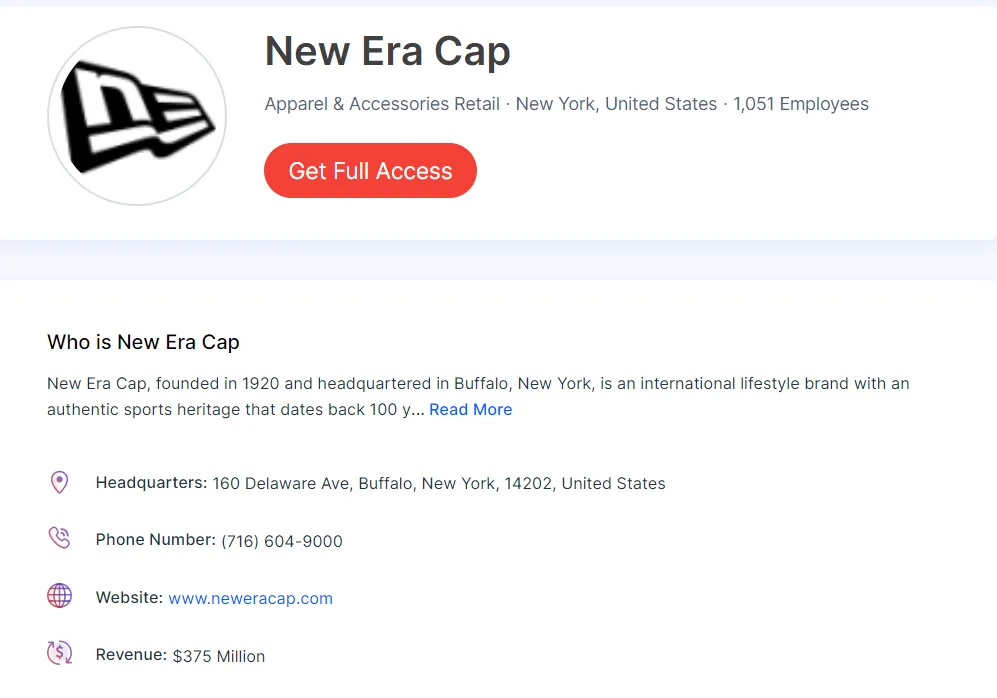 8. Bass Pro
https://www.basspro.com/shop/en

Brand Intro: Bass (/beɪs/ BAYSS) (also called bottom end) describes tones of low (also called "deep") frequency, pitch and range from 16 to 256 Hz (C0 to middle C4). And bass instruments that produce tones in the low-pitched range C2-C4. They belong to different families of instruments and can cover a wide range of musical roles.
Main Products: Snapback hat, mesh hat, baseball cap.
Price: $9.00-$39.00

Revenue: $5Billion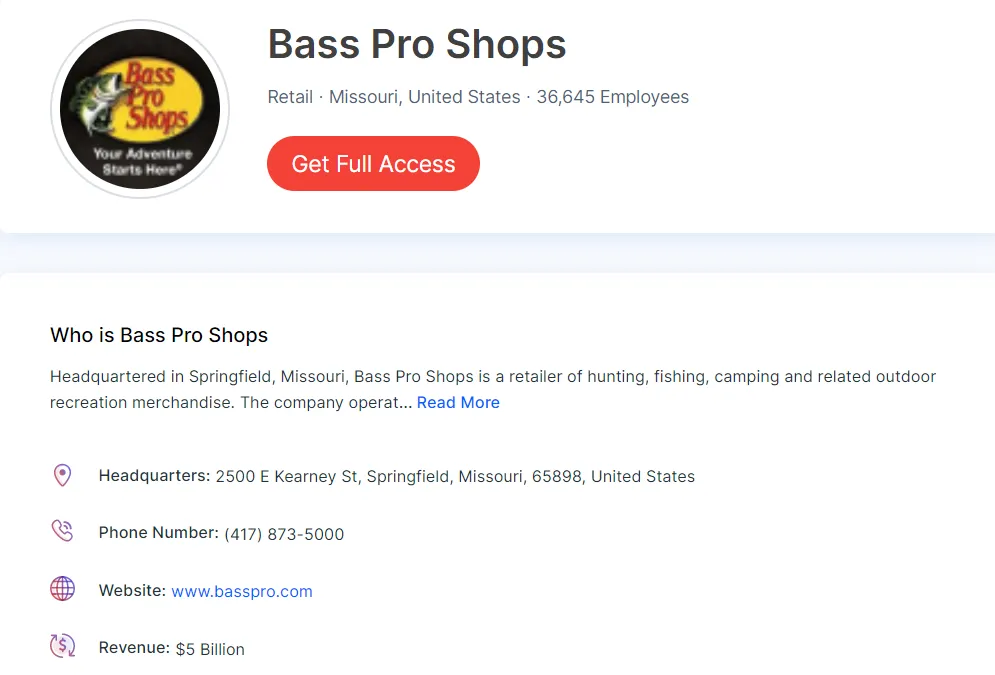 9. Nike

Brand Intro: Nike, Inc. is an American multinational corporation that is engaged in the design, development, manufacturing, and worldwide marketing and sales of footwear, apparel, equipment, accessories, and services. The company is headquartered near Beaverton, Oregon, in the Portland metropolitan area.
Main Products: Nike Sportswear Heritage86, Nike Sportswear Heritage86 Futura, Nike Dri-FIT Classic 99
Price: ¥ 150-200

Revenue: 46billion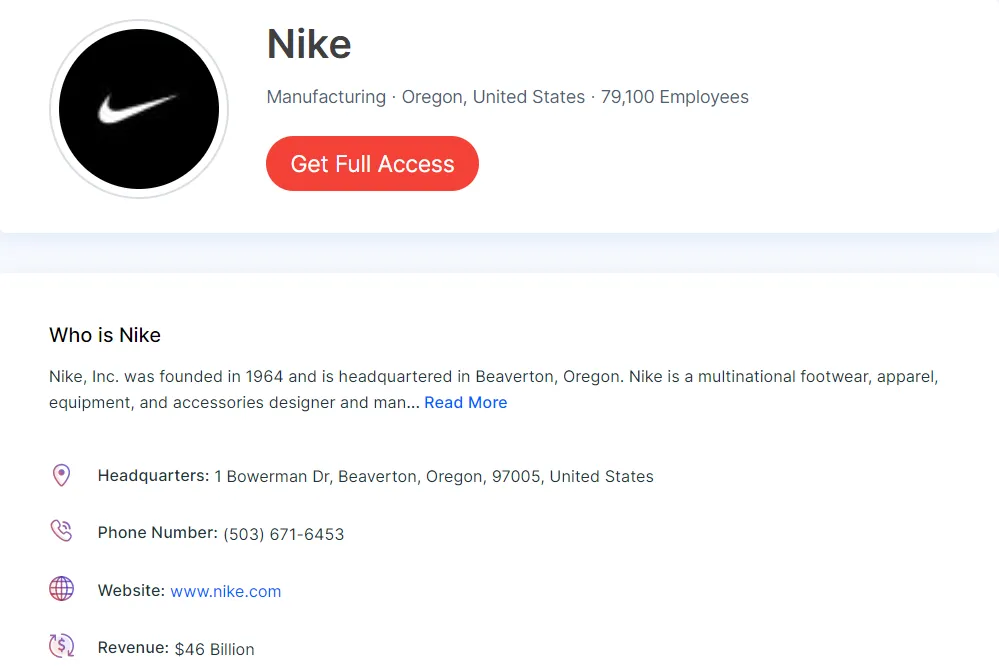 10. Goorin Bros

Brand Intro: Cassel Goorin laid the foundation stone for the brand that was later launched by his sons Alfred and Ted in 1921. Cassel's obsession with hats led him to create his own brand: Goorin, Shapira & Co; that when it was inherited by their children, it was renamed Goorin Brothers., its current name.
Main Products: Flexible, fighter, crabby, clown trucker hat.
Price: $60.00

Revenue:$54Million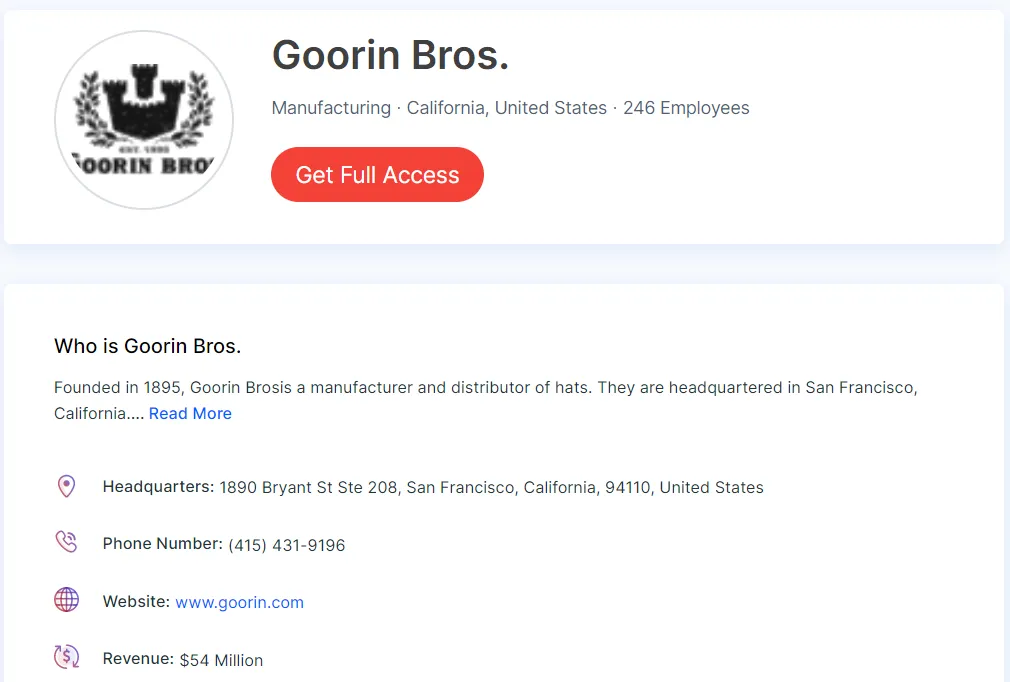 11. Nordstrom

Brand Intro: Nordstrom recognized as top luxury brand, despite declining sales. Nordstrom beat out Bloomingdales, Lord & Taylor and Neiman Marcus for the title of top Luxury Department Store Brand in the U.S. Nordstrom is upscale and very nice but a notch below Neiman. Macy's is below that but much more reasonable prices.
Main Products: Felt hat, sun hat, custom straw hat, cap, knitted hat, etc.
Price: $9.00-$199.00

Revenue: $15Billion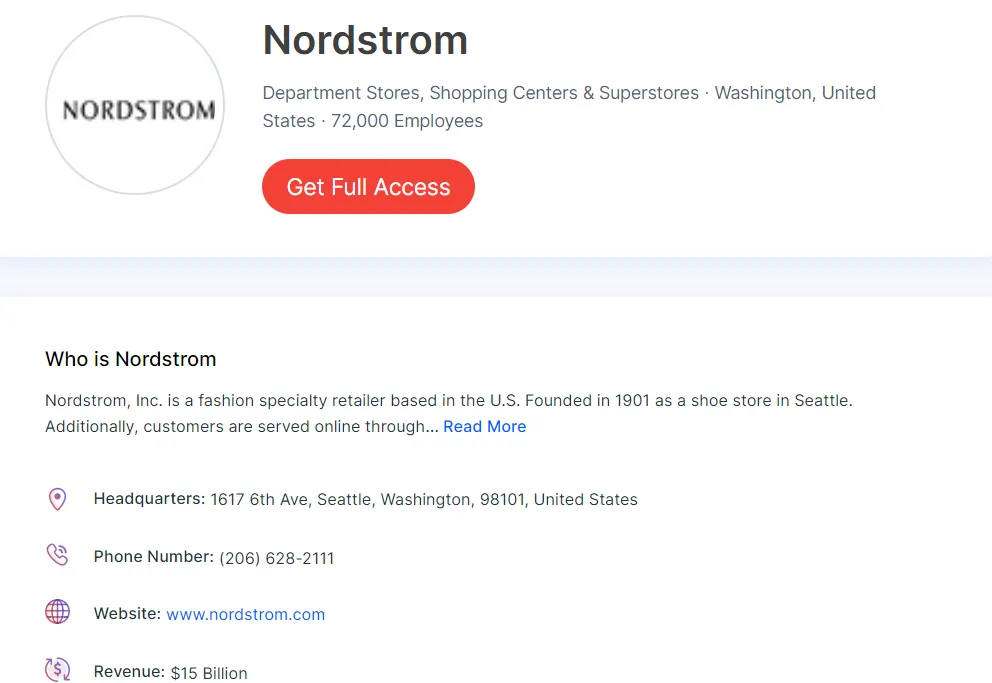 12. Costa
Brand Intro: The name Costa is primarily a gender-neutral name of Spanish origin that means From The Coast, it means he part of the body from the neck to the bottom of the spine.
13. Greg Norman
https://gregnormancollection.com/
Brand Intro: A unique combination of performance, luxury, and style, Greg Norman Collection is a leading worldwide marketer of golf-inspired sportswear for men and women. Established in 1992, Greg Norman Collection is inspired by one of the world's leading golf professionals, the man they call "The Shark."
14. Dallas Cowboys
https://www.dallascowboys.com/
The most valuable sports brand in the world, even if the scoreboard and standings disagree. Forbes and Sportico estimate that the Cowboys brand is worth between $6.5 billion and $7 billion.
15. 49er
Brand Intro: Symbolizing the first major league sports team to emerge out of San Francisco, the 49ers logo has seen a lot of evolution over the years. Levi's® is the sponsor of the San Francisco 49ers announced, as the first brands to take advantage of the NFL's new International Home Marketing Areas (IHMA) program.
16. Furtalk
Brand Intro: Nanjing Naqiu Trade Co., Ltd. is specialized in producing & developing men's and ladies' fashion hats, we are lolated in ROOM 726, BUILDING 4, DISTRICT 8, XURI LOVE CITY, NO. 12, SHUANGLONG NORTH ROAD, JIANG BEI NEW DISTRICT, NANJING, CHINA.
17. Pelagic
Brand Intro: Founded in 2002, off the coast of Newport Beach (California), PELAGIC is deeply rooted in fishing and ocean culture. Inspired by a love for the offshore lifestyle and the need for a brand that professional captains, mates, deckhands, and watermen could hold on to – PELAGIC was born.
18. Scala
https://tenthstreethats.com/collections/scala-hats
Brand Intro: A subsidiary of Dorfman-Pacific, Scala hats offers headwear for the Fall/Winter season as well as the Spring/Summer season. Their styles range from dress top hats and fedoras to safari hats and outback hats. Scala hats combine vintage and modern, creating classic yet updated hat designs that complement any wardrobe.
19. Panama Jack
https://www.panamajack.es/en/home
Brand Intro: Panama Jack is a Spanish footwear and accessories company founded in 1989 in the town of Elche ( Alicante ).Playa Hotels & Resorts B.V. (Playa) is a leading owner, operator and developer of all-inclusive resorts in prime beachfront locations in popular vacation destinations in Mexico and the Caribbean.
20. Sa Company
Brand Intro: Société anonyme (S.A.) is a French term for a public limited company (PLC) and has many equivalents all over the world.
21. Fox Racing
Brand Intro: An American extreme sports (primarily motocross and mountainbiking), protective equipment and lifestyle clothing brand founded in 1974. Fox is a privately held company run by the founder and his sons, Greg and Pete Fox, and is owned by private equity company Altamont Capital Partners.
22. Eric Javits
Brand Intro: The Eric Javits look is instantly recognizable for its down to earth glamour. His trademark is elegance with gentility married to function. Eric's use of advanced fibers and his creative talent have made hat wearing viable for the 21st Century.
23. Fmf
https://www.fmfracing.com/collections/dirt-bike-apparel-shop-all
Brand Intro: THE FLYING MACHINE FACTORY. Look around any motocross paddock anywhere in the world and you will see a number of brands that stand out above all others, and when it comes to exhaust pipes the FMF logo is one that is instantly recognizable and one that has stood the test of time and continues to flourish today.
24. Aftco
Brand Intro: Family owned and operated, the American Fishing Tackle Company (AFTCO) represents unparalleled quality, performance, and reliability when it counts most.
Over the past three years, AFTCO has won seven out of the nine New Product Showcase awards in the apparel categories, solidifying their place as the leader in innovative fishing tackle apparel.
25. Foco
Brand Intro: OCO - our passion for passionate fans has never changed since our journey began in 1998. Aways been a community of fans with a shared goal of helping people let their inner fan shine like a beacon of awesome. A leading manufacturer of sports and entertainment merchandise, with a product line that includes apparel, accessories, toys, collectibles, novelty items, and more.
26. Madhappy
https://www.madhappy.com/collections/hat
Brand Intro: A streetwear label focused on optimism and inclusivity. Louis Vuitton Moet Hennessy (LVMH), the conglomerate that owns many of the world's best-known luxury brands, has just invested in a startup called Madhappy that, on the surface, doesn't seem like any other brands in its wheelhouse.
27. Sitka
Brand Intro: SITKA Gear uses advanced design, technology and fabrics to create gear systems that enhance the experience of the hunter.
They only choose the most advanced fabrics for final production of our products, and that's why we employ GORE-TEX®, GORE-TEX INFINIUM with WINDSTOPPER®, Polygiene and PrimaLoft®.
28. Bailey
Brand Intro: A Dutch fashion brand specialised in designing and manufacturing men's only fashion apparel since 1955. It offers a stylish collection inspired by current design and with a focus on the details, using soft fabrics, excellent finishing, current colours and simple designs providing its clothes with a special character that allows people to create individual style.
29. Peter Grimm
https://www.hatsunlimited.com/brands/Peter-Grimm
Brand Intro: We make and sell a variety of mens and womens hats including lifeguards, caps, buckets, drifters, beanies, resort, genuine panama, fedoras, and more, found in 1989.
30. Dorfman Pacific
https://www.dorfmanmilano.com/
Brand Intro: Dorfman Pacific is an American headwear company that began as Dorfman Hat & Cap Company in 1921 and has continued its tradition excellence ever since. Dorfman Pacific hats include brands like Aegean, Scala, DPC, Stetson, Brooklyn, and Indiana Jones.
31. Wyeth
Brand Intro: Wyeth is a California hat label rooted in the lifestyle of our golden state. Premium and wearable, all of our collections are created in our sunny Californian studio.
32. Miami Dolphins
https://www.miamidolphins.com/
Brand Intro: Miami Dolphins Gear includes sportswear for any occasion featuring the latest trends including the throwback Miami Dolphins jerseys freshly released for the season. Heineken USA has secured its first sponsorship deal with a National Football League team as the official import beer and hard seltzer partner of the Miami Dolphins and Hard Rock Stadium.
33. Cavender's
Brand Intro: Cavender's has been a trusted cowboy boots and western wear outfitter for over 50 years. Now, it remains a family business, run by James and Pat's sons, Joe, Mike and Clay, who oversee the growth, development and day-to-day operations. Boots are the roots for Cavender's and the Cavender family wanted to share their love of the western lifestyle with others.
34. Oneill
Brand Intro: O'Neill is originally a Californian surf wear and surfboard brand started in 1952 by Jack O'Neill. It moved down the coast from San Francisco to Santa Cruz by the end of the decade. Jack is credited to have invented the wetsuit, his son Pat the leash on the surfboard. The company logo symbolizes a breaking surf wave.
35. Bunnings
https://www.bunnings.com.au/bunnings-large-straw-hat_p8510048
Brand Intro: Bunnings Group, trading as Bunnings Warehouse or Bunnings, is an Australian household hardware chain. The chain has been owned by Wesfarmers since 1994, and has stores in Australia and New Zealand. Bunnings was founded in Perth, Western Australia in 1886, by two brothers who had emigrated from England.
36. Holley
Brand Intro: Holley Performance Products has been the undisputed leader in fuel systems for over 100 years. Holley's products include carburetors, fuel pumps, fuel injection, intake manifolds, and much more. From start to finish, Holley has the parts to make your dream a reality.
37. simms
Brand Intro: Simms Fishing Products is a fishing equipment, accessories and apparel manufacturer in Bozeman, Montana. In 1993, current owner, K.C. Walsh, a passionate angler and entrepreneur, acquired the company and relocated it to Bozeman.
38. Mayser
Brand Intro: In 1800, Mayser Hats was founded by Leonhard Mayser in Ulm, Germany, with a focus on men's hats as protective headgear and a symbol of social standing.
The Mayser hat collection includes dress hats for every season, all made using traditional methods to produce fashionable hats for men. Our luxury Mayser hats include Panama straw hats with true, pure colors.
39. Ultrafino
Brand Intro: The Panama hat is a finely woven hat made out of toquilla palms on Ecuador's Pacific coast. The finer the weave, the finer the hat. A hat that is considered to be of Ultrafino grade contains at least 600 weaves per square inch and takes about 6 months to make.
40. Dasmarca
Brand Intro: If fashion is a type of communication, a hat is its distinguishing accent; a fashion accessory suggesting one's status, personality and lifestyle at a glance. Dasmarca is a London based men's headwear company. The hats are a unique hybrid of the traditional style and urban contemporary design.
41. Stetson
Brand Intro: Prospector's hat — John B. Stetson gained inspiration for his most famous hats when he headed west from his native New Jersey for health reasons. Stetson became synonymous with the word 'hat' in every corner and culture of the West." The shape of the hat's crown and brim were often modified by the wearer for fashion and to protect against the weather by being softened in hot steam, shaped, and allowed to dry and cool.
42. Dsquared2
https://www.dsquared2.com/hk/en/
Brand Intro: Now one of the most popular luxury brands associated with music industry icons such as Cristina Aguilera and Rihanna. Dsquared2 to this day continues to hold its appeal as one of the high street fashion brands. People regard it as a high street fashion brand.
43. Rhude
Brand Intro: R H U D E, founded by Rhuigi Villaseñor in 2015, is a design venture born out of Los Angeles, balancing luxury techniques with streetwear elements, showcased as ready-to-wear collections
44. Budweiser
Brand Intro: Anheuser-Busch, a wholly owned subsidiary of Anheuser-Busch InBev SA/NV, is the largest brewing company in the United States, with a market share of 45 percent in 2016, with its hats production line. They also make hats with its logo on trucker hats.
45. Vans
Brand Intro: An American manufacturer of skateboarding shoes and related apparel, established in Anaheim, California, and owned by VF Corporation. Van Doren Rubber specialized in making canvas deck shoes with grippy rubber soles. The name Vans was coined when people would say "Let's head over to Van's and grab shoes", they produce hats.
46. John Deere
https://deerup.com/clothing/manufacturer/john-deere
Brand Intro: Officially Licensed John Deere Hats, T-Shirts, Sweatshirts, Hoodies, Boots & Collectibles, with products mainly green color.
47. Air Jordan
Brand Intro: Air Jordan is a line of basketball shoes and athletic clothing produced by American corporation Nike. The first Air Jordan shoe was produced for Hall of Fame former basketball player Michael Jordan during his time with the Chicago Bulls in late 1984, and released to the public on April 1, 1985.
48. Titleist
https://www.titleist.com/golf-gear/golf-hats/
Brand Intro: An American brand name of golf equipment produced by the Acushnet Company, headquartered in Fairhaven, Massachusetts, United States. The Titleist brand, established in 1932 by Phillip E. Young, focuses on golf balls and clubs.
49. Chicago cubs
Brand Intro: The Chicago Cubs are an American professional baseball team based in Chicago. The Cubs compete in Major League Baseball (MLB) as part of the National League (NL) Central division. The club plays its home games at Wrigley Field, which is located on the Chicago's North Side.
50. Stihl
https://www.stihlusa.com/products/stihl-outfitters/
Brand Intro: STIHL, a privately held company based in Waiblingen, Germany. It operates state-of-the-art assembly plants in Austria, Brazil, China, Germany, Switzerland and the United States. The later operation is based in Virginia Beach, VA, on a 150-acre campus. STIHL Inc.
Any new ideas, let me know. If you think it is helpful, plus share it kindly.