The New Era Cap Company is a headwear company founded in the United States in 1920 and headquartered in Buffalo, New York. New Era has more than 500 different licenses in its portfolio. They have been the exclusive supplier of baseball caps to Major League Baseball (MLB) since 1993. The revenue comes from zoominfo, the product data comes from shopifyhunter, and the traffic comes from semrush.

New Era Top Stats
| | |
| --- | --- |
| Product | Headwear, Baseball Cap, 59FIFTY, Clothing Accessories |
| Revenue | $1 billion |
| EBIT | $3.9 million |
| Net Profit | $9.7 million |
| Staff Number | 326 (Buffalo) |
| Worldwide Staff | 1,200 |
New Era Products and Price
1. In 2022, they built an online platform on shopify.
2. Product Quantity:6520
3. Best-seller: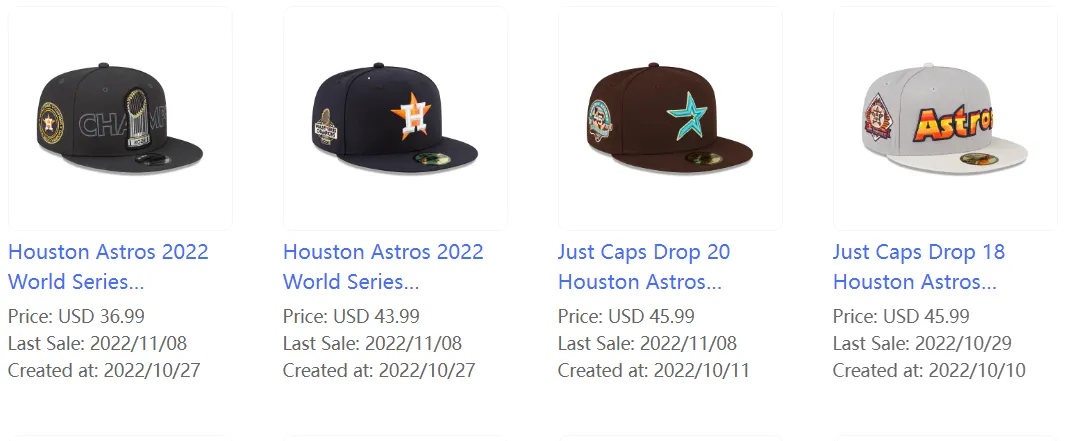 Category

4. Nearly half of the products are 59Fifty Day and the near quarter is 58Fifty.
5. Maximum price: $219.99
6. Minimum price: $6.99
7. Average price: $48.33
8. The main price segment is 40-50 dollars, and 30-40 dollars is close to a quarter
Website Data

1. Natural search traffic is 876.8K
2. Paid traffic 17K
3. Main countries are the United States and Canada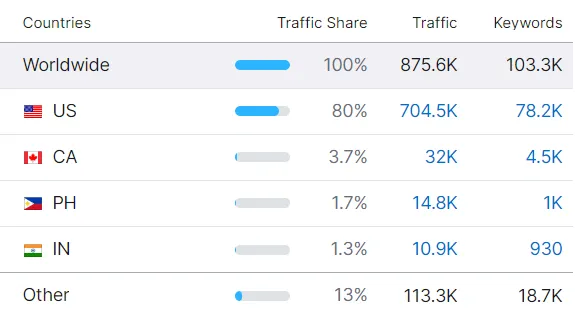 4. 1.3Million visitors per month, and the average user viewed 3.96 pages.

5. Direct traffic is 1.2Million and account for 73.54%;search traffic is 268.5K and account for 6.08%; social traffic is 99.2K and account for 5.94%.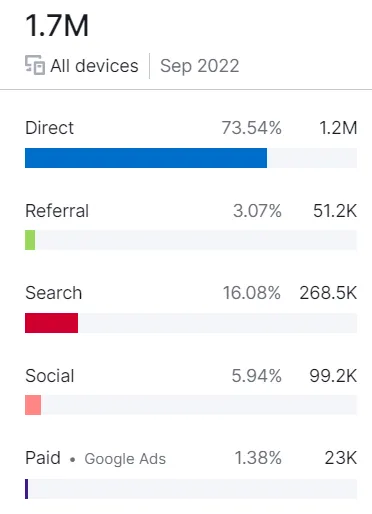 User Situation
1. 61% is mobile phone user.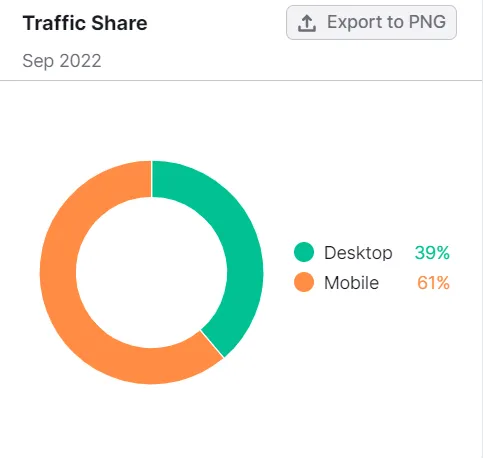 2. Male users account for more than half, at 710.4K.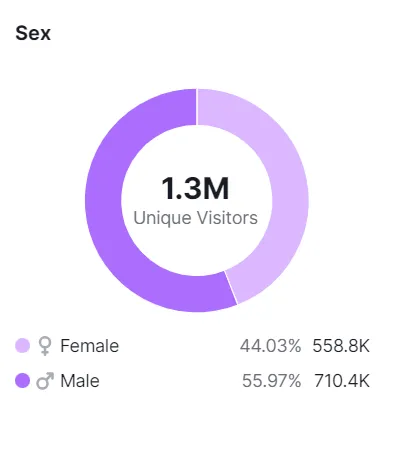 3. User Interest
Users browsing this website use Youtube, Facebook frequently,among them 88.65% users would use YouTube,83.18% users use facebook,59.89% use Instagram.
4. Users mainly focus on social media, Internet services, and retail industries.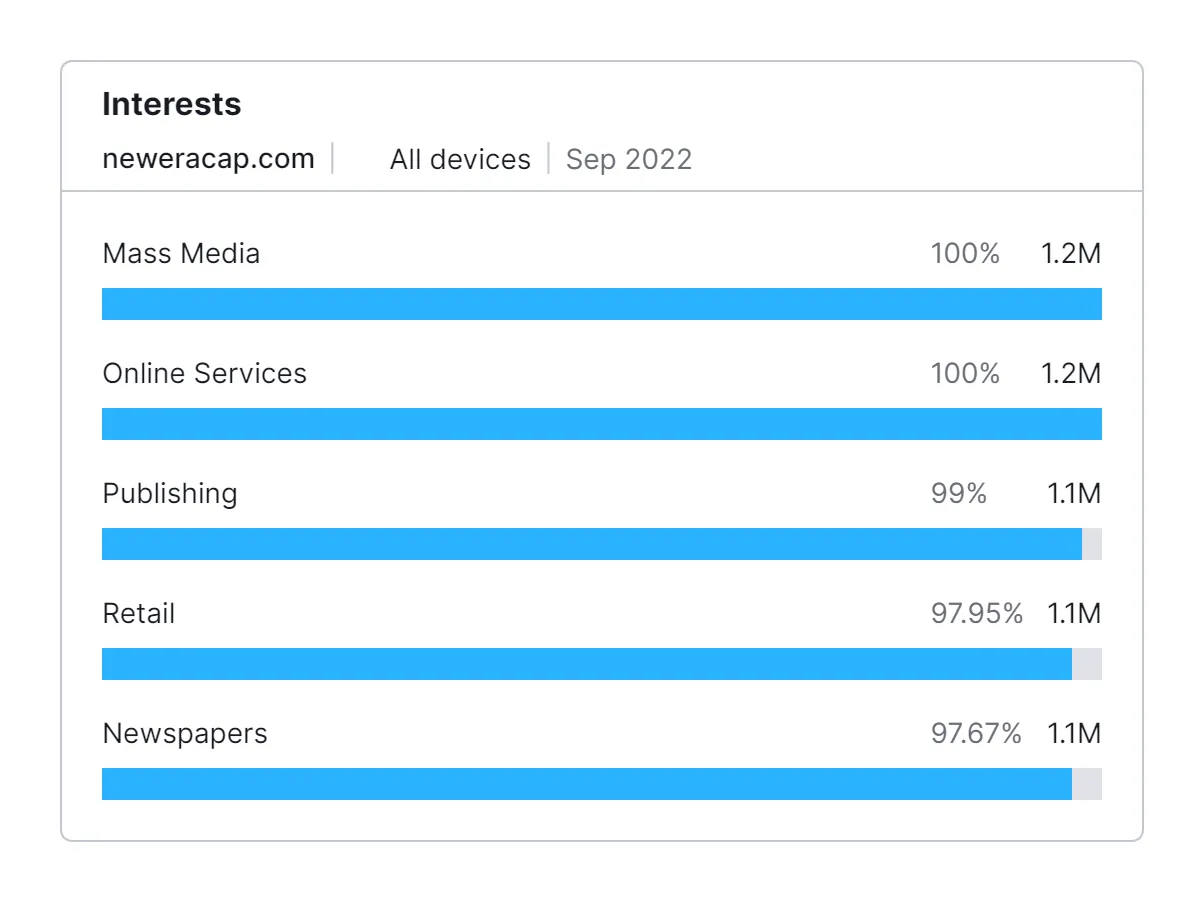 5. Family size is usually 3-4 people,nearly 45%.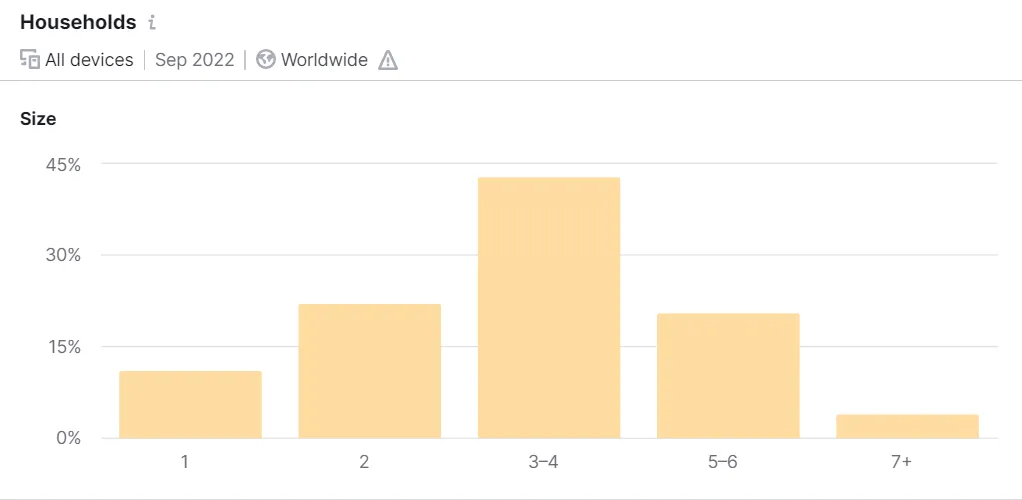 6. The income level is relatively dispersed, middle and high income both include; 10.9% high income group, 33.31% middle income group and 55.79% low income group.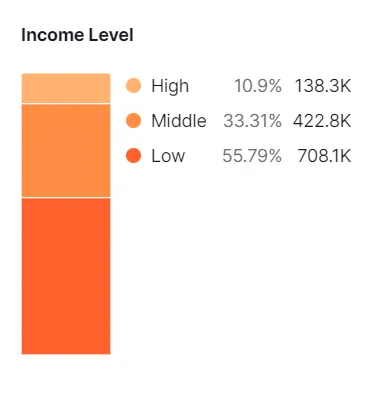 7. Employment Status
55.85% of the users are working full-time, 11.44% are working part-time, 10.63% are unemployed, 5.95% are homemaker, and 4.52% own their own businesses. It can be seen that the user groups are widely distributed, mainly working professionals.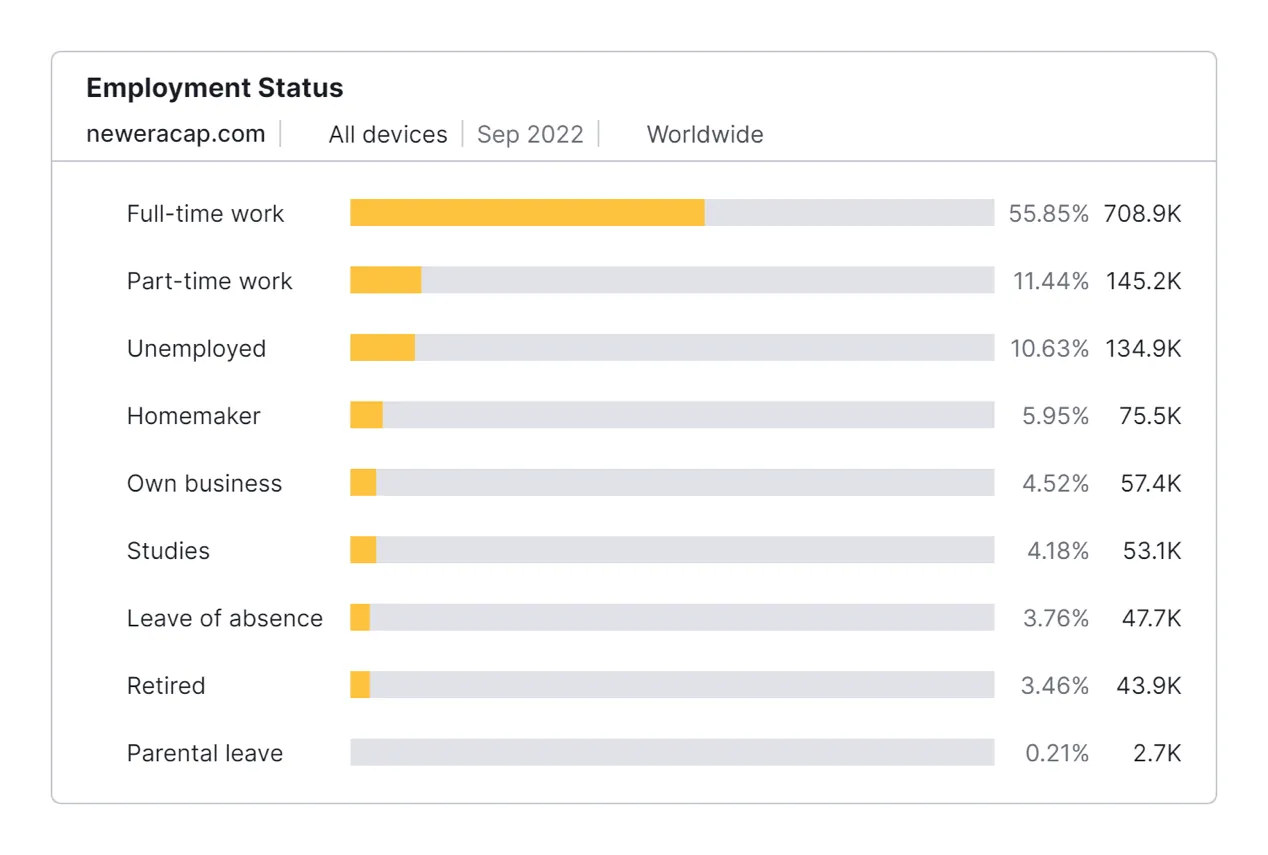 8. Education Level
56.03% Compulsory or High School Education
37.66% University or College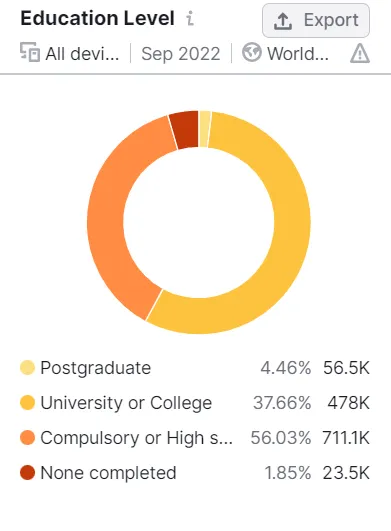 Conclusion
That's all for my list of New Era statistics for 2022.
Since its inception, NewEra has grown rapidly and now sells its hats to many retailers and online stores.
What do you think of NewEra? I'd also like to hear if you have any feedback on this statistical summary or ideas for future posts.
Don't hesitate to drop me a line in the comment section below.