1. Introduction

The baseball cap is a wonder of style and utility. The visor (or brim, or peak) shields the eyes and the face from sunlight, as well as debris from a work environment. Snapbacks, buckle straps, and velcro closures give easy size variety.

Baseball caps are the runway-approved trend that's making bad hair days look chic. Baseball caps do far more than conceal post-workout hair; they're now a staple accessory in everyone's effortlessly cool wardrobe.
A baseball cap profile refers to the structure or crown on the front of the cap above the brim.
For today's article, we will briefly introduce low-profile hats.
2. Understanding Hat Profiles
A hat's profile describes the slant and height of the front of the cap connected to the brim. The slanted area is the crown and can either slightly or dramatically bend towards the head. This affects functional abilities and provides a unique look.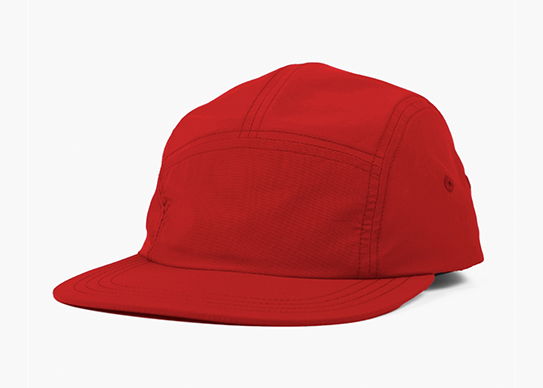 3. Differences in Hat Profile
Low-profile hats have a shorter crown, making them feel less bulky and fit closer to the head, unlike other types of hats. Most caps have a taller crown, providing more vertical space between the brim and the top of the hats.

Low Profile hats have a crown height of about 2-3 inches, Mid Profile caps have a height of 3-4 inches, and anything above 4 inches is considered High Profile.
Ideal crown height: When we're referring to a diamond's "crown height," we're measuring the height of the diamond from the girdle to the table. Correctly proportioned crown heights can ensure a diamond's ideal cut; typically, an ideal crown height constitutes between 14 and 16 percent of the stone's total height.

4. Benefits for Low Profile Hats
Low-profile hats are popular in various contexts, including sports, casual wear, and streetwear. Here are a few key features and benefits of low-profile hats:

Sleek and modern appearance: The lower crown height of these hats gives them a contemporary and stylish look. They provide a more fitted and streamlined silhouette, making them suitable for individuals who prefer a more minimalist and modern aesthetic.
Versatile and easy to style: Low-profile hats are highly versatile and can complement a variety of outfits and styles. They can be paired with casual streetwear, sportswear, or even dressed up with more formal attire. Their clean and understated design makes them easy to incorporate into various looks.
Comfortable fit: Low-profile hats typically have a closer and more snug fit to the head. This results in a more comfortable and secure feel, making them suitable for activities that require movement or physical exertion. They are popular choices for athletes, skateboarders, and those engaged in outdoor activities.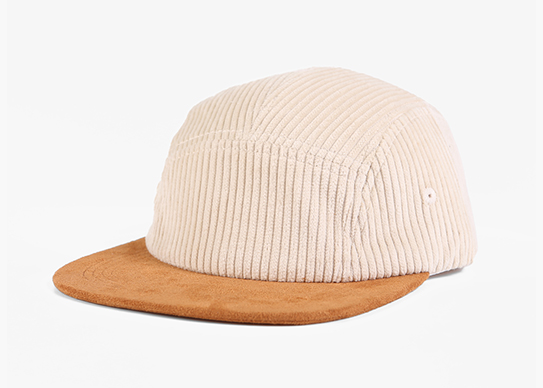 Suitable for smaller head sizes: Low-profile hats are a great option for individuals with smaller head sizes. They offer a better fit and don't overwhelm the head like high-profile hats might. The adjustability of low-profile hats also allows for a customized and comfortable fit.
Sports and athletic use: Low-profile hats are commonly seen in sports and athletic contexts. They are often preferred by athletes as they offer a better fit and a more secure feel during physical activities, such as running or playing sports.
Customization options: Low-profile hats often come with adjustable straps or closures, allowing wearers to customize the fit to their preference. This feature ensures a comfortable and secure fit for a wide range of head sizes.
Easy to pack and travel-friendly: The lower profile of these hats makes them easy to pack and carry, making them suitable for individuals who are always on the go or travel frequently.
5. Common Low Profile Hat
Dad hat: This style of hat has gained popularity in recent years. It typically has a slightly unstructured crown and a curved brim. Dad hats often feature simple designs or embroidered logos, and they are known for their comfortable and relaxed fit.
Trucker hat: Trucker hats are characterized by a mesh back panel that provides ventilation. The front panel typically features a low profile with a slightly structured crown and a curved brim. Trucker hats are often adorned with logos or graphics.

Snapback cap: Snapback caps feature a low-profile crown and a flat brim. They have an adjustable snapback closure at the back, allowing for a personalized fit. Snapbacks are known for their urban and streetwear aesthetic.
Bucket hat: While bucket hats can come in various crown heights, there are low-profile versions available. These hats have a wide downward-sloping brim and a loose, unstructured crown that provides a comfortable fit.
Polo hats: Polo hats, also known as golf caps or sports caps, have a low-profile crown and a curved brim. This style is often associated with a sporty and preppy look and is commonly seen on golf courses or in casual settings.
A camper cap, also known as a camp hat or five-panel cap, is a type of low-profile hat that is popular for its casual and outdoorsy style.
These are just a few examples of low-profile hats that are commonly seen and worn. Each style has its own unique features and appeal, allowing individuals to choose a low-profile hat that suits their personal style and preferences.
6. Conclusion
Overall, low-profile hats offer a sleek and modern alternative to traditional hats with a higher profile. They provide a comfortable fit, and versatile styling options, and are commonly seen in sports, casual wear, and streetwear fashion.