1. Introduction
Hemlock Hat Co. is a brand devoted to exploring the relationship between individual style, endless expression, and functionality. Based in San Diego, California, this company embraces an outdoor lifestyle and strives to share their culture and passion through products.
Its goal is to provide a visual and personal connection with each design. They also offer and promote a functional headwear experience. Whether it's laying out at the beach, poolside, or adventuring time.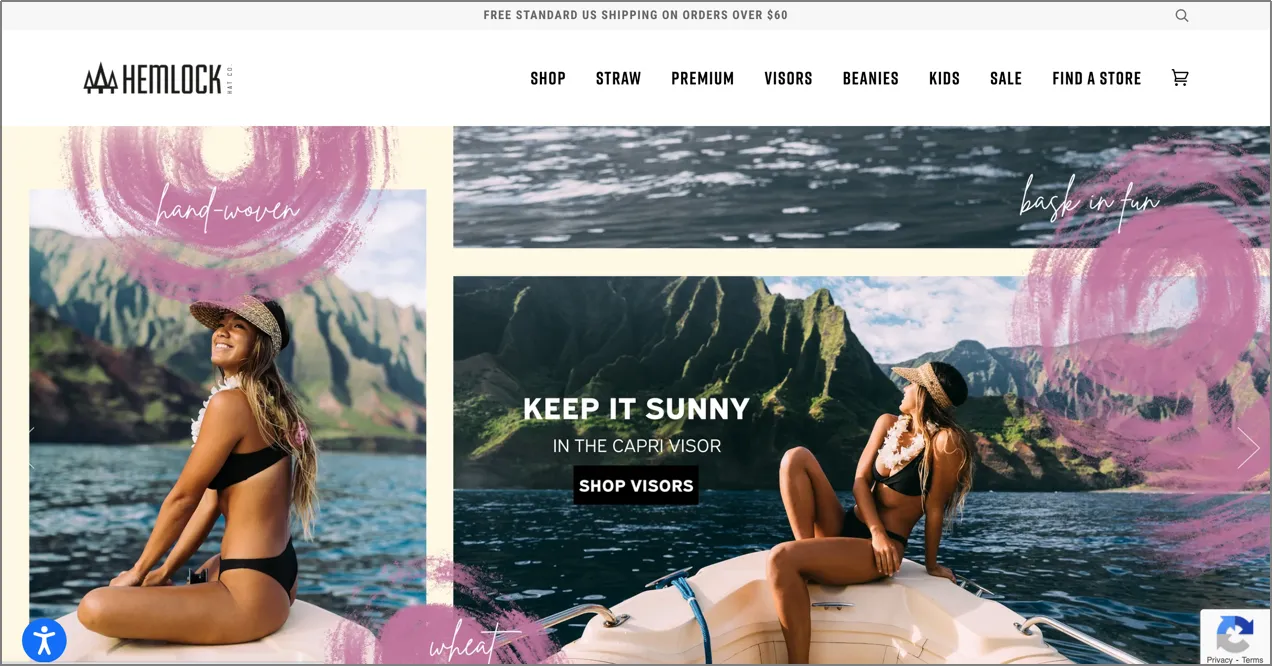 2. Why It is so Popular?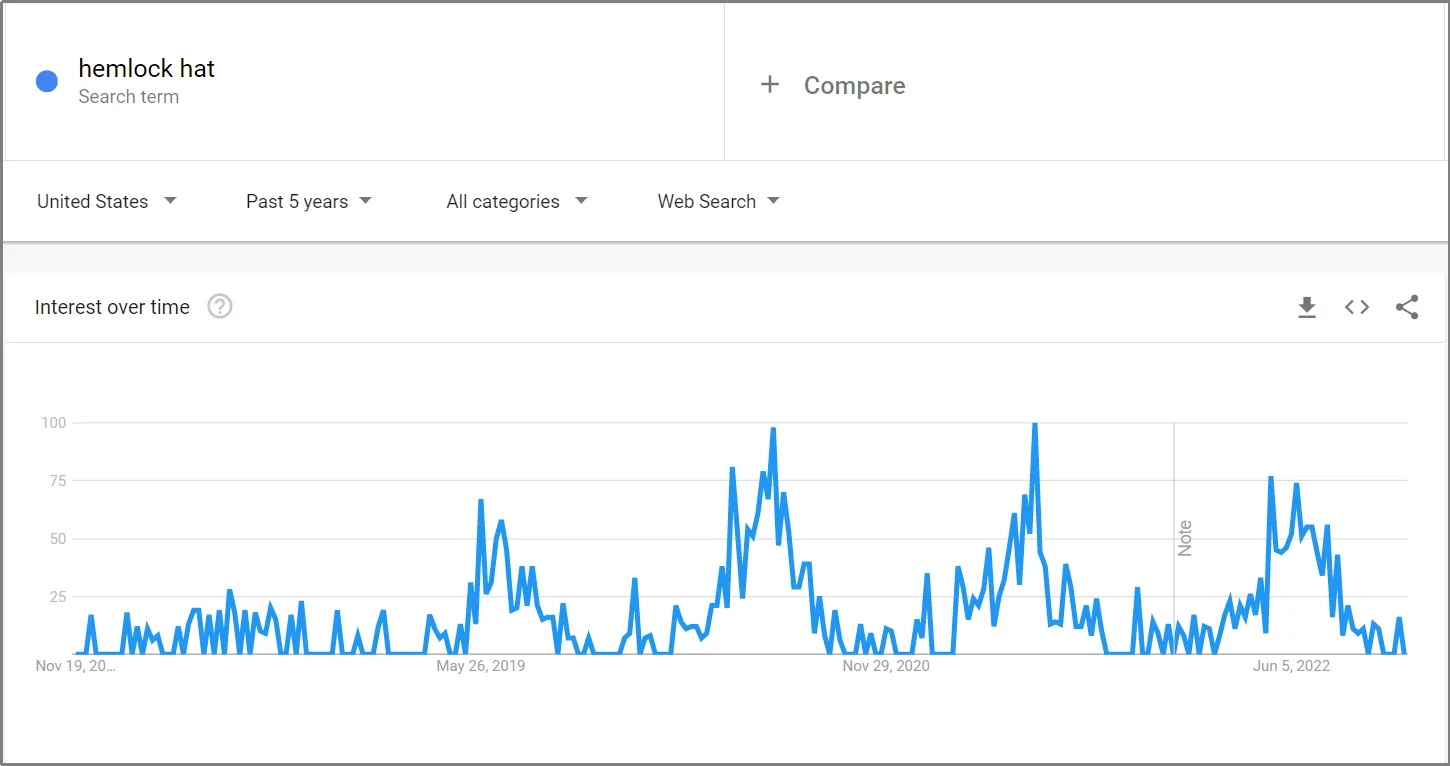 Pic2: Google Statistics
In 2019, hemlock hats began to rise, mainly due to the popularity of lifeguard hats. They're famous for straw hats, especially the lifeguard hat with different underbrims.
3. Products
The most famous product is lifeguard straw hat, and it has been popular for many years in the United States, with super and personalized expression.
The lifeguard hat has been a staple of sun protection and beach wear for a long time, characterized by a wide, full brim all the way around. They're liked by customers because they are durable, comfortable, and can keep the sun off.
Each lifeguard hat has a unique name and is built around different underbrim styles. Examples are Skipper, Bombay, Java, Last Call, etc. Different patch labels, underbrims, drawstrings, materials, and color combinations combine to form a memorable design. Learn how to custom a lifeguard hat.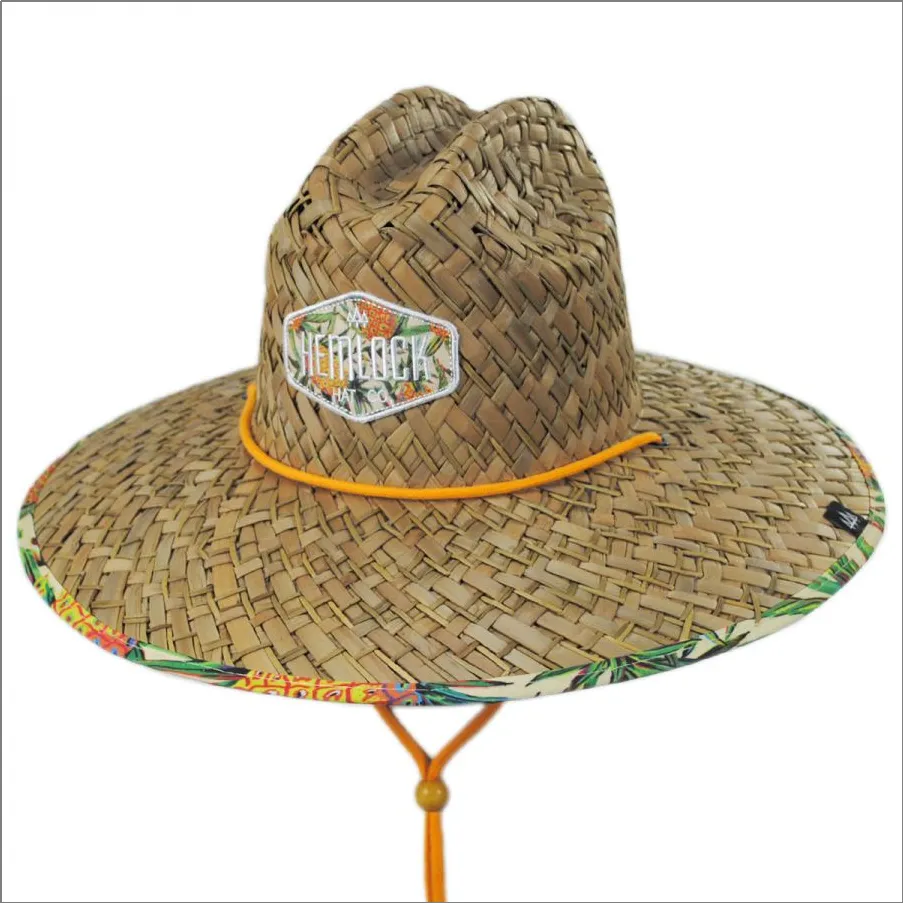 In addition to lifeguard hats, they also sell straw fedoras and straw sun visors, known as the "premium series." It is made in Mexico from oversized hats and premium Tripilla palm straw and offers UPF50 + anti-sweeping function. They also sell beanies, mainly cuffed beanies with patch labels, and the main material is acrylic.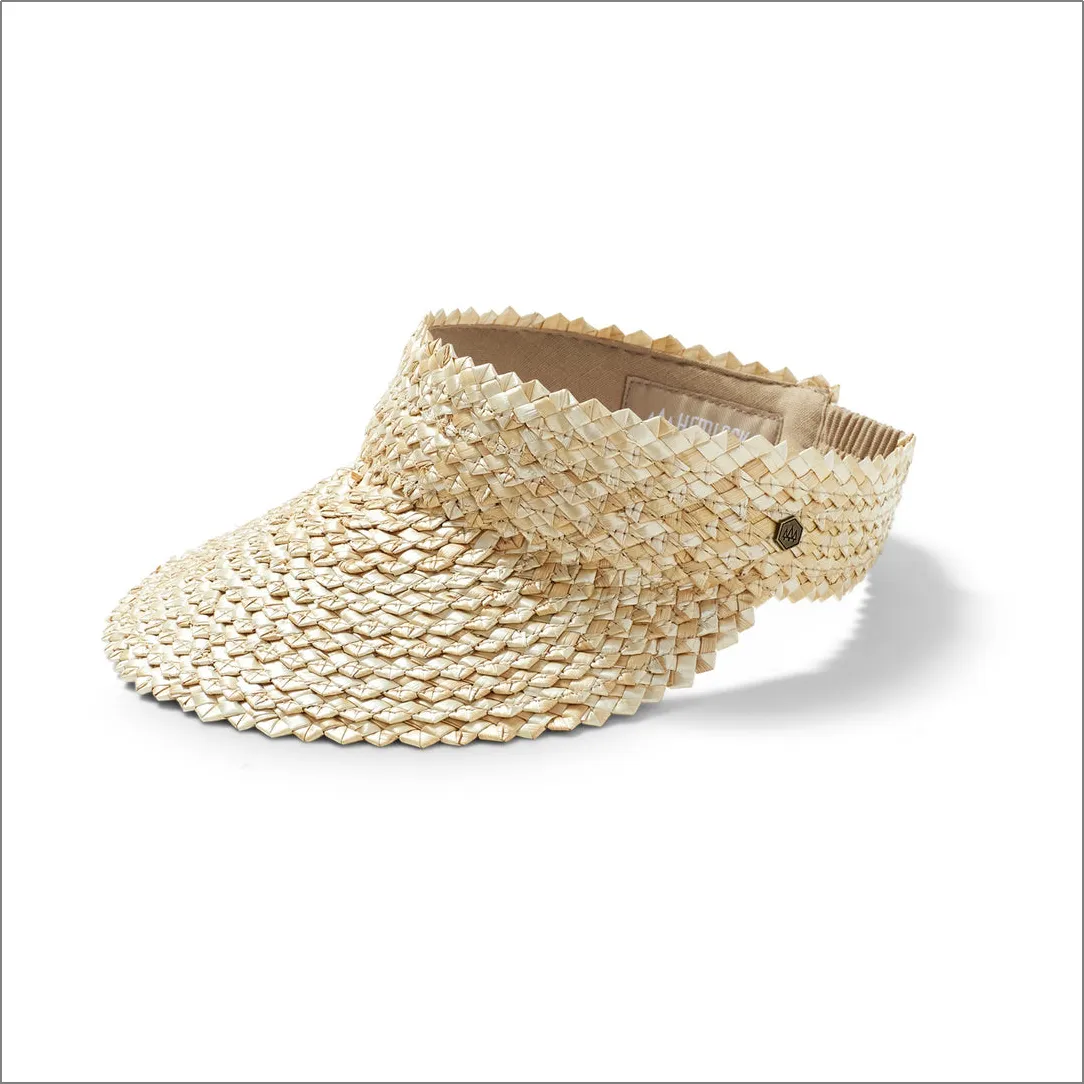 4. Price
A lifeguard hat is about $ 36; a premium fedora is between $ 68 and $ 84; a sun visor is $ 56; and a beanie is $ 22.
5. Where to Buy Hemlock Hats?
They built an online mall through Shopify, which is also sold on Amazon.
Shopify is an e-commerce platform that runs online and offline for building a website that contains your online store. It sells as a subscription service, so there's no need to piece together different web development elements like a domain name, a third-party theme, and hosting.
Amazon is a massive online retailer that has a market capitalization as of June 2018 that is in excess of $268 billion U.S. As well as being an online retailer, Amazon allows individuals and businesses to sell and display products for sale online. It is the largest internet retailer in the world by revenue, with 2017 revenues of more than $177 billion.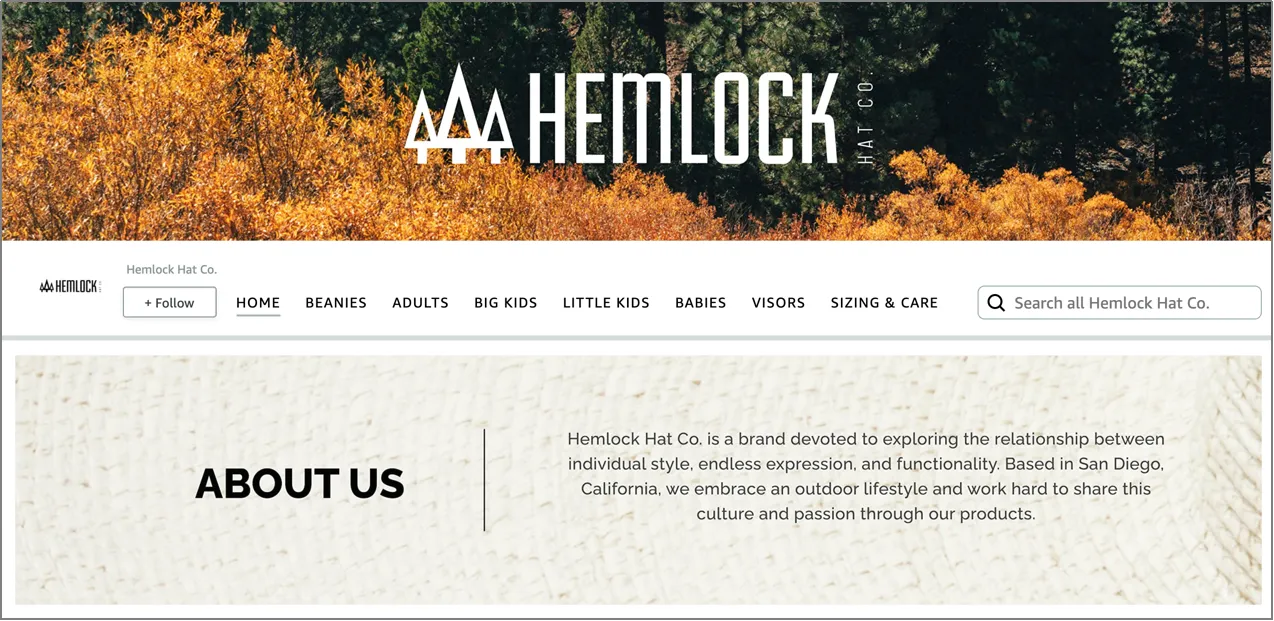 6. Where are Hemlock Hats Made?
In Mexico and Asia.
Mexico is a country in southern North America and, after Brazil and Argentina, the third largest in Latin America. Its society is characterized by extremes of wealth and poverty, with a limited middle class wedged between an elite cadre of landowners and investors on the one hand and masses of rural and urban poor on the other.
Asia is the world's largest and most diverse continent. It occupies the eastern four-fifths of the giant Eurasian landmass. Asia is more of a geographic term than a homogeneous continent, and the use of the term to describe such a vast area always carries the potential of obscuring the enormous diversity among the regions it encompasses.
7. Who Owns Hemlock Hat Co?
Anthony Lora. Owner and Founder at Hemlock Hat Company.
8. Related Data
Headquarters: 2793 Loker Ave W, Carisbad, California, 92010, United States
Revenue:< $ 5 Million
Phone Number: (888) 490-6440
The company's hats are sold in more than 500 stores nationally. It currently sells 40 different straw hats and recently launched a brand-new line of visors. The company currently has 11 employees.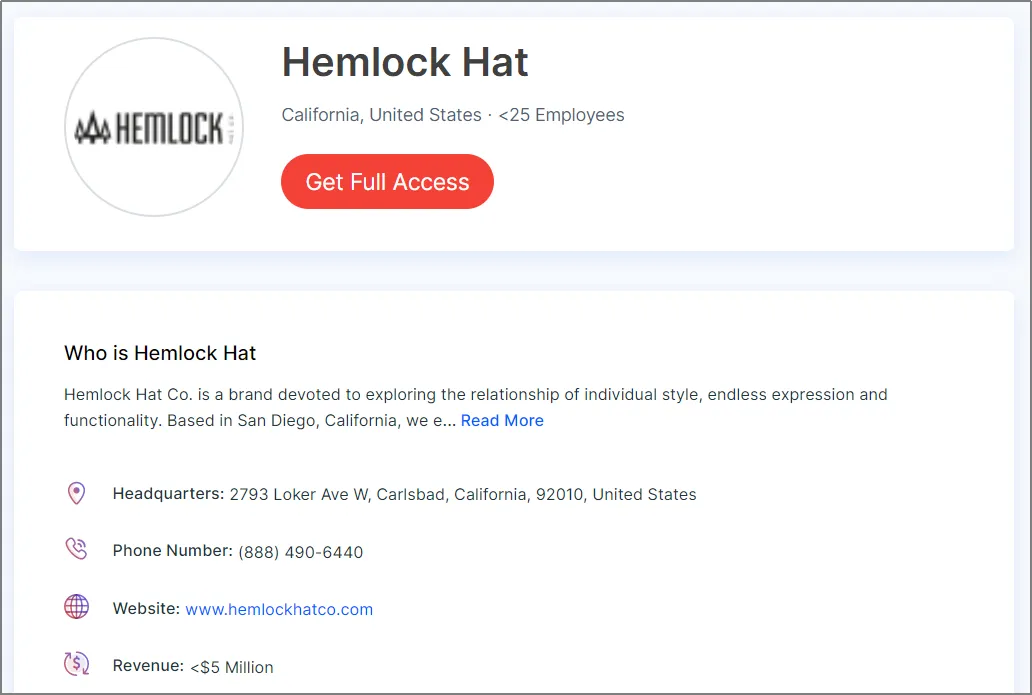 For more info, please refer to zoominfo.
Ok, that's all for today's article, and please go further on this website to get more!