Being able to design your caps or hats is a fantastic way to stand out from the crowd and fully express yourself.
The simplest way to master hat creation is to employ the best hat design software that allows you to experiment. For hats design, there is 8 software. Let us take a look.
1. Adobe Illustrator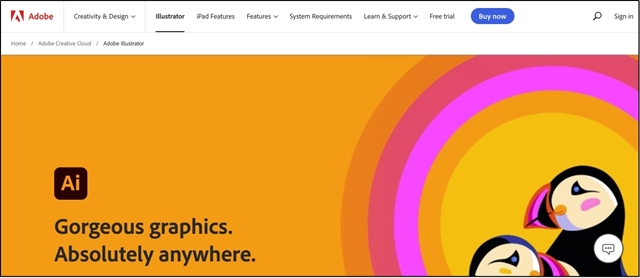 Source: Adobe Illustrator
Adobe Illustrator is a vector graphics editor and design program developed and marketed by Adobe Inc. Originally designed for the Apple Macintosh, the development of Adobe Illustrator began in 1985. Along with Creative Cloud, Illustrator CC was released.
It is used to create various digital and printed images, including cartoons, charts, diagrams, graphs, logos, and illustrations. Illustrator allows a user to import a photograph and use it as a guide to trace an object in the picture.
2. Photoshop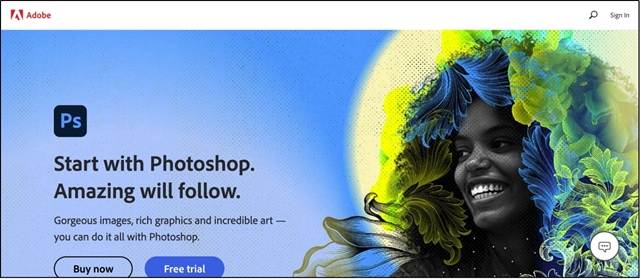 Source: Adobe Photoshop
Adobe Photoshop is a raster graphics editor developed and published by Adobe Inc. for Windows and macOS. It was initially created in 1988 by Thomas and John Knoll. Since then, the software has become the industry standard in raster graphics editing and digital art as a whole.
It is a graphics designing application software. It is used by photographers, graphic designers, video game artists, advertising, and meme designers. It is used to edit photos, create art, retouch product photos, images from raster to vector, photo manipulation, etc. Photoshop can do nearly anything online media.
Photoshop is absolutely a good drawing program. While its primary function is built around photo editing, it has the tools you need to draw. This system is excellent for creating custom creations that look amazing. It offers a vast collection of pens and brushes that will help you create in no time.
3. Coreldraw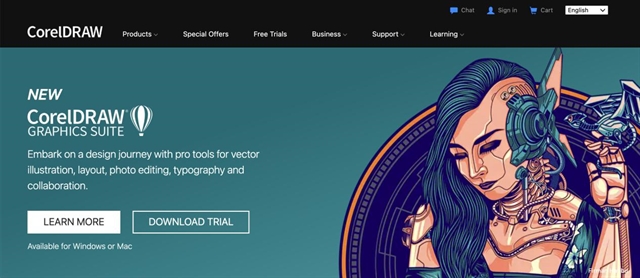 Source: https://www.coreldraw.com/en/
CorelDRAW is a vector graphics editor developed and marketed by Corel Corporation. It is also the name of the Corel graphics suite, which includes the bitmap-image editor Corel Photo-Paint and other graphics-related programs.
CorelDraw is used primarily as a vector graphics editor for marketing and advertising businesses, particularly those specializing in print advertising development. Outside of logos, CorelDraw is a program used in the professional space to create brochures, newsletters, business cards etc.
An ideal choice for any vector graphics project. Compared with photoshop, photoshop is a suitable choice for your raster graphic projects. So, the choice is quite evident. Both software offers you plenty of useful features, and you can easily choose depending on your needs.
4. Style3D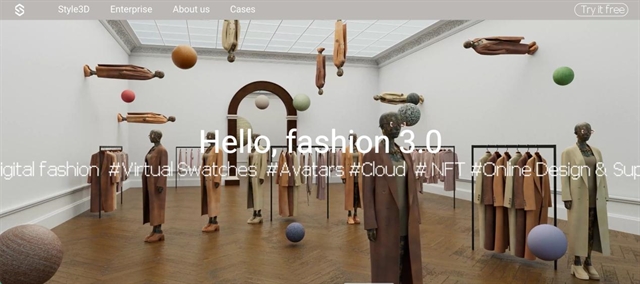 Source: https://www.linctex.com/
Style3D is the world's first digital platform for creating and collaborating with virtual samples. From material capturing and 3D designing to showcasing through virtual showrooms and into production with intelligent pricing and commodity display, it provides a digital platform that covers all aspects of 3D. Also, I've found their online platform on Youtube, which you can check for more information.
Martin Kleckner also has an excellent online course teaching How to Quickly Create Clothing using Blender and Marvelous Designer, which explains how to create CG clothing in a few minutes; super perfect and meaningful for learners.
5. Optitex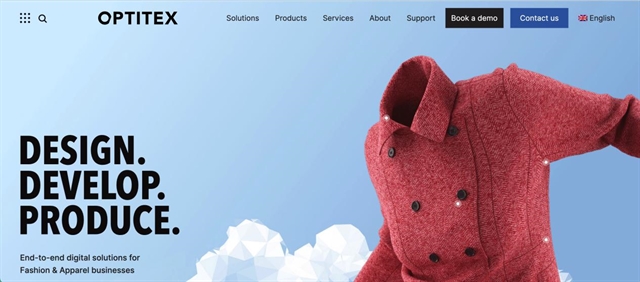 Source: https://optitex.com/
Optitex is a leading 3D Virtual Prototyping & 2D CAD/CAM software solution for the apparel, automotive, aeronautics, industrial fabrics, and upholstery industries.
This company presents these industries with innovative, open, and easy-to-use products designed to facilitate collaboration among the various partners throughout the manufacturing process.
Since its founding in 1988, Optitex has been sold and supported worldwide through certified distributors and OEMs. They have their course online, teaching how to Design and Stich in 3D Bags and Pack Packs. Work with actual 3D hardware, piping, buttons, and High-Quality Render.
6. Placeit: Great Hats Mockup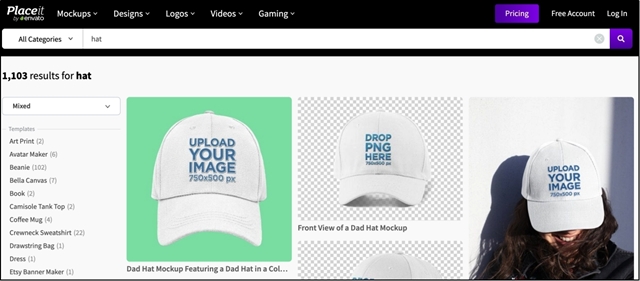 Place, for Free Mockups, Design Templates, Logos, and Customizable Videos, also has hat mockups, which help to create images of hat designs.
Many people would compare Placeit with canvas. The most significant difference between the two tools is that Canva is a much more user-friendly option for users who want to create designs from a blank canvas or for customization options. Placeit mainly focuses on making the creation process as quick and easy as possible for users.
7. SolidWorks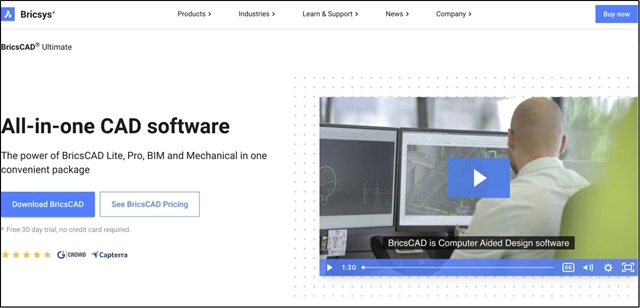 Source: https://www.bricsys.com
SolidWorks is a solid modeling computer-aided design and computer-aided engineering application published by Dassault Systèmes. According to the publisher, over two million engineers and designers at more than 165,000 companies were using SolidWorks as of 2013.
It provides easy-to-learn yet compelling functionality that shortens product development time, reduces costs, and improves quality.
Also, it focuses on quickly creating 3D solid models of your design, rapidly creating complex parts and assemblies on screen in 3D as opposed to flat 2D drawings, which leads: Faster design development and detailing—improved visualization and communication.
8. Modo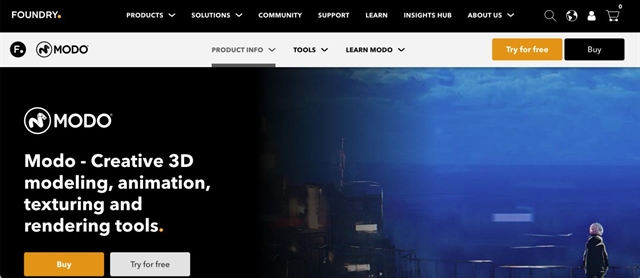 Source: https://www.foundry.com/products/modo
Modo is a polygon and subdivision surface modeling, sculpting, 3D painting, animation, and rendering package developed by Luxology, LLC, which is now merged with and known as Foundry. The program incorporates n-gons and edge weighting features and runs on Microsoft Windows, Linux, and macOS platforms.
For both organic and complex surface modeling, Modo is just plain great. Pair it with Zbrush, and you can do anything. Modo also has a fantastic UV toolset, excelling at organic and complex surface models. You can better it with a third-party application like Ryzom Unfold 3D, but it's damn close.
Modo is artist-friendly; as for it being easy or hard, it's a lot easier than Houdini and harder than SketchUp.
Summary
Hats are fashion; hats are love, and hats are everything we have. As long as you love it, we make it, that's what Foremost is for, and that's what Foremost is all about, for your fashion life and everyday living, as a fashion & hats manufacturer.
For creativity, the art of applying design, aesthetics, clothing construction, and natural beauty to clothing and its accessories, influenced by culture and different trends, is a fantastic industry in this world.
Here comes a question, what makes a good hat design?
The answer would be crisp; clean images work incredibly well on hats. Simplified illustrations, line drawings, and designs that don't include many small details would all be great options to feature on your hat.
"Don't be into trends. Don't make fashion own you, but you decide what you are, what you want to express by the way you dress and the way to live." Quote from Gianni Versace: all in love, love hats design, love your life and make everything best!!
I hope you enjoy today's article and have something you've learned. Don't forget to share your opinions and leave us your comments!!