Almost everyone wears a baseball cap, but do you know some brands? This article lists the standard baseball cap brands. Let's see it together.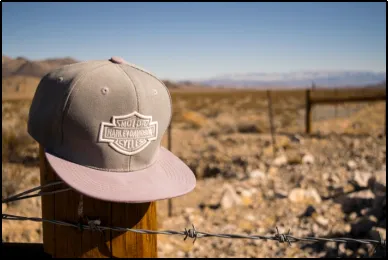 Photo by Joshua T
1. Yankee
Yankee, as some Baseball cap fans probably know. This term is contracted from Yank have several interrelated meanings, all referring to people from the United States.
Why is Yankee so Famous?
The team is perennially among the leaders in MLB attendance. Arguably the most successful professional sports team in the United States, the Yankees have won 19 American League East Division titles and 27 World Series championships, all of which are MLB records. No pain, no gain. That's the key to success.
Yankee Products & Design?
Official Licensed New York Yankees products, including official jerseys, caps, t-shirts, jackets, knits, and collectibles by Majestic Athletic, New Era, '47 Brand, and Forever Collectibles.
Its LOGO design was created in 1877 by Louis B. Tiffany. Because one of the club's owners, Bill Devery, was a former NYC police chief, the design was adopted by the organization.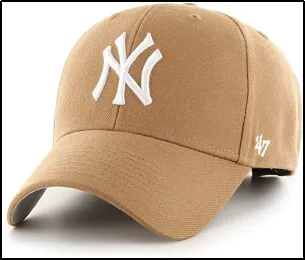 2. Gucci
Gucci is an Italian fashion label founded in 1921 by Guccio Gucci, one of the oldest Italian fashion brands in operation today. It started as a luggage manufacturer and produced luxury travel goods for Italy's wealthy upper classes.
What is Gucci famous for?
Known for its double G logo, Gucci is still the most popular brand in the world. Their bags have a rich history with royals, politicians, heads of state, and movie stars. This record confers the Italian label with a unique sense of prestige, status, and desirability.
Gucci Today?
Nowadays, Gucci is hailed as a high-end designer brand name that confers the wearer's instant social status. According to the brand's marketing ads, Gucci is a brand that charges "as much as people are willing to pay."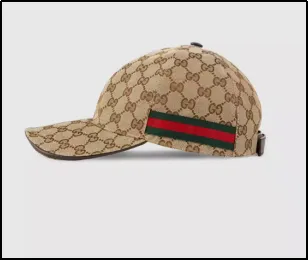 3. New Era
New Era is an international lifestyle brand with an authentic sports heritage of over 92 years, refining the art and science of crafting the best headwear in the world.
What Type of Brand is New Era?
The official manufacturer of baseball caps for Major League Baseball. They make the on-field versions worn by big leaguers and the replica 59/50 models you, me, and everyone else wears.
What is the New Era Symbol?
New Era, the official on-field brand of MLB caps, will have its logo featured on the left side of each player's cap. The new caps will debut in the wild card games and continue throughout the playoffs and will become a permanent part of uniforms in the 2017 season.
The replicas — which constitute over 90% of the caps it makes — are made by third-party manufacturers in places such as China, Vietnam, Bangladesh, and Haiti. According to New Era's contract with Major League Baseball, however, the on-field caps are made in the USA. For the past several years, they have been made at a Derby, New York factory, which employs 219 union workers.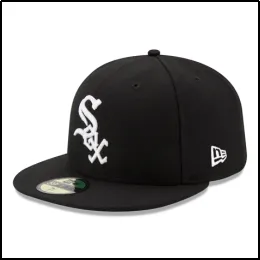 4. Richardson
Richardson Sports, Inc. operates as a wholesale distributor of sports apparel. The Company offers headwear products of various styles and
colors, as well provides sports equipment. Business mode: wholesale and custom
What is Richardson 112?
This is the classic Richardson trucker hat, with tons of color options and multiple sizing options, and we can decorate these with many techniques. With a quick turnaround, tons of color options, and low minimums, this trucker is a versatile item to showcase your logo, with a global research volume of 11.2K, according to SEMrush.
Crown: Structured
Profile: Mid
Panels: 6 panel

Eight stitching on the visor
Pre-curved Visor

Mesh Back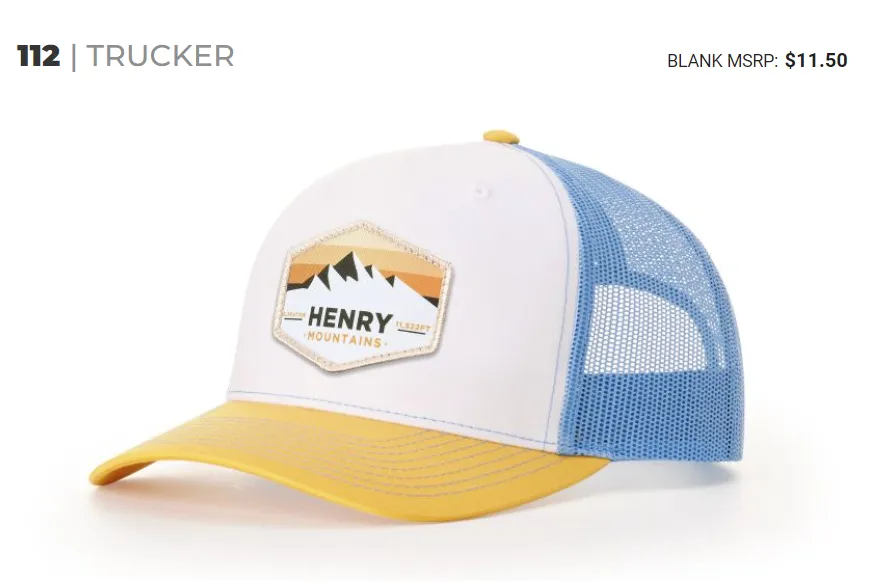 5. Flexfit
Flexfit LLC is one of the world's largest custom, private label headwear vendors. They manufacture hats for some of the most reputable brands
in the sports, streetwear, action sports, golf, and outdoor markets and also offer a wide selection of wholesale blank caps.
What Makes Flexfit Unique?
Technology. Their caps are made by weaving polyurethane spandex into their sweatband for a comfortable stretch and fit. It is also incorporated throughout the crown of the Flexit hat for added elasticity.
Their technology is the backbone of various Flexfit collections like the Flexfit 110, Flexfit 210, and Flexfit Delta, shared among Flexfit's core products to provide the best fit possible.
What are Flexfit Styles?
The Flexfit collection offers a wide range of popular styles! The most popular are the Flexfit trucker hats, snapbacks, flat bill caps, baseball caps, and dad hats. These different styles come in various colors to choose from (their Flexfit 6277 comes in 20+ colors).

6. Reds
Red MLB hats debuted Tuesday and were a way to honor each MLB team's loyal fanbase. For the Reds, the hat featured a single area code of 513, a buckeye, and an image of what might be chili, among other things.
What do the Reds Mean in baseball?
In 1869, Harry Wright formed the Cincinnati Red Stockings, and the team played its home games at Union Grounds, located just west of downtown. Its name originated from the high red socks or stockings the team wore with its knee-length pants.
Where does the Name Reds Come From?
The Cincinnati Reds, a baseball team that traces its roots back to the first-ever professional franchise in 1869, took its name from clothing worn by players. The 1869 team was named the Red Stockings after the bright red knee-high socks the players wore, known then as ballistics.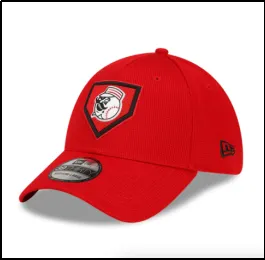 7. MLB
Major League Baseball is a professional baseball organization and the world's oldest major professional sports league. As of 2022, 30 teams play in Major League Baseball—15 in the National League and 15 in the American League —with 29 in the United States and 1 in Canada.
Is MLB a Company?
MLB is the only major professional sports organization with its tech and product capabilities 100% operated in-house. An organization with nearly 170 million followers, from inside-the-ballpark fans to those who cheer from their dugout at home.
What is the Official Brand of the MLB?
MLB, the official logo of Major League Baseball, was designed by Jerry Dior in 1968 when MLB commissioned the marketing firm Dior worked at to create a logo for the centennial celebration of professional baseball, set to take place in 1969. The logo first appeared on uniforms during the 1969 season.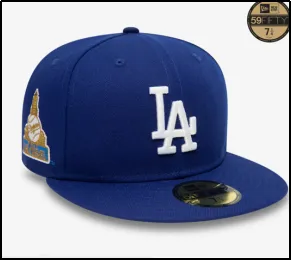 8. Balenciaga
Balenciaga owns about 180 stores globally, with over 1900 staff in only two locations. Its products are expensive and full of quality. It sources the best raw materials, giving durability to its finished product.
Why is Balenciaga so Popular?
It's popular because it is a high-demand brand. The demand is there if consumers are willing to pay much more for a pair of Balenciaga products. Balenciaga used sleek and linear lines in the post-war era that deviated from Christian Dior's hourglass shape popularized at the time.
What is Balenciaga Brand Known for?
Famed for his exquisite craftsmanship and innovative designs, Spanish couturier Cristóbal Balenciaga was known as 'The Master' of haute couture. Then continues to shape fashion today. Haute couture is like an orchestra whose conductor is Balenciaga.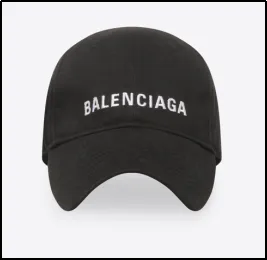 9. Burberry
Burberry is a global luxury brand headquartered in London. We make luxury clothing, leather goods, accessories, fragrances, and beauty products that marry the finest craftsmanship and design with cutting-edge technology.
Why is Burberry so Popular?
As one of the most iconic brands of all time and also one of the most distinctive, its trademark check pattern makes it instantly recognizable. The brand has defined elegance and class for decades.
Is Burberry Chavvy?
In the US, for instance, the general sentiment is that Burberry is an "affordable luxury" brand, more closely aligned to Coach than Dior, and therefore overly priced in the eyes of consumers.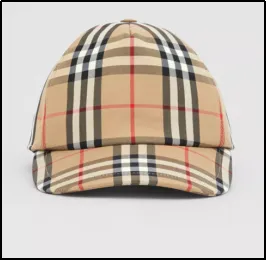 10. Fendi
Fendi. Italian luxury fashion house Fendi was founded by Adele and Edoardo Fendi in 1925. The company is known for its fur, leather goods, and other luxury products. LVMH bought a stake in Fendi before becoming a majority stakeholder in 2001.
How did Fendi become Fendi?
Adele Casagrande, born in 1897, started designing at a very young age, and in 1918, when she was 21, she opened her first leather and (secret) fur workshop on Via del Plebiscito in Rome. Later, she changed the company name to 'Fendi' after marrying Edoardo Fendi in 1925.
They created the fashion house in Rome in 1925. Since that time, Fendi has been known for its luxury and opulence. The brand began with making leather goods and quickly dove into the fur business — two things Fendi is still known for today.
Why is Fendi Expensive?
It stands for quality, tradition, experimentation, and creativity. The Fashion house's headquarters is still located in Rome, where it all started almost a century ago.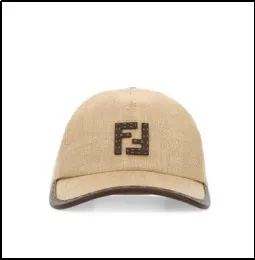 11. Louis Vuitton
Louis Vuitton, a French luxury brand, has a rich heritage, provides status and exclusivity, and has considerable consumer demand and a loyal customer base. Also, they give some of the best high-quality bags globally.
Basic History of LV?
Since 1989, Louis Vuitton has been led by chair and CEO Bernard Arnault. He has since guided LVMH on a fast-paced acquisition spree, picking up dozens of new acquisitions in the past three decades. Then, the company has seen significant success with acquiring many different luxury brands across multiple areas.
Louis Vuitton is the world's most valuable luxury brand and is a division of LVMH. Its products include leather goods, watches, jewelry, and accessories.
Why is Louis Vuitton so Costly?
For its rich heritage and loyal customer base. Crowned the world's most valuable luxury brand for six consecutive years between 2006 and 2012, Louis Vuitton is one of the most recognized names in high-end fashion today.
Known best for its collection of luxury trunks and luggage, Louis Vuitton sells a range of ready-to-wear clothing, leather accessories, perfumes, fashion jewelry, and other luxury products.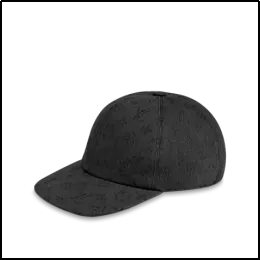 12. Under Armour
Underarmour, an American sporting goods manufacturer, supplies athletic and casual apparel and footwear. Even though the company was founded in 1996, Under Armour generated the fourth-highest athletic apparel sales globally.
The Design of Under Armour?
The logo was born from the Under Armour name. When the company was first starting, Kevin Plank mentioned the idea of calling it "Body Armor." His brother, Bill, misheard him and thought he said: "under armor." The logo was designed soon after that, combining the "U" in "Under" with the "A" in "Armour" to form a very simplistic logo that is now recognizable around the world.
What does Under Armour stands for?
It's a symbol of speed, strength, and athleticism. People are proud to wear clothing that displays the Under Armour logo because they see it as a message about their lifestyle and interests.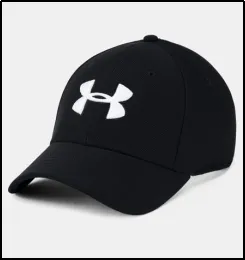 Which brand do you like best?