If you want to sell more fedora, this guide will help you. In this research, we analyzed 1279 keywords from Google Keyword Planner and Amazon. So let us dive in.
1. The market size
Google

From Google keyword planner, we found the search index for fedora is around 10000-100000.
However, this is an estimate data. So we used SEMrush to know the exact search index.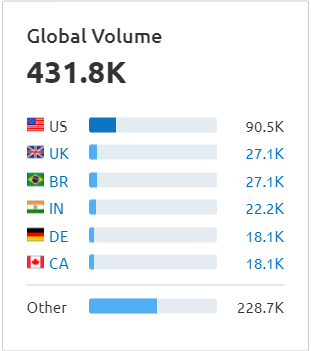 From the chart above, we found it is not too bad.
Amazon

From Amazon, we found the search index for fedora is 135000, which is good.
Next, we want to know whether it is rising, from Google Trend, we know it is dropping.

2. The main factor people care about fedora

In this step, we also use Google Keyword Planner, from the top 15 keywords, we can know people love trilby hat.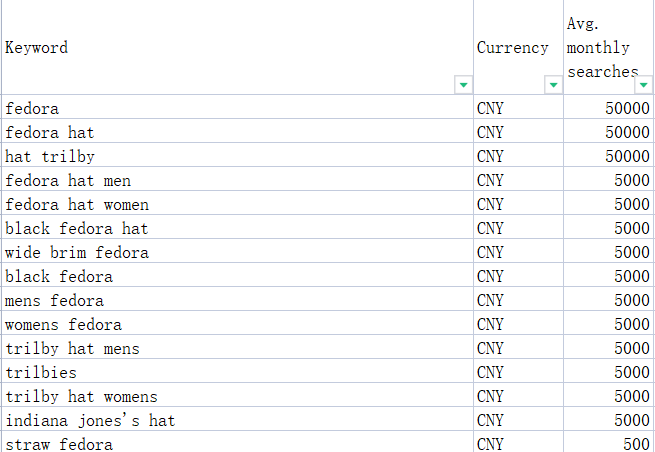 And we found the brand people like the most is Indiana Jones's.
3. Who loves fedora most?
By SEMrush, we came to a conclusion, that men and women both love fedora, and women search more.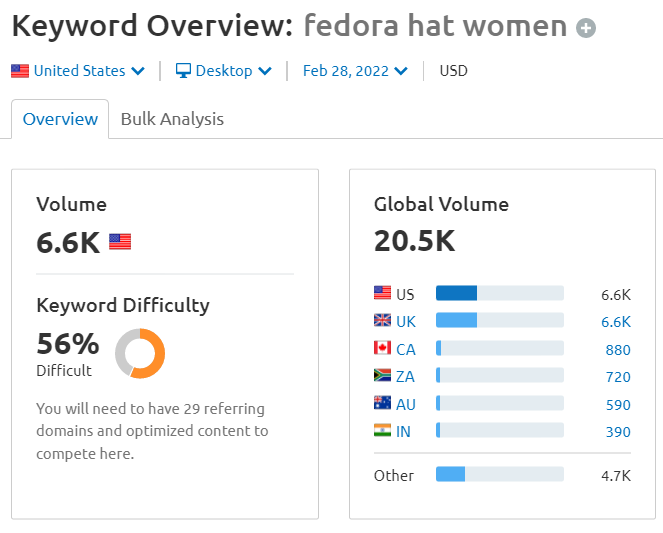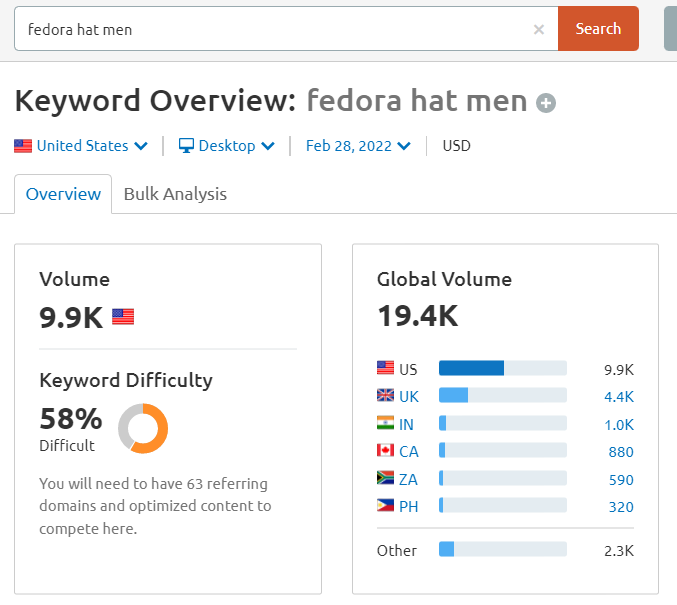 4. Which color fedora do people love?
We can know black is the most popular color, normal color.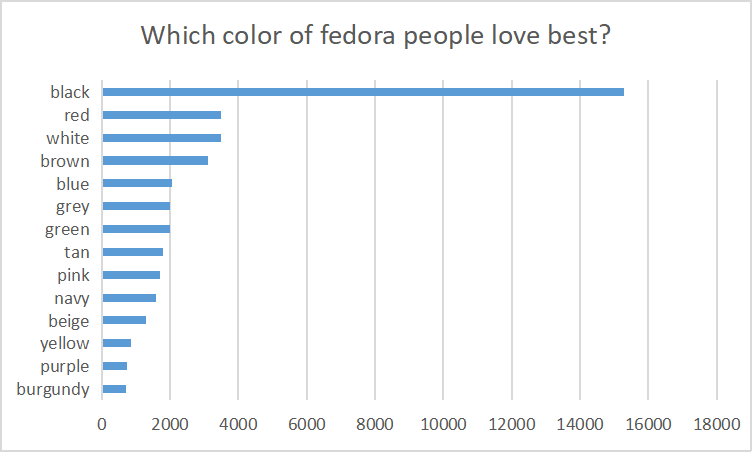 5. Style
In this step, we use Amazon. The best sell one on Amazon is a trilby.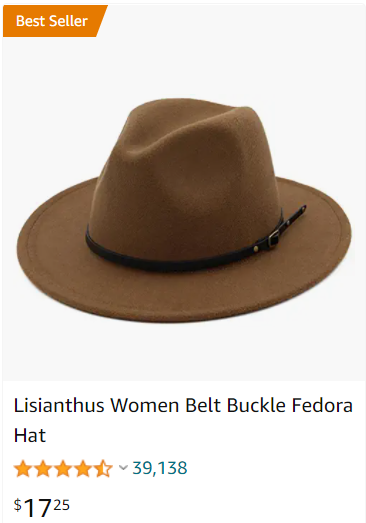 Hope this can help you. Click to get 2022 best fedora.