Dickies is a tooling brand from the United States, founded in 1922. The brand is known for its durable, functional, and comfortable workwear products, including work pants, overalls, work shoes, and more.
Official Website: https://www.dickies.com/
Main Products:
Dickies products are widely used in construction, manufacturing, agriculture, logistics and other industries, as well as outdoor activities and leisure fashion fields. Dickies products are designed with a focus on practicality and comfort, using high-quality materials and workmanship to ensure product durability and comfort. The brand's work pants are designed with double stitching and reinforced knees for durability and comfort. Workwear features multiple pockets and a loose fit to allow workers to carry tools and move freely.
In addition to tooling products, Dickies also launched a series of fashion and leisure products, such as T-shirts, shirts, coats and so on. These products continue Dickies' consistent pragmatism style, while injecting fashion elements, becoming the choice of young people and fashionable people. In short, Dickies is a tooling brand that focuses on practicality and durability. Its products are widely used in various industries and fields, and it also has a certain influence in the fashion field.

Hat:
Dickies hats are known for their durability and high quality. Includes baseball cap, trucker hat, beanie, bucket hat, etc. These hats are usually made of strong materials like cotton and polyester to ensure their durability and long life. Dickies hats are designed to be simple and functional, suitable for a variety of occasions, including outdoor activities, work and everyday wear. These hats are usually available in a variety of colors and styles to suit different groups of people.
Dickies hats are also relatively affordable for those who want to buy high-quality hats. From 19.9 to more than 60 US dollars, covering various price segments. In conclusion, Dickies hats are a brand of high-quality, practical and economical hats suitable for various occasions and groups of people.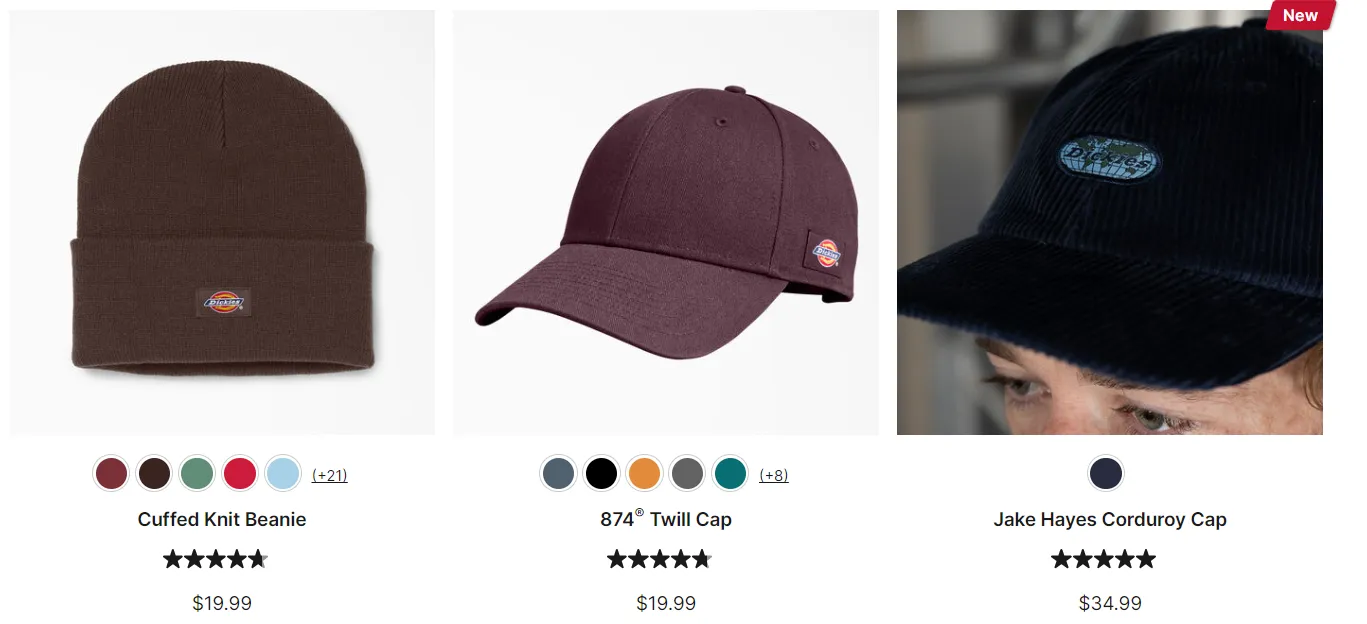 Revenue and Vision:
As of 2021, Dickies has about $2 billion in revenue. The brand has a wide reputation and market share in the US market, and also has a certain influence in the international market. Dickies' success is due to its high-quality products and extensive sales channels, including online sales, retail stores and wholesalers. In addition, the company also pays attention to social responsibility, actively participates in charity and environmental protection activities, and has won the trust and support of consumers.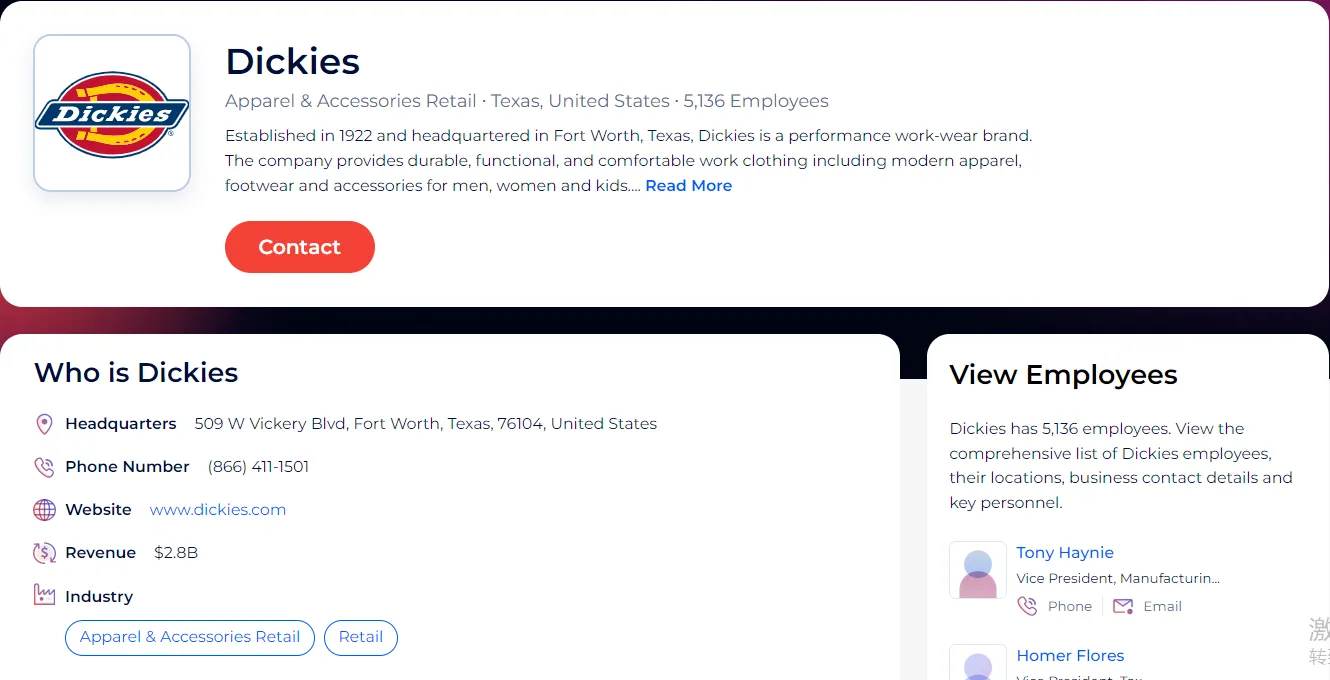 What is your idea?