For fashion and beauty, a high-quality straw hat will protect your skin from sunburn while ensuring you look stylish and up to date. What are you waiting for? See the top brands, and let's move on to the hats! The data is from Google Keyword Planner.

Top 10 Straw Hats Brands
1. Hemlock Hats
Brand Intro: Founded three years ago by 28-year-old Anthony Lora, the startup's hats are now sold in over 1,500 retail stores, including coveted spots at Tilly's and The Buckle.
Main Products: Straw hat.
Price: $25.00~$84.00
Underbrim: Well-designed, colorful under brim lifeguard straw hats, for instance, ISLANDER, JAVA, LAST CALL, MIDWAY, SKIPPER, and RAMBLER, full of creativity and be loved by customers.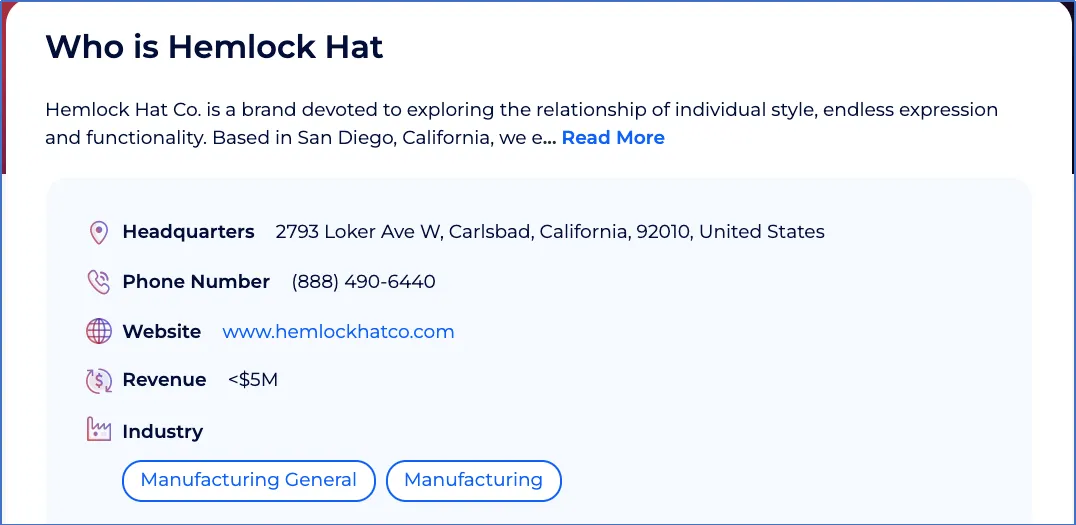 2. Stetson

Brand Intro: Stetson has been associated with the highest quality in cowboy and Western hats. Stetson, in 1865, was the maker of the Stetson cowboy hats but ceased manufacturing in 1970. Stetson hats are now being manufactured in Garland, Texas, by Hatco, Inc., which also produce Resistol and Charlie 1 Horse hats.
Main Products: Felt & Straw Fedora, Classic & Baseball caps, Trucker hats, etc.
Price: $130.00~$400.00
3. Gucci
https://www.gucci.com/hk/en_gb/

Brand Intro: Gucci was founded in 1921 by Guccio Gucci in Florence, Tuscany. Under the direction of Aldo Gucci (son of Guccio), it became a worldwide-known brand, an icon of the Italian Dolce Vita.
Main Products: Straw hats, trucker hats, snapback hats, etc.
Price: $4,000+

4. Billabong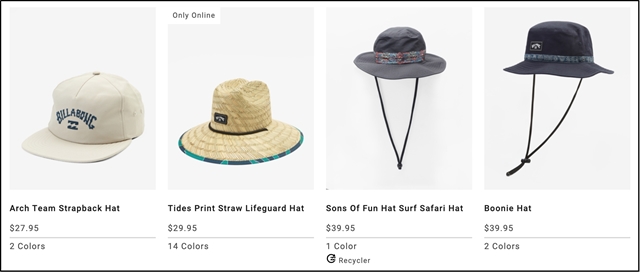 Brand Intro: Billabong is the when it comes to the surf lifestyle one brand t, one of Billabong's earliest stockistse surf lifestyle. City Beach is one of the earliest stockists of Billabong features a vast rGordon Merchant founded clothing, accessories, and footwear from the AustFounded on the Gold Coast, Queensland, Australia, in 1973, by Gordon Merchant.
Main Products: Straw hats, trucker hats, snapback hats, etc.
Price: $20.00~$40.00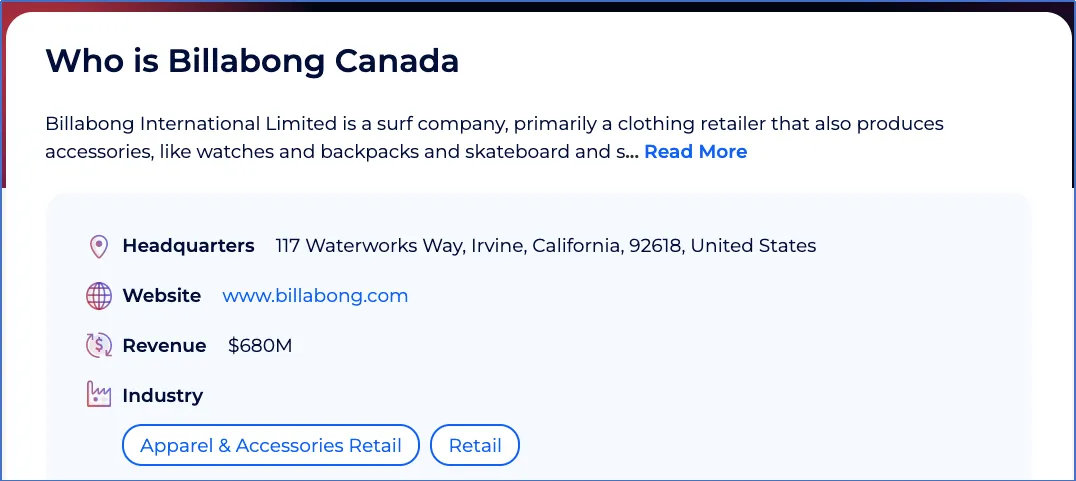 5. Quiksilver

Brand Intro: Quiksilver is a brand of surf-inspired apparel and accessories that was founded in 1969 in Torquay, Australia, but is now based in Huntington Beach, California.
Main Products: Straw lifeguard hat, trucker hat, bucket hat, flex fit hat.
Price: $20.00~$40.00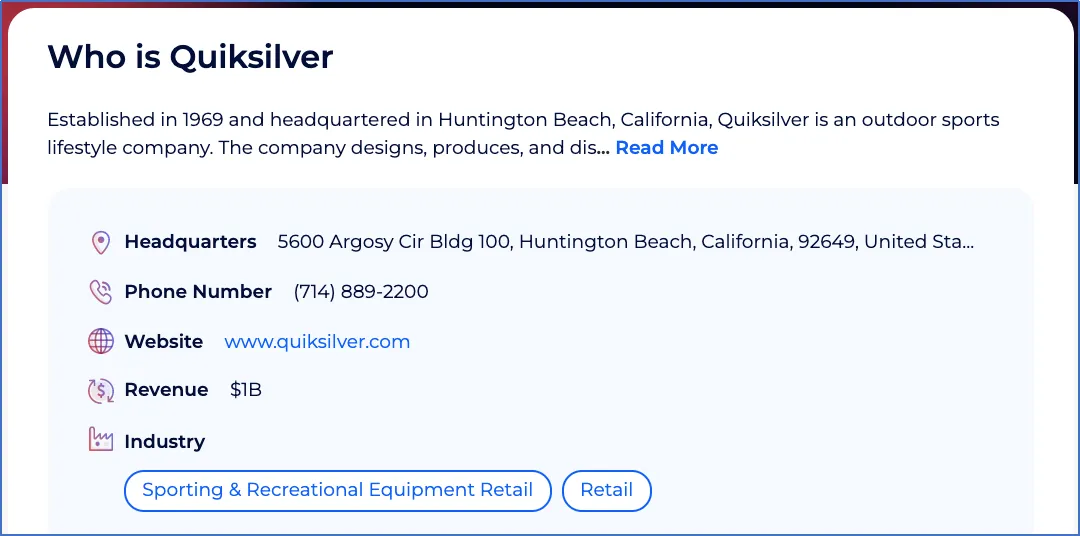 6. Brixton

Brand Intro: Founded in 2004, Brixton is the collaboration of three friends who wanted to convey their lifestyle through unique products. Based in Oceanside, C.A., Brixton manufactures a full line of apparel, headwear, and accessories and is distributed in over 30 countries.
Main Products: Snap cap, fiddler cap, straw hat, bucket hat, beanies, etc.
Price: $50.00~$100.00
7. Janessa leone

Brand Intro: A Janessa Leoné classic, the Aisley hat features Panama straw that has been bleached white with a contrast light grey leather band. We love the sleek design of this minimalist fedora. It's no wonder this hat is one of our best-selling styles.
Main Products: Straw hat, felt hat, etc.
Price: $300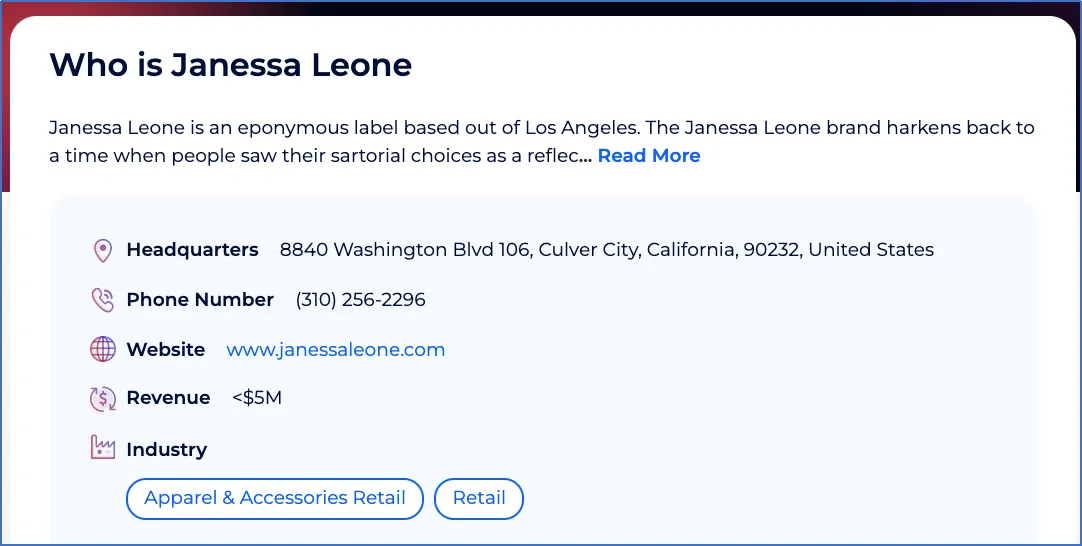 8. Roxy

Brand Intro: 1979 by Steven Bauman, Steven Greenberg, and Richard Newhouse. The Roxy was a famous night club located at 515 West 18th Street in New York City. Situated in the Chel selection of Manhattan.
Main Products: Bucket, straw hat, sun hat, baseball cap, fedora, etc.
Price: $20.00~$40.00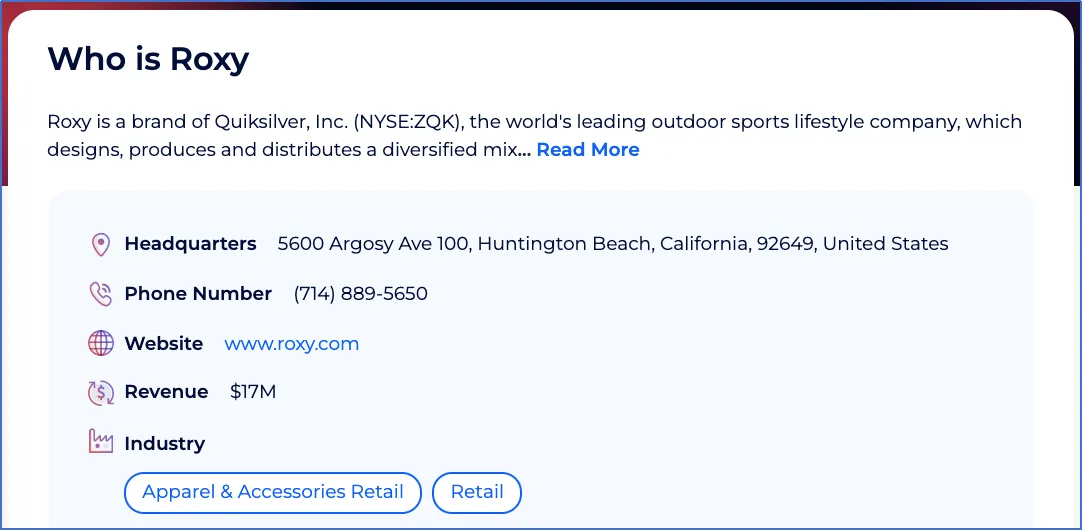 9. Charlie 1 horse
https://www.charlie1horsehats.com/

Brand intro: Charlie 1 Horse is the fun, fashion-forward, and sometimes flamboyant brand manufactured in the same Garland, Texas factory as iconic cowboy hat brands Stetson, Resistol, and Wrangler.
Main Products: Straw hat, felt hat.
Price: $35.00~$135.00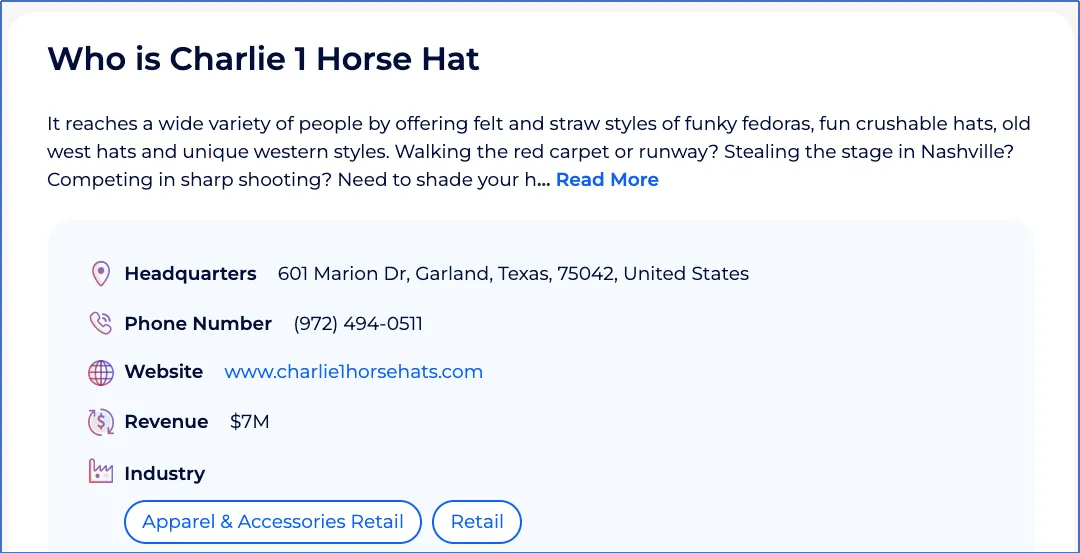 10. Resistol

Brand Intro: Resistol Hats is a Garland, Texas-based manufacturer of hats. The company is best known as a maker of cowboy hats. The company has long been an essential part of Garland's manufacturing base. The company is reportedly well diversified and makes many hat types, including safari and baseball styles.
Main Products: Felt hat, straw hat, wool hat, cap, palm hat, etc.
Price: $135.00~$500.00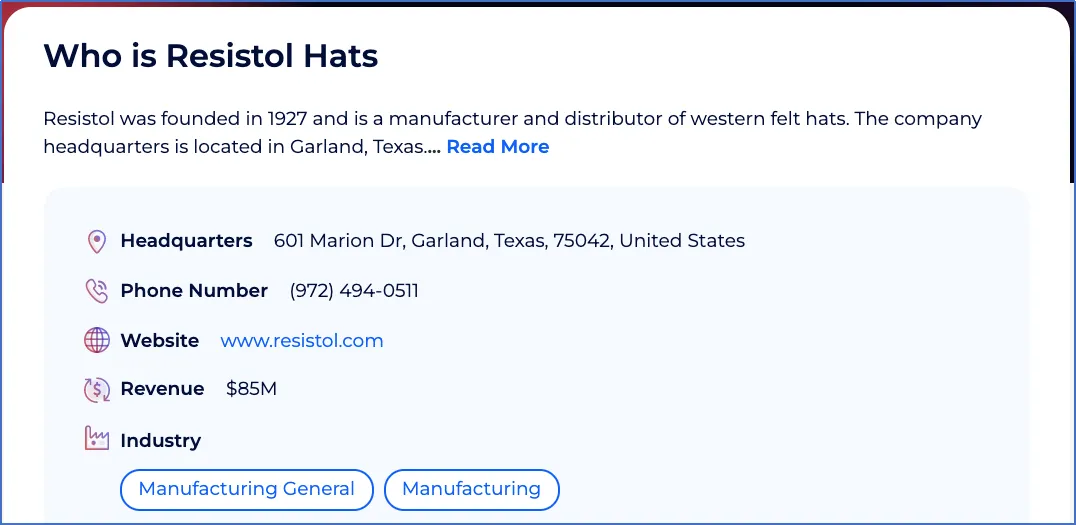 l Other 40 Brands
1. Maison Michel
https://michel-paris.com/en/
Brand Intro: Since 1936, in its Parisian ateliers, Maison Michel has been making hats that could never be considered mere accessories. Every day, hatters and milliners create new pieces using their unique, valuable know-how, passed down with passion from generation to generation. Season after season, artistic director Priscilla Royer draws on the heritage of Maison Michel to reinvent the luxury hat in her way.
2. Eugenia Kim
Brand Intro: Eugenia Kim is a New York City-based accessories designer best known for her hats. Kim grew up in Pennsylvania and was the first child of their parents who immigrated to the United States from Korea. She did well in science and math studies and graduated from Dartmouth College in 1996 with a degree in Psychology.
3. Rag & Bone
https://www.rag-bone.com/?gc=HK
Brand Intro: Rag & Bone is an American fashion label helmed by Marcus Wainwright, originally from Britain. The brand is sold in more than 700 shops around the world, as well as in Rag & Bone retail stores.
4. Ruslan Baginskiy
Brand Intro: Baginskiy Ruslan Volodymyrovych (Ukrainian: Багі́нський Русла́н Володи́мирович) is a Ukrainian headwear and accessory designer, a founder of the eponymous Ruslan Baginskiy brand. Ruslan is currently based in Kyiv, Ukraine.
5. Bailey
A Dutch fashion brand specialising in designing and manufacturing men's only fashion apparel since 1955. It offers a stylish collection inspired by current design and with a focus on the details, using soft fabrics.
6. Peter Grimm
https://www.hatsunlimited.com/brands/Peter-Grimm
Brand Intro: We make and sell a variety of men's and women's hats including lifeguards, caps, buckets, drifters, beanies, resorts, genuine Panama, fedoras, and more, founded in 1989.
7. Dorfman Pacific
https://www.dorfmanmilano.com/
Brand Intro: Dorfman Pacific is an American headwear company that began as Dorfman Hat & Cap Company in 1921 and has continued its traditional excellence ever since. Dorfman Pacific hats include brands like Aegean, Scala, DPC, Stetson, Brooklyn, and Indiana Jones.
8. Wyeth
Brand Intro: Wyeth is a California hat label rooted in the lifestyle of our golden state. Premium and wearable, all our collections are created in our sunny Californian studio.
9. Miami dolphins
https://www.miamidolphins.com/
Brand Intro: Miami Dolphins Gear includes sportswear for any occasion featuring the latest trends, including the throwback Miami Dolphins jerseys freshly released for the season. Heineken USA has secured its first sponsorship deal with a National Football League team as the official import beer and hard seltzer partner of the Miami Dolphins and Hard Rock Stadium.
10. Cavender's
Brand Intro: Cavender's has been a trusted cowboy boot and western wear outfitter for over 50 years. Now, it remains a family business, run by James and Pat's sons, Joe, Mike, and Clay, who oversee the growth, development, and day-to-day operations.
11. Oneill
Brand Intro: O'Neill is originally Californian surfwear, and surfboard brand started in 1952 by Jack O'Neill. It moved down the coast from San Francisco to Santa Cruz by the decade's end. Jack is credited to have invented the wetsuit, his son Pat the leash on the surfboard. The company logo symbolizes a breaking surf wave.
12. Mr beast
Brand Intro: Jimmy Donaldson (born May 7, 1998), better known as MrBeast, is an American entrepreneur and YouTube personality. He has been credited with pioneering a genre of YouTube videos that centers on expensive stunts.
13. Rusty
Rusty is an Australian surfboard and surfwear brand formed in 1985 by Rusty Preisendorfer. It also operates in the U.S. under the name Rusty Surfboards.

14. Biltmore
https://tenthstreethats.com/collections/biltmore-hats
Biltmore Hats has remained the pinnacle of quality for one hundred years, no matter the hat style. From its beginnings in Niagara Falls as the Fried Hat Company to its home in Guelph, Ontario, Biltmore has offered unmistakable craftsmanship to its customers and clients.

15. Grateful Dead
https://store.dead.net/good-ol-grateful-dead-hat.html
In 1973, the Grateful Dead established its own record label, Grateful Dead Records. The band released four vinyl L.P.s on the label in the mid-1970s: Wake of the Flood in 1973, From the Mars Hotel in 1974, Blues for Allah in 1975, and a live double album, Steal Your Face, in 1976.
16. Bunnings
https://www.bunnings.com.au/bunnings-large-straw-hat_p8510048
Brand Intro: Bunnings Group, trading as Bunnings Warehouse or Bunnings, is an Australian household hardware chain. The chain has been owned by Wesfarmers since 1994 and has stores in Australia and New Zealand. Bunnings was founded in Perth, Western Australia, in 1886, by two brothers who had emigrated from England.
17. Holley
Brand Intro: Holley Performance Products has been the undisputed leader in fuel systems for over 100 years. Holley's products include carburetors, fuel pumps, fuel injection, intake manifolds, and much more. Holley has the parts to make your dream a reality from start to finish.
18. Simms
Brand Intro: Simms Fishing Products is fishing equipment, accessories, and apparel manufacturer in Bozeman, Montana. In 1993, the current owner, K.C. Walsh, a passionate angler and entrepreneur, acquired the company and relocated it to Bozeman.
19. Phillies
https://www.mlbshop.com/philadelphia-phillies/t-36785512+z-9993788-1469888814
Brand Intro: The Philadelphia Phillies are an American professional baseball team based in Philadelphia. They compete in Major League Baseball as a National League East division member. Since 2004, the team's home stadium has been Citizens Bank Park, in South Philadelphia.
20. Chicago bears
Brand Intro: The Chicago Bears are a professional American football team based in Chicago. The Bears compete in the National Football League as a member club of the league's National Football Conference North division.
21. Hook and Tackle
Brand Intro: Mahi Mahi (Dolphin-Dorado) are fast-growing fish that live no more than five years. They can reach speeds of up to 50 knots. Dolphin fish feed on flying fish and squid. The dolphin fish also has the distinction of being one of the fastest growing fish.
22. Mayser
Brand Intro: In 1800, Mayser Hats was founded by Leonhard Mayser in Ulm, Germany, with a focus on men's hats as protective headgear and a symbol of social standing. The Mayser hat collection includes dress hats for every season, all made using traditional methods to produce fashionable hats for men. Our luxury Mayser hats have Panama straw hats with true, pure colors.
23. Ultrafine
Brand Intro: The Panama hat is a finely woven hat made from toquilla palms on Ecuador's Pacific coast. The finer the weave, the finer the hat. A hat considered to be of Ultrafine grade contains at least 600 weaves per square inch and takes about six months to make.
24. Foco, Phillies
https://www.foco.com/collections/philadelphia-phillies
Brand Intro: FOCO is a leading manufacturer of sports and entertainment merchandise, with a product line that includes apparel, accessories, toys, collectibles, novelty items, and more. With major sports and entertainment licenses at our disposal, along with a robust infrastructure, a dedicated team, and a wide variety of products.
25. Shimano
https://fishshop.shimano.com/collections/hats
Brand Intro: Shimano, Inc. (株式会社シマノ, Kabushiki-Kaisha Shimano), originally Shimano Iron Works (島野鐵工所) and later Shimano Industries, Inc., is a Japanese multinational manufacturing company for cycling components, fishing tackles, and rowing equipment.
26. Fendi
Brand Intro: An Italian luxury fashion house producing fur, ready-to-wear, leather goods, shoes, fragrances, eyewear, timepieces, and accessories. Founded in Rome in 1925, Fendi is known for its fur accessories and leather goods.
27. Rams
https://www.ramsfanshop.com/los-angeles-rams-hats/t-36372559+d-58559713+z-970-245137883
Brand Intro: L.A. Rams Super Bowl Champions hats, beanies, Super Bowl LVI snapbacks, and more are available at the official online store of the Rams.
28. Olney
https://www.grandhatters.com.au/collections/olney-headwear
Headwear manufacturers Olney Headwear Ltd, are based in Luton, which has been the center of hat making in the United Kingdom for nearly three hundred years.
29. CC
Girls at Northwestern are gearing up for the winter months with a new favorite accessory: C.C. beanies. These hats, with a small leather tag saying "C.C.", can be spotted all over campus. Warmth, style, and the low prices. "It's hard to find beanies that look good," Gritters said. "C.C. beanies look good on everyone."
30. Dasmarca
Brand Intro: If fashion is a type of communication, a hat is its distinguishing accent; a fashion accessory suggesting one's status, personality, and lifestyle at a glance. Dasmarca is a London-based men's headwear company. The hats are a unique hybrid of the traditional style and contemporary urban design.
31. Guyana
Brand Intro: Karla Gallardo is the co-founder of Cuyana, a brand known for luxury apparel and accessories without designer prices — think simple leather tote bags and cozy cashmere sweaters. The brand's mission is to get people to buy "fewer, better things," inspired by Gallardo's upbringing in Ecuador.
32. Fred Perry
Brand Intro: Launched at Wimbledon in 1952, the Fred Perry tennis shirt was an immediate success. Initially, it was only available in two colors – white and black. The brand's logo is a laurel wreath. It was based on the original symbol for Wimbledon.
33. Budweiser
Brand Intro: Budweiser (/ˈbʌdwaɪzər/) is an American-style pale lager produced by Anheuser-Busch, part of A.B. InBev. Introduced in 1876 by Carl Conrad & Co. of St. Louis, Missouri, Budweiser has become one of the largest-selling beers in the United States.
34. Keith and James
Brand Intro: The company, Keith and James, has created a signature line of fedoras for men and women and are the perfect complement to any outfit. The brand has been around since 2016 and was initially based in Atlanta but is now located in Los Angeles, which has been great in terms of their feedback from clients.
35. Flogrown
Brand Intro: FloGrown was born from a love for Florida and its unique environment. They were founded in 2011 by two friends from Southwest Florida with a passion for surfing, hunting, fishing, and mudding, looking for a way to differentiate themselves from the tourists and snowbirds that frequented their hometown.
36. Shein
Brand Intro: Shein (/ˈʃiːɪn/ SHEE-in; styled as SHEIN; Chinese: 希音; pinyin: Xīyīn) is a Chinese online fast fashion retailer. It was founded in 2008 by Chris Xu in Nanjing, China. The company is known for its affordably priced apparel.
37. Bruno Capelo
https://brunocapelo.com/products/fabio-collection
Brand Intro: High-Quality Handmade Hats At Affordable Prices. Amazing Prices. Free Shipping. Quick And Secure Checkout. Discover True Quality. Fedoras. A design-driven brand featuring a wide variety of fashionable and functional headwear at affordable prices.
38. Cody James
Brand Intro: Cody James embodies the true American cowboy who lives and breathes the country's western lifestyle. He believes in durable, authentic, affordable boots and clothing suited for his everyday life.
39. Nick Fouquet
Brand Intro: Nick Fouquet is an American Designer and hatmaker in Los Angeles, Calfornia. Fouquet was born in New York City and raised in the Southwest of France before moving to Palm Beach, Florida with his family.After working in New York, Aspen, Australia, and Patagonia, Fouquet relocated to Los Angeles in 2009, where he began building his brand.
40. Tony lama
Brand Intro: Tony Lama Boots is a western boot brand and a division of Justin Brands, a Berkshire Hathaway corporation. He was born to Italian immigrant parents in 1887. He first learned the leather and boot trade as an 11-year-old shoemaker's apprentice in Syracuse, New York. They also sell hats.
Sum

Let's be honest: There's nothing quite as chic as a straw hat. When it comes to sun coverage while on a tropical vacation or hanging out by the pool, these accessories look so dang good—IRL and on social media. Which straw hat do you like?