What you wear is how you present yourself to the world, inspiring the fashion industry. At the same time, Fashion would also cause waste. With the further deterioration of the environment, warmer air, and increased extreme weather, it is time to change this practice.
In the future, an eco-friendly business based on ethical responsibility will be welcomed by more people. In the hat industry, this responsibility is more reflected in the use of recycled materials and organic materials to make hats.
In this article, we will explain in detail what a recycled hat is and how to make a recycled hat. Let's start.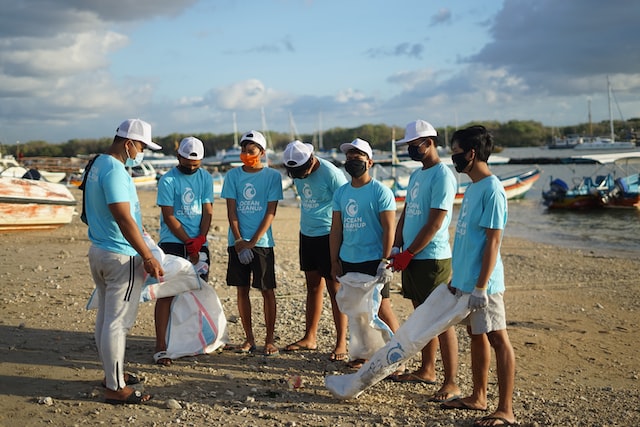 1. What is Recycle Hat?
A sustainable recycled hat is well made, of excellent quality, and not easily damaged.

It is made of recycled materials, such as plastic bags, plastic bottles, etc., and the production process will not pollute the environment.
Implement the ultimate care for employees, provide fair wages, a safe working environment, and will not harm employees' health, and have passed the GRS and BSCI factory inspection certification.
What is Eco-friendly Material?
Eco-Friendly building material doesn't harm the environment, whether in production, use, or disposal, and can easily be recycled.
As for environmentally friendly fabric, generally, natural materials like organic cotton and linen (made from plants) and Tencel (made from sustainable wood pulp) are more sustainable than man-made fabrics like Polyester and Nylon (which are petroleum-based and take hundreds of years to biodegrade).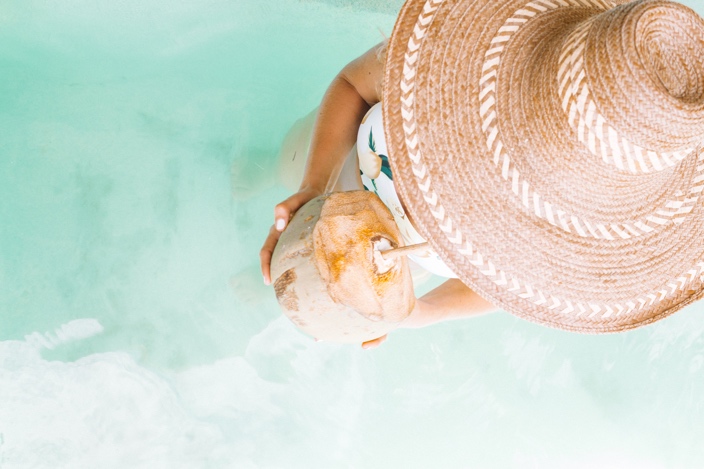 2. Why Choose Recycle Hat?
Fashion, as an industry, will bring people beauty enjoyment, which has become an indispensable part of people's lives, and women's pursuit of beauty has never stopped. However, behind the glamorous fashion industry is manufacturing, and this industry will bring waste problems.

According to statistics from The World Bank, the world generates 2.01 billion tonnes of municipal solid waste annually, with at least 33 percent of that—extremely conservatively—not managed in an environmentally safe manner.
The United Nations also estimates that the industry produces up to 10% of global C02 emissions. This is more than 1.7 billion tonnes of C02 annually – about 0.2 tonnes of C02 per person on the planet, just for one industry.
"I only feel angry when I see waste. When I see people throwing away things we could use." Mother Teresa once said everyone is responsible for reducing waste and protecting the earth.
Benefit of Recycled Material
Compared with traditional production processes, recycled polyester fabrics can save nearly 80% of energy.
1. Recycled fabrics can reduce the amount of oil used. For every 1 ton of recycled fabrics (RPET) used, 6 tons of oil can be saved, which contributes to the protection of the environment unconsciously.
2. A plastic bottle = reduce carbon emissions by 25.2g = save fuel by 0.52cc = save water by 88.6cc
The business will lead to frequent economic circulation and personnel but also cause much industrial waste. Therefore, slow Fashion thrives.

Slow Fashion is a concept describing the opposite of fast FashionFashion and part of the "slow movement," which advocates for manufacturing concerning people, the environment, and animals.
Care for your clothes like the good friends they are" "Joan Crawford once said. Statistics show that more than half (59 percent) of shoppers are making it a priority to live a more environmentally conscious lifestyle, according to a recent survey, with four in 10 more concerned about sustainability now than they were pre-COVID-19.
Compared with fast Fashion, slow fashion garments consume time to produce, use artistic talent, have better quality, and are priced higher. Slow down, and life will be better.
Big brands are actively promoting sustainable development strategies and increasing the use of recycled plastics in their products. It is reported that brands such as C&A, Adidas, Nike, PVH, Inditex, GAP, Burberry, IKEA, Walmart, Carrefou, Starbucks, Coca-Cola, Pepsi, and many other brands have successively voiced their plans to gradually use recycled materials to replace virgin materials in the future.
3. Material for Recycle Hat
If you are a hat lover, you can always try making your hats from recycled materials. Below are a few types of recycled fabric.

According to Recycle Nation, nearly every kind of fabric can be recycled. Even gross, old underwear can be recycled. Simply donating clothing to a local church, community organization, non-profit, or thrift store is one way of recycling your unwanted clothes.
Recycled cotton is regenerated cotton fibre obtained from production waste, like the one in our collection (pre-consumer) or fabrics that have reached the end of their life (post-consumer). The pieces of fabric, once collected and divided by colour, are chopped and transformed back into raw fiber. The final result is reused for the production of already coloured yarns.
It allows to recover textile scraps avoiding them from becoming waste. Also, it uses 20% less energy, can reduces the use of chemicals, pesticides and CO2 emissions.
Recycled polyester, often called rPet, is made from recycled plastic bottles. It is a great way to divert plastic from our landfills. The production of recycled polyester requires far fewer resources than that of new fibers and generates fewer CO2 emissions.

Unlike polyester, recycled polyester uses PET as the raw material. This is the same material that is used in clear plastic water bottles, and recycling it to create the fabric prevents it from going to landfill.
Polylana® is made from a mixture of virgin and recycled materials to create an innovative fiber with characteristics similar to acrylic or wool fiber. Believe in Change. Polylana® is a low-impact alternative to 100% acrylic fiber with less energy, water, Believe in Innovation. Water Savings Per Product.
It's comprised of 50% recycled polyester and 50% modified polyester. It can be spun like recycled polyester, but the dyeing process is what sets it apart.
More recycled material: color swatch.
4. How to Make a Hat with Recycled Materials

Collection——Recycling——Upcycling——Assembly
Recycling is the process of collecting and processing materials that would otherwise be thrown away as trash and turning them into new products. Recycling has many benefits, for instance, it helps to reduces the amount of waste sent to landfills and incinerators, conserves natural resources such as timber, water and minerals, increases economic security by tapping a domestic source of materials etc.
Use recycled polyester as an example. It's a very resistant fabric, with bright colours, quick drying and which allows the most varied customisations. However, its nature as a derivative of plastic makes it impossible to dispose of in nature as it's not biodegradable.
Its alter-ego, on the other hand, recycled polyester, or rPET, is made from polymers obtained by melting used plastic bottles and transformed into textile fiber which, in turn, can be recycled again to create other plastic items.
First you collect and clean the plastic bottles, then shred the bottles into tiny pellets, after that, pellets are crushed and melted, and eventually, the molten plastic is extruded and stretched into thread.
Foremost, always committed to using durable materials that won't burden on our environment and help to reduce our carbon footprint.
Together for a shared future. The sustainable development of the fashion industry requires everyone's attention, balanced life, balanced development. Quote by Rachel Brathen. a Swedish yoga teacher, "Balance is key. In everything you do." Foremost, as a headwear company, always believe in sustainability and is willing to contribute to the development of sustainable fashion.
Summary
In PwC's June 2021 Global Consumer Insights Pulse Survey, half of all global consumers say they had become even more eco-friendly.
Sustainable fashion is both a part of the philosophy of design and a strongly growing trend in the path of sustainability. Its goal is to create a system that can be supported indefinitely, both in terms of environmental impact and social responsibility, as Foremost believes.
What are your opinions about sustainable fashion, and would you buy or use recycled products, and have you ever tried DIY recycled hats before? Share your comments below and let us know!