I. Introduction
Panama hat, a wide-brimmed hat of strawlike material, originally made from the leaves of a particular tropical palm tree, worn chiefly by men.
It is a true masterpiece crafted by skilled artisans, a symbol of Ecuador's rich cultural heritage, and a testament to the country's age-old tradition of craftsmanship.
"The hat highlights techniques, ancestral expressions, plant care, and creativity in the designs transmitted from generation to generation. It's an important cultural motif ingrained with the people's customs and a symbol of pride for any Panamanian."
In addition to shading the face in summer, hats in the traditional sense are more to embellish the overall outfit, but some hats are not breathable and comfortable and are not suitable for summer.
The Panama hat is not only light, breathable, and shaded, but also an artifact of concave shape, which will undoubtedly become the fashion darling of summer wear. Panama hats are cool, breathable, shade from the sun, elegant and stylish, and that's why it's important to wear them properly.
Today, we would share with you how to wear a Panama hat.
II. Choosing the Right Size and Fit
A. Determining the correct hat size by measuring the circumference of your head
To find the perfect Panama hat in your size, measure the circumference around your head just above your ears where the hat is expected to sit. You can then use our hat sizing chart below to determine the best fit. If your measurement falls between sizes, choose the next largest size.
B. Trying on different sizes and adjusting the hatband for a comfortable fit
To ensure you measure the circumference of your head correctly, the tape measure needs to be over the middle of your forehead, just above your ears, and sit midway at the back of your head. Do not pull the tape too tightly unless you want your hat to be as tight.
III. Positioning the Hat on Your Head
A. Placing the hat on your head, ensuring it sits level and covers the crown
Positioning your hat correctly on your head. For a stylish look, we recommend placing hats at an angle to match the angle of a jawline, covering your hair parting, or wearing a Jackie O-style pill box that sits at the back of your head. Your hat can be made to sit on your preferred side.
B. Adjusting the hat's position to find a balance between style and comfort
Wear your brims at an angle whenever possible. The crown of the hat should be at least as wide as your face. A hat with a higher brim will help lengthen your face. Avoid Rounded crowns, circular or floppy-shaped hats. You can also adjust the hat's position for a balanced style.
Forwards-facing caps are more unassuming, while the backward look is brasher and bare it all, emphasizing facial features, for better or worse—it can be a great look with a good haircut and tight hairline.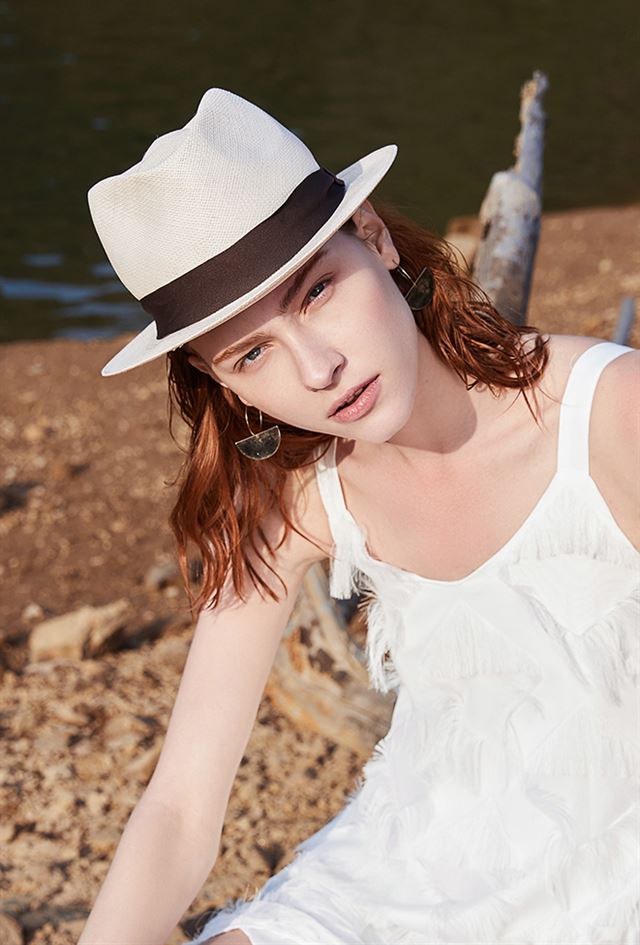 IV. Styling the Brim
A. Choosing the desired brim width and shape based on personal preference
The traditional Panama is a fedora-style hat shaped with a central dent in the crown which is pinched at the front, with a variable width brim.
In appearance, Panama hats feature a high crown, a brim usually 3 inches wide or wider (and usually equal width around the hat), a bond (or ribbon), and sometimes a taper in front.
The idea that Panama Hats are summer accessories is partially accurate and partially amiss. Don't be afraid of trying it on, and you can choose the suitable brim width just on your personal preference.
B. Styling the brim to suit the occasion and outfit
· A denim jacket, white t-shirt, and slim-fitted jeans work well with a fedora or bowler hat.
· A flowing dress, sandals, and sunglasses go great with a derby hat.
· Wearing a baggy sports jacket or suit can make you look childish in a wide-brimmed hat.
A Panama hat can be paired with a variety of outfits, both casual and formal. It is often worn with dressier outfits, such as suits or summer dresses, but can also be worn with more casual attire, such as shorts and a t-shirt or a sundress.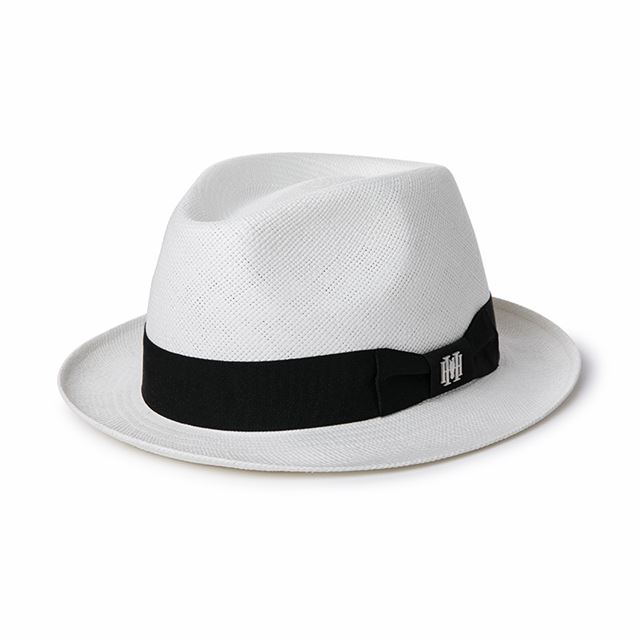 V. Pairing the Hat with Outfits
The Panama hat is a more versatile accessory than many realize. It's not just for the beach, vacation, or outdoorsy outings. For urban dwellers alike, the Panama hat can easily be paired with day-to-day outfits. Here are two ways to style one classic hat.
A. Casual and everyday outfits: Pairing the Panama hat with jeans, shorts, or summer dresses
The great thing about the Panama hat is that most can be worn with anything. It will embrace both a sophisticated Riviera style with a linen suit and cream buckskin shoes as well as a very casual beach look complete with swim shorts and a Hawaiian shirt. You can try jeans, shorts, summer dresses, etc. Maybe wear a Panama hat during sporting events. The hat also goes great with shorts, t-shirts, and sneakers.
B. Formal and dressy occasions: Coordinating the hat with suits, blazers, or elegant dresses
For formal wear, try wearing suits. Maybe a mid-tan or tobacco linen suit, with a blue striped shirt, and a white or natural-hued Panama hat will always look fantastic. It'll look better still if you can match one of the colors in your tie with the hatband.
In the last century (1906), when former US President Theodore Roosevelt wore a suit to attend the opening ceremony of the Panama Canal, someone gave him a Panama hat when he gave a thank you speech. From then on, the figure of the Panama hat and suit gradually entered the Hollywood movie screen, and then gradually spread and became a symbol of a gentleman.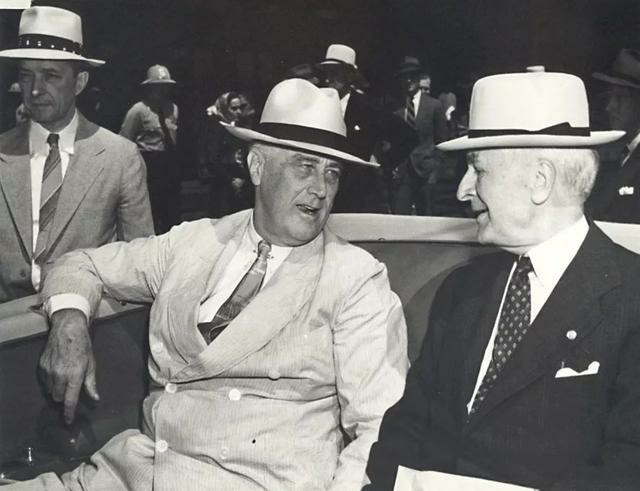 VI. Complementing the Hat with Accessories
Fashion accessories are items worn or carried to complement a person's outfit and enhance their overall appearance. They can serve both functional and decorative purposes and can include items such as jewelry, bags, hats, sunglasses, scarves, belts, shoes, and more, that's why here, we would suggest you match some of them with your Panama hat.
A. Adding a hatband or ribbon for a touch of personal style
· Wear a hatband. Place the ends of your headband in front of your ears right where your hairline stops. This should leave a little bit of space between the top of your head and the headband.
· Wear a ribbon. Service medals and ribbons are generally worn in rows on the left side of the chest. In certain commemorative or memorial circumstances, a relative may wear the medals or ribbons of a dead relative on the right side of the chest.
B. Pairing the Panama hat with sunglasses, scarves, or jewelry to enhance the overall look
· Wear sunglasses. In general, your sunglasses should fit snugly around your ears and across your nose. If they leave marks across your temples along the side of your face, they're too tight and you need a wider pair.
· Bring a piece of jewelry. First, you select one statement piece, then consider the occasion, don't be afraid to mix and match metals. Also, match your necklace with the neckline, and keep your hands groomed if you wear the ring. Remember, most of the time, less is more.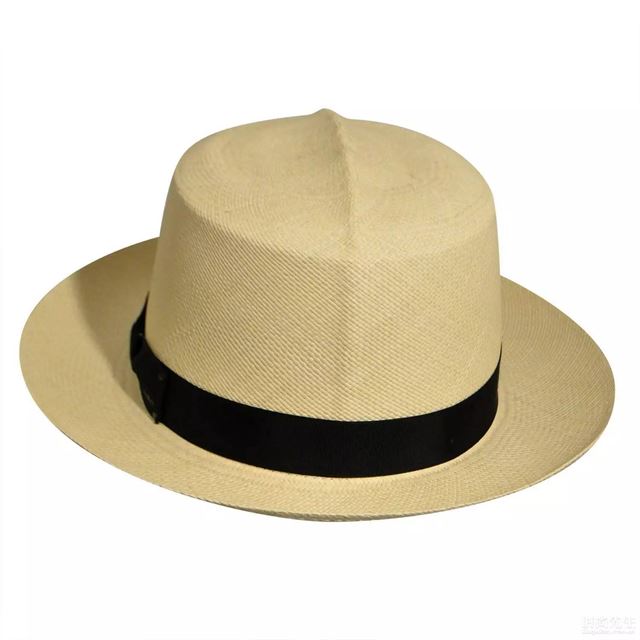 VII. Taking Care of Your Panama Hat
Due to its woven materials, the Panama hat has to be treated gently so that the fibers do not become unwoven and give the hat a frayed appearance that is not fixable. Some rules are as follows:
A. Storing the hat in a cool, dry place to maintain its shape and prevent damage
Too much moisture can be harmful. In humid climates, it is advisable to keep the hat in a dry place to avoid the appearance of mold. Store your hat in a box or on a clean surface. Make sure the hat is in a ventilated space away from direct light and moisture.
B. Cleaning the hat with a soft brush or cloth to remove dust or dirt
It needs to be brushed periodically to retain its appearance. Use a soft brush to remove dust from your hat. Brushing your hat prevents dirt from settling down into the fibers, which can permanently darken the appearance of your Panama hat over time. Clean your hat once a week to avoid permanent staining.
C. Avoiding exposure to excessive moisture, heat, or direct
sunlight to prevent fading or deformation
To avoid deformation, never use direct heat sources such as dryers, radiators, or heaters. Don't leave your Panama wet in the sun either, or it will roast.
Also, most styles of authentic toquilla Panama hats should never be rolled. If you choose to roll your hat do not leave it rolled or folded for long periods of time as this promotes cracking. Lastly, avoid wearing your straw Panama hat in the rain.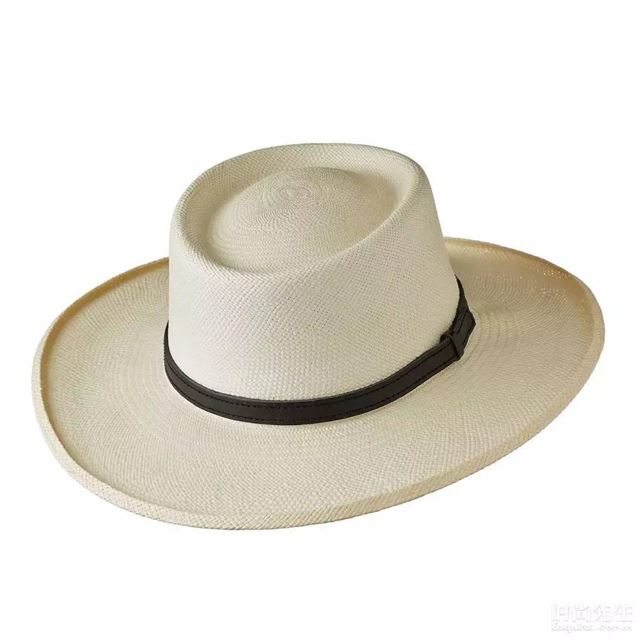 VIII. Embracing Versatility and Confidence
A. Experimenting with different outfit combinations and styles to find what suits you best
How do you find a style that suits you?
Well, the only way might be to experiment. First, spend a day looking at clothes—but don't buy anything yet, then you can use Pinterest as a mood board, don't be afraid of stepping outside your comfort zone.
Start slow and evaluate the clothes you wear on a daily basis. Or you can mimic the looks of people whose fashion you adore, that way, you might be able to find the style that works for you best.
B. Emphasizing the importance of wearing the Panama hat with confidence and embracing its timeless appeal
To stand out from the crowd without breaking the dress code, the Panama hat is perfect. No one will be offended and perhaps many will be inspired.
Panama hat is always in style. So just be confident. Olie Arnold, Style Director at Mr. Porter, has good news for the tentative hat-wearers out there: "Panama is a classic hat that has been a go-to style for the best part of the last century, and with good reason," he says.
IX. Conclusion
The Panama hat, as a basic summer product, can protect you from the sun, prevents unwanted burns and irreparable damage to your skin, and all while you enjoy the sunshine of the hottest months of the year.
It can show a kind of gentleman's temperament. It is suitable for both casual and formal wear. It is also one of the must-have accessories for vacation travel. Paired with a formal suit to create a sense of elegant gentleman, not only many celebrity politicians like it very much, but in some movies, a Panama hat is also a must for gentlemen. Furthermore, it is another fashionable style to match with a casual single suit, jacket, or T-shirt.
The Panama hat, whether it is a suit or a casual fashion, it can be easily mastered. Let's try it this summer~