Hi, guys. Today I will share some ideas about wearing straw hats.
Straw Hat & Fashion
Stylish hats! A hat can completely change your look. An outfit can go from simple to unique just by adding a stylish hat. If you're wondering how to wear or look good in a hat, this fashion guide is for you!
Hats have been used throughout history to represent one's class and even distinguish royalty. Over the last few years, through fashion weeks, social media, and bloggers, it is plain that hats are once again a focal point in the fashion world.
Here, I will share many photos of different outfits with hats, so you have beautiful examples of how to match a straw hat with many outfits. No matter where you go, a straw hat can be a perfect option for keeping you cool and protecting your face, not to mention making you feel super chic.
Summer has yet to begin… If you plan a weekend by the seashore or a beach party with friends, this article will help you. What are you waiting for??
1. With Long Skirt

A light, calm, and soft straw hat is a stylish option for the summer because it adds a neutral touch to the brighter colors of summer. Don't be afraid to play with different styles. Overall, this outfit is balanced and fun. Remember your straw hat when putting together your summer outfits.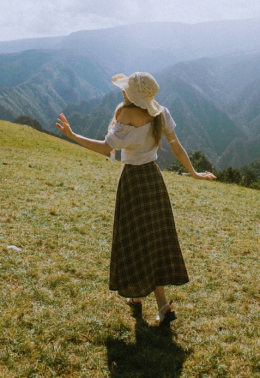 2. With Shorts

The pictures below, from the wide-brimmed sun hat to the two-toned fedora, show you the variety you can achieve in these looks. These two outfits offer you two types of looks, one simple but cute, and the other you can wear to the beach or while exploring a seaside town.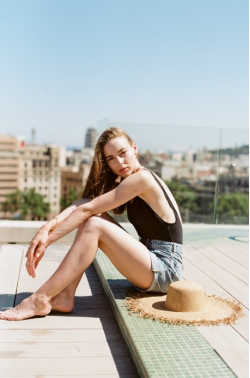 3. With Swimsuits

If you're thinking about spending a day at the beach with your friends or family, straw hats are essential, especially ones with a wide brim that can provide sufficient shade. You can slay it with a light cotton short dress or playsuit in a chic nautical print and some sassy sunglasses.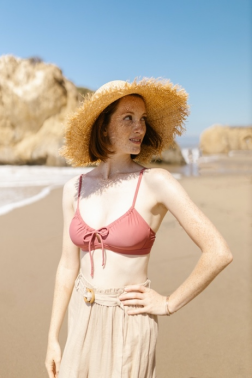 4. With Overalls
Overalls conjure images of loft-living creatives getting messy with pigmented palettes in romance movies. But no longer is the classic garment relegated to cinematic, artist-only ventures. Any girl can sport overalls and look super chic while doing so.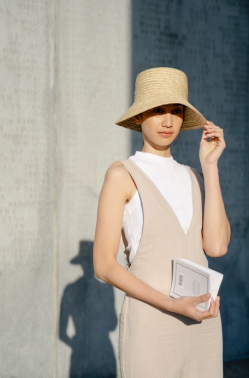 5. With a Night Dress
A NIGHT DRESS WITH A STRAW HAT is loved by women worldwide, especially when it comes to loose white dresses in chic floral prints during summer. You can pair them with a straw sun hat which looks extremely pretty with its appealing design.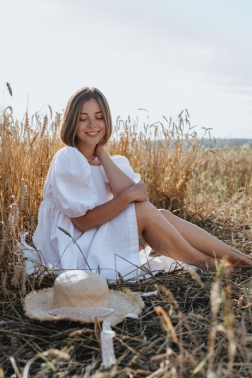 6. With Lace Dress
It is essential to pack a lace dress and straw hat if you are planning to vacation on an island. You can go for a cute straw hat to protect you from the sun and some blue flower print or other colorful dresses for your vacation.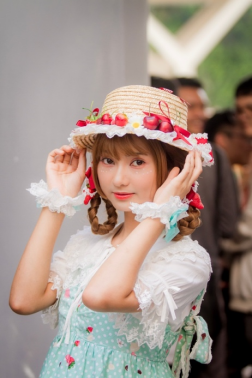 7. With Sun Dress
Whether you work in a corporate office or as your girl boss CEO, a pretty straw hat is a must-have piece in every woman's closet. A wardrobe mainstay, the sundress is also one of the essential items in your closet.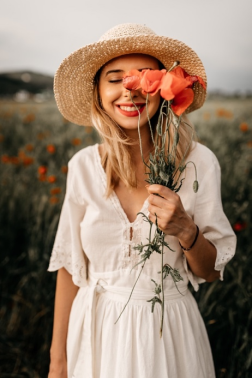 8. With Vintage Style Outfit
A half-sleeved floral print short dress with a frilly and breezy cut can be worn with a boater hat and block heels for that simple vintage girl look. You can go with naturally wavy hair with this attire.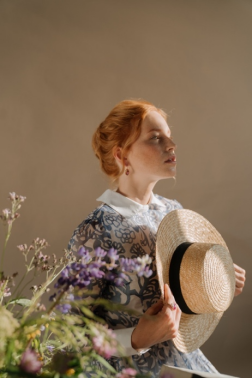 9. With Belted Dress
Floral straw hats look super cute and are perfect for teenagers or young girls as they can be worn with a long white dress, perfect for a day out during spring or summer.
10. With Black Pants
If you have a fantastic summer vacation planned, then it is time to think about outfits! We love this simple but chic look, perfect for showing off your love of fashion while staying comfortable. You won't feel overheated in these light colors, and you can travel, sight-see, and take all the tours you want in these comfy flats. Simple combo white top + black jeans + straw hat. And voila! You are ready for a vacation.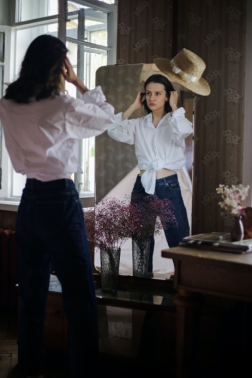 11. With Loose White Shirt

LOOKING FOR SOMETHING COMFORTABLE TO WEAR? THEN LET'S go for the next one! Straw hats with a white shirt. The white shirt is the ultimate wardrobe staple regardless of your size, budget, or your sense of style. Pair the white shirt with your straw hat and go to the garden in idyllic girl style!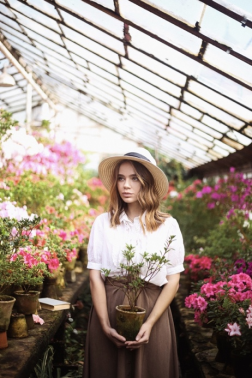 12. With White T-Shirt
White pants with black stripes can be rocked with a cute denim button-down top and a straw fedora hat roaming the streets during summer. It's easy to feel chic and yet stay casual with a look like this. Wearing a printed short sleeve and a wide-brimmed straw hat, why not go to the grassland or the countryside to pick flowers?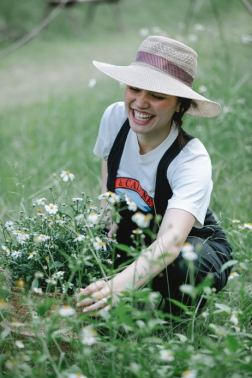 13. With All White Dress

White chiffon lace-embellished knee-length dresses with classy bishop cut or bell cut sleeves are trending quite a lot nowadays. A floppy hat made of straw provides the perfect finishing touch on this unforgettable ensemble. You can wear it with nude-colored stilettos and a similar-colored sling bag.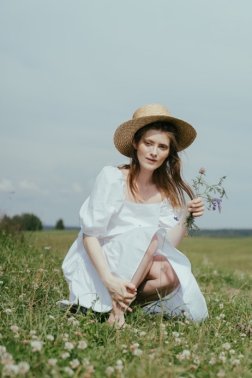 14. With Cheongsam
Anyone know CHENGSAM? TheCheongsamm, also known as the qipao, is a Chinese dress worn by women which takes inspiration from the ethnic clothing of the Manchu people. After the collapse of the Qing Dynasty, China's closed society opened its door to the world and began to experience fast-paced globalization and modernization. If you love beauty, fashion, and history, try a cheongsam, and don't forget the straw hat!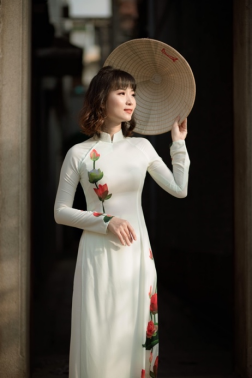 15. With Mini Skirt

"There's a combination of generational desire to go back to a time in fashion when it was fun and mindless," celebrity stylist and Emmy Award-winning costume designer Zerina Akers once said. Try wearing one straw hat with a sexy mini skirt. You can add a structured blazer as a significant power move. (It may not be office-appropriate, but it's hella chic!) You can even opt for a trendy corset top and go, full dominatrix, if you're so inclined.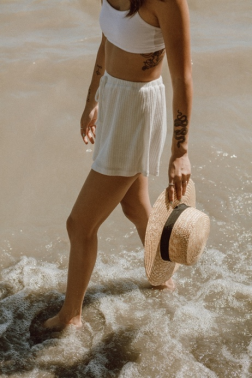 16. With Button Down
Match a button-down with a straw hat. Why not?? Like a great pair of jeans, a classic sneaker, or a basic tee, the white button-up shirt is a wardrobe essential for every closet. Whether it's an office-ready Oxford dress shirt, a relaxed button-down, or a more inventive take on the poplin blouse, a white button-down is a must-have no matter the season (or decade, for that matter).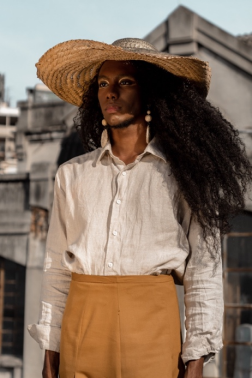 How to look good in a hat
If you don't own a hat and no local shop specializes in hats? If you're not sure which hat to purchase during your first visit? Don't rush.
Try on as many styles as you can, take a photo of you wearing the hat, think about it, and make sure you love it before buying. This criteria is especially important when investing in a more expensive hat. Taking your time and finding the perfect hat style for you will ensure that you look great in your hat!
How to Wear a Hat with Pants in the Summer
Your look can go from very formal to very casual depending on the types of pants you want to wear. In the first outfit a hat can add a fun flair as you can see, and it's on the nicer side. I'm wearing a pair of super cool vertical striped pants I purchased in a little boutique in Greece, with an off-the-shoulder white top, the world-famous Bali bag, and a white fedora. This summer hat and outfit is one of my favorites!
On the opposite end of the outfit spectrum, you could pair a hat with simple jeans. This very casual look is something you can really wear at any time. If you wondering how to wear a baseball hat consider the outfit I put together below. I paired the baseball cap with a plaid shirt, white tank top, blue jeans, and boots. This is a cute hiking outfit I wore while exploring a lake in California.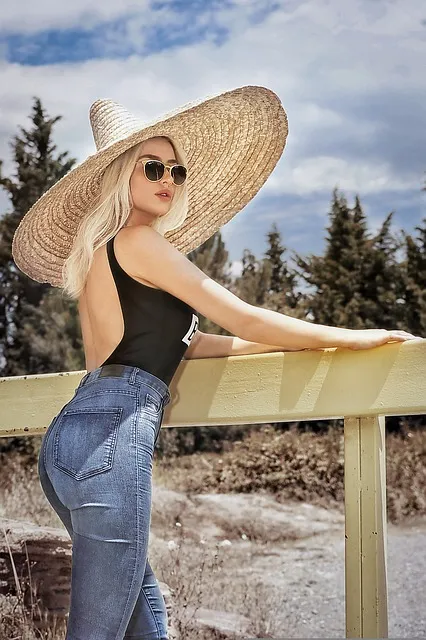 SUMMARY
When it comes to wearing a straw hat, think beachy, summer styles (just like we shared in this article), and avoid pairing your straw hat with formalwear.
When it comes to winter wear, straw hats aren't your best bet. They are designed to keep the head cool while providing protection from sun rays so they won't be great for keeping your head warm and toasty.
All in all, I hope this guide on how to wear a straw hat can give many outfit ideas and inspire you!
Let us know in the comments what your favorite hat styles are and which of the many outfits with hats above is your favorite. Share your ideas about your ideal straw hat styles in the comments!