1. Introduction
Goorin Bros ® is an American family retailer that has been designing and selling hats for 125 years. Founded in 1895 by artisan hat maker Cassel Goorin, he sold his handicrafts on horseback. Today, Cassell's great-grandson, the fourth-generation hat maker, runs the company. There are now 30 flagship stores in North America.
2. Product
The most famous product is the trucker hat, labeled with patches featuring various animal patterns, such as rooster, tiger, cat, woodpecker, wolf, etc. Each product has a unique name, usually named after the animals on the hat. These hats are collectively referred to as the farm series.
Color derived from nature; typical characteristics of American fauna; species names. The details are exquisite. The choice of animals is extensive; eagles, tuna, turkeys, squirrels, wolves, and bears are the most popular.
Every trucker hat purchased from Goorin Bros. comes with a holographic sticker to ensure its authenticity.
They have expanded other hat categories, such as fedoras, beanies, bucket hat, etc. Likewise, these beanies also have a unique patch label on them.
With the popularity of experience shopping, they also launched a try-before-you-buy service. You can buy three together and return the two you don't like within five days.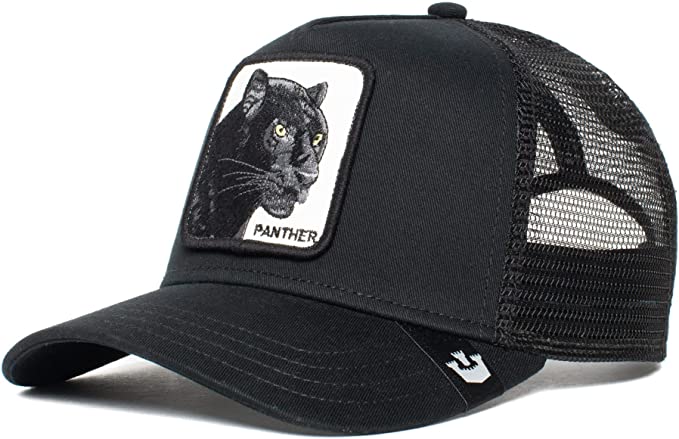 Source: official website
3. Price
Most hats sell for $ 40.
4. Where are goorin bros hats made?
China.
5. History
Born in Pittsburgh ( Philadelphia ) in 1895, the brand is at its peak. Cassel Goorin laid the foundation for the brand, later founded by his sons Alfred and Ted in 1921. Cassel 's obsession with hats prompted him to create his own brand: Goorin, Shapira & Co. After being inherited by the descendants, it was renamed Goorin Brothers, its current name. They managed to expand their father 's company by wholesale their products to other parts of the United States.
The ski industry is a key factor for the company, especially after it became the official hat/hat brand of the 8th Winter Olympics held in Squaw Valley, California, in 1960. Then the company went from Alfred Senior to Alfred Junior.
Alfred Junior's son Ben Goorin is the president of the company.
For generations, the brand has been able to adapt to societal changes in lifestyle and art. It has been opening new stores around the world, with the most stores in the United States.
6. Where to buy goorin bros hats

You can shop on their official website:https://www.goorin.com/;
Or you can shop on Amazon:
https://www.amazon.com/stores/GoorinBros/page/B6F1A39B-C12C-4FBA-B667-B112EFD5F590?ref_=ast_bln
7. Data of goorin bros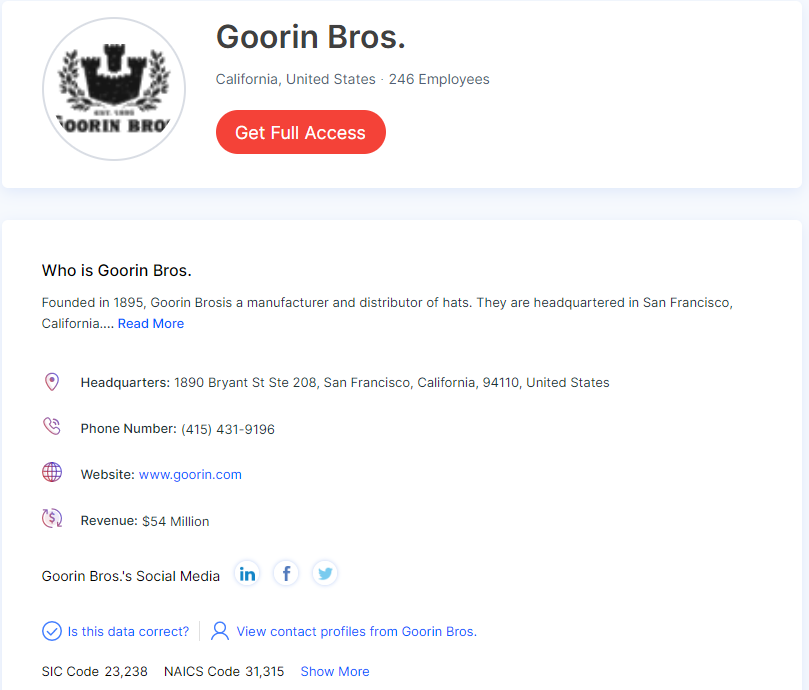 Employee: 246
Revenue: 54Million$
Rank: Ranked 46th in the men's hat category and 34th in the women's hat category on Amazon.
Any new ideas, let me know.