Nowadays, people wear balaclavas for warmth and protection, such as firefighters, police, race car drivers, electrical workers, SWAT, etc.
Traditionally, Balaclavas were made of wool, but now they are comprised of various fabrics, including silk, fleece, polyester, spandex, and bamboo.
For today's article, I will introduce seven materials used in our balaclava from the perspective of a professional wholesale hat supplier. Let us dive in.
What is balaclava?
Balaclava is headwear that completely covers your face and head. It can keep your head and neck warm. Custom balaclava can be made of the following materials.
1. Acrylic
1) Definition:
Acrylic is often used on the knitted balaclava.
2)Advantages:
Acrylic is a tactile fabric with a bright appearance, relatively low cost (much cheaper than wool and cotton), excellent recovery properties, and is not easily deformed.
The warmth retention of the fabric is not lower than that of wool fabrics and about 15% higher than that of similar wool fabrics.
3) Disadvantages:
Lack of alkali resistance: Extra care should be taken when using alkaline cleaners during cleaning.
Not heat resistant: At a high temperature of about 190 to 230 degrees, the relatively high temperature also impacts the acrylic fiber fabric, and the acrylic fiber will become soft.
Poor hygroscopicity: The water absorption of acrylic fabric is also relatively poor.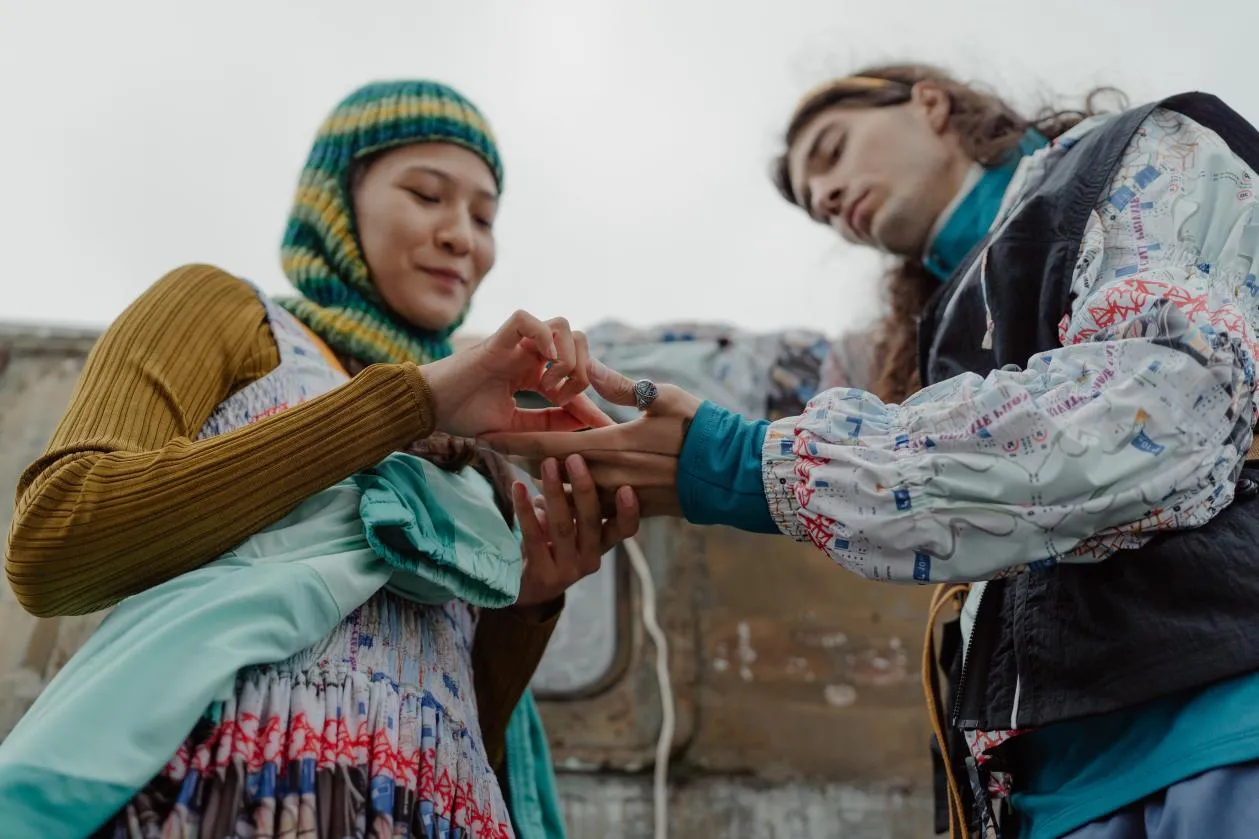 Photo by cottonbro
2. Wool
1) Definition:
The textile fiber is obtained from sheep and other mammals, especially goats, rabbits, and camelids.
2) Advantages:
Resistant To Wrinkle. Wrinkles can be irritating as they make one look untidy. However, even after ironing clothes and ensuring they are crisp with no creases.
Mildew Resistant. Resistant to mildew, implying that the fabric will not support mold growth. The reason why wool is resistant to mildew is that it is a naturally wicking fabric.
3) Disadvantages:
Expensive. While compared to most synthetic and natural fabrics, wool is quite expensive. The high costs of wool are because wool is a natural fabric obtained from sheep.
Low-Quality Wool Is Itchy. When using low-quality wool to make clothes, the clothes irritate the skin and cause rashes.
3. Polyester
1) Definition:
Polyester fiber is a macromolecular chain fiber synthesized from small molecules. It is a modern industrial product. Refining waste residue is an important raw material widely used in textile and industrial fields. It is one of the materials for making woven ski masks.
2) Advantages:
Low Cost. Polyester production costs less than manufacturing cotton or wool. Polyester fibers can be mass-produced in enormous quantities at a low cost.
Durability. Polyester's long, stable polymers make this fabric solid and resilient. It also holds its shape well and doesn't easily get stretched out.
Elasticity. Of its resilient nature,100% polyester snaps back into shape after stretching. It has a bit of natural give to its fabric, though.
3) Disadvantages:
Lack of Breathability. They are essentially plastic and do not facilitate airflow. Many people prefer the natural, loose weave of cotton that is far more breathable.
Lack of Moisture Absorption. While polyester wicks moisture away, its lack of breathability means it does not absorb the sweat from a person's skin.
Environmental Concerns. Not biodegradable. Some studies indicate that polyester fabric will not degrade even over 50 years.
4. Spandex
1) Definition:
One kind of elastic fibers, the common fabric names are Lycra fabric in United States, United Kingdom, Canada and Brazil, Neolon fabric in Japn, and Dorlastan in Germany.
Spandex is a kind of polyurethane fiber. Because of its excellent elasticity, it is also called elastic fiber. It has been widely used in clothing fabrics and has the characteristics of high elasticity.
2) Advantages:
Large extensibility, good shape retention, and no wrinkle.
Soft and smooth, with the best elasticity, comfortable to wear, and close to the body.
Acid and alkali resistance, wear resistance, and aging resistance.
Good dyeability and should not fade.
3) Disadvantages:
Poor hygroscopicity.
Spandex is usually not used alone but blended with other fabrics.
Poor heat resistance.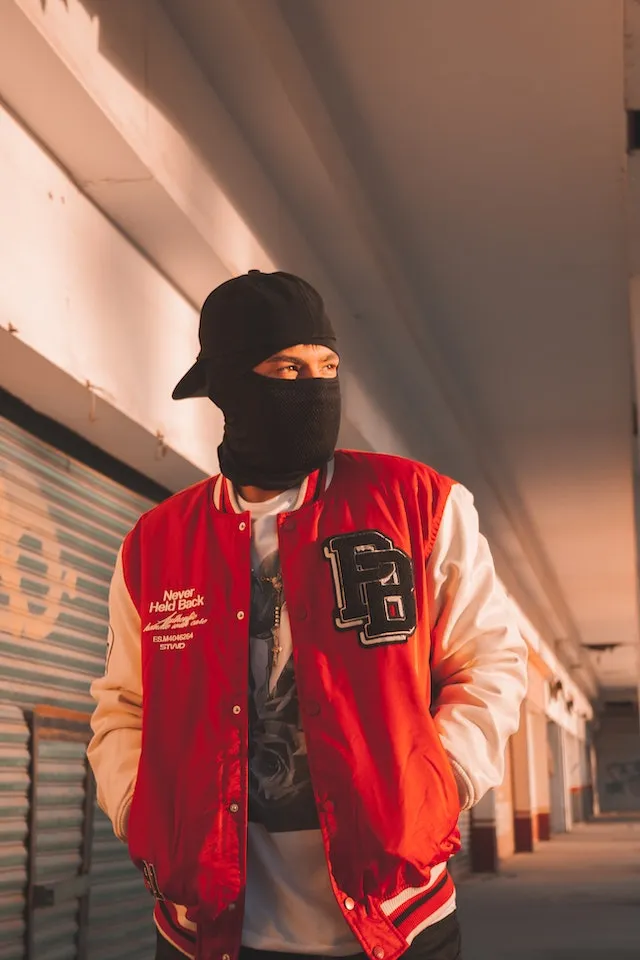 5. Silk
1) Definition:
A natural protein fiber, some forms of which can be woven into textiles. The protein fiber of silk is composed mainly of fibroin and is produced by certain insect larvae to form cocoons.
2) Advantages:
Lightweight, Soft, Smooth
Drapes well
Dyes and prints well
Bright and Colorful
Resists soil, mildew, and moths
Comfortable
Absorbent
3) Disadvantages:
Expensive
Stains with water
Yellows with age
Weakened by sweat, sun, soap
Needs special care, dry cleaning
Easy to wrinkle, love to stick on skin, but not burly, easy to fade
6. Fleece
1) Definition:
A synthetic material that is the most popular choice for fabric in clothing. It is usually made of polyester but can also be made of other materials.
2) Advantages:
Wear Resistance. Subject to the care instructions, fleece lasts a long time without losing its shape and texture.
Dries very quickly. Fleece wicks moisture rather than absorbing it, allowing fleece material to dry quickly.
Low cost. Because the inventors did not patent their invention and the affordability of the raw material, fleece is a reasonably democratic fabric.
Increased tactile comfort. Incredibly soft, gentle, and pleasant to the touch. It does not have the "slippery" feel common to other synthetic fabrics and does not irritate the skin.
3) Disadvantages:
More prone to static electricity than other materials.
Fleece is flammable.
Inexpensive options are prone to "pilling" as spools of material appearing on the surface, and performance deteriorates markedly.
7. Bamboo

1) Definition:
"bamboo fabric" widely refers to several different textiles made from the bamboo plant.
2) Advantages:
An ultra-soft fabric. Bamboo fabric is luxuriously soft, so soft that it feels like it lightly floats on your skin. This is due to the smooth, round structure of the bamboo fiber, which has no sharp or rough elements that could irritate it.
Good for hot weather. The thermoregulatory properties of bamboo fabric help keep you cool when the weather gets hot. The material's breathable and moisture-wicking nature provides ultimate comfort on hot days.
Bamboo clothing is breathable. They offer excellent ventilation thanks to microscopic holes in the fiber and can keep you feeling fresh for longer, meaning you have to wash your clothes less. Less washing helps clothes last longer, which is key to a sustainable wardrobe.
3) Disadvantages:
Invasive. Part of what makes bamboo sustainable is its ability to grow fast and thrive on poor soils. This also makes it an invasive species that can easily take over and outcompete native plants.
Bamboo shrinkage. They can shrink in the wash compared to linen or other more rigid fabrics; better to wash them on a delicate wash and follow the care instructions.
Slow to dry. They do not dry as quickly as synthetic or cotton fabrics. The eagle-eyed amongst you may have noticed that we state it dries faster than cotton in point 5 above. This is due to its porous nature of bamboo, which can absorb three times its weight in water.
Summary
All in all, choose a good balaclava with the excellent fabric mentioned above to be considered. We hope this article helps you to select the best balaclava for your needs. Want to custom a balaclava? Start now.