Organic is a word that comes up frequently when we talk about sustainability. This product is a natural gift from nature, without any added chemicals.

In this article, you will learn all about organic cotton. What is the difference between organic and regular cotton, and how is organic cotton processed?
If you are wondering about these questions, let's read the article below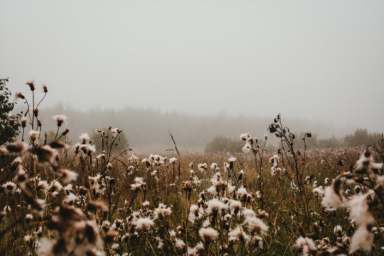 Photo by EVGENIY KONEV on Unsplash

1. What is Organic Cotton?
Organic cotton needs to meet many requirements. Organic cotton strictly follows the standards of organic farming. From seed selection, planting, harvesting, processing, packaging, transportation, and storage are strictly controlled. Need to pass BSCI, GOTS, and other certifications.
It does not use genetically modified seeds but uses natural sources. It does not use pesticides in production and uses natural methods to control pests. It does not pollute the environment and threatens the health of farmers. This makes it better for the environment.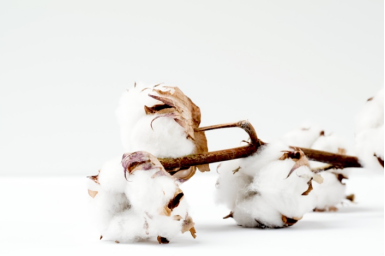 Photo by Marianne Krohn on Unsplash
1) The Origins of Organic Cotton
Grown without the use of any pesticides or fertilizers, organic cotton was already harvesting throughout the warmer regions in Asia and America by the end of the 16th century. Using non-genetically modified plants, the production of organic cotton spread to Mesopotamia, Egypt, and Nubia.
2) Environmental Benefits
Compared to other materials on the market, organic cotton is one of the most environmentally friendly options, as it does not have a harsh manufacturing process. The production of organic cotton fabric uses less energy, releases fewer greenhouse gases and due to the improved soil quality, uses significantly less water.
3) Health Benefits
Organic cotton products are softer and safer for the skin, as the fibres are much longer, compared to regular cotton. Its benefits for the skin also make it a better choice for baby clothes due to its softness and the lack of harmful chemicals used in the manufacturing process.
4) Social Impacts
Conventional cotton has huge environmental impacts, which have led the cotton industries globally shift to a sustainable choice- organic cotton.
While organic cotton production requires significantly less water, is far less polluting, keeps an eye on humans and animals' welfare, helps farmers feed their families and combats climate change.
5) Market Demand and Availability
According to Fortune Business Insights, the global organic cotton market size was USD 518.7 million in 2020. The market is projected to grow from USD 637.1 million in 2021 to USD 6,730.9 million by 2028 at a CAGR of 40.0% in the 2021-2028 period. Also, there's growing consumer interest in sustainable and organic products. India is the biggest supplier of organic cotton.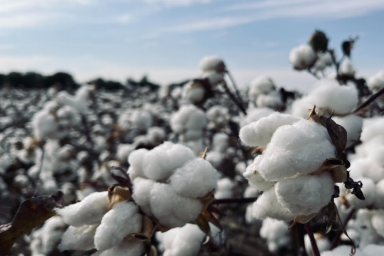 Photo by Sze Yin Chan on Unsplash

2. Organic Cotton VS Regular Cotton?
Half of the world's fiber is cotton, but do you know the difference between organic and ordinary cotton? Once you use organic cotton, you'll fall in love with it.
1) Is organic cotton sustainable?
Organic cotton is grown without harmful chemicals, keeping soil, air, and water free from toxic pollution. Organic cotton reduces carbon dioxide emissions by 46% compared to conventional cotton.
2) Which is better, organic cotton or pure cotton?
Organic cotton fibers are longer and, therefore, softer. Pick by hand to avoid weakening or breaking the cotton. The resulting product is softer and more durable.
3) Is organic cotton better quality?
Organic cotton is better than regular cotton because it is more sustainable. It is produced without chemicals, fertilizers, or pesticides, protecting local habitats. It also uses less water, preserves soil quality, and limits soil erosion.
4) Main difference between organic and regular cotton?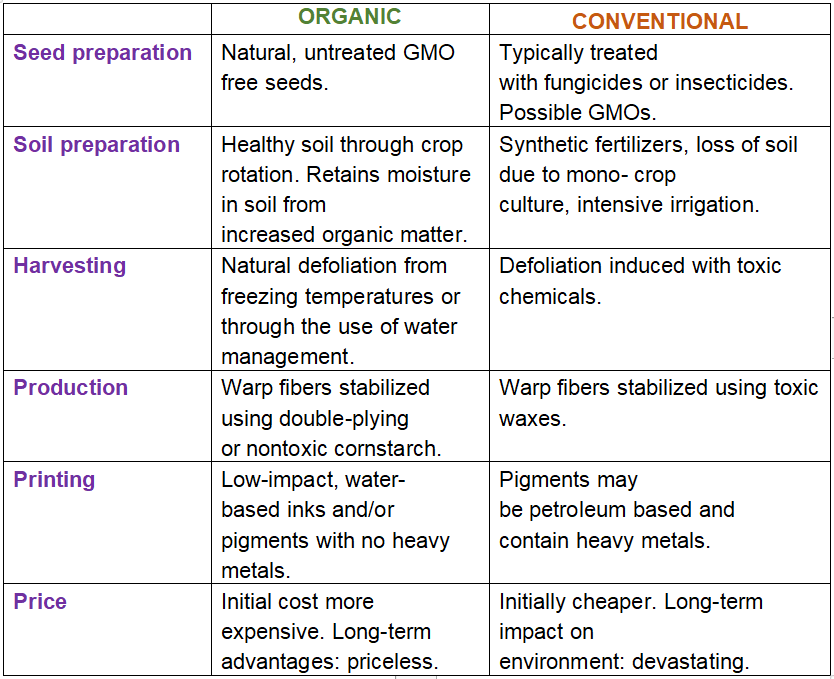 Overall, these two have many differences; organic cotton is softer, hypoallergenic, and lasts for a long time.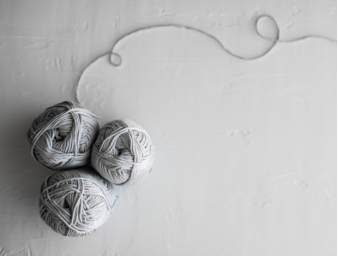 Photo by Tara Evans on Unsplash
3. How is organic cotton made?
Now you've already known the differences between conventional cotton and organic cotton. How is organic cotton processed?
The seeds used are non-GMO (genetically modified) to produce organic cotton, and the cotton is grown without synthetic chemicals (pesticides and fertilizers). It does sound a lot better than regular cotton.
Cotton is grown without synthetic chemicals, i.e., plant growth regulators, defoliants, and fertilizers considered 'organic' cotton. Organic cotton production means not only the absence of inorganic synthetic fertilizers and pesticides but also the meticulous planning of the whole farming system.
Organic cotton will grow on a variety of soils, including sandy soil & heavy clay, as long as it is water-permeable and will grow optimally in soil with a pH of 5.5 to 8.5. However, black soils are best suited for growing organic cotton.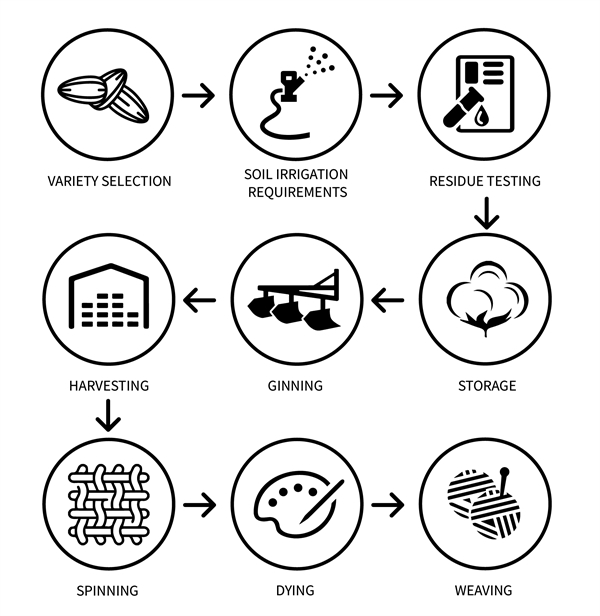 4. Challenges and Future Outlook
Data Bridge Market Research analyses that the organic cotton market will witness a CAGR of 6.8% for the forecast period of 2022-2029 and is likely to reach at USD 4869.73 million by the end of the forecast period of 2022-2029.
Prices of organic cotton tend to be higher than conventional cotton. Organic farming is costly, requires more resources, time, and labor. It isn't as efficient and provides a lower yield per acre.
On average, it has been found that an organic cotton yield is 25% lower than the yield of conventionally farmed cotton. This represents one of the distinct disadvantages of organic cotton because it means that to have the same yield farmers need to plant more cotton plants.
All in all, organic cotton is a good purchase if the organic farming practices are good enough. The use of natural pesticides, fertilizers compared to synthetic chemicals, and the use of natural cotton seeds compared to GMO seeds.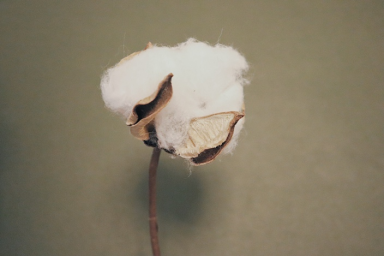 Photo by Seven Seven on Unsplash
5. FAQ
Will organic cotton shrink?
100% organic cotton will shrink by 3% because it doesn't use any chemicals. Generally, natural fibers (cotton, wool, silk) shrink more than chemical fibers (polyester, nylon, acrylic). For the first wash, it is best to use a cold wash. Use a regular or mild cleanser.
Does organic cotton wrinkle?
Any product made from 100% cotton is prone to wrinkling, so organic cotton will also wrinkle.
Is organic cotton breathable?
Organic cotton has good air permeability, absorbs sweat and dry quickly, is not sticky or greasy, and does not generate static electricity.
How much does organic cotton cost?
At present, the price of organic long-staple cotton is USD 7,100/t to USD 7,600/t.
How to wash organic cotton?
We recommend a machine wash on delicate cycle in cold water, or hand wash in cold water. Re-shape while wet and hang or lay flat to dry to prevent shrinking. Remove the product immediately from the washing machine to prevent creasing. If using a dryer, we recommend to use Air cycle. Using high heat on organic cotton can cause shrinkage.
For machine washing, we recommend washing it on a lower heat, around 30°C or colder on a delicate cycle or even hand-washing with a mild detergent. This reduces potential shrinkage and damage to the fibre.
Summary
The common question is, "Is buying organic always better?" Yes, in most cases. But the final verdict depends on who you buy from, where the cotton is sourced, and how it is grown (which country, farm, and supply chain). A lot depends on how it is produced overall.
Organic cotton is a good purchase if the organic farming practices are good enough. The use of natural pesticides and fertilizers compared to synthetic chemicals and the use of raw cotton seeds compared to GMO seeds.
Hopefully, if you're interested in purchasing eco-friendly products, this guide has given you a starting point for shopping for organic cotton. Here, We also provide you with several eco-friendly hats to choose from!