Multiple beanie trends are emerging for winter 2023. Some are unique twists on classic styles, and others seem a little more daring.

Keeping up with beanie trends can help businesses anticipate and meet the demand for these products, which can, in turn increase sales and profits. Read on for 6 current beanie trends.
For today's article, we would introduce our 8 picks for best winter beanie hats below:
1. Cuffed Beanie
People do like cuffed beanies, as they are already rolled once while keeping the same length as an unrolled cuffless model. They are the ultimate hat for the cold winter weather as they provide more warmth for your ears and forehead. Most cuffed beanies come in block colors, though varieties are also available.
The cuffed beanie cap and hat come in all sizes and can be adjusted on men's and women's heads with comfort and coziness.
Marl grey looks comfortable and generous. Keep your head warm, cover up your ears and keep you cosy under your hat.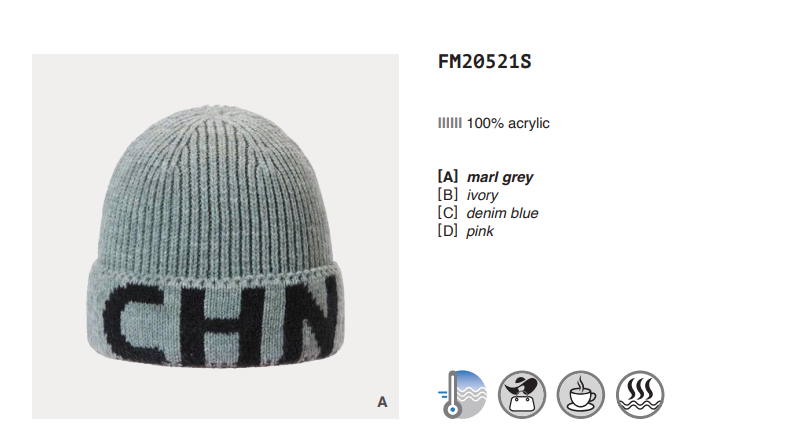 2. Crocheted beanie
Crochet and knit beanies are a type of winter hat that is made by crocheting or knitting yarn or other types of fiber into a specific pattern or design.
They are also easy to make and will keep you warm all winter long! Crocheting a hat is not only fun, but it can also be very rewarding – especially when you find a fun new pattern to try.
These hats are popular for a number of reasons: they are warm and comfortable, stylish, and can be found in a wide range of colors. That's why this ginger crocheted beanie, with 56% acrylic, 26 nylon, 15 wool, and 3% mohair, is for you.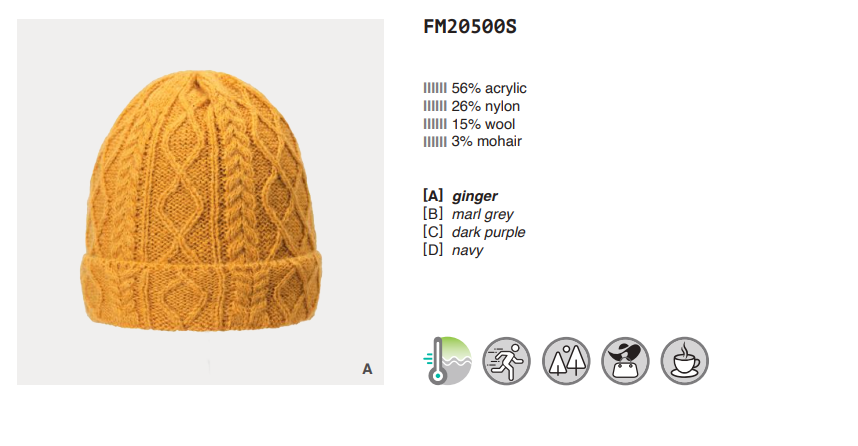 3. Tie Die beanie
Blue/tie-dye beanie color is eye-catching, for they can be together to create a refreshing and romantic feeling for the customers. Don't hesitate to pick one.
Cotton is friendly for those with sensitive skin and scalp. It will not agitate your hair folicles so it is also safe for those who are suffering from hair loss. Also, this material can act as an insulator for cold and hot days, and won't stick to your skin during the summer heat
What's more, we love the subtle, light black logo on this one.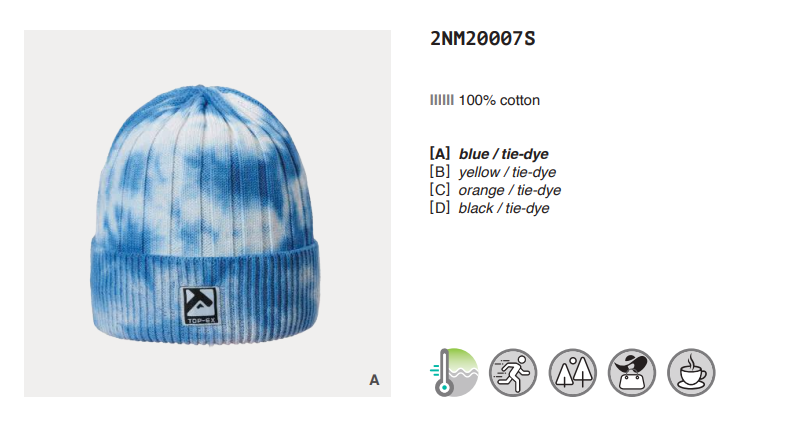 4. Waffle Beanie
Beanie are an excellent protection against the extremes of the climate. Placed on the head, around the ears or on top of the forehead, every headgear has its utility. Against the cold, the rain, the sun, the wind, the quality of its protection depends however on the shape and on the material.
Acrylic is the synthetic fiber commonly used to make beanies. It's a less expensive alternative to wool, and also easier to clean. It holds dyes extremely well, so even the most vibrant patterns will last.
Furthermore, Khaki is a textile fabric of a dull brownish-yellow color, in particular a strong cotton fabric used in military clothing, comfortable for daily use!!.
5. Jacquard Beanie
Why would we recommend this one?
On the one hand, for the weaving technique Jacquard woven patterns are produced on a special weaving loom fitted with a specific patterning mechanism made up of a series of needles. It usually combines two or more sets of yarn together to create a design that is applied to the beanie.
Jacquard weaving has a few characteristics: large branding space, bespoke-only branding technique, resilience, the ability to produce intricate designs, and the ability to use multiple colors. Also, the more detailed the design, the less stretch the hat will have.
On the other hand, the brown or camouflage is perfect to match your everyday wearing.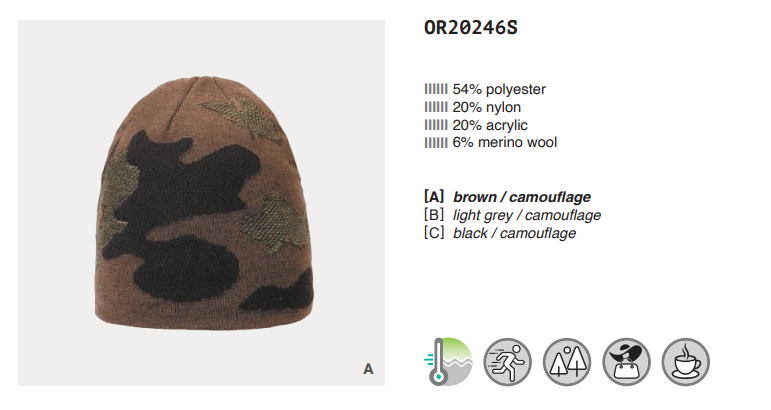 6. Slouchy Beanie
This is one of our all-time favorite beanies, making it an absolute shoo-in for the best overall category. Ginger creates a warm feeling, perfect for winter. Acrylic is comfortable to wear.
These snood caps come with a dwarf hat design, seamless workmanship with a baggy design, chic and eye-catching, solid colors, multiple available colors for you to choose, and are easy to match with your clothes.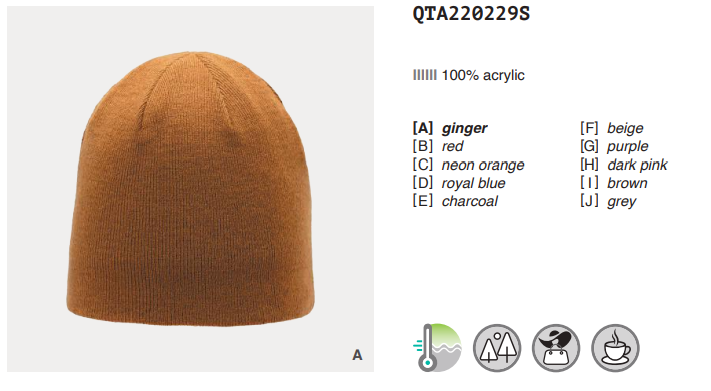 7. Pom Pom Beanie
This one is cute! Navy blue, with 85% acrylic and 15% wool, is comfortable to wear. This color creates fashion and vitality. When the snow and ice fall, wear a hat like this, which is absolutely fashionable and generous and attracts the eye.
Also, in England, a knit cap may be known as a bobble hat, whether or not it has a yarn "bobble" or pom-pom on top. They were also traditionally considered utilitarian cold-weather wear.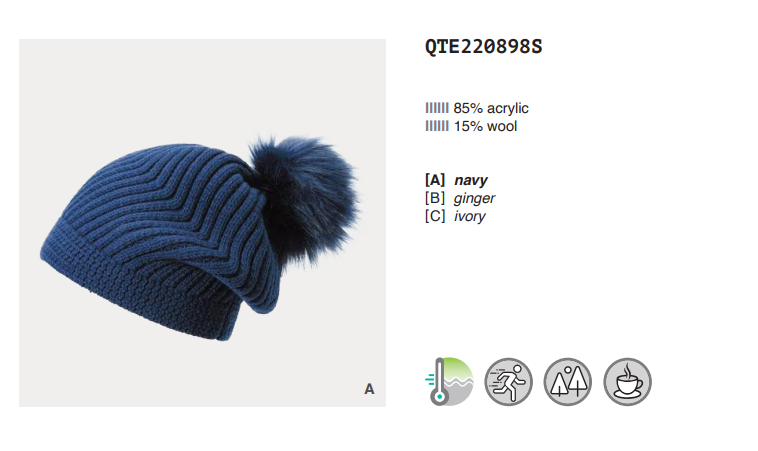 8. Organic
People do like organic beanies! Our organic cotton beanies push the threshold when it comes to softness! This classic knitted one-size-fits-all beanie is made from certified organic and fairtrade cotton and is the perfect accessory to keep yourself warm against those chillier elements. Navy colors are cool to match with clothes, so don't hesitate to pick one!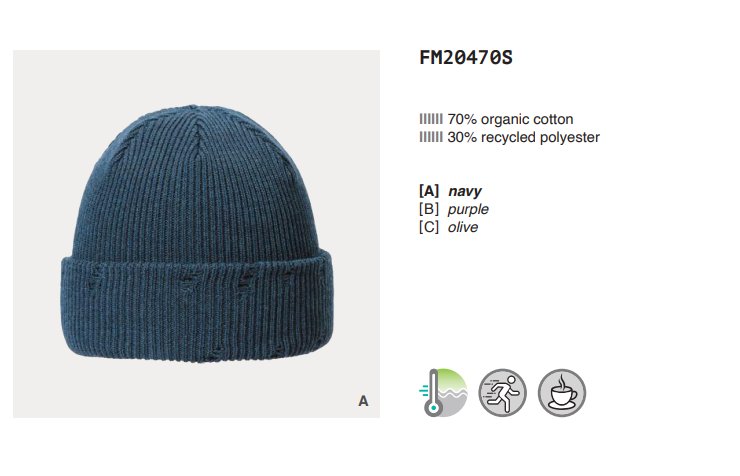 · Summary
Winter hats are a popular item of clothing during the colder months, and the market size for winter hats may be influenced by factors such as fashion trends, economic conditions, and the availability of alternative forms of headwear.
The global winter hat market is expected to reach US $36.4 billion by 2030, according to a report by Grand View Research, Inc.
Bucket hats also come in different colors, patterns, and textures, so you can find a design that complements your style. Hopefully after viewing all the information we provided today, you can give your look a playful touch by opting for a bucket hat covered in fun prints or quirky embellishments.
Okay, and that's all for today's article, and any questions or ideas, just comment below and let us know!!